People
Dr Jo Barton
Reader
School of Sport, Rehabilitation and Exercise Sciences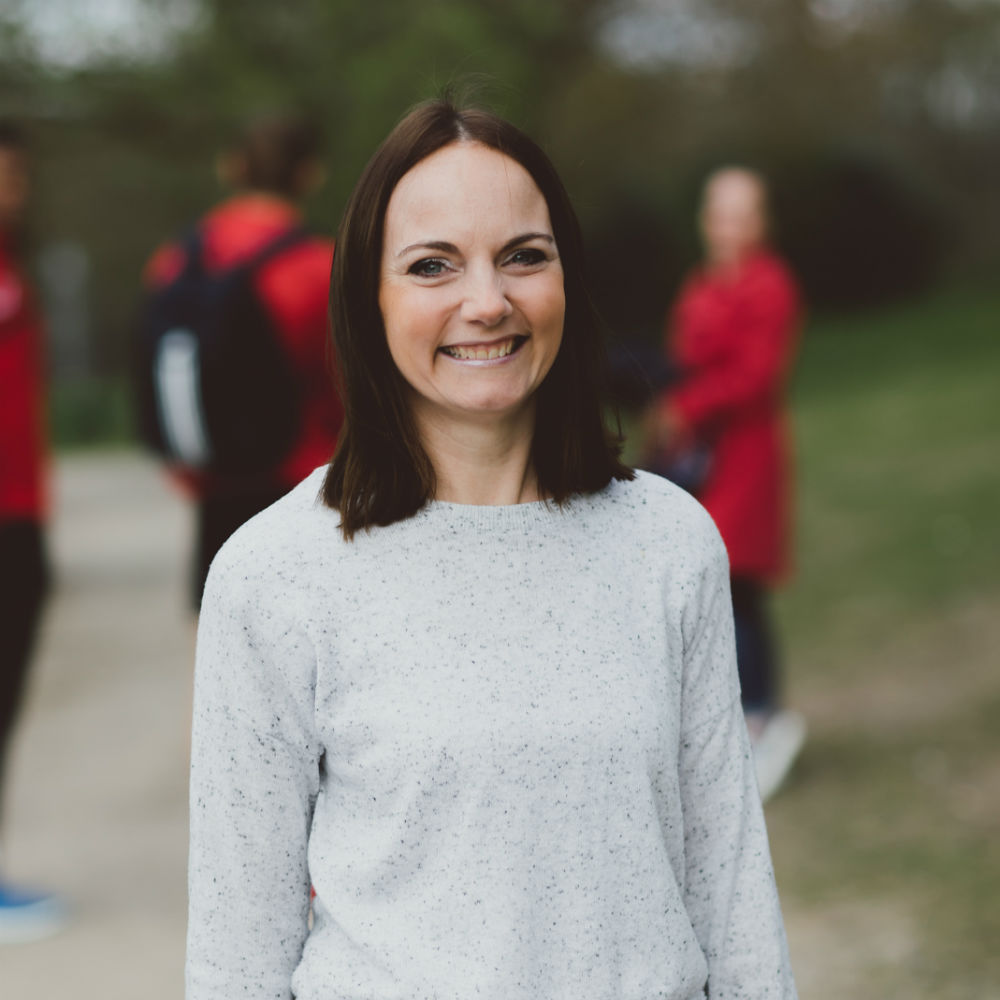 Profile
Biography
Research Interests 'Green Exercise' (physical activities in greenspaces) – Physical, psychological and biochemical effects of exercising in different environments, during and recovery from exercise; Use of nature-based interventions to facilitate physical activity, enhance physical and mental health and encourage behaviour change; Connection to nature across the whole life course pathway. Skills and Experience Interdisciplinary health researcher, leading researcher in the field of green exercise; Experience of working with members of the general public in research projects and engaging vulnerable groups (adults with mental ill-health, youth at risk) in community research projects; Experience of working with many local charities, schools, clubs and other agencies to ensure the local community benefit from the findings of my research; Skills in managing projects, grants and people, with specific research skills in questionnaire administration, physiological and biochemical analysis, psychological and social methods; Physical activity monitoring using accelerometers, ActiPed (wireless devices) and pedometers; Experience of participatory appraisal assessments and developing innovative techniques that engage communities as active participants to encourage community ownership of sustainable outcomes; Promotes knowledge exchange: invited speaker at events organised by external agencies, charities, businesses; Experienced public speaker having been invited to deliver more than 45 presentations at both national and international conferences, including 10 key note speeches.
Research and professional activities
Conferences and presentations
Woodland Wellness Panel Discussion
Invited presentation, Cheltenham Science Festival, Cheltenham Science Festival, Cheltenham, United Kingdom, 4/6/2019
The Green Exercise Concept: Two Intertwining Pathways to Health and Wellbeing
Invited presentation, Keynote presentation, Mindscape 2019, Mindscape 2019, Limerick, Ireland, 23/5/2019
Green Exercise: Health Benefits of Outdoor Activities.
Keynote presentation, IMOSC 7th International Mountain and Outdoor Sports Conference, Prague, Czechia, 20/11/2014
Green Exercise – Activity for all: How to build critical mass and maximise health gains.
Keynote presentation, VvBN PhD Day 2014 Human Movement Sciences: Exercise for all, Groningen, Netherlands, 20/6/2014
Teaching and supervision
Current teaching responsibilities
Professional Skills and Development 1 (SE101)

Professional Skills 2 (SE201)

Research Methods in Sport and Exercise (SE230)

Research Project (SE309)

Sports Therapy Placement (SE321)

Environments Shape Physical Activity: Translating Research into Practice (SE330)

Research Project (SE740)
Previous supervision Claire Lynette Wicks
Thesis title:
The Impact of Green Exercise on Mental Ill-Health in Community Populations
Degree subject:
Health Studies
Degree type:
Doctor of Philosophy
Awarded date:
29/6/2022 Matthew Scott Slavin
Thesis title:
Thinking Outside the Clinic: The Impact of an Adventure-Based Therapy Intervention on Adversarial Growth for Young Adults with Experiences of Chronic Illness
Degree subject:
Clinical Psychology (D Clin Psych)
Degree type:
Professional Doctorate
Awarded date:
6/11/2019 John-James Wooller
Thesis title:
Exteroceptive Influences on Total Mood Disturbance and Perceived Stress During Green Exercise
Degree subject:
Sport and Exercise Science
Degree type:
Doctor of Philosophy
Awarded date:
19/7/2019 Elliott Flowers
Thesis title:
Exploring the Role of Beliefs on Green Exercise Behaviours and Outcomes.
Degree subject:
Sport and Exercise Psychology
Degree type:
Doctor of Philosophy
Awarded date:
12/9/2018 Michael Rogerson
Thesis title:
Green Exercise: Combined Influence of Environment and Exercise to Promote Wellbeing
Degree subject:
Sport and Exercise Science
Degree type:
Doctor of Philosophy
Awarded date:
14/9/2016 Carly Jane Wood
Thesis title:
Exercise Environment and Physical Activity in Children and Adolescents
Degree subject:
Sport and Exercise Science
Degree type:
Doctor of Philosophy
Awarded date:
7/11/2012 Victoria Elizabeth Wallis
Thesis title:
A Mixed Method Evaluation of a Wilderness Therapy Programme for 'Youth At Risk'
Degree subject:
Clinical Psychology (D Clin Psych)
Degree type:
Professional Doctorate
Awarded date:
6/11/2012
Publications
Journal articles (38)
Rogerson, M., Wood, C., Pretty, J., Schoenmakers, P., Bloomfield, D. and Barton, J., (2020). Regular Doses of Nature: The Efficacy of Green Exercise Interventions for Mental Wellbeing.. International Journal of Environmental Research and Public Health. 17 (5), 1526-1526
Pretty, J. and Barton, J., (2020). Nature-Based Interventions and Mind–Body Interventions: Saving Public Health Costs Whilst Increasing Life Satisfaction and Happiness. International Journal of Environmental Research and Public Health. 17 (21), 7769-7769
Hughes, J., Rogerson, M., Barton, J. and Bragg, R., (2019). Age and connection to nature: when is engagement critical?. Frontiers in Ecology and the Environment. 17 (5), 265-269
Wooller, JJ., Rogerson, M., Barton, J., Micklewright, D. and Gladwell, V., (2018). Can Simulated Green Exercise Improve Recovery From Acute Mental Stress?. Frontiers in Psychology. 9 (NOV), 2167-
Pretty, JN., Rogerson, M. and Barton, JL., (2017). Green Mind Theory: How Brain-Body-Behaviour Links into Natural and Social Environments for Healthy Habits. International Journal of Environmental Research and Public Health. 14 (7), 706-706
Barton, J. and Rogerson, M., (2017). The importance of greenspace for mental health.. BJPsych International. 14 (4), 79-81
Rogerson, M., Gladwell, VF., Gallagher, DJ. and Barton, JL., (2016). Influences of green outdoors versus indoors environmental settings on psychological and social outcomes of controlled exercise. International Journal of Environmental Research and Public Health. 13 (4), 363-363
Wooller, JJ., Barton, J., Gladwell, VF. and Micklewright, D., (2016). Occlusion of sight, sound and smell during Green Exercise influences mood, perceived exertion and heart rate. International Journal of Environmental Health Research. 26 (3), 267-280
Pretty, J., Barton, J., Pervez Bharucha, Z., Bragg, R., Pencheon, D., Wood, C. and Depledge, MH., (2016). Improving health and well-being independently of GDP: Dividends of greener and prosocial economies. International Journal of Environmental Health Research. 26 (1), 11-36
Barton, J., Bragg, R., Pretty, J., Roberts, J. and Wood, C., (2016). The Wilderness Expedition. Journal of Experiential Education. 39 (1), 59-72
Barton, JL., Bragg, R., Pretty, JN., Roberts, J. and Wood, C., (2016). The Wilderness Expedition: an effective life course intervention to improve young people?s wellbeing and connectedness to nature. Journal of Experiential Education. 39 (1), 59-72
Rogerson, M. and Barton, J., (2015). Effects of the visual exercise environments on cognitive directed attention, energy expenditure and perceived exertion. International Journal of Environmental Research and Public Health. 12 (7), 7321-7336
Rogerson, M., Brown, DK., Sandercock, G., Wooller, JJ. and Barton, J., (2015). A comparison of four typical green exercise environments and prediction of psychological health outcomes. Perspectives in Public Health. 136 (3), 171-180
Barton, J., Sandercock, G., Pretty, J. and Wood, C., (2015). The effect of playground-and nature-based playtime interventions on physical activity and self-esteem in UK school children. International Journal of Environmental Health Research. 25 (2), 196-206
Brown, DK., Barton, JL., Pretty, J. and Gladwell, VF., (2014). Walks4Work: Assessing the role of the natural environment in a workplace physical activity intervention. Scandinavian Journal of Work, Environment and Health. 40 (4), 390-399
Wood, C., Sandercock, G. and Barton, J., (2014). Interactions between physical activity and the environment to improve adolescent self-esteem: A randomised controlled trial. International Journal of Environment and Health. 7 (2), 144-155
Wood, C., Gladwell, V. and Barton, J., (2014). A Repeated Measures Experiment of School Playing Environment to Increase Physical Activity and Enhance Self-Esteem in UK School Children. PLoS ONE. 9 (9), e108701-e108701
Wood, C., Gladwell, V. and Barton, JL., (2014). A repeated measures experiment of school playing environment to increase physical activity and enhance self-esteem in UK school children. PloS One. 9 (9), creators-Gladwell=3AValerie=3A=3A
Brown, DK., Barton, JL. and Gladwell, VF., (2013). Viewing Nature Scenes Positively Affects Recovery of Autonomic Function Following Acute-Mental Stress. Environmental Science & Technology. 47 (11), 5562-5569
Gladwell, VF., Brown, DK., Wood, C., Sandercock, GR. and Barton, JL., (2013). The great outdoors: how a green exercise environment can benefit all. Extreme Physiology & Medicine. 2 (1), 3-
Reed, K., Wood, C., Barton, J., Pretty, JN., Cohen, D. and Sandercock, GRH., (2013). A Repeated Measures Experiment of Green Exercise to Improve Self-Esteem in UK School Children. PLoS ONE. 8 (7), e69176-e69176
Wood, C., Angus, C., Pretty, J., Sandercock, G. and Barton, J., (2013). A randomised control trial of physical activity in a perceived environment on self-esteem and mood in UK adolescents. International Journal of Environmental Health Research. 23 (4), 311-320
Gladwell, V., Brown, DK., Wood, C., Sandercock, G. and Barton, JL., (2013). The Great Outdoors: how a green exercise environment can benefit all. Extreme Physiology & Medicine. 2 (3)
Reed, KE., Wood, C., Pretty, JN., Cohen, D., Barton, JL. and Sandercock, G., (2013). A Repeated Measures Experiment of Green Exercise to Improve Self-Esteem in UK School Children.. PLoS ONE. 8 (7)
Gladwell, VF., Brown, DK., Barton, JL., Tarvainen, MP., Kuoppa, P., Pretty, J., Suddaby, JM. and Sandercock, GRH., (2012). The effects of views of nature on autonomic control. European Journal of Applied Physiology. 112 (9), 3379-3386
Brown, DK., Barton, JL., Pretty, J. and Gladwell, VF., (2012). Walks4work: Rationale and study design to investigate walking at lunchtime in the workplace setting. BMC Public Health. 12 (1), 550-
Barton, J., Griffin, M. and Pretty, J., (2012). Exercise-, nature- and socially interactive-based initiatives improve mood and self-esteem in the clinical population. Perspectives in Public Health. 132 (2), 89-96
Akers, A., Barton, J., Cossey, R., Gainsford, P., Griffin, M. and Micklewright, D., (2012). Visual Color Perception in Green Exercise: Positive Effects on Mood and Perceived Exertion. Environmental Science & Technology. 46 (16), 8661-8666
Brown, DK., Barton, JL., Pretty, JN. and Gladwell, V., (2012). Walks4work: Rationale and study design to investigate walking at lunchtime in the workplace setting. BMC Public Health. 12 (1), creators-Gladwell=3AValerie=3A=3A
Ogunleye, AA., Voss, C., Barton, JL., Pretty, JN. and Sandercock, GRH., (2011). Contrasting physical activity patterns in children and adolescents living in differing environments in the UK. Scandinavian Journal of Public Health. 39 (7), 696-703
Thompson Coon, J., Boddy, K., Stein, K., Whear, R., Barton, J. and Depledge, MH., (2011). Does Participating in Physical Activity in Outdoor Natural Environments Have a Greater Effect on Physical and Mental Wellbeing than Physical Activity Indoors? A Systematic Review. Environmental Science & Technology. 45 (5), 1761-1772
Barton, J. and Pretty, J., (2010). What is the Best Dose of Nature and Green Exercise for Improving Mental Health? A Multi-Study Analysis. Environmental Science & Technology. 44 (10), 3947-3955
Sandercock, G., Angus, C. and Barton, J., (2010). Physical activity levels of children living in different built environments. Preventive Medicine. 50 (4), 193-198
Barton, J., Hine, R. and Pretty, J., (2009). The health benefits of walking in greenspaces of high natural and heritage value. Journal of Integrative Environmental Sciences. 6 (4), 261-278
Books (3)
Brymer, E., Rogerson, M. and Barton, J., (2021). Nature and Health. Routledge. 9780367723323
Barton, JL., Bragg, R., Wood, C. and Pretty, JN., (2016). Green Exercise Linking Nature, Health and Well-being. Routledge. 9781138807648
Barton, J. and Pretty, J., (2016). Preface. 9781138807648
Book chapters (17)
Rogerson, M., Barton, J., Gladwell, V. and Pretty, J., The Green Exercise Concept: Two intertwining pathways to health and wellbeing. In: Physical Activity in Natural Settings: Green Exercise & Blue Mind. Editors: MacIntyre, T. and Aoife, D., . Routledge
Rogerson, M., Kelly, S., Coetzee, S., Barton, J. and Pretty, J., 'Doing' Adventure: The Mental Health Benefits of using Occupational Therapy Approaches in Adventure Therapy Settings. Editors: MacIntyre, T. and Aoife, D., . Routledge
Wicks, C., Barton, J. and Rogerson, M., (2021). Developing integrated conceptual green exercise models. In: Nature and Health: Physical Activity in Nature. 95- 111. 9780367723323
Barton, J., Rogerson, M. and Brymer, E., (2021). Implications, impact and future directions: Translation into wider policy and practice. In: Nature and Health: Physical Activity in Nature. 249- 259. 9780367723323
Rogerson, M., Brymer, E. and Barton, J., (2021). Nature, physical activity, and health. In: Nature and Health: Physical Activity in Nature. 1- 4. 9780367723323
Rogerson, M., Gladwell, V., Pretty, J. and Barton, J., (2019). Landscape and wellbeing. In: The Routledge Companion to Rural Planning. Routledge. 495- 507. 9781138104051
Wood, C., Richardson, M. and Barton, J., (2018). Physical Activity in Natural Environments. In: Physical Activity A Multi-disciplinary Introduction. Editors: Draper, N. and Stratton, G., . 1138696625. 9781138696624
Pretty, JN. and Barton, JL., (2016). The Benefits of Greener and Healthier Economies. In: Green Exercise Linking Nature, Health and Well-being. Editors: Barton, JL., Bragg, R., Wood, C. and Pretty, JN., . Routledge. 161- 166. 9781138807648
Roberts, J., Barton, JL. and Wood, C., (2016). Green Care Interventions for Youth at Risk. In: Green Exercise Linking Nature, Health and Well-being. Editors: Barton, JL., Bragg, R., Wood, C. and Pretty, JN., . Routledge. 9781138807648
Barton, JL., Wood, C., Pretty, JN. and Rogerson, M., (2016). Green Exercise, Health and a Dose of Nature. In: Green Exercise Linking Nature, Health and Well-being. Editors: Barton, JL., Bragg, R., Wood, C. and Pretty, JN., . Routledge. 26- 36. 9781138807648
Barton, J., Wood, C., Pretty, J. and Rogerson, M., (2016). Green Exercise for Health: A Dose of Nature. In: Green Exercise Linking Nature, Health and Well-Being. Editors: Barton, J., Bragg, R., Wood, C. and Pretty, J., . Routledge. 1138807656. 9781138807655
Roberts, J., Barton, J. and Wood, C., (2016). Wilderness and youth at risk: Approaches for positive behaviour change through the outdoors. In: Green Exercise: Linking Nature, Health and Well-being. 125- 138. 9781138807648
Barton, J. and Pretty, J., (2013). The beneficial effects of green exercise on health. In: Forest Medicine. 201- 219. 9781626184626
Pretty, J., Wood, C., Hine, R. and Barton, J., (2013). Nature for Rehabilitating Offenders and Facilitating Therapeutic Outcomes for Youth at Risk. In: Routledge International Handbook of Green Criminology. Routledge. 1317809009. 9781317809005
Barton, J. and Pretty, J., (2012). The beneficial effects of green exercise on health. In: Forest Medicine. 201- 219. 9781621000006
Pretty, JN., Barton, JL., Colbeck, I., Hine, R., Mourato, S., Mackerron, G. and Wood, C., (2011). Health Values from Ecosystems. In: The UK National Ecosystem Assessment Technical Report. UNEP-WCMC. 1153- 1181
Wood, C., Barton, J., Colbeck, I., Hine, R., Mourato, S., MacKerron, G. and Pretty, J., (2011). Health Values from Ecosystems. In: UK National Ecosystem Assessment Technical Report
Grants and funding
2017
Independent Evaluation of Open Farm Sunday 2017
Leaf
2016
TurnAround Berkshire 2016
The Wilderness Foundation Uk
Care, Farms and Ageing: An Evaluation of Future Roots Services to Older People (Future Roots)
New Philanthropy Capital
The Imbewu Project 2016 - Fourth Phase
The Wilderness Foundation Uk
2015
A Review of Nature Based Interventions in Mental Health Care
Mind
The TurnAround 6 Project 2015
The Wilderness Foundation Uk
The effect of a wilderness experience on adolescents' psychological well-being and connectedness to nature - phase 3
The Wilderness Foundation Uk
2014
Research to Establish The Wildlife Trusts' Contribution to Wildlife, Nature and Human Wellbeing
The Wildlife Trusts
Research to Establish The Wildlife Trusts' Contribution to Wildlife, Nature and Human Wellbeing
The Wildlife Trusts
Sharing the Harvest Project
Brighton & Hove Partnership
Packaging the offer for health and social care commissioners
Care Farming UK
The effect of a wilderness experience on adolescent's psychological well-being and connectedness to nature - phase 2
The Wilderness Foundation Uk
2013
To Establish a Robust Methodology for Measuring Connection to Nature in Adults and teens
R.S.P.B
The effect of a wilderness experience on adolescents' psychological well-being and connectedness to nature
The Wilderness Foundation Uk
2012
Evaluation of Natural Choices for Health and Wellbeing programme
Liverpool Primary Care Trust
A Mixed method case series evaluation of a wilderness-based Therapy (WT) for "At Risk" Adolescents
The Wilderness Foundation Uk
Jo Barton - Consultancy - IRIS
IRIS
The Out There Academy Programme
The Wilderness Foundation Uk
2011
UK National Ecosystem Assessment
World Conservation Monitoring Centre
The TurnAround 3 Project
The Wilderness Foundation Uk
2010
Reducing the incidence of cardiac events
British Heart Foundation
Determining the Mental & Social Health Benefits YOE
Suffolk Wildlife Trust
Research/evaluation of community allotment projects
Essex County Council
Research/evaluation of community allotment projects
Essex County Council
2009
Turnaround 2 Project
The Wilderness Foundation Uk