People
Professor Reza Majdzadeh
Senior Lecturer
School of Health and Social Care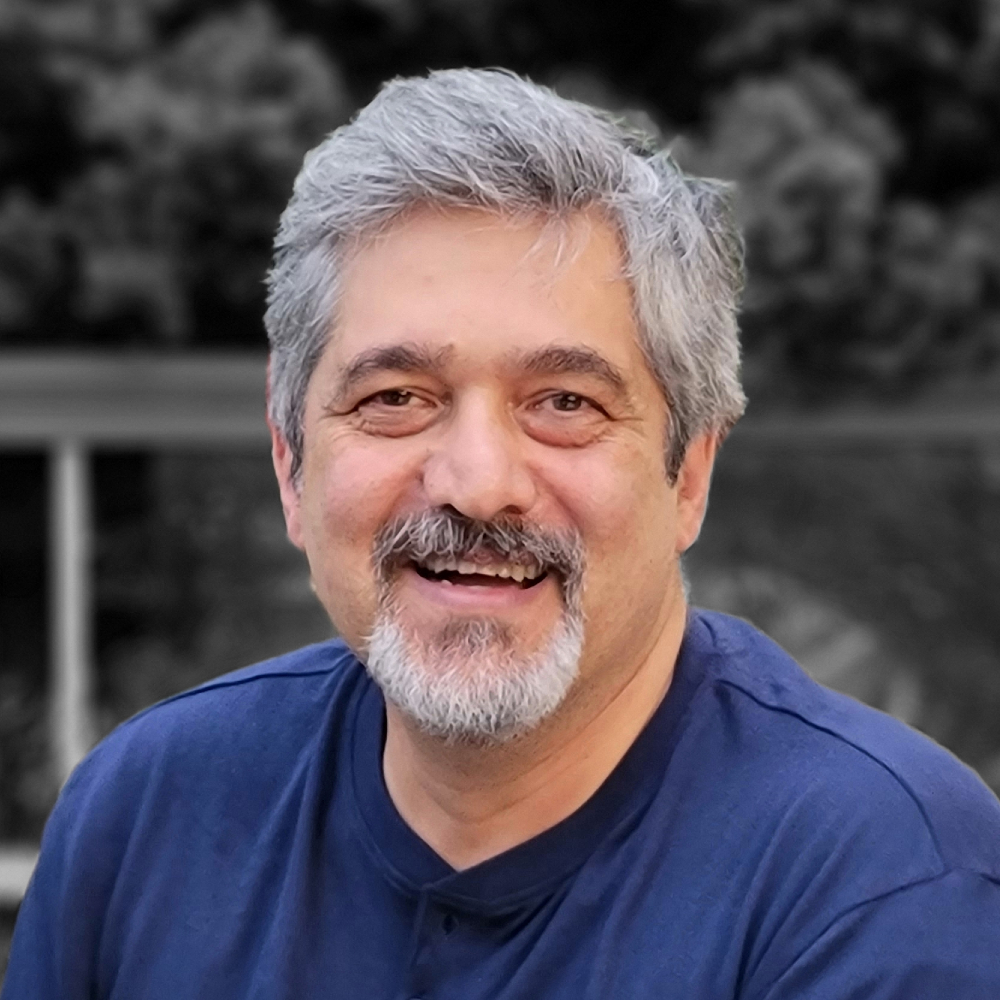 Profile
Biography
Reza Majdzadeh is a Senior Lecturer in the interdisciplinary research and practice division who became a professor of Epidemiology at Tehran University of Medical Sciences, Iran, in 2009. He has a solid commitment to research dissemination and has published more than 300 peer-reviewed papers in international journals touching on different domains relevant to Global Health, including equity, health systems research, and the production and utilisation of research evidence. For the past 15 years, he has been deeply involved in the planning, management and delivery of academic courses, including four educational degree programmes: Master of Science in Health Technology Assessment, MD and Master of Public Health (MPH) dual degree, five minors in the MPH and international MPH. In addition, he has been responsible for the hands-on delivery of courses on basic and advanced epidemiology courses, research methodology, qualitative research, social determinants of health, health equity, health systems, evidence-based public health and knowledge translation during his academic career. His peers and students have recognised his teaching, and he has been the recipient of several awards and honours in research and education. He has held high-level positions within the Iranian health research community. He was the head of Iran's National Institute of Health Research, where he directly provided evidence for policymaking. He worked intensively on developing a monitoring and evaluation system for the national Universal Health Coverage (UHC) programme - this included addressing aspects of inequality in access to health services, monitoring health expenditures and financial protection. In addition to these research- and policy-relevant posts, he was responsible for establishing two research centres in the country: one focused on community-based participatory research and the other on Knowledge Utilisation Research Centre. The former's primary interest is research for empowering communities to close the inequality gap, and the latter focuses on using evidence for policy-level decisions. Before joining the University of Essex, Reza consulted the UHC/Health Systems department at the Eastern Mediterranean Region Office of the World Health Organisation to design essential health services (EHS) aligned with the UHC and sustain EHS during the COVID-19 pandemic. He also worked with the First Nations Communities in Northwest Ontario.
Qualifications
PhD in Epidemiology Tehran University of Medical Sciences, (1999)

MSc in Health Technology Assessment and Management Université de Montreal, (2010)

MSc in elearning in Medical Education Shahid Beheshti University of Medical Sciences,

DVM Tehran University, (1990)
Appointments
University of Essex
Impact Lead, School of Health and Social Care, University of Essex (8/6/2022 - present)
Other academic
Head, Knowledge Utilization Research Center, Tehran University of Medical Sciences (15/6/2004 - 1/6/2022)

Head, Center for Community Based Participatory Research, Tehran University of Medical Sciences (4/5/2004 - 1/6/2022)

Professor, Epidemiology and Biostatistics, School of Public Health, Tehran University of Medical Sciences (1/7/2009 - 21/6/2022)

Honorary member, Iran's Academy of Medical Sciences (31/7/2014 - present)

Head, Iran's National Institute for Health Research (NIHR) (17/5/2014 - 20/6/2018)

Coordinator of the Master of Public Health programme, School of Public Health, Tehran University of Medical Sciences (1/10/2013 - 1/10/2019)

Head, Center for Academic and Health Policy, Tehran University of Medical Sciences (1/2/2005 - 1/6/2014)

Director of Research Affairs, Tehran University of Medical Sciences (15/11/2000 - 1/4/2005)

Head, Bandar-Abbas WHO training center on Malaria Management and Planning (1/8/1999 - 12/12/2001)
Research and professional activities
Research interests
Equity in Health
Universal Health Coverage: what the health system should do to provide needed health service with adequate quality at an affordable cost to ALL PEOPLE (regardless of their economic status, place of residence, gender, ethnicity, etc.)?
Generating and using evidence to support wise decisions
Evidence-Informed Health Policy Making: What evidence is needed, how we should generate them and hand them over to decision-makers to ensure they will be implemented and result in health, societal and economic impact in real work.
Research with people, not for people
The technical term for this is Community Based Participatory Research. The aim is to empower communities through their involvement in the research process, from problem identification to solving the problem. The critical concept here is the phenomenon of co-learning between communities and academia. But on the other hand, it can result in a vast research impact.
Current research
Closing the Gap (CoastGEM): Addressing Inequalities in Stroke Care in Coastal East Suffolk and North Essex
Reza Majdzadeh (PI), Jana Abdel-Jawadova, Andrew Bateman, Camille Crunin, Thomas Currid, Victoria Joef, Analisa Pais and Timea Putnoki (CIs). According to the Index of Multiple Deprivation, East Suffolk and North Essex coastal areas in the UK are not doing well. People with cardiovascular disease have a lower life expectancy in these areas, affecting those less well-off the most. Stroke is one of the main causes of death and disabilities in Essex and Suffolk, which worsens the gap. So stroke patients must receive prompt care that is of high quality. The East Suffolk and North Essex NHS Trust (ESNEF) and the University of Essex are collaborating on a project (CoastGEM: Coastal Gap in Equality for Stroke care Management) to investigate stroke care in coastal areas. CoastGEM's goals are to involve patients and the public in this work and to share our findings with those who can make a difference. CoastGEM also aims to determine what causes disparities in care for stroke patients and survivors and what can be done to improve the situation. To do this, CoastGEM will examine information about existing stroke services, seek the views of patients and carers, and analyse data on using stroke services. Finally, CoastGEM will develop an action plan based on the findings.
INtersectional Network Of community and stakeholder Voices, And research to Tackle (in)Equities (INNOVATE) in mental health and well-being
Anuj Kapilarshami (PI), Georgios Kokkinidis, Reza Majdzadeh, Peter Bloom, Martin Harris, Annecy Laz, Mary Mazzilli (CIs) Collaborating with various groups in a particular location is crucial in reducing health inequalities. However, we need to determine the best approach to achieve this and involve communities in improving the situation. Examining only one factor, such as gender, doesn't give us the complete picture of the issue. We must also consider other factors such as economic status, ethnicity/race, and disability to comprehend how ill health impacts people. For instance, instead of solely examining whether depression is more common in females, we should also consider females in impoverished families. In "INNOVATE," a group of colleagues is working together to gain a better understanding of this issue and take action in Mid and South Essex. INNOVATE aims to establish a larger community of individuals who care about these issues and determine what resources are currently available to support people. INNOVATE also aims to help more individuals become community leaders and identify new ways to bring everyone together to address depression and suicide. INNOVATE intends to employ a working method known as 'participatory action research,' which involves everyone in finding solutions. INNOVATE will also explore how the places and spaces around us impact our health and well-being, and how different factors, such as buildings and social relationships play a role in this.
Teaching and supervision
Current teaching responsibilities
Health Inequalities and Intersectionality 101 (HS856)

Global Health Epidemiology (HS885)

Innovating for Health Policy and Systems (HS959)

Public Mental Health (HS958)

Dissertation (HS982)
Publications
Journal articles (406)
Alwan, A., Majdzadeh, R., Yamey, G., Blanchet, K., Hailu, A., Jama, M., Johansson, KA., Musa, MYA., Mwalim, O., Norheim, OF., Safi, N., Siddiqi, S. and Zaidi, R., (2023). Country readiness and prerequisites for successful design and transition to implementation of essential packages of health services: Experience from six countries. BMJ Global Health. 8 (Suppl 1), e010720-e010720
Baltussen, R., Mwalim, O., Blanchet, K., Carballo, M., Teshome Eregata, G., Hailu, A., Huda, M., Jama, M., Johansson, KA., Reynolds, T., Raza, W., Mallender, J. and Majdzadeh, S-R., (2023). Decision-making processes for essential packages of health services: experience from six countries. BMJ Global Health. 8 (Suppl 1), e010704-e010704
Saeediankia, A., Majdzadeh, R., Haghighian-Roudsari, A. and Pouraram, H., (2023). The effects of subsidies on foods in Iran: A narrative review. Frontiers in Sustainable Food Systems. 6
Edalati, S., Omidvar, N., Takian, A., Rasam, F., Ghodsi, D. and Majdzadeh, R., (2023). Participatory evaluation of municipal obesity prevention clubs in Tehran city: Strengths, challenges, and future direction. Frontiers in Public Health. 11, 1055210-
Majdzadeh, R., Sajadi, HS., Yazdizadeh, B., Doshmangir, L., Ehsani-Chimeh, E., Mahdavi, M., Mehrdad, N., Lavis, J., Nikooee, S., Mohtasham, F., Mohseni, M., Akbari, P., Asgardoon, MH., Rezaei, N., Neyazi, N., Ghaffarifar, S., Haghdoost, AA., Khodayari-Zarnaq, R., Mosadeghrad, AM., Pourabbasi, A., Rafinejad, J. and Toyserkanamanesh, R., (2022). Policy options for strengthening evidence-informed health policy-making in Iran: overall SASHA project findings. Health Res Policy Syst. 20 (1), 10-
Ahmadi, A., Yazdizadeh, B., Doshmangir, L., Majdzadeh, R. and Asghari, S., (2022). PROTOCOL: Systematic review of methods to reduce risk of bias in knowledge translation interventional studies in health‐related issues. Campbell Systematic Reviews. 18 (2)
Jahanmehr, N., Rashidian, A., Farzadfar, F., Khosravi, A., Shariati, M., Akbari Sari, A., Damiri, S. and Majdzadeh, R., (2022). Ranking Universities of Medical Sciences as Public Health Services Provider Institutions in Iran: A Result-Chain Analysis. Archives of Iranian Medicine. 25 (4), 214-223
Ghasemi, E., Rajabi, F., Majdzadeh, R., Vedadhir, A. and Negarandeh, R., (2022). Aspects Influencing Access to HIV/AIDS Services among Afghan Immigrants in Iran: A Qualitative Study. International Journal of Community Based Nursing and Midwifery. 10 (3), 172-183
Ghasemi, E., Majdzadeh, R., Rajabi, F., Vedadhir, A., Negarandeh, R., Jamshidi, E., Takian, A. and Faraji, Z., (2022). Applying Intersectionality in designing and implementing health interventions: a scoping review. BMC Public Health. 21 (1), 1407-
Sajadi, HS., Sajadi, FA., Yaghoubi, M. and Majdzadeh, R., (2022). Informal Payments for Outpatient Health Care: Country-Wide Evidence from Iran. Medical Journal of the Islamic Republic of Iran. 36 (1), 409-415
Bakhtiari, A., Takian, A., Majdzadeh, R., Ostovar, A., Afkar, M. and Rostamigooran, N., (2022). Intersectoral collaboration in the management of non-communicable disease's risk factors in Iran: stakeholders and social network analysis. BMC Public Health. 22 (1), 1669-
Ghasemi, E., Rajabi, F., Negarandeh, R., Vedadhir, A. and Majdzadeh, R., (2022). HIV, migration, gender, and drug addiction: A qualitative study of intersectional stigma towards Afghan immigrants in Iran. Health and Social Care in the Community. 30 (5), e1917-e1925
Mohamadi, E., Kiani, MM., Olyaeemanesh, A., Takian, A., Majdzadeh, R., Hosseinzadeh Lotfi, F., Sharafi, H., Sajadi, HS., Goodarzi, Z. and Noori Hekmat, S., (2022). Two-Step Estimation of the Impact of Contextual Variables on Technical Efficiency of Hospitals: The Case Study of Public Hospitals in Iran. Frontiers in Public Health. 9, 785489-
Sajadi, HS., Ghadirian, L., Rajabi, F., Sayarifard, A., Rostamigooran, N. and Majdzadeh, R., (2022). Interventions to increase participation of NGOs in preventive care: A scoping review.. Health Science Reports. 5 (5), e770-
Halimi, L., Dortaj rabari, E., MajdZadeh, R. and Haghdoost, A., (2022). How Iranian Students Communicate About Puberty Information: Results of a Network Analysis. Medical Journal of the Islamic Republic of Iran. 36 (1), 129-
Bidkhori, M., Akbarisari, A., Yaseri, M. and Majdzadeh, R., (2022). Incidence and Economic Burden of Rhinoplastyin Tehran, Iran. Iranian Journal of Public Health. 51 (10), 2362-2364
Azizi, H., Majdzadeh, R., Ahmadi, A., Raeisi, A., Nazemipour, M., Mansournia, MA. and Schapira, A., (2022). Development and validation of an online tool for assessment of health care providers' management of suspected malaria in an area, where transmission has been interrupted.. Malaria Journal. 21 (1), 304-
Doshmangir, L., Mostafavi, H., Behzadifar, M., Yazdizadeh, B., Sajadi, HS., Hasanpoor, E., Mahdavi, M. and Majdzadeh, R., (2022). Individual and institutional capacity-building for evidence-informed health policy-making in Iran: a mix of local and global evidence. Health Research Policy and Systems. 20 (1), 18-
Sajadi, HS., Jama, M. and Majdzadeh, S-R., (2022). Institutionalisation is a Vital Element for Fairness of Priority Setting in the Package Design if the Target is Universal Health Coverage; Comment on "Evidence-Informed Deliberative Processes for Health Benefits Package Design – Part II: A Practical Guide". International Journal of Health Policy and Management
Sajadi, HS. and Majdzadeh, S-R., (2022). Health system to response to economic sanctions: Global evidence and lesson learned from Iran. Globalization and Health. 18 (107), 107-
Sanadgol, A., Doshmangir, L., Majdzadeh, R. and Gordeev, V., (2022). Strategies to strengthen non-governmental organizations' participation in the Iranian health system. Frontiers in Public Health. 10, 929614-929614
Azizi, H., Majdzadeh, R., Ahmadi, A., Esmaeili, ED., Naghili, B. and Mansournia, MA., (2021). Health workers readiness and practice in malaria case detection and appropriate treatment: a meta-analysis and meta-regression. Malar J. 20 (1), 420-
Bidkhori, M., Yaseri, M., Akbari Sari, A. and Majdzadeh, R., (2021). Relationship between Socioeconomic Factors and Incidence of Cosmetic Surgery in Tehran, Iran. Iran J Public Health. 50 (2), 360-368
Bozorgi, A., Hosseini, H., Eftekhar, H., Majdzadeh, R., Yoonessi, A., Ramezankhani, A., Mansouri, M. and Ashoorkhani, M., (2021). The effect of the mobile "blood pressure management application" on hypertension self-management enhancement: a randomized controlled trial. Trials. 22 (1), 413-
Doshmangir, L., Yazdizadeh, B., Sajadi, HS., Mohtasham, F. and Majdzadeh, R., (2021). What is going on in the future for evidence-informed health policymaking in Iran?. J Evid Based Med. 14 (4), 285-290
Mahdavi, M., Parsaeian, M., Borzouei, S. and Majdzadeh, R., (2021). Identifying associations between health services operational factors and health experience for patients with type 2 diabetes in Iran. BMC Health Serv Res. 21 (1), 896-
Mahdavi, M., Sajjadi Khasraghi, J., Sajadi, HS., Yazdizadeh, B., Nikooee, S., Ehsani-Chimeh, E., Dargahi, H., Doshmangir, L., Ghaffari, S., Toyserkanmanesh, R. and Majdzadeh, R., (2021). Developing Framework and Strategies for Capacity Building to Apply Evidence-Informed Health Policy-Making in Iran: Mixed Methods Study of SAHSHA Project. Int J Health Policy Manag. 11 (10), 2236-2247
Radinmanesh, M., Ebadifard Azar, F., Aghaei Hashjin, A., Najafi, B. and Majdzadeh, R., (2021). A review of appropriate indicators for need-based financial resource allocation in health systems. BMC Health Serv Res. 21 (1), 674-
Rashidian, A., Jahanmehr, N., Farzadfar, F., Khosravi, A., Shariati, M., Sari, AA., Damiri, S. and Majdzadeh, R., (2021). Performance evaluation and ranking of regional primary health care and public health Systems in Iran. BMC Health Serv Res. 21 (1), 1168-
Sajadi, HS. and Majdzadeh, R., (2021). IR Iran Presidential Election; Past the Beacon of the Future. Med J Islam Repub Iran. 35, 157-
Sajadi, HS., Majdzadeh, R., Ehsani-Chimeh, E., Yazdizadeh, B., Nikooee, S., Pourabbasi, A. and Lavis, J., (2021). Policy options to increase motivation for improving evidence-informed health policy-making in Iran. Health Res Policy Syst. 19 (1), 91-
Sanadgol, A., Doshmangir, L., Majdzadeh, R. and Gordeev, VS., (2021). Engagement of non-governmental organisations in moving towards universal health coverage: a scoping review. Global Health. 17 (1), 129-
Yazdizadeh, B., Sajadi, HS., Mohtasham, F., Mohseni, M. and Majdzadeh, R., (2021). Systematic review and policy dialogue to determine challenges in evidence-informed health policy-making: findings of the SASHA study. Health Res Policy Syst. 19 (1), 73-
Hsu, J., Majdzadeh, R., Mills, A. and Hanson, K., (2021). A dominance approach to analyze the incidence of catastrophic health expenditures in Iran. Soc Sci Med. 285, 114022-114022
Ghasemi, E., Rajabi, F. and Majdzadeh, R., (2021). Intersectionality in UHC: from blue-sky to day-to-day practice. Lancet. 397 (10291), 2252-2252
Sajadi, HS., Gloyd, S. and Majdzadeh, R., (2021). Health must be a top priority in the Iran nuclear deal. Lancet. 397 (10289), 2047-2048
Yazdizadeh, B., Sajadi, HS., Mohtasham, F., Mohseni, M. and Majdzadeh, R., (2021). Systematic review and policy dialogue to determine challenges in evidence-informed health policy-making: findings of the SASHA study. Health Research Policy and Systems. 19 (1), 73-
Muhammad, FM., Nedjat, S., Sajadi, HS., Parsaeian, M., Assan, A. and Majdzadeh, R., (2021). Malaria intermittent preventive treatment in Nigeria: a qualitative study to explore barriers. BMC Infect Dis. 21 (1), 438-
Bozorgi, A., Hosseini, H., Eftekhar, H., Majdzadeh, R., Yoonessi, A., Ramezankhani, A., Mansouri, M. and Ashoorkhani, M., (2021). The effect of the mobile "blood pressure management application" on hypertension self-management enhancement: a randomized controlled trial. Trials. 22 (1), 413-
Rajan, D., Ayazi, MH., Moradi-Lakeh, M., Rostamigooran, N., Rahbari, M., Damari, B., Farshad, AA., Majdzedeh, R. and Koch, K., (2021). People's Voice and Civil Society Participation as a Core Element of Universal Health Coverage Reforms: Review of Experiences in Iran. International Journal of Health Policy and Management. 11 (9), 1650-1657
Asgharzadeh, A., Shabaninejad, H., Aryankhesal, A. and Majdzadeh, R., (2021). Instruments for assessing organisational capacity for use of evidence in health sector policy making: a systematic scoping review. Evidence and Policy: a journal of research, debate and practice. 17 (1), 29-57
Abdi, Z., Hsu, J., Ahmadnezhad, E., Majdzadeh, R. and Harirchi, I., (2020). An analysis of financial protection before and after the Iranian Health Transformation Plan. East Mediterr Health J. 26 (9), 1025-1033
Bakhtiari, A., Takian, A., Majdzadeh, R. and Haghdoost, AA., (2020). Assessment and prioritization of the WHO "best buys" and other recommended interventions for the prevention and control of non-communicable diseases in Iran. BMC Public Health. 20 (1), 333-
Chaka, EE., Mekurie, M., Abdurahman, AA., Parsaeian, M. and Majdzadeh, R., (2020). Association between place of delivery for pregnant mothers and neonatal mortality: a systematic review and meta-analysis. Eur J Public Health. 30 (4), 743-748
Hanaei, S., Takian, A., Majdzadeh, R., Maboloc, CR., Grossmann, I., Gomes, O., Milosevic, M., Gupta, M., Shamshirsaz, AA., Harbi, A., Burhan, AM., Uddin, LQ., Kulasinghe, A., Lam, CM., Ramakrishna, S., Alavi, A., Nouwen, JL., Dorigo, T., Schreiber, M., Abraham, A., Shelkovaya, N., Krysztofiak, W., Ebrahimi Warkiani, M., Sellke, F., Ogino, S., Barba, FJ., Brand, S., Vasconcelos, C., Salunke, DB. and Rezaei, N., (2020). Emerging Standards and the Hybrid Model for Organizing Scientific Events During and After the COVID-19 Pandemic. Disaster Med Public Health Prep. 16 (3), 1-6
Harirchi, I., Hajiaghajani, M., Sayari, A., Dinarvand, R., Sajadi, HS., Mahdavi, M., Ahmadnezhad, E., Olyaeemanesh, A. and Majdzadeh, R., (2020). How health transformation plan was designed and implemented in the Islamic Republic of Iran?. Int J Prev Med. 11 (1), 121-121
James, SL., Lucchesi, LR., Bisignano, C., Castle, CD., Dingels, ZV., Fox, JT., Hamilton, EB., Liu, Z., McCracken, D., Nixon, MR., Sylte, DO., Roberts, NLS., Adebayo, OM., Aghamolaei, T., Alghnam, SA., Aljunid, SM., Almasi-Hashiani, A., Badawi, A., Behzadifar, M., Behzadifar, M., Bekru, ET., Bennett, DA., Chapman, JR., Deribe, K., Duko Adema, B., Fatahi, Y., Gelaw, BK., Getahun, EA., Hendrie, D., Henok, A., Hidru, H., Hosseinzadeh, M., Hu, G., Jahani, MA., Jakovljevic, M., Jalilian, F., Joseph, N., Karami, M., Kelbore, AG., Khan, MN., Kim, YJ., Koul, PA., La Vecchia, C., Linn, S., Majdzadeh, R., Mehndiratta, MM., Memiah, PTN., Mengesha, MM., Merie, HE., T, RM., Mirzaei-Alavijeh, M., Mohammad Darwesh, A., Mohammad Gholi Mezerji, N., Mohammadibakhsh, R., Moodley, Y., Moradi-Lakeh, M., Musa, KI., Nascimento, BR., Nikbakhsh, R., Nyasulu, PS., Omar Bali, A., Onwujekwe, OE., Pati, S., Pourmirza Kalhori, R., Salehi, F., Shahabi, S., Shallo, SA., Shamsizadeh, M., Sharafi, Z., Shukla, SR., Sobhiyeh, MR., Soriano, JB., Sykes, BL., Tabares-Seisdedos, R., Tadesse, DBB., Tefera, YM., Tehrani-Banihashemi, A., Tlou, B., Topor-Madry, R., Wiangkham, T., Yaseri, M., Yaya, S., Yenesew, MA., Younis, MZ., Ziapour, A., Zodpey, S., Pigott, DM., Reiner, RC., Hay, SI., Lopez, AD. and Mokdad, AH., (2020). Morbidity and mortality from road injuries: results from the Global Burden of Disease Study 2017. Inj Prev. 26 (Supp 1), i46-i56
Khosravi, M., Sotoudeh, G., Ahmadkhaniha, R., Majdzadeh, R. and Raisi, F., (2020). Erythrocytes polyunsaturated fatty acids mediate relationship between dietary patterns and depression. Int J Vitam Nutr Res. 90 (5-6), 417-424
Mohammadi, M., Nedjat, S., Dargahpour, M., Mehri, A. and Majdzadeh, R., (2020). Factors Associated With Self-Burning Among Women in Reproductive Age of Ilam: A Case-Control Study in a Western Part of Iran. Arch Suicide Res. 26 (2), 1-9
Moradian, N., Ochs, HD., Sedikies, C., Hamblin, MR., Camargo, CA., Martinez, JA., Biamonte, JD., Abdollahi, M., Torres, PJ., Nieto, JJ., Ogino, S., Seymour, JF., Abraham, A., Cauda, V., Gupta, S., Ramakrishna, S., Sellke, FW., Sorooshian, A., Wallace Hayes, A., Martinez-Urbistondo, M., Gupta, M., Azadbakht, L., Esmaillzadeh, A., Kelishadi, R., Esteghamati, A., Emam-Djomeh, Z., Majdzadeh, R., Palit, P., Badali, H., Rao, I., Saboury, AA., Jagan Mohan Rao, L., Ahmadieh, H., Montazeri, A., Fadini, GP., Pauly, D., Thomas, S., Moosavi-Movahed, AA., Aghamohammadi, A., Behmanesh, M., Rahimi-Movaghar, V., Ghavami, S., Mehran, R., Uddin, LQ., Von Herrath, M., Mobasher, B. and Rezaei, N., (2020). The urgent need for integrated science to fight COVID-19 pandemic and beyond. J Transl Med. 18 (1), 205-
Mostafavi, F., Piroozi, B., Mosquera, P., Majdzadeh, R. and Moradi, G., (2020). Assessing horizontal equity in health care utilization in Iran: a decomposition analysis. BMC Public Health. 20 (1), 914-
Mousavi, B., Maftoon, F., Soroush, M., Mohammad, K. and Majdzadeh, R., (2020). Health Care Utilization and Expenditure in War Survivors. Arch Iran Med. 23 (4Suppl1), S9-S15
Muhammad, FM., Majdzadeh, R., Nedjat, S., Sajadi, HS. and Parsaeian, M., (2020). Socioeconomic inequality in intermittent preventive treatment using Sulphadoxine pyrimethamine among pregnant women in Nigeria. BMC Public Health. 20 (1), 1860-
Rajab, A., Khaloo, P., Rabizadeh, S., Alemi, H., Salehi, S., Majdzadeh, R., Mirmiranpour, H., Rajab, A., Esteghamati, A. and Nakhjavani, M., (2020). Barriers to initiation of insulin therapy in poorly controlled type 2 diabetes based on self-determination theory. East Mediterr Health J. 26 (11), 1331-1338
Seyedtabib, M., Moghimbeigi, A., Mahmoudi, M., Majdzadeh, R. and Mahjub, H., (2020). Pattern and determinant factors of birth intervals among Iranian women: a semi-parametric multilevel survival model. J Biosoc Sci. 52 (4), 534-546
Sotoudeh, G., Raisi, F., Amini, M., Majdzadeh, R., Hosseinzadeh, M., Khorram Rouz, F. and Khosravi, M., (2020). Vitamin D deficiency mediates the relationship between dietary patterns and depression: a case-control study. Ann Gen Psychiatry. 19 (1), 37-
Tola, HH., Khadoura, KJ., Jimma, W., Nedjat, S. and Majdzadeh, R., (2020). Multidrug resistant tuberculosis treatment outcome in children in developing and developed countries: A systematic review and meta-analysis. Int J Infect Dis. 96, 12-18
Yazdizadeh, B., Majdzadeh, R., Ahmadi, A. and Mesgarpour, B., (2020). Health research system resilience: lesson learned from the COVID-19 crisis. Health Res Policy Syst. 18 (1), 136-
Sajadi, HS., Goodarzi, Z., Takian, A., Mohamadi, E., Olyaeemanesh, A., Hosseinzadeh Lotfi, F., Sharafi, H., Noori Hekmat, S., Jowett, M. and Majdzadeh, R., (2020). Assessing the efficiency of Iran health system in making progress towards universal health coverage: a comparative panel data analysis. Cost Eff Resour Alloc. 18 (1), 20-
Sajadi, HS., Gholamreza Kashi, F. and Majdzadeh, R., (2020). Identifying National Health Priorities: Content Analysis of the Islamic Republic of Iran's General Health Policies (GHPs). World Medical & Health Policy. 12 (2), 123-136
Yazdizadeh, B., Majdzadeh, R., Ahmadi, A. and Mesgarpour, B., (2020). Health research system resilience: lesson learned from the COVID-19 crisis. Health Research Policy and Systems. 18 (1), 136-
Zandkarimi, E., Moghimbeigi, A., Mahjub, H. and Majdzadeh, R., (2020). Robust inference in the multilevel zero-inflated negative binomial model. Journal of Applied Statistics. 47 (2), 287-305
Fathi, H., Yoonessi, A., Ardani, AR., Majdzadeh, R. and Rezaeitalab, F., (2020). Effects of abstinence from opioids on self-reported craving and sleep. Cogent Psychology. 7 (1)
Mohamadi, E., Olyaee Manesh, A., Takian, A., Majdzadeh, R., Hosseinzadeh Lotfi, F., Sharafi, H., Jowett, M., Kiani, MM., Hosseini Qavam Abadi, L., Fazaeli, AA., Goodarzi, Z., Sajadi, HS., Noori Hekmat, S. and Freidoony, L., (2020). Technical efficiency in health production: A comparison between Iran and other upper middle-income countries. Health Policy and Technology. 9 (3), 335-347
Ahmadi, A., Doshmangir, L., Gordeev, VS., Yazdizadeh, B. and Majdzadeh, R., (2020). Behavioral barriers of tuberculosis notification in private health sector: policy implication and practice. International Journal of Health Governance. 25 (4), 307-318
(2020). Mapping disparities in education across low- and middle-income countries. Nature. 577 (7789), 235-238
Halimi, L., Babamiri, M., Hamidi, Y., Majdzadeh, SR. and Soltanian, AR., (2020). Indirect estimation of student marijuana consumers population in Hamadan using PRM and NSU methods. Med J Islam Repub Iran. 34 (1), 160-7
Abdi, Z., Majdzadeh, R. and Ahmadnezhad, E., (2019). Developing a framework for the monitoring and evaluation of the Health Transformation Plan in the Islamic Republic of Iran: lessons learned. East Mediterr Health J. 25 (6), 394-405
Abdi, Z., Yazdizadeh, B., Ahmadnezhad, E., Rahimi, M. and Majdzadeh, R., (2019). Universal health coverage in Iran: What kind of knowledge is needed to achieve the goals?. Med J Islam Repub Iran. 33 (1), 65-
Abdurahman, AA., Chaka, EE., Nedjat, S., Dorosty, AR. and Majdzadeh, R., (2019). The association of household food insecurity with the risk of type 2 diabetes mellitus in adults: a systematic review and meta-analysis. Eur J Nutr. 58 (4), 1341-1350
Ashoorkhani, M., Majdzadeh, R., Hosseini, H. and Taghdisi, MH., (2019). Can we improve the quality of medical news merely by increasing journalists' health knowledge?. Med J Islam Repub Iran. 33, 24-
Ashoorkhani, M., Rajabi, F. and Majdzadeh, R., (2019). The meaning of "socialization of health" to Iranian policymakers and how it can be implemented. Med J Islam Repub Iran. 33, 6-
Chaka, EE., Abdurahman, AA., Nedjat, S. and Majdzadeh, R., (2019). Utilization and Determinants of Postnatal Care Services in Ethiopia: A Systematic Review and Meta-Analysis. Ethiop J Health Sci. 29 (1), 935-944
Chaka, EE., Parsaeian, M. and Majdzadeh, R., (2019). Factors Associated with the Completion of the Continuum of Care for Maternal, Newborn, and Child Health Services in Ethiopia. Multilevel Model Analysis. Int J Prev Med. 10 (1), 136-136
Doshmangir, L., Bazyar, M., Majdzadeh, R. and Takian, A., (2019). So Near, So Far: Four Decades of Health Policy Reforms in Iran, Achievements and Challenges. Arch Iran Med. 22 (10), 592-605
Ghadirian, L. and Majdzadeh, R., (2019). Establishment of women-specific hospitals in Iran. Lancet. 393 (10186), 2121-2123
Hosseinzadeh, M., Vafa, MR., Esmaillzadeh, A., Feizi, A., Majdzadeh, R., Afshar, H., Keshteli, AH. and Adibi, P., (2019). Psychological disorders and dietary patterns by reduced-rank regression. Eur J Clin Nutr. 73 (3), 408-415
Jamshidi, E., Eftekhar Ardebili, H., Yousefi-Nooraie, R., Raeisi, A., Malekafzali Ardakani, H., Sadeghi, R., Hanafi-Bojd, AA. and Majdzadeh, R., (2019). A social network analysis on immigrants and refugees access to services in the malaria elimination context. Malar J. 18 (1), 1-
Kazemi-Galougahi, MH., Dadgar, E., Kavosi, Z. and Majdzadeh, R., (2019). Increase of catastrophic health expenditure while it does not have socio-economic inequality anymore; findings from a district in Tehran after recent extensive health sector reform. BMC Health Serv Res. 19 (1), 569-
Loloei, S., Pouraram, H., Majdzadeh, R., Takian, A., Goshtaei, M. and Djazayery, A., (2019). Policy analysis of salt reduction in bread in Iran. AIMS Public Health. 6 (4), 534-545
Memon, J., Holakouie-Naieni, K., Majdzadeh, R., Yekaninejad, MS., Garmaroudi, G., Raza, O. and Nematollahi, S., (2019). Knowledge, attitude, and practice among mothers about newborn care in Sindh, Pakistan. BMC Pregnancy Childbirth. 19 (1), 329-
Muhammad, FM., Basseri, H., Majdzadeh, R., Shahandeh, K. and Foroushani, AR., (2019). Knowledge Attitude and Practice (KAP) Study of Yellow Fever among International Students of Tehran University of Medical Sciences, Iran. Iran J Public Health. 48 (7), 1384-1386
Sajadi, HS., Ehsani-Chimeh, E. and Majdzadeh, R., (2019). Response to: Letter to the Editor "Universal Health Coverage in Iran: where we stand and how we can move forward". Med J Islam Repub Iran. 33 (1), 106-
Sajadi, HS., Majdzadeh, R., Yazdizadeh, B., Mohtasham, F., Mohseni, M., Doshmangir, L. and Lavis, J., (2019). A roadmap for strengthening evidence-informed health policy-making in Iran: protocol for a research programme. Health Res Policy Syst. 17 (1), 50-
Shahbazi Sighaldeh, S., Baheiraei, A., Ebadi, A., Khaki, I., Kelishadi, R. and Majdzadeh, R., (2019). Development and psychometric properties of the Hookah Smoking Initiation for Women Questionnaire (HIWQ). Health Promot Int. 34 (3), 462-468
Soltani, S., Takian, A., Akbari Sari, A., Majdzadeh, R. and Kamali, M., (2019). Financial Barriers to Access to Health Services for Adult People with Disability in Iran: The Challenges for Universal Health Coverage. Iran J Public Health. 48 (3), 508-515
Vosoughi, K., Stovner, LJ., Steiner, TJ., Moradi-Lakeh, M., Fereshtehnejad, SM., Farzadfar, F., Heydarpour, P., Malekzadeh, R., Naghavi, M., Sahraian, MA., Sepanlou, SG., Tehrani-Banihashemi, A., Majdzadeh, R., Feigin, VL., Vos, T., Mokdad, AH. and Murray, CJL., (2019). The burden of headache disorders in the Eastern Mediterranean Region, 1990-2016: findings from the Global Burden of Disease study 2016. J Headache Pain. 20 (1), 40-
Danaei, G., Harirchi, I., Sajadi, HS., Yahyaei, F. and Majdzadeh, R., (2019). The harsh effects of sanctions on Iranian health. Lancet. 394 (10197), 468-469
Danaei, G., Farzadfar, F., Kelishadi, R., Rashidian, A., Rouhani, OM., Ahmadnia, S., Ahmadvand, A., Arabi, M., Ardalan, A., Arhami, M., Azizi, MH., Bahadori, M., Baumgartner, J., Beheshtian, A., Djalalinia, S., Doshmangir, L., Haghdoost, AA., Haghshenas, R., Hosseinpoor, AR., Islami, F., Kamangar, F., Khalili, D., Madani, K., Masoumi-Asl, H., Mazyaki, A., Mirchi, A., Moradi, E., Nayernouri, T., Niemeier, D., Omidvari, AH., Peykari, N., Pishgar, F., Qorbani, M., Rahimi, K., Rahimi-Movaghar, A., Tehrani, FR., Rezaei, N., Shahraz, S., Takian, A., Tootee, A., Ezzati, M., Jamshidi, HR., Larijani, B., Majdzadeh, R. and Malekzadeh, R., (2019). Iran in transition. Lancet. 393 (10184), 1984-2005
Sajadi, HS. and Majdzadeh, R., (2019). From Primary Health Care to Universal Health Coverage in the Islamic Republic of Iran: A Journey of Four Decades. Arch Iran Med. 22 (5), 262-268
Islam, MS., Majdzadeh, R., Quddus, AHG. and Ashraf, M., (2019). Does Integrated Healthcare System Reduce the Cost of Quality of Care for Older People? A scoping review. Asia Pacific Journal of Health Management. 14 (2), 74-84
Khosravi, M., Hosseinzadeh, M., Golzar, M., Majdzadeh, R. and Sotoudeh, G., (2019). Comparison between Macro & Micro Nutrient Intake in Depressed Patients with Healthy People. Journal of Nutrition and Food Security. 4 (2), 83-92
Ashoorkhani, M., Majdzadeh, R., Hosseini, H. and Taghdisi, MH., (2019). Can we improve the quality of medical news merely by increasing journalists' health knowledge?. Medical Journal of the Islamic Republic of Iran. 33 (1), 147-150
Ashoorkhani, M., Rajabi, F. and Majdzadeh, R., (2019). The meaning of "socialization of health" to Iranian policymakers and how it can be implemented. Medical Journal of the Islamic Republic of Iran. 33 (1), 29-32
Feigin, VL., Nichols, E., Alam, T., Bannick, MS., Beghi, E., Blake, N., Culpepper, WJ., Dorsey, ER., Elbaz, A., Ellenbogen, RG., Fisher, JL., Fitzmaurice, C., Giussani, G., Glennie, L., James, SL., Johnson, CO., Kassebaum, NJ., Logroscino, G., Marin, B., Mountjoy-Venning, WC., Nguyen, M., Ofori-Asenso, R., Patel, AP., Piccininni, M., Roth, GA., Steiner, TJ., Stovner, LJ., Szoeke, CEI., Theadom, A., Vollset, SE., Wallin, MT., Wright, C., Zunt, JR., Abbasi, N., Abd-Allah, F., Abdelalim, A., Abdollahpour, I., Aboyans, V., Abraha, HN., Acharya, D., Adamu, AA., Adebayo, OM., Adeoye, AM., Adsuar, JC., Afarideh, M., Agrawal, S., Ahmadi, A., Ahmed, MB., Aichour, AN., Aichour, I., Aichour, MTE., Akinyemi, RO., Akseer, N., Al-Eyadhy, A., Al-Shahi Salman, R., Alahdab, F., Alene, KA., Aljunid, SM., Altirkawi, K., Alvis-Guzman, N., Anber, NH., Antonio, CAT., Arabloo, J., Aremu, O., Ärnlöv, J., Asayesh, H., Asghar, RJ., Atalay, HT., Awasthi, A., Ayala Quintanilla, BP., Ayuk, TB., Badawi, A., Banach, M., Banoub, JAM., Barboza, MA., Barker-Collo, SL., Bärnighausen, TW., Baune, BT., Bedi, N., Behzadifar, M., Behzadifar, M., Béjot, Y., Bekele, BB., Belachew, AB., Bennett, DA., Bensenor, IM., Berhane, A., Beuran, M., Bhattacharyya, K., Bhutta, ZA., Biadgo, B., Bijani, A., Bililign, N., Bin Sayeed, MS., Blazes, CK., Brayne, C., Butt, ZA., Campos-Nonato, IR., Cantu-Brito, C., Car, M., Cárdenas, R., Carrero, JJ., Carvalho, F., Castañeda-Orjuela, CA., Castro, F., Catalá-López, F., Cerin, E., Chaiah, Y., Chang, J-C., Chatziralli, I., Chiang, PP-C., Christensen, H., Christopher, DJ., Cooper, C., Cortesi, PA., Costa, VM., Criqui, MH., Crowe, CS., Damasceno, AAM., Daryani, A., De la Cruz-Góngora, V., De la Hoz, FP., De Leo, D., Demoz, GT., Deribe, K., Dharmaratne, SD., Diaz, D., Dinberu, MT., Djalalinia, S., Doku, DT., Dubey, M., Dubljanin, E., Duken, EE., Edvardsson, D., El-Khatib, Z., Endres, M., Endries, AY., Eskandarieh, S., Esteghamati, A., Esteghamati, S., Farhadi, F., Faro, A., Farzadfar, F., Farzaei, MH., Fatima, B., Fereshtehnejad, S-M., Fernandes, E., Feyissa, GT., Filip, I., Fischer, F., Fukumoto, T., Ganji, M., Gankpe, FG., Garcia-Gordillo, MA., Gebre, AK., Gebremichael, TG., Gelaw, BK., Geleijnse, JM., Geremew, D., Gezae, KE., Ghasemi-Kasman, M., Gidey, MY., Gill, PS., Gill, TK., Girma, ET., Gnedovskaya, EV., Goulart, AC., Grada, A., Grosso, G., Guo, Y., Gupta, R., Gupta, R., Haagsma, JA., Hagos, TB., Haj-Mirzaian, A., Haj-Mirzaian, A., Hamadeh, RR., Hamidi, S., Hankey, GJ., Hao, Y., Haro, JM., Hassankhani, H., Hassen, HY., Havmoeller, R., Hay, SI., Hegazy, MI., Heidari, B., Henok, A., Heydarpour, F., Hoang, CL., Hole, MK., Homaie Rad, E., Hosseini, SM., Hu, G., Igumbor, EU., Ilesanmi, OS., Irvani, SSN., Islam, SMS., Jakovljevic, M., Javanbakht, M., Jha, RP., Jobanputra, YB., Jonas, JB., Jozwiak, JJ., Jürisson, M., Kahsay, A., Kalani, R., Kalkonde, Y., Kamil, TA., Kanchan, T., Karami, M., Karch, A., Karimi, N., Kasaeian, A., Kassa, TD., Kassa, ZY., Kaul, A., Kefale, AT., Keiyoro, PN., Khader, YS., Khafaie, MA., Khalil, IA., Khan, EA., Khang, Y-H., Khazaie, H., Kiadaliri, AA., Kiirithio, DN., Kim, AS., Kim, D., Kim, Y-E., Kim, YJ., Kisa, A., Kokubo, Y., Koyanagi, A., Krishnamurthi, RV., Kuate Defo, B., Kucuk Bicer, B., Kumar, M., Lacey, B., Lafranconi, A., Lansingh, VC., Latifi, A., Leshargie, CT., Li, S., Liao, Y., Linn, S., Lo, WD., Lopez, JCF., Lorkowski, S., Lotufo, PA., Lucas, RM., Lunevicius, R., Mackay, MT., Mahotra, NB., Majdan, M., Majdzadeh, R., Majeed, A., Malekzadeh, R., Malta, DC., Manafi, N., Mansournia, MA., Mantovani, LG., März, W., Mashamba-Thompson, TP., Massenburg, BB., Mate, KKV., McAlinden, C., McGrath, JJ., Mehta, V., Meier, T., Meles, HG., Melese, A., Memiah, PTN., Memish, ZA., Mendoza, W., Mengistu, DT., Mengistu, G., Meretoja, A., Meretoja, TJ., Mestrovic, T., Miazgowski, B., Miazgowski, T., Miller, TR., Mini, GK., Mirrakhimov, EM., Moazen, B., Mohajer, B., Mohammad Gholi Mezerji, N., Mohammadi, M., Mohammadi-Khanaposhtani, M., Mohammadibakhsh, R., Mohammadnia-Afrouzi, M., Mohammed, S., Mohebi, F., Mokdad, AH., Monasta, L., Mondello, S., Moodley, Y., Moosazadeh, M., Moradi, G., Moradi-Lakeh, M., Moradinazar, M., Moraga, P., Moreno Velásquez, I., Morrison, SD., Mousavi, SM., Muhammed, OS., Muruet, W., Musa, KI., Mustafa, G., Naderi, M., Nagel, G., Naheed, A., Naik, G., Najafi, F., Nangia, V., Negoi, I., Negoi, RI., Newton, CRJ., Ngunjiri, JW., Nguyen, CT., Nguyen, LH., Ningrum, DNA., Nirayo, YL., Nixon, MR., Norrving, B., Noubiap, JJ., Nourollahpour Shiadeh, M., Nyasulu, PS., Ogah, OS., Oh, I-H., Olagunju, AT., Olagunju, TO., Olivares, PR., Onwujekwe, OE., Oren, E., Owolabi, MO., PA, M., Pakpour, AH., Pan, W-H., Panda-Jonas, S., Pandian, JD., Patel, SK., Pereira, DM., Petzold, M., Pillay, JD., Piradov, MA., Polanczyk, GV., Polinder, S., Postma, MJ., Poulton, R., Poustchi, H., Prakash, S., Prakash, V., Qorbani, M., Radfar, A., Rafay, A., Rafiei, A., Rahim, F., Rahimi-Movaghar, V., Rahman, M., Rahman, MHU., Rahman, MA., Rajati, F., Ram, U., Ranta, A., Rawaf, DL., Rawaf, S., Reinig, N., Reis, C., Renzaho, AMN., Resnikoff, S., Rezaeian, S., Rezai, MS., Rios González, CM., Roberts, NLS., Roever, L., Ronfani, L., Roro, EM., Roshandel, G., Rostami, A., Sabbagh, P., Sacco, RL., Sachdev, PS., Saddik, B., Safari, H., Safari-Faramani, R., Safi, S., Safiri, S., Sagar, R., Sahathevan, R., Sahebkar, A., Sahraian, MA., Salamati, P., Salehi Zahabi, S., Salimi, Y., Samy, AM., Sanabria, J., Santos, IS., Santric Milicevic, MM., Sarrafzadegan, N., Sartorius, B., Sarvi, S., Sathian, B., Satpathy, M., Sawant, AR., Sawhney, M., Schneider, IJC., Schöttker, B., Schwebel, DC., Seedat, S., Sepanlou, SG., Shabaninejad, H., Shafieesabet, A., Shaikh, MA., Shakir, RA., Shams-Beyranvand, M., Shamsizadeh, M., Sharif, M., Sharif-Alhoseini, M., She, J., Sheikh, A., Sheth, KN., Shigematsu, M., Shiri, R., Shirkoohi, R., Shiue, I., Siabani, S., Siddiqi, TJ., Sigfusdottir, ID., Sigurvinsdottir, R., Silberberg, DH., Silva, JP., Silveira, DGA., Singh, JA., Sinha, DN., Skiadaresi, E., Smith, M., Sobaih, BH., Sobhani, S., Soofi, M., Soyiri, IN., Sposato, LA., Stein, DJ., Stein, MB., Stokes, MA., Sufiyan, MB., Sykes, BL., Sylaja, PN., Tabarés-Seisdedos, R., Te Ao, BJ., Tehrani-Banihashemi, A., Temsah, M-H., Temsah, O., Thakur, JS., Thrift, AG., Topor-Madry, R., Tortajada-Girbés, M., Tovani-Palone, MR., Tran, BX., Tran, KB., Truelsen, TC., Tsadik, AG., Tudor Car, L., Ukwaja, KN., Ullah, I., Usman, MS., Uthman, OA., Valdez, PR., Vasankari, TJ., Vasanthan, R., Veisani, Y., Venketasubramanian, N., Violante, FS., Vlassov, V., Vosoughi, K., Vu, GT., Vujcic, IS., Wagnew, FS., Waheed, Y., Wang, Y-P., Weiderpass, E., Weiss, J., Whiteford, HA., Wijeratne, T., Winkler, AS., Wiysonge, CS., Wolfe, CDA., Xu, G., Yadollahpour, A., Yamada, T., Yano, Y., Yaseri, M., Yatsuya, H., Yimer, EM., Yip, P., Yisma, E., Yonemoto, N., Yousefifard, M., Yu, C., Zaidi, Z., Zaman, SB., Zamani, M., Zandian, H., Zare, Z., Zhang, Y., Zodpey, S., Naghavi, M., Murray, CJL. and Vos, T., (2019). Global, regional, and national burden of neurological disorders, 1990–2016: a systematic analysis for the Global Burden of Disease Study 2016. The Lancet Neurology. 18 (5), 459-480
Johnson, CO., Nguyen, M., Roth, GA., Nichols, E., Alam, T., Abate, D., Abd-Allah, F., Abdelalim, A., Abraha, HN., Abu-Rmeileh, NME., Adebayo, OM., Adeoye, AM., Agarwal, G., Agrawal, S., Aichour, AN., Aichour, I., Aichour, MTE., Alahdab, F., Ali, R., Alvis-Guzman, N., Anber, NH., Anjomshoa, M., Arabloo, J., Arauz, A., Ärnlöv, J., Arora, A., Awasthi, A., Banach, M., Barboza, MA., Barker-Collo, SL., Bärnighausen, TW., Basu, S., Belachew, AB., Belayneh, YM., Bennett, DA., Bensenor, IM., Bhattacharyya, K., Biadgo, B., Bijani, A., Bikbov, B., Bin Sayeed, MS., Butt, ZA., Cahuana-Hurtado, L., Carrero, JJ., Carvalho, F., Castañeda-Orjuela, CA., Castro, F., Catalá-López, F., Chaiah, Y., Chiang, PP-C., Choi, J-YJ., Christensen, H., Chu, D-T., Cortinovis, M., Damasceno, AAM., Dandona, L., Dandona, R., Daryani, A., Davletov, K., de Courten, B., De la Cruz-Góngora, V., Degefa, MG., Dharmaratne, SD., Diaz, D., Dubey, M., Duken, EE., Edessa, D., Endres, M., FARAON, EJA., Farzadfar, F., Fernandes, E., Fischer, F., Flor, LS., Ganji, M., Gebre, AK., Gebremichael, TG., Geta, B., Gezae, KE., Gill, PS., Gnedovskaya, EV., Gómez-Dantés, H., Goulart, AC., Grosso, G., Guo, Y., Gupta, R., Haj-Mirzaian, A., Haj-Mirzaian, A., Hamidi, S., Hankey, GJ., Hassen, HY., Hay, SI., Hegazy, MI., Heidari, B., Herial, NA., Hosseini, MA., Hostiuc, S., Irvani, SSN., Islam, SMS., Jahanmehr, N., Javanbakht, M., Jha, RP., Jonas, JB., Jozwiak, JJ., Jürisson, M., Kahsay, A., Kalani, R., Kalkonde, Y., Kamil, TA., Kanchan, T., Karch, A., Karimi, N., Karimi-Sari, H., Kasaeian, A., Kassa, TD., Kazemeini, H., Kefale, AT., Khader, YS., Khalil, IA., Khan, EA., Khang, Y-H., Khubchandani, J., Kim, D., Kim, YJ., Kisa, A., Kivimäki, M., Koyanagi, A., Krishnamurthi, RK., Kumar, GA., Lafranconi, A., Lewington, S., Li, S., Lo, WD., Lopez, AD., Lorkowski, S., Lotufo, PA., Mackay, MT., Majdan, M., Majdzadeh, R., Majeed, A., Malekzadeh, R., Manafi, N., Mansournia, MA., Mehndiratta, MM., Mehta, V., Mengistu, G., Meretoja, A., Meretoja, TJ., Miazgowski, B., Miazgowski, T., Miller, TR., Mirrakhimov, EM., Mohajer, B., Mohammad, Y., Mohammadoo-khorasani, M., Mohammed, S., Mohebi, F., Mokdad, AH., Mokhayeri, Y., Moradi, G., Morawska, L., Moreno Velásquez, I., Mousavi, SM., Muhammed, OSS., Muruet, W., Naderi, M., Naghavi, M., Naik, G., Nascimento, BR., Negoi, RI., Nguyen, CT., Nguyen, LH., Nirayo, YL., Norrving, B., Noubiap, JJ., Ofori-Asenso, R., Ogbo, FA., Olagunju, AT., Olagunju, TO., Owolabi, MO., Pandian, JD., Patel, S., Perico, N., Piradov, MA., Polinder, S., Postma, MJ., Poustchi, H., Prakash, V., Qorbani, M., Rafiei, A., Rahim, F., Rahimi, K., Rahimi-Movaghar, V., Rahman, M., Rahman, MA., Reis, C., Remuzzi, G., Renzaho, AMN., Ricci, S., Roberts, NLS., Robinson, SR., Roever, L., Roshandel, G., Sabbagh, P., Safari, H., Safari, S., Safiri, S., Sahebkar, A., Salehi Zahabi, S., Samy, AM., Santalucia, P., Santos, IS., Santos, JV., Santric Milicevic, MM., Sartorius, B., Sawant, AR., Schutte, AE., Sepanlou, SG., Shafieesabet, A., Shaikh, MA., Shams-Beyranvand, M., Sheikh, A., Sheth, KN., Shibuya, K., Shigematsu, M., Shin, M-J., Shiue, I., Siabani, S., Sobaih, BH., Sposato, LA., Sutradhar, I., Sylaja, PN., Szoeke, CEI., Te Ao, BJ., Temsah, M-H., Temsah, O., Thrift, AG., Tonelli, M., Topor-Madry, R., Tran, BX., Tran, KB., Truelsen, TC., Tsadik, AG., Ullah, I., Uthman, OA., Vaduganathan, M., Valdez, PR., Vasankari, TJ., Vasanthan, R., Venketasubramanian, N., Vosoughi, K., Vu, GT., Waheed, Y., Weiderpass, E., Weldegwergs, KG., Westerman, R., Wolfe, CDA., Wondafrash, DZ., Xu, G., Yadollahpour, A., Yamada, T., Yatsuya, H., Yimer, EM., Yonemoto, N., Yousefifard, M., Yu, C., Zaidi, Z., Zamani, M., Zarghi, A., Zhang, Y., Zodpey, S., Feigin, VL., Vos, T. and Murray, CJL., (2019). Global, regional, and national burden of stroke, 1990–2016: a systematic analysis for the Global Burden of Disease Study 2016. The Lancet Neurology. 18 (5), 439-458
Naghavi, M., (2019). Global, regional, and national burden of suicide mortality 1990 to 2016: systematic analysis for the Global Burden of Disease Study 2016. BMJ. 364, l94-l94
Sajadi, HS., Ehsani-Chimeh, E. and Majdzadeh, R., (2019). Universal health coverage in Iran: Where we stand and how we can move forward. Med J Islam Repub Iran. 33 (1), 9-51
Abbasi, M., Majdzadeh, R., Zali, A., Karimi, A. and Akrami, F., (2018). The evolution of public health ethics frameworks: systematic review of moral values and norms in public health policy. Med Health Care Philos. 21 (3), 387-402
Abouie, A., Majdzadeh, R., Khabiri, R., Hamedi-Shahraki, S., Emami Razavi, SH. and Yekaninejad, MS., (2018). Socioeconomic inequities in health services' utilization following the Health Transformation Plan initiative in Iran. Health Policy Plan. 33 (10), 1065-1072
Akrami, F., Zali, A., Abbasi, M., Majdzadeh, R., Karimi, A., Fadavi, M. and Mehrabi Bahar, A., (2018). An ethical framework for evaluation of public health plans: a systematic process for legitimate and fair decision-making. Public Health. 164, 30-38
Asadi-Aliabadi, M., Abolghasemi, J., Rimaz, S., Majdzadeh, R., Rostami-Maskopaee, F. and Merghati-Khoei, E., (2018). Barriers to Health Service Utilization Among Iranian Female Sex Workers: A Qualitative Study. J Prev Med Public Health. 51 (2), 64-70
Ashoorkhani, M., Majdzadeh, R., Gholami, J., Eftekhar, H. and Bozorgi, A., (2018). Understanding Non-Adherence to Treatment in Hypertension: A Qualitative Study. Int J Community Based Nurs Midwifery. 6 (4), 314-323
Ehsani-Chimeh, E., Majdzadeh, R., Delavari, S., Gharebelagh, MN., Rezaei, S. and Rad, EH., (2018). Physicians' retention rate and its effective factors in the Islamic Republic of Iran. East Mediterr Health J. 24 (9), 830-837
Ehsani-Chimeh, E., Sajadi, HS. and Majdzadeh, R., (2018). Iran towards universal health coverage: The role of human resources for health. Med J Islam Repub Iran. 32 (1), 100-582
Ghiasvand, H., Olyaeemanesh, A., Majdzadeh, R., Abdi, Z. and Mobinizadeh, M., (2018). Has the Financial Protection Been Materialized in Iranian Health System? Analyzing Household Income and Expenditure Survey 2003-2014. J Res Health Sci. 18 (1), e00404-
Hosseini, H., Mansournia, MA., Nabavi, SM., Akhlaghi, AA., Gholami, J., Mohammad, K. and Majdzadeh, R., (2018). Comparative Effectiveness Study in Multiple Sclerosis Patients Using Instrumental Variable Analysis. Arch Iran Med. 21 (8), 368-375
Jamshidi, E., Nedjat, S., Nedjat, S., Nikooee, S., Rostamigooran, N. and Majdzadeh, R., (2018). How to utilize tacit knowledge in health organizations: An Iranian perspective. Med J Islam Repub Iran. 32 (1), 116-685
Khodamoradi, A., Ghaffari, MP., Daryabeygi-Khotbehsara, R., Sajadi, HS. and Majdzadeh, R., (2018). A systematic review of empirical studies on methodology and burden of informal patient payments in health systems. Int J Health Plann Manage. 33 (1), e26-e37
Majdzadeh, R., (2018). Time for key decisions: The increasing need for evidenceinformed decision-making. Med J Islam Repub Iran. 32 (1), 92-536
Mansoori, P., Majdzadeh, R., Abdi, Z., Rudan, I., Chan, KY., Iranian, CHRPSG., Aarabi, M., Ahmadnezhad, E., Ahmadnia, S., Akhondzadeh, S., Azin, A., Azizi, F., Dehnavieh, R., Eini-Zinab, H., Farzadfar, F., Farzaei, MH., Ghanei, M., Haghdoost, A., Hantoushzadeh, S., Heydari, G., Joulaei, H., Kalantari, N., Kelishadi, R., Khosravi, A., Larijani, B., Mahvi, AH., Bavani, ARM., Mesdaghinia, A., Mokri, A., Montazeri, A., Mostafavi, E., Motevalian, SA., Naddafi, K., Nikfar, S., Nojoumi, SA., Noroozian, M., Olyaeemanesh, A., Omidvar, N., Ostadtaghizadeh, A., Pourmalek, F., Rahimi, R., Rahimi-Movaghar, A., Rashidian, A., Razaghi, E., Sadeghi-Bazargani, H., Zalani, GS., Soori, H., Tabrizi, JS., Vedadhir, A., Yazdizadeh, B., Yunesian, M. and Zare, M., (2018). Setting research priorities to achieve long-term health targets in Iran. J Glob Health. 8 (2), 020702-
Nedjat, S., Sahaf, R., Khankeh, HR., Fadayevatan, R., Majdzadeh, R. and Karimlou, M., (2018). Life satisfaction as the main factor behind the elderly`s health knowledge utilization: A qualitative study in an Iranian context. Med J Islam Repub Iran. 32 (1), 115-677
Raza, O., Lodhi, FS., Morasae, EK. and Majdzadeh, R., (2018). Differential achievements in childhood immunization across geographical regions of Pakistan: analysis of wealth-related inequality. Int J Equity Health. 17 (1), 122-
Riazi-Isfahani, S., Moradi-Lakeh, M., Mafimoradi, S. and Majdzadeh, R., (2018). Universal health coverage in Iran: Health-related intersectoral actions. Med J Islam Repub Iran. 32 (1), 132-778
Shalviri, G., Yazdizadeh, B., Mirbaha, F., Gholami, K. and Majdzadeh, R., (2018). Choosing Appropriate Theories for Understanding Hospital Reporting of Adverse Drug Events, a Theoretical Domains Framework Approach. Iran J Pharm Res. 17 (2), 811-821
(2018). Burden of diarrhea in the Eastern Mediterranean Region, 1990–2015: Findings from the Global Burden of Disease 2015 study. International Journal of Public Health. 63 (S1), 109-121
(2018). Danger ahead: the burden of diseases, injuries, and risk factors in the Eastern Mediterranean Region, 1990–2015. International Journal of Public Health. 63 (S1), 11-23
(2018). Burden of lower respiratory infections in the Eastern Mediterranean Region between 1990 and 2015: findings from the Global Burden of Disease 2015 study. International Journal of Public Health. 63 (S1), 97-108
(2018). Adolescent health in the Eastern Mediterranean Region: findings from the global burden of disease 2015 study. International Journal of Public Health. 63 (S1), 79-96
(2018). Transport injuries and deaths in the Eastern Mediterranean Region: findings from the Global Burden of Disease 2015 Study. International Journal of Public Health. 63 (S1), 187-198
Baheiraei, A., Bakouei, F., Mohammadi, E., Majdzadeh, R. and Hosseni, SM., (2018). Social capital and related socio-demographic variation in women of reproductive age: A population-based study. International Social Work. 61 (2), 247-259
Kyu, HH., Maddison, ER., Henry, NJ., Mumford, JE., Barber, R., Shields, C., Brown, JC., Nguyen, G., Carter, A., Wolock, TM., Wang, H., Liu, PY., Reitsma, M., Ross, JM., Abajobir, AA., Abate, KH., Abbas, K., Abera, M., Abera, SF., Abera Hareri, H., Ahmed, M., Alene, KA., Alvis-Guzman, N., Amo-Adjei, J., Andrews, J., Ansari, H., Antonio, CA., Anwari, P., Asayesh, H., Atey, TM., Atre, S., Barac, A., Beardsley, J., Bedi, N., Bensenor, I., Beyene, AS., Butt, ZA., Cardona, P-J., Christopher, D., Dandona, L., Dandona, R., Deribe, K., Deribew, A., Ehrenkranz, R., El Sayed Zaki, M., Endries, A., Feyissa, TR., Fischer, F., Gai, R., Garcia-Basteiro, AL., Gebrehiwot, TT., Gesesew, H., Getahun, B., Gona, P., Goodridge, A., Gugnani, H., Haghparast-Bidgoli, H., Hailu, GB., Hassen, HY., Hilawe, E., Horita, N., Jacobsen, KH., Jonas, JB., Kasaeian, A., Kedir, MS., Kemmer, L., Khader, Y., Khan, E., Khang, Y-H., Khoja, AT., Kim, YJ., Koul, P., Koyanagi, A., Krohn, KJ., Kumar, GA., Kutz, M., Lodha, R., Magdy And El Razek, H., Majdzadeh, R., Manyazewal, T., Memish, Z., Mendoza, W., Mezgebe, HB., Mohammed, S., Ogbo, FA., Oh, I-H., Oren, E., Osgood-Zimmerman, A., Pereira, D., Plass, D., Pourmalek, F., Qorbani, M., Rafay, A., Rahman, M., Rai, RK., Rao, PC., Ray, SE., Reiner, R., Reinig, N., Safiri, S., Salomon, JA., Sandar, L., Sartorius, B., Shamsizadeh, M., Shey, M., Shifti, DM., Shore, H., Singh, J., Sreeramareddy, CT., Swaminathan, S., Swartz, SJ., Tadese, F., Tedla, BA., Tegegne, BS., Tessema, B., Topor-Madry, R., Ukwaja, KN., Uthman, OA., Vlassov, V., Vollset, SE., Wakayo, T., Weldegebreal, S., Westerman, R., Workicho, A., Yonemoto, N., Yoon, S-J., Yotebieng, M., Naghavi, M., Hay, SI., Vos, T. and Murray, CJL., (2018). The global burden of tuberculosis: results from the Global Burden of Disease Study 2015. The Lancet Infectious Diseases. 18 (3), 261-284
Asadi-Ali Abadi, M., Abolghasemi, J., Rimaz, S., Majdzadeh, R., Shokoohi, M., Rostami-Maskopaee, F. and Merghati-Khoei, E., (2018). High-Risk Behaviors Among Regular and Casual Female Sex Workers in Iran: A Report from Western Asia. Iranian Journal of Psychiatry and Behavioral Sciences. 12 (1)
Kyu, HH., Maddison, ER., Henry, NJ., Ledesma, JR., Wiens, KE., Reiner, R., Biehl, MH., Shields, C., Osgood-Zimmerman, A., Ross, JM., Carter, A., Frank, TD., Wang, H., Srinivasan, V., Agarwal, SK., Alahdab, F., Alene, KA., Ali, BA., Alvis-Guzman, N., Andrews, JR., Antonio, CAT., Atique, S., Atre, SR., Awasthi, A., Ayele, HT., Badali, H., Badawi, A., Barac, A., Bedi, N., Behzadifar, M., Behzadifar, M., Bekele, BB., Belay, SA., Bensenor, IM., Butt, ZA., Carvalho, F., Cercy, K., Christopher, DJ., Daba, AK., Dandona, L., Dandona, R., Daryani, A., Demeke, FM., Deribe, K., Dharmaratne, SD., Doku, DT., Dubey, M., Edessa, D., El-Khatib, Z., Enany, S., Fernandes, E., Fischer, F., Garcia-Basteiro, AL., Gebre, AK., Gebregergs, GB., Gebremichael, TG., Gelano, TF., Geremew, D., Gona, PN., Goodridge, A., Gupta, R., Haghparast Bidgoli, H., Hailu, GB., Hassen, HY., Hedayati, MTT., Henok, A., Hostiuc, S., Hussen, MA., Ilesanmi, OS., Irvani, SSN., Jacobsen, KH., Johnson, SC., Jonas, JB., Kahsay, A., Kant, S., Kasaeian, A., Kassa, TD., Khader, YS., Khafaie, MA., Khalil, I., Khan, EA., Khang, Y-H., Kim, YJ., Kochhar, S., Koyanagi, A., Krohn, KJ., Kumar, GA., Lakew, AM., Leshargie, CT., Lodha, R., Macarayan, ERK., Majdzadeh, R., Martins-Melo, FR., Melese, A., Memish, ZA., Mendoza, W., Mengistu, DT., Mengistu, G., Mestrovic, T., Moazen, B., Mohammad, KA., Mohammed, S., Mokdad, AH., Moosazadeh, M., Mousavi, SM., Mustafa, G., Nachega, JB., Nguyen, LH., Nguyen, SH., Nguyen, TH., Ningrum, DNA., Nirayo, YL., Nong, VM., Ofori-Asenso, R., Ogbo, FA., Oh, I-H., Oladimeji, O., Olagunju, AT., Oren, E., Pereira, DM., Prakash, S., Qorbani, M., Rafay, A., Rai, RK., Ram, U., Rubino, S., Safiri, S., Salomon, JA., Samy, AM., Sartorius, B., Satpathy, M., Seyedmousavi, S., Sharif, M., Silva, JP., Silveira, DGA., Singh, JA., Sreeramareddy, CT., Tran, BX., Tsadik, AG., Ukwaja, KN., Ullah, I., Uthman, OA., Vlassov, V., Vollset, SE., Vu, G., Weldegebreal, F., Werdecker, A., Yimer, EM., Yonemoto, N., Yotebieng, M., Naghavi, M., Vos, T., Hay, SI. and Murray, CJL., (2018). Global, regional, and national burden of tuberculosis, 1990–2016: results from the Global Burden of Diseases, Injuries, and Risk Factors 2016 Study. The Lancet Infectious Diseases. 18 (12), 1329-1349
Abolhassani, MH., Kolahdooz, F., Majdzadeh, R., Eshraghian, M., Mirkazemi, R. and Djazayery, A., (2018). Prioritizing Food Security Indicators in Iran: Application of an Integrated Delphi/AHP Approach. Iranian Red Crescent Medical Journal. 20 (S1)
Dehnavieh, R., Haghdoost, AA., Majdzadeh, R., Noorihekmat, S., Ravaghi, H., Mehrolhasani, MH., Barati, O., Salari, H., Masoud, A., Poursheikhali, A., Mirshekari, N., Ghasemi, S. and Esfandiary, A., (2018). Quality of health services of the islamic republic of Iran: Status, barriers and improvement strategies. Iranian Journal of Epidemiology. 13 (5), 1-12
Karimi, A., Sadoughi, F. and Majdzadeh, R., (2018). Essential revisions in the maternal mortality surveillance system: Lessons learned from a qualitative study. Acta Medica Mediterranea. 34 (4), 111-1119
Roth, GA., Abate, D., Abate, KH., Abay, SM., Abbafati, C., Abbasi, N., Abbastabar, H., Abd-Allah, F., Abdela, J., Abdelalim, A., Abdollahpour, I., Abdulkader, RS., Abebe, HT., Abebe, M., Abebe, Z., Abejie, AN., Abera, SF., Abil, OZ., Abraha, HN., Abrham, AR., Abu-Raddad, LJ., Accrombessi, MMK., Acharya, D., Adamu, AA., Adebayo, OM., Adedoyin, RA., Adekanmbi, V., Adetokunboh, OO., Adhena, BM., Adib, MG., Admasie, A., Afshin, A., Agarwal, G., Agesa, KM., Agrawal, A., Agrawal, S., Ahmadi, A., Ahmadi, M., Ahmed, MB., Ahmed, S., Aichour, AN., Aichour, I., Aichour, MTE., Akbari, ME., Akinyemi, RO., Akseer, N., Al-Aly, Z., Al-Eyadhy, A., Al-Raddadi, RM., Alahdab, F., Alam, K., Alam, T., Alebel, A., Alene, KA., Alijanzadeh, M., Alizadeh-Navaei, R., Aljunid, SM., Alkerwi, A., Alla, F., Allebeck, P., Alonso, J., Altirkawi, K., Alvis-Guzman, N., Amare, AT., Aminde, LN., Amini, E., Ammar, W., Amoako, YA., Anber, NH., Andrei, CL., Androudi, S., Animut, MD., Anjomshoa, M., Ansari, H., Ansha, MG., Antonio, CAT., Anwari, P., Aremu, O., Ärnlöv, J., Arora, A., Arora, M., Artaman, A., Aryal, KK., Asayesh, H., Asfaw, ET., Ataro, Z., Atique, S., Atre, SR., Ausloos, M., Avokpaho, EFGA., Awasthi, A., Quintanilla, BPA., Ayele, Y., Ayer, R., Azzopardi, PS., Babazadeh, A., Bacha, U., Badali, H., Badawi, A., Bali, AG., Ballesteros, KE., Banach, M., Banerjee, K., Bannick, MS., Banoub, JAM., Barboza, MA., Barker-Collo, SL., Bärnighausen, TW., Barquera, S., Barrero, LH., Bassat, Q., Basu, S., Baune, BT., Baynes, HW., Bazargan-Hejazi, S., Bedi, N., Beghi, E., Behzadifar, M., Behzadifar, M., Béjot, Y., Bekele, BB., Belachew, AB., Belay, E., Belay, YA., Bell, ML., Bello, AK., Bennett, DA., Bensenor, IM., Berman, AE., Bernabe, E., Bernstein, RS., Bertolacci, GJ., Beuran, M., Beyranvand, T., Bhalla, A., Bhattarai, S., Bhaumik, S., Bhutta, ZA., Biadgo, B., Biehl, MH., Bijani, A., Bikbov, B., Bilano, V., Bililign, N., Bin Sayeed, MS., Bisanzio, D., Biswas, T., Blacker, BF., Basara, BB., Borschmann, R., Bosetti, C., Bozorgmehr, K., Brady, OJ., Brant, LC., Brayne, C., Brazinova, A., Breitborde, NJK., Brenner, H., Briant, PS., Britton, G., Brugha, T., Busse, R., Butt, ZA., Callender, CSKH., Campos-Nonato, IR., Campuzano Rincon, JC., Cano, J., Car, M., Cárdenas, R., Carreras, G., Carrero, JJ., Carter, A., Carvalho, F., Castañeda-Orjuela, CA., Castillo Rivas, J., Castle, CD., Castro, C., Castro, F., Catalá-López, F., Cerin, E., Chaiah, Y., Chang, J-C., Charlson, FJ., Chaturvedi, P., Chiang, PP-C., Chimed-Ochir, O., Chisumpa, VH., Chitheer, A., Chowdhury, R., Christensen, H., Christopher, DJ., Chung, S-C., Cicuttini, FM., Ciobanu, LG., Cirillo, M., Cohen, AJ., Cooper, LT., Cortesi, PA., Cortinovis, M., Cousin, E., Cowie, BC., Criqui, MH., Cromwell, EA., Crowe, CS., Crump, JA., Cunningham, M., Daba, AK., Dadi, AF., Dandona, L., Dandona, R., Dang, AK., Dargan, PI., Daryani, A., Das, SK., Gupta, RD., Neves, JD., Dasa, TT., Dash, AP., Davis, AC., Davis Weaver, N., Davitoiu, DV., Davletov, K., De La Hoz, FP., De Neve, J-W., Degefa, MG., Degenhardt, L., Degfie, TT., Deiparine, S., Demoz, GT., Demtsu, BB., Denova-Gutiérrez, E., Deribe, K., Dervenis, N., Des Jarlais, DC., Dessie, GA., Dey, S., Dharmaratne, SD., Dicker, D., Dinberu, MT., Ding, EL., Dirac, MA., Djalalinia, S., Dokova, K., Doku, DT., Donnelly, CA., Dorsey, ER., Doshi, PP., Douwes-Schultz, D., Doyle, KE., Driscoll, TR., Dubey, M., Dubljanin, E., Duken, EE., Duncan, BB., Duraes, AR., Ebrahimi, H., Ebrahimpour, S., Edessa, D., Edvardsson, D., Eggen, AE., El Bcheraoui, C., El Sayed Zaki, M., El-Khatib, Z., Elkout, H., Ellingsen, CL., Endres, M., Endries, AY., Er, B., Erskine, HE., Eshrati, B., Eskandarieh, S., Esmaeili, R., Esteghamati, A., Fakhar, M., Fakhim, H., Faramarzi, M., Fareed, M., Farhadi, F., Farinha, CSES., Faro, A., Farvid, MS., Farzadfar, F., Farzaei, MH., Feigin, VL., Feigl, AB., Fentahun, N., Fereshtehnejad, S-M., Fernandes, E., Fernandes, JC., Ferrari, AJ., Feyissa, GT., Filip, I., Finegold, S., Fischer, F., Fitzmaurice, C., Foigt, NA., Foreman, KJ., Fornari, C., Frank, TD., Fukumoto, T., Fuller, JE., Fullman, N., Fürst, T., Furtado, JM., Futran, ND., Gallus, S., Garcia-Basteiro, AL., Garcia-Gordillo, MA., Gardner, WM., Gebre, AK., Gebrehiwot, TT., Gebremedhin, AT., Gebremichael, B., Gebremichael, TG., Gelano, TF., Geleijnse, JM., Genova-Maleras, R., Geramo, YCD., Gething, PW., Gezae, KE., Ghadami, MR., Ghadimi, R., Ghasemi Falavarjani, K., Ghasemi-Kasman, M., Ghimire, M., Gibney, KB., Gill, PS., Gill, TK., Gillum, RF., Ginawi, IA., Giroud, M., Giussani, G., Goenka, S., Goldberg, EM., Goli, S., Gómez-Dantés, H., Gona, PN., Gopalani, SV., Gorman, TM., Goto, A., Goulart, AC., Gnedovskaya, EV., Grada, A., Grosso, G., Gugnani, HC., Guimaraes, ALS., Guo, Y., Gupta, PC., Gupta, R., Gupta, R., Gupta, T., Gutiérrez, RA., Gyawali, B., Haagsma, JA., Hafezi-Nejad, N., Hagos, TB., Hailegiyorgis, TT., Hailu, GB., Haj-Mirzaian, A., Haj-Mirzaian, A., Hamadeh, RR., Hamidi, S., Handal, AJ., Hankey, GJ., Harb, HL., Harikrishnan, S., Haro, JM., Hasan, M., Hassankhani, H., Hassen, HY., Havmoeller, R., Hay, RJ., Hay, SI., He, Y., Hedayatizadeh-Omran, A., Hegazy, MI., Heibati, B., Heidari, M., Hendrie, D., Henok, A., Henry, NJ., Herteliu, C., Heydarpour, F., Heydarpour, P., Heydarpour, S., Hibstu, DT., Hoek, HW., Hole, MK., Homaie Rad, E., Hoogar, P., Hosgood, HD., Hosseini, SM., Hosseinzadeh, M., Hostiuc, M., Hostiuc, S., Hotez, PJ., Hoy, DG., Hsiao, T., Hu, G., Huang, JJ., Husseini, A., Hussen, MM., Hutfless, S., Idrisov, B., Ilesanmi, OS., Iqbal, U., Irvani, SSN., Irvine, CMS., Islam, N., Islam, SMS., Islami, F., Jacobsen, KH., Jahangiry, L., Jahanmehr, N., Jain, SK., Jakovljevic, M., Jalu, MT., James, SL., Javanbakht, M., Jayatilleke, AU., Jeemon, P., Jenkins, KJ., Jha, RP., Jha, V., Johnson, CO., Johnson, SC., Jonas, JB., Joshi, A., Jozwiak, JJ., Jungari, SB., Jürisson, M., Kabir, Z., Kadel, R., Kahsay, A., Kalani, R., Karami, M., Karami Matin, B., Karch, A., Karema, C., Karimi-Sari, H., Kasaeian, A., Kassa, DH., Kassa, GM., Kassa, TD., Kassebaum, NJ., Katikireddi, SV., Kaul, A., Kazemi, Z., Karyani, AK., Kazi, DS., Kefale, AT., Keiyoro, PN., Kemp, GR., Kengne, AP., Keren, A., Kesavachandran, CN., Khader, YS., Khafaei, B., Khafaie, MA., Khajavi, A., Khalid, N., Khalil, IA., Khan, EA., Khan, MS., Khan, MA., Khang, Y-H., Khater, MM., Khoja, AT., Khosravi, A., Khosravi, MH., Khubchandani, J., Kiadaliri, AA., Kibret, GD., Kidanemariam, ZT., Kiirithio, DN., Kim, D., Kim, Y-E., Kim, YJ., Kimokoti, RW., Kinfu, Y., Kisa, A., Kissimova-Skarbek, K., Kivimäki, M., Knudsen, AKS., Kocarnik, JM., Kochhar, S., Kokubo, Y., Kolola, T., Kopec, JA., Koul, PA., Koyanagi, A., Kravchenko, MA., Krishan, K., Kuate Defo, B., Kucuk Bicer, B., Kumar, GA., Kumar, M., Kumar, P., Kutz, MJ., Kuzin, I., Kyu, HH., Lad, DP., Lad, SD., Lafranconi, A., Lal, DK., Lalloo, R., Lallukka, T., Lam, JO., Lami, FH., Lansingh, VC., Lansky, S., Larson, HJ., Latifi, A., Lau, KM-M., Lazarus, JV., Lebedev, G., Lee, PH., Leigh, J., Leili, M., Leshargie, CT., Li, S., Li, Y., Liang, J., Lim, L-L., Lim, SS., Limenih, MA., Linn, S., Liu, S., Liu, Y., Lodha, R., Lonsdale, C., Lopez, AD., Lorkowski, S., Lotufo, PA., Lozano, R., Lunevicius, R., Ma, S., Macarayan, ERK., Mackay, MT., MacLachlan, JH., Maddison, ER., Madotto, F., Magdy Abd El Razek, H., Magdy Abd El Razek, M., Maghavani, DP., Majdan, M., Majdzadeh, R., Majeed, A., Malekzadeh, R., Malta, DC., Manda, A-L., Mandarano-Filho, LG., Manguerra, H., Mansournia, MA., Mapoma, CC., Marami, D., Maravilla, JC., Marcenes, W., Marczak, L., Marks, A., Marks, GB., Martinez, G., Martins-Melo, FR., Martopullo, I., März, W., Marzan, MB., Masci, JR., Massenburg, BB., Mathur, MR., Mathur, P., Matzopoulos, R., Maulik, PK., Mazidi, M., McAlinden, C., McGrath, JJ., McKee, M., McMahon, BJ., Mehata, S., Mehndiratta, MM., Mehrotra, R., Mehta, KM., Mehta, V., Mekonnen, TC., Melese, A., Melku, M., Memiah, PTN., Memish, ZA., Mendoza, W., Mengistu, DT., Mengistu, G., Mensah, GA., Mereta, ST., Meretoja, A., Meretoja, TJ., Mestrovic, T., Mezgebe, HB., Miazgowski, B., Miazgowski, T., Millear, AI., Miller, TR., Miller-Petrie, MK., Mini, GK., Mirabi, P., Mirarefin, M., Mirica, A., Mirrakhimov, EM., Misganaw, AT., Mitiku, H., Moazen, B., Mohammad, KA., Mohammadi, M., Mohammadifard, N., Mohammed, MA., Mohammed, S., Mohan, V., Mokdad, AH., Molokhia, M., Monasta, L., Moradi, G., Moradi-Lakeh, M., Moradinazar, M., Moraga, P., Morawska, L., Moreno Velásquez, I., Morgado-Da-Costa, J., Morrison, SD., Moschos, MM., Mouodi, S., Mousavi, SM., Muchie, KF., Mueller, UO., Mukhopadhyay, S., Muller, K., Mumford, JE., Musa, J., Musa, KI., Mustafa, G., Muthupandian, S., Nachega, JB., Nagel, G., Naheed, A., Nahvijou, A., Naik, G., Nair, S., Najafi, F., Naldi, L., Nam, HS., Nangia, V., Nansseu, JR., Nascimento, BR., Natarajan, G., Neamati, N., Negoi, I., Negoi, RI., Neupane, S., Newton, CRJ., Ngalesoni, FN., Ngunjiri, JW., Nguyen, AQ., Nguyen, G., Nguyen, HT., Nguyen, HT., Nguyen, LH., Nguyen, M., Nguyen, TH., Nichols, E., Ningrum, DNA., Nirayo, YL., Nixon, MR., Nolutshungu, N., Nomura, S., Norheim, OF., Noroozi, M., Norrving, B., Noubiap, JJ., Nouri, HR., Nourollahpour Shiadeh, M., Nowroozi, MR., Nyasulu, PS., Odell, CM., Ofori-Asenso, R., Ogbo, FA., Oh, I-H., Oladimeji, O., Olagunju, AT., Olivares, PR., Olsen, HE., Olusanya, BO., Olusanya, JO., Ong, KL., Ong, SKS., Oren, E., Orpana, HM., Ortiz, A., Ortiz, JR., Otstavnov, SS., Øverland, S., Owolabi, MO., Özdemir, R., P A, M., Pacella, R., Pakhale, S., Pakhare, AP., Pakpour, AH., Pana, A., Panda-Jonas, S., Pandian, JD., Parisi, A., Park, E-K., Parry, CDH., Parsian, H., Patel, S., Pati, S., Patton, GC., Paturi, VR., Paulson, KR., Pereira, A., Pereira, DM., Perico, N., Pesudovs, K., Petzold, M., Phillips, MR., Piel, FB., Pigott, DM., Pillay, JD., Pirsaheb, M., Pishgar, F., Polinder, S., Postma, MJ., Pourshams, A., Poustchi, H., Pujar, A., Prakash, S., Prasad, N., Purcell, CA., Qorbani, M., Quintana, H., Quistberg, DA., Rade, KW., Radfar, A., Rafay, A., Rafiei, A., Rahim, F., Rahimi, K., Rahimi-Movaghar, A., Rahman, M., Rahman, MHU., Rahman, MA., Rai, RK., Rajsic, S., Ram, U., Ranabhat, CL., Ranjan, P., Rao, PC., Rawaf, DL., Rawaf, S., Razo-García, C., Reddy, KS., Reiner, RC., Reitsma, MB., Remuzzi, G., Renzaho, AMN., Resnikoff, S., Rezaei, S., Rezaeian, S., Rezai, MS., Riahi, SM., Ribeiro, ALP., Rios-Blancas, MJ., Roba, KT., Roberts, NLS., Robinson, SR., Roever, L., Ronfani, L., Roshandel, G., Rostami, A., Rothenbacher, D., Roy, A., Rubagotti, E., Sachdev, PS., Saddik, B., Sadeghi, E., Safari, H., Safdarian, M., Safi, S., Safiri, S., Sagar, R., Sahebkar, A., Sahraian, MA., Salam, N., Salama, JS., Salamati, P., Saldanha, RDF., Saleem, Z., Salimi, Y., Salvi, SS., Salz, I., Sambala, EZ., Samy, AM., Sanabria, J., Sanchez-Niño, MD., Santomauro, DF., Santos, IS., Santos, JV., Milicevic, MMS., Sao Jose, BP., Sarker, AR., Sarmiento-Suárez, R., Sarrafzadegan, N., Sartorius, B., Sarvi, S., Sathian, B., Satpathy, M., Sawant, AR., Sawhney, M., Saxena, S., Sayyah, M., Schaeffner, E., Schmidt, MI., Schneider, IJC., Schöttker, B., Schutte, AE., Schwebel, DC., Schwendicke, F., Scott, JG., Sekerija, M., Sepanlou, SG., Serván-Mori, E., Seyedmousavi, S., Shabaninejad, H., Shackelford, KA., Shafieesabet, A., Shahbazi, M., Shaheen, AA., Shaikh, MA., Shams-Beyranvand, M., Shamsi, M., Shamsizadeh, M., Sharafi, K., Sharif, M., Sharif-Alhoseini, M., Sharma, R., She, J., Sheikh, A., Shi, P., Shiferaw, MS., Shigematsu, M., Shiri, R., Shirkoohi, R., Shiue, I., Shokraneh, F., Shrime, MG., Si, S., Siabani, S., Siddiqi, TJ., Sigfusdottir, ID., Sigurvinsdottir, R., Silberberg, DH., Silva, DAS., Silva, JP., Silva, NTD., Silveira, DGA., Singh, JA., Singh, NP., Singh, PK., Singh, V., Sinha, DN., Sliwa, K., Smith, M., Sobaih, BH., Sobhani, S., Sobngwi, E., Soneji, SS., Soofi, M., Sorensen, RJD., Soriano, JB., Soyiri, IN., Sposato, LA., Sreeramareddy, CT., Srinivasan, V., Stanaway, JD., Starodubov, VI., Stathopoulou, V., Stein, DJ., Steiner, C., Stewart, LG., Stokes, MA., Subart, ML., Sudaryanto, A., Sufiyan, MB., Sur, PJ., Sutradhar, I., Sykes, BL., Sylaja, PN., Sylte, DO., Szoeke, CEI., Tabarés-Seisdedos, R., Tabuchi, T., Tadakamadla, SK., Takahashi, K., Tandon, N., Tassew, SG., Taveira, N., Tehrani-Banihashemi, A., Tekalign, TG., Tekle, MG., Temsah, M-H., Temsah, O., Terkawi, AS., Teshale, MY., Tessema, B., Tessema, GA., Thankappan, KR., Thirunavukkarasu, S., Thomas, N., Thrift, AG., Thurston, GD., Tilahun, B., To, QG., Tobe-Gai, R., Tonelli, M., Topor-Madry, R., Torre, AE., Tortajada-Girbés, M., Touvier, M., Tovani-Palone, MR., Tran, BX., Tran, KB., Tripathi, S., Troeger, CE., Truelsen, TC., Truong, NT., Tsadik, AG., Tsoi, D., Tudor Car, L., Tuzcu, EM., Tyrovolas, S., Ukwaja, KN., Ullah, I., Undurraga, EA., Updike, RL., Usman, MS., Uthman, OA., Uzun, SB., Vaduganathan, M., Vaezi, A., Vaidya, G., Valdez, PR., Varavikova, E., Vasankari, TJ., Venketasubramanian, N., Villafaina, S., Violante, FS., Vladimirov, SK., Vlassov, V., Vollset, SE., Vos, T., Wagner, GR., Wagnew, FS., Waheed, Y., Wallin, MT., Walson, JL., Wang, Y., Wang, Y-P., Wassie, MM., Weiderpass, E., Weintraub, RG., Weldegebreal, F., Weldegwergs, KG., Werdecker, A., Werkneh, AA., West, TE., Westerman, R., Whiteford, HA., Widecka, J., Wilner, LB., Wilson, S., Winkler, AS., Wiysonge, CS., Wolfe, CDA., Wu, S., Wu, Y-C., Wyper, GMA., Xavier, D., Xu, G., Yadgir, S., Yadollahpour, A., Yahyazadeh Jabbari, SH., Yakob, B., Yan, LL., Yano, Y., Yaseri, M., Yasin, YJ., Yentür, GK., Yeshaneh, A., Yimer, EM., Yip, P., Yirsaw, BD., Yisma, E., Yonemoto, N., Yonga, G., Yoon, S-J., Yotebieng, M., Younis, MZ., Yousefifard, M., Yu, C., Zadnik, V., Zaidi, Z., Zaman, SB., Zamani, M., Zare, Z., Zeleke, AJ., Zenebe, ZM., Zhang, AL., Zhang, K., Zhou, M., Zodpey, S., Zuhlke, LJ., Naghavi, M. and Murray, CJL., (2018). Global, regional, and national age-sex-specific mortality for 282 causes of death in 195 countries and territories, 1980–2017: a systematic analysis for the Global Burden of Disease Study 2017. The Lancet. 392 (10159), 1736-1788
Stanaway, JD., Afshin, A., Gakidou, E., Lim, SS., Abate, D., Abate, KH., Abbafati, C., Abbasi, N., Abbastabar, H., Abd-Allah, F., Abdela, J., Abdelalim, A., Abdollahpour, I., Abdulkader, RS., Abebe, M., Abebe, Z., Abera, SF., Abil, OZ., Abraha, HN., Abrham, AR., Abu-Raddad, LJ., Abu-Rmeileh, NME., Accrombessi, MMK., Acharya, D., Acharya, P., Adamu, AA., Adane, AA., Adebayo, OM., Adedoyin, RA., Adekanmbi, V., Ademi, Z., Adetokunboh, OO., Adib, MG., Admasie, A., Adsuar, JC., Afanvi, KA., Afarideh, M., Agarwal, G., Aggarwal, A., Aghayan, SA., Agrawal, A., Agrawal, S., Ahmadi, A., Ahmadi, M., Ahmadieh, H., Ahmed, MB., Aichour, AN., Aichour, I., Aichour, MTE., Akbari, ME., Akinyemiju, T., Akseer, N., Al-Aly, Z., Al-Eyadhy, A., Al-Mekhlafi, HM., Alahdab, F., Alam, K., Alam, S., Alam, T., Alashi, A., Alavian, SM., Alene, KA., Ali, K., Ali, SM., Alijanzadeh, M., Alizadeh-Navaei, R., Aljunid, SM., Alkerwi, A., Alla, F., Alsharif, U., Altirkawi, K., Alvis-Guzman, N., Amare, AT., Ammar, W., Anber, NH., Anderson, JA., Andrei, CL., Androudi, S., Animut, MD., Anjomshoa, M., Ansha, MG., Antó, JM., Antonio, CAT., Anwari, P., Appiah, LT., Appiah, SCY., Arabloo, J., Aremu, O., Ärnlöv, J., Artaman, A., Aryal, KK., Asayesh, H., Ataro, Z., Ausloos, M., Avokpaho, EFGA., Awasthi, A., Ayala Quintanilla, BP., Ayer, R., Ayuk, TB., Azzopardi, PS., Babazadeh, A., Badali, H., Badawi, A., Balakrishnan, K., Bali, AG., Ball, K., Ballew, SH., Banach, M., Banoub, JAM., Barac, A., Barker-Collo, SL., Bärnighausen, TW., Barrero, LH., Basu, S., Baune, BT., Bazargan-Hejazi, S., Bedi, N., Beghi, E., Behzadifar, M., Behzadifar, M., Béjot, Y., Bekele, BB., Bekru, ET., Belay, E., Belay, YA., Bell, ML., Bello, AK., Bennett, DA., Bensenor, IM., Bergeron, G., Berhane, A., Bernabe, E., Bernstein, RS., Beuran, M., Beyranvand, T., Bhala, N., Bhalla, A., Bhattarai, S., Bhutta, ZA., Biadgo, B., Bijani, A., Bikbov, B., Bilano, V., Bililign, N., Bin Sayeed, MS., Bisanzio, D., Biswas, T., Bjørge, T., Blacker, BF., Bleyer, A., Borschmann, R., Bou-Orm, IR., Boufous, S., Bourne, R., Brady, OJ., Brauer, M., Brazinova, A., Breitborde, NJK., Brenner, H., Briko, AN., Britton, G., Brugha, T., Buchbinder, R., Burnett, RT., Busse, R., Butt, ZA., Cahill, LE., Cahuana-Hurtado, L., Campos-Nonato, IR., Cárdenas, R., Carreras, G., Carrero, JJ., Carvalho, F., Castañeda-Orjuela, CA., Castillo Rivas, J., Castro, F., Catalá-López, F., Causey, K., Cercy, KM., Cerin, E., Chaiah, Y., Chang, H-Y., Chang, J-C., Chang, K-L., Charlson, FJ., Chattopadhyay, A., Chattu, VK., Chee, ML., Cheng, C-Y., Chew, A., Chiang, PP-C., Chimed-Ochir, O., Chin, KL., Chitheer, A., Choi, J-YJ., Chowdhury, R., Christensen, H., Christopher, DJ., Chung, S-C., Cicuttini, FM., Cirillo, M., Cohen, AJ., Collado-Mateo, D., Cooper, C., Cooper, OR., Coresh, J., Cornaby, L., Cortesi, PA., Cortinovis, M., Costa, M., Cousin, E., Criqui, MH., Cromwell, EA., Cundiff, DK., Daba, AK., Dachew, BA., Dadi, AF., Damasceno, AAM., Dandona, L., Dandona, R., Darby, SC., Dargan, PI., Daryani, A., Das Gupta, R., Das Neves, J., Dasa, TT., Dash, AP., Davitoiu, DV., Davletov, K., De la Cruz-Góngora, V., De La Hoz, FP., De Leo, D., De Neve, J-W., Degenhardt, L., Deiparine, S., Dellavalle, RP., Demoz, GT., Denova-Gutiérrez, E., Deribe, K., Dervenis, N., Deshpande, A., Des Jarlais, DC., Dessie, GA., Deveber, GA., Dey, S., Dharmaratne, SD., Dhimal, M., Dinberu, MT., Ding, EL., Diro, HD., Djalalinia, S., Do, HP., Dokova, K., Doku, DT., Doyle, KE., Driscoll, TR., Dubey, M., Dubljanin, E., Duken, EE., Duncan, BB., Duraes, AR., Ebert, N., Ebrahimi, H., Ebrahimpour, S., Edvardsson, D., Effiong, A., Eggen, AE., El Bcheraoui, C., El-Khatib, Z., Elyazar, IR., Enayati, A., Endries, AY., Er, B., Erskine, HE., Eskandarieh, S., Esteghamati, A., Estep, K., Fakhim, H., Faramarzi, M., Fareed, M., Farid, TA., Farinha, CSES., Farioli, A., Faro, A., Farvid, MS., Farzaei, MH., Fatima, B., Fay, KA., Fazaeli, AA., Feigin, VL., Feigl, AB., Fereshtehnejad, S-M., Fernandes, E., Fernandes, JC., Ferrara, G., Ferrari, AJ., Ferreira, ML., Filip, I., Finger, JD., Fischer, F., Foigt, NA., Foreman, KJ., Fukumoto, T., Fullman, N., Fürst, T., Furtado, JM., Futran, ND., Gall, S., Gallus, S., Gamkrelidze, A., Ganji, M., Garcia-Basteiro, AL., Gardner, WM., Gebre, AK., Gebremedhin, AT., Gebremichael, TG., Gelano, TF., Geleijnse, JM., Geramo, YCD., Gething, PW., Gezae, KE., Ghadimi, R., Ghadiri, K., Ghasemi Falavarjani, K., Ghasemi-Kasman, M., Ghimire, M., Ghosh, R., Ghoshal, AG., Giampaoli, S., Gill, PS., Gill, TK., Gillum, RF., Ginawi, IA., Giussani, G., Gnedovskaya, EV., Godwin, WW., Goli, S., Gómez-Dantés, H., Gona, PN., Gopalani, SV., Goulart, AC., Grada, A., Grams, ME., Grosso, G., Gugnani, HC., Guo, Y., Gupta, R., Gupta, R., Gupta, T., Gutiérrez, RA., Gutiérrez-Torres, DS., Haagsma, JA., Habtewold, TD., Hachinski, V., Hafezi-Nejad, N., Hagos, TB., Hailegiyorgis, TT., Hailu, GB., Haj-Mirzaian, A., Haj-Mirzaian, A., Hamadeh, RR., Hamidi, S., Handal, AJ., Hankey, GJ., Hao, Y., Harb, HL., Harikrishnan, S., Haro, JM., Hassankhani, H., Hassen, HY., Havmoeller, R., Hawley, CN., Hay, SI., Hedayatizadeh-Omran, A., Heibati, B., Heidari, B., Heidari, M., Hendrie, D., Henok, A., Heredia-Pi, I., Herteliu, C., Heydarpour, F., Heydarpour, S., Hibstu, DT., Higazi, TB., Hilawe, EH., Hoek, HW., Hoffman, HJ., Hole, MK., Homaie Rad, E., Hoogar, P., Hosgood, HD., Hosseini, SM., Hosseinzadeh, M., Hostiuc, M., Hostiuc, S., Hoy, DG., Hsairi, M., Hsiao, T., Hu, G., Hu, H., Huang, JJ., Hussen, MA., Huynh, CK., Iburg, KM., Ikeda, N., Ilesanmi, OS., Iqbal, U., Irvani, SSN., Irvine, CMS., Islam, SMS., Islami, F., Jackson, MD., Jacobsen, KH., Jahangiry, L., Jahanmehr, N., Jain, SK., Jakovljevic, M., James, SL., Jassal, SK., Jayatilleke, AU., Jeemon, P., Jha, RP., Jha, V., Ji, JS., Jonas, JB., Jonnagaddala, J., Jorjoran Shushtari, Z., Joshi, A., Jozwiak, JJ., Jürisson, M., Kabir, Z., Kahsay, A., Kalani, R., Kanchan, T., Kant, S., Kar, C., Karami, M., Karami Matin, B., Karch, A., Karema, C., Karimi, N., Karimi, SM., Kasaeian, A., Kassa, DH., Kassa, GM., Kassa, TD., Kassebaum, NJ., Katikireddi, SV., Kaul, A., Kawakami, N., Kazemi, Z., Karyani, AK., Kefale, AT., Keiyoro, PN., Kemp, GR., Kengne, AP., Keren, A., Kesavachandran, CN., Khader, YS., Khafaei, B., Khafaie, MA., Khajavi, A., Khalid, N., Khalil, IA., Khan, G., Khan, MS., Khan, MA., Khang, Y-H., Khater, MM., Khazaei, M., Khazaie, H., Khoja, AT., Khosravi, A., Khosravi, MH., Kiadaliri, AA., Kiirithio, DN., Kim, C-I., Kim, D., Kim, Y-E., Kim, YJ., Kimokoti, RW., Kinfu, Y., Kisa, A., Kissimova-Skarbek, K., Kivimäki, M., Knibbs, LD., Knudsen, AKS., Kochhar, S., Kokubo, Y., Kolola, T., Kopec, JA., Kosen, S., Koul, PA., Koyanagi, A., Kravchenko, MA., Krishan, K., Krohn, KJ., Kromhout, H., Kuate Defo, B., Kucuk Bicer, B., Kumar, GA., Kumar, M., Kuzin, I., Kyu, HH., Lachat, C., Lad, DP., Lad, SD., Lafranconi, A., Lalloo, R., Lallukka, T., Lami, FH., Lang, JJ., Lansingh, VC., Larson, SL., Latifi, A., Lazarus, JV., Lee, PH., Leigh, J., Leili, M., Leshargie, CT., Leung, J., Levi, M., Lewycka, S., Li, S., Li, Y., Liang, J., Liang, X., Liao, Y., Liben, ML., Lim, L-L., Linn, S., Liu, S., Lodha, R., Logroscino, G., Lopez, AD., Lorkowski, S., Lotufo, PA., Lozano, R., Lucas, TCD., Lunevicius, R., Ma, S., Macarayan, ERK., Machado, ÍE., Madotto, F., Mai, HT., Majdan, M., Majdzadeh, R., Majeed, A., Malekzadeh, R., Malta, DC., Mamun, AA., Manda, A-L., Manguerra, H., Mansournia, MA., Mantovani, LG., Maravilla, JC., Marcenes, W., Marks, A., Martin, RV., Martins, SCO., Martins-Melo, FR., März, W., Marzan, MB., Massenburg, BB., Mathur, MR., Mathur, P., Matsushita, K., Maulik, PK., Mazidi, M., McAlinden, C., McGrath, JJ., McKee, M., Mehrotra, R., Mehta, KM., Mehta, V., Meier, T., Mekonnen, FA., Melaku, YA., Melese, A., Melku, M., Memiah, PTN., Memish, ZA., Mendoza, W., Mengistu, DT., Mensah, GA., Mensink, GBM., Mereta, ST., Meretoja, A., Meretoja, TJ., Mestrovic, T., Mezgebe, HB., Miazgowski, B., Miazgowski, T., Millear, AI., Miller, TR., Miller-Petrie, MK., Mini, GK., Mirarefin, M., Mirica, A., Mirrakhimov, EM., Misganaw, AT., Mitiku, H., Moazen, B., Mohajer, B., Mohammad, KA., Mohammadi, M., Mohammadifard, N., Mohammadnia-Afrouzi, M., Mohammed, S., Mohebi, F., Mokdad, AH., Molokhia, M., Momeniha, F., Monasta, L., Moodley, Y., Moradi, G., Moradi-Lakeh, M., Moradinazar, M., Moraga, P., Morawska, L., Morgado-Da-Costa, J., Morrison, SD., Moschos, MM., Mouodi, S., Mousavi, SM., Mozaffarian, D., Mruts, KB., Muche, AA., Muchie, KF., Mueller, UO., Muhammed, OS., Mukhopadhyay, S., Muller, K., Musa, KI., Mustafa, G., Nabhan, AF., Naghavi, M., Naheed, A., Nahvijou, A., Naik, G., Naik, N., Najafi, F., Nangia, V., Nansseu, JR., Nascimento, BR., Neal, B., Neamati, N., Negoi, I., Negoi, RI., Neupane, S., Newton, CRJ., Ngunjiri, JW., Nguyen, AQ., Nguyen, G., Nguyen, HT., Nguyen, HLT., Nguyen, HT., Nguyen, M., Nguyen, NB., Nichols, E., Nie, J., Ningrum, DNA., Nirayo, YL., Nishi, N., Nixon, MR., Nojomi, M., Nomura, S., Norheim, OF., Noroozi, M., Norrving, B., Noubiap, JJ., Nouri, HR., Nourollahpour Shiadeh, M., Nowroozi, MR., Nsoesie, EO., Nyasulu, PS., Obermeyer, CM., Odell, CM., Ofori-Asenso, R., Ogbo, FA., Oh, I-H., Oladimeji, O., Olagunju, AT., Olagunju, TO., Olivares, PR., Olsen, HE., Olusanya, BO., Olusanya, JO., Ong, KL., Ong, SK., Oren, E., Orpana, HM., Ortiz, A., Ota, E., Otstavnov, SS., Øverland, S., Owolabi, MO., P A, M., Pacella, R., Pakhare, AP., Pakpour, AH., Pana, A., Panda-Jonas, S., Park, E-K., Parry, CDH., Parsian, H., Patel, S., Pati, S., Patil, ST., Patle, A., Patton, GC., Paudel, D., Paulson, KR., Paz Ballesteros, WC., Pearce, N., Pereira, A., Pereira, DM., Perico, N., Pesudovs, K., Petzold, M., Pham, HQ., Phillips, MR., Pillay, JD., Piradov, MA., Pirsaheb, M., Pischon, T., Pishgar, F., Plana-Ripoll, O., Plass, D., Polinder, S., Polkinghorne, KR., Postma, MJ., Poulton, R., Pourshams, A., Poustchi, H., Prabhakaran, D., Prakash, S., Prasad, N., Purcell, CA., Purwar, MB., Qorbani, M., Radfar, A., Rafay, A., Rafiei, A., Rahim, F., Rahimi, Z., Rahimi-Movaghar, A., Rahimi-Movaghar, V., Rahman, M., Rahman, MHU., Rahman, MA., Rai, RK., Rajati, F., Rajsic, S., Raju, SB., Ram, U., Ranabhat, CL., Ranjan, P., Rath, GK., Rawaf, DL., Rawaf, S., Reddy, KS., Rehm, CD., Rehm, J., Reiner, RC., Reitsma, MB., Remuzzi, G., Renzaho, AMN., Resnikoff, S., Reynales-Shigematsu, LM., Rezaei, S., Ribeiro, ALP., Rivera, JA., Roba, KT., Rodríguez-Ramírez, S., Roever, L., Román, Y., Ronfani, L., Roshandel, G., Rostami, A., Roth, GA., Rothenbacher, D., Roy, A., Rubagotti, E., Rushton, L., Sabanayagam, C., Sachdev, PS., Saddik, B., Sadeghi, E., Saeedi Moghaddam, S., Safari, H., Safari, Y., Safari-Faramani, R., Safdarian, M., Safi, S., Safiri, S., Sagar, R., Sahebkar, A., Sahraian, MA., Sajadi, HS., Salam, N., Salamati, P., Saleem, Z., Salimi, Y., Salimzadeh, H., Salomon, JA., Salvi, DD., Salz, I., Samy, AM., Sanabria, J., Sanchez-Niño, MD., Sánchez-Pimienta, TG., Sanders, T., Sang, Y., Santomauro, DF., Santos, IS., Santos, JV., Santric Milicevic, MM., Sao Jose, BP., Sardana, M., Sarker, AR., Sarmiento-Suárez, R., Sarrafzadegan, N., Sartorius, B., Sarvi, S., Sathian, B., Satpathy, M., Sawant, AR., Sawhney, M., Saylan, M., Sayyah, M., Schaeffner, E., Schmidt, MI., Schneider, IJC., Schöttker, B., Schutte, AE., Schwebel, DC., Schwendicke, F., Scott, JG., Seedat, S., Sekerija, M., Sepanlou, SG., Serre, ML., Serván-Mori, E., Seyedmousavi, S., Shabaninejad, H., Shaddick, G., Shafieesabet, A., Shahbazi, M., Shaheen, AA., Shaikh, MA., Shamah Levy, T., Shams-Beyranvand, M., Shamsi, M., Sharafi, H., Sharafi, K., Sharif, M., Sharif-Alhoseini, M., Sharifi, H., Sharma, J., Sharma, M., Sharma, R., She, J., Sheikh, A., Shi, P., Shibuya, K., Shiferaw, MS., Shigematsu, M., Shin, M-J., Shiri, R., Shirkoohi, R., Shiue, I., Shokraneh, F., Shoman, H., Shrime, MG., Shupler, MS., Si, S., Siabani, S., Sibai, AM., Siddiqi, TJ., Sigfusdottir, ID., Sigurvinsdottir, R., Silva, DAS., Silva, JP., Silveira, DGA., Singh, JA., Singh, NP., Singh, V., Sinha, DN., Skiadaresi, E., Skirbekk, V., Smith, DL., Smith, M., Sobaih, BH., Sobhani, S., Somayaji, R., Soofi, M., Sorensen, RJD., Soriano, JB., Soyiri, IN., Spinelli, A., Sposato, LA., Sreeramareddy, CT., Srinivasan, V., Starodubov, VI., Steckling, N., Stein, DJ., Stein, MB., Stevanovic, G., Stockfelt, L., Stokes, MA., Sturua, L., Subart, ML., Sudaryanto, A., Sufiyan, MB., Sulo, G., Sunguya, BF., Sur, PJ., Sykes, BL., Szoeke, CEI., Tabarés-Seisdedos, R., Tabuchi, T., Tadakamadla, SK., Takahashi, K., Tandon, N., Tassew, SG., Tavakkoli, M., Taveira, N., Tehrani-Banihashemi, A., Tekalign, TG., Tekelemedhin, SW., Tekle, MG., Temesgen, H., Temsah, M-H., Temsah, O., Terkawi, AS., Tessema, B., Teweldemedhin, M., Thankappan, KR., Theis, A., Thirunavukkarasu, S., Thomas, HJ., Thomas, ML., Thomas, N., Thurston, GD., Tilahun, B., Tillmann, T., To, QG., Tobollik, M., Tonelli, M., Topor-Madry, R., Torre, AE., Tortajada-Girbés, M., Touvier, M., Tovani-Palone, MR., Towbin, JA., Tran, BX., Tran, KB., Truelsen, TC., Truong, NT., Tsadik, AG., Tudor Car, L., Tuzcu, EM., Tymeson, HD., Tyrovolas, S., Ukwaja, KN., Ullah, I., Updike, RL., Usman, MS., Uthman, OA., Vaduganathan, M., Vaezi, A., Valdez, PR., Van Donkelaar, A., Varavikova, E., Varughese, S., Vasankari, TJ., Venkateswaran, V., Venketasubramanian, N., Villafaina, S., Violante, FS., Vladimirov, SK., Vlassov, V., Vollset, SE., Vos, T., Vosoughi, K., Vu, GT., Vujcic, IS., Wagnew, FS., Waheed, Y., Waller, SG., Walson, JL., Wang, Y., Wang, Y., Wang, Y-P., Weiderpass, E., Weintraub, RG., Weldegebreal, F., Werdecker, A., Werkneh, AA., West, JJ., Westerman, R., Whiteford, HA., Widecka, J., Wijeratne, T., Winkler, AS., Wiyeh, AB., Wiysonge, CS., Wolfe, CDA., Wong, TY., Wu, S., Xavier, D., Xu, G., Yadgir, S., Yadollahpour, A., Yahyazadeh Jabbari, SH., Yamada, T., Yan, LL., Yano, Y., Yaseri, M., Yasin, YJ., Yeshaneh, A., Yimer, EM., Yip, P., Yisma, E., Yonemoto, N., Yoon, S-J., Yotebieng, M., Younis, MZ., Yousefifard, M., Yu, C., Zaidi, Z., Zaman, SB., Zamani, M., Zavala-Arciniega, L., Zhang, AL., Zhang, H., Zhang, K., Zhou, M., Zimsen, SRM., Zodpey, S. and Murray, CJL., (2018). Global, regional, and national comparative risk assessment of 84 behavioural, environmental and occupational, and metabolic risks or clusters of risks for 195 countries and territories, 1990–2017: a systematic analysis for the Global Burden of Disease Study 2017. The Lancet. 392 (10159), 1923-1994
Lozano, R., Fullman, N., Abate, D., Abay, SM., Abbafati, C., Abbasi, N., Abbastabar, H., Abd-Allah, F., Abdela, J., Abdelalim, A., Abdel-Rahman, O., Abdi, A., Abdollahpour, I., Abdulkader, RS., Abebe, ND., Abebe, Z., Abejie, AN., Abera, SF., Abil, OZ., Aboyans, V., Abraha, HN., Abrham, AR., Abu-Raddad, LJ., Abu-Rmeileh, NM., Abyu, GY., Accrombessi, MMK., Acharya, D., Acharya, P., Adamu, AA., Adebayo, OM., Adedeji, IA., Adedoyin, RA., Adekanmbi, V., Adetokunboh, OO., Adhena, BM., Adhikari, TB., Adib, MG., Adou, AK., Adsuar, JC., Afarideh, M., Afshari, M., Afshin, A., Agarwal, G., Aghayan, SA., Agius, D., Agrawal, A., Agrawal, S., Ahmadi, A., Ahmadi, M., Ahmadieh, H., Ahmed, MB., Ahmed, S., Akalu, TY., Akanda, AS., Akbari, ME., Akibu, M., Akinyemi, RO., Akinyemiju, T., Akseer, N., Alahdab, F., Al-Aly, Z., Alam, K., Alam, T., Albujeer, A., Alebel, A., Alene, KA., Al-Eyadhy, A., Alhabib, S., Ali, R., Alijanzadeh, M., Alizadeh-Navaei, R., Aljunid, SM., Alkerwi, A., Alla, F., Allebeck, P., Allen, CA., Almasi, A., Al-Maskari, F., Al-Mekhlafi, HM., Alonso, J., Al-Raddadi, RM., Alsharif, U., Altirkawi, K., Alvis-Guzman, N., Amare, AT., Amenu, K., Amini, E., Ammar, W., Anber, NH., Anderson, JA., Andrei, CL., Androudi, S., Animut, MD., Anjomshoa, M., Ansari, H., Ansariadi, A., Ansha, MG., Antonio, CAT., Anwari, P., Appiah, LT., Aremu, O., Areri, HA., Ärnlöv, J., Arora, M., Aryal, KK., Asayesh, H., Asfaw, ET., Asgedom, SW., Asghar, RJ., Assadi, R., Ataro, Z., Atique, S., Atre, SR., Atteraya, MS., Ausloos, M., Avila-Burgos, L., Avokpaho, EFGA., Awasthi, A., Ayala Quintanilla, BP., Ayele, HT., Ayele, Y., Ayer, R., Azarpazhooh, MR., Azzopardi, PS., Azzopardi-Muscat, N., Babalola, TK., Babazadeh, A., Badali, H., Badawi, A., Balakrishnan, K., Bali, AG., Banach, M., Banerjee, A., Banoub, JAM., Banstola, A., Barac, A., Barboza, MA., Barker-Collo, SL., Bärnighausen, TW., Barrero, LH., Barthelemy, CM., Bassat, Q., Basu, A., Basu, S., Battista, RJ., Baune, BT., Baynes, HW., Bazargan-Hejazi, S., Bedi, N., Beghi, E., Behzadifar, M., Behzadifar, M., Béjot, Y., Bekele, BB., Belachew, AB., Belay, AG., Belay, SA., Belay, YA., Bell, ML., Bello, AK., Bennett, DA., Bensenor, IM., Benzian, H., Berhane, A., Berhe, AK., Berman, AE., Bernabe, E., Bernstein, RS., Bertolacci, GJ., Beuran, M., Beyranvand, T., Bhala, N., Bhalla, A., Bhansali, A., Bhattarai, S., Bhaumik, S., Bhutta, ZA., Biadgo, B., Biehl, MH., Bijani, A., Bikbov, B., Bililign, N., Bin Sayeed, MS., Birlik, SM., Birungi, C., Bisanzio, D., Biswas, T., Bitew, H., Bizuneh, H., Bjertness, E., Bobasa, EM., Boufous, S., Bourne, R., Bozorgmehr, K., Bragazzi, NL., Brainin, M., Brant, LC., Brauer, M., Brazinova, A., Breitborde, NJK., Briant, PS., Britton, G., Brugha, T., Bukhman, G., Busse, R., Butt, ZA., Cahuana-Hurtado, L., Callender, CSKH., Campos-Nonato, IR., Campuzano Rincon, JC., Cano, J., Car, J., Car, M., Cárdenas, R., Carrero, JJ., Carter, A., Carvalho, F., Castañeda-Orjuela, CA., Castillo Rivas, J., Castro, F., Causey, K., Çavlin, A., Cercy, KM., Cerin, E., Chaiah, Y., Chalek, J., Chang, H-Y., Chang, J-C., Chattopadhyay, A., Chattu, VK., Chaturvedi, P., Chiang, PP-C., Chin, KL., Chisumpa, VH., Chitheer, A., Choi, J-YJ., Chowdhury, R., Christensen, H., Christopher, DJ., Chung, S-C., Cicuttini, FM., Ciobanu, LG., Cirillo, M., Claro, RM., Claßen, TKD., Cohen, AJ., Collado-Mateo, D., Cooper, C., Cooper, LT., Cornaby, L., Cortinovis, M., Costa, M., Cousin, E., Cromwell, EA., Crowe, CS., Cunningham, M., Daba, AK., Dadi, AF., Dandona, L., Dandona, R., Dang, AK., Dargan, PI., Daryani, A., Das, SK., Das Gupta, R., das Neves, J., Dasa, TT., Dash, AP., Davis, AC., Davitoiu, DV., Davletov, K., Dayama, A., de Courten, B., De Leo, D., De Neve, J-W., De Steur, H., Degefa, MG., Degenhardt, L., Degfie, TT., Deiparine, S., Dellavalle, RP., Demoz, GT., Demtsu, B., Denova-Gutiérrez, E., Deribe, K., Dervenis, N., Dessie, GA., Dey, S., Dharmaratne, SD., Dhimal, M., Dicker, D., Dinberu, MT., Ding, EL., Djalalinia, S., Do, HP., Dokova, K., Doku, DT., Douwes-Schultz, D., Driscoll, TR., Duan, L., Dubey, M., Dubljanin, E., Duken, EE., Duncan, BB., Duraes, AR., Ebrahimpour, S., Edvardsson, D., El Bcheraoui, C., Eldrenkamp, E., El-Khatib, Z., Elyazar, IRF., Enayati, A., Endries, AY., Eshrati, B., Eskandarieh, S., Esteghamati, A., Esteghamati, S., Estep, K., Fakhar, M., Fakhim, H., Fanzo, J., Faramarzi, M., Fareed, M., Farhadi, F., Farid, TA., Farinha, CSES., Farioli, A., Faro, A., Farvid, MS., Farzadfar, F., Farzaei, MH., Farzam, H., Fazaeli, AA., Fazeli, MS., Feigin, VL., Feigl, AB., Fekadu, W., Feldman, R., Fentahun, N., Fereshtehnejad, S-M., Fernandes, E., Fernandes, JC., Feyissa, GT., Fijabi, DO., Filip, I., Finegold, S., Finger, JD., Fischer, F., Fitzmaurice, C., Flor, LS., Foigt, NA., Foreman, KJ., Frank, TD., Franklin, RC., Fukumoto, T., Fukutaki, K., Fuller, JE., Fürst, T., Furtado, JM., Gakidou, E., Gallus, S., Gankpe, FG., Gansevoort, RT., Garcia, AC., Garcia-Basteiro, AL., Garcia-Gordillo, MA., Gardner, WM., Gebre, AK., Gebre, T., Gebregergs, GB., Gebrehiwot, TT., Gebremedhin, AT., Gebremichael, B., Gebremichael, TG., Gelano, TF., Geleijnse, JM., Geramo, YCD., Getachew, S., Gething, PW., Gezae, KE., Ghadami, MR., Ghadimi, R., Ghadiri, K., Ghasemi-Kasman, M., Ghiasvand, H., Ghimire, M., Ghoshal, AG., Giampaoli, S., Gill, PS., Gill, TK., Giussani, G., Gnedovskaya, EV., Goldberg, EM., Goli, S., Gona, PN., Goodridge, A., Gopalani, SV., Gorman, TM., Goto, A., Goulart, AC., Goulart, BNG., Grada, A., Griswold, MG., Grosso, G., Gugnani, HCC., Guillemin, F., Guimaraes, ALS., Guo, Y., Gupta, PC., Gupta, R., Gupta, R., Gupta, T., Ha, GH., Haagsma, JA., Hachinski, V., Hafezi-Nejad, N., Haghparast Bidgoli, H., Hagos, TB., Haile, MT., Hailegiyorgis, TT., Hailu, GB., Haj-Mirzaian, A., Haj-Mirzaian, A., Hamadeh, RR., Hamidi, S., Hankey, GJ., Harb, HL., Harikrishnan, S., Haririan, H., Haro, JM., Hasan, M., Hassankhani, H., Hassen, HY., Havmoeller, R., Hawley, CN., Hay, SI., He, Y., Hedayatizadeh-Omran, A., Hegazy, MI., Heibati, B., Heidari, B., Heidari, M., Hendrie, D., Henok, A., Heredia-Pi, I., Herteliu, C., Heydarpour, B., Heydarpour, F., Heydarpour, S., Hibstu, DT., Híjar, M., Hoek, HW., Hoffman, DJ., Hole, MK., Homaie Rad, E., Hoogar, P., Horita, N., Hosgood, HD., Hosseini, SM., Hosseinzadeh, M., Hostiuc, M., Hostiuc, S., Hotez, PJ., Hoy, DG., Hsairi, M., Hsiao, T., Hu, G., Huang, JJ., Hughes, C., Huynh, CK., Igumbor, EU., Ikeda, CT., Ilesanmi, OS., Iqbal, U., Irvani, SSN., Irvine, CMS., Islam, SMS., Islami, F., Ivers, RQ., Izadi, N., Jacobsen, KH., Jahangiry, L., Jahanmehr, N., Jain, SK., Jakovljevic, M., Jalu, MT., Jamal, AA., James, SL., Jassal, SK., Javanbakht, M., Jayatilleke, AU., Jeemon, P., Jha, RP., Jha, V., Ji, JS., Johnson, CO., Johnson, SC., Jonas, JB., Jonnagaddala, J., Jorjoran Shushtari, Z., Joshi, A., Jozwiak, JJ., Jungari, SB., Jürisson, M., K, M., Kabir, Z., Kadel, R., Kahsay, A., Kahssay, M., Kalani, R., Kapil, U., Karami, M., Karami Matin, B., Karanikolos, M., Karimi, N., Karimi, SM., Karimi-Sari, H., Kasaeian, A., Kassa, DH., Kassa, GM., Kassa, TD., Kassa, ZY., Kassebaum, NJ., Katikireddi, SV., Kaul, A., Kawakami, N., Kazemi, Z., Karyani, AK., Kazi, DS., KC, P., Kebede, S., Keiyoro, PN., Kemmer, L., Kemp, GR., Kengne, AP., Keren, A., Kesavachandran, CN., Khader, YS., Khafaei, B., Khafaie, MA., Khajavi, A., Khalid, N., Khalil, IA., Khan, EA., Khan, MS., Khan, MA., Khang, Y-H., Khanna, T., Khater, MM., Khatony, A., Khazaeipour, Z., Khazaie, H., Khoja, AT., Khosravi, A., Khosravi, MH., Khubchandani, J., Kiadaliri, AA., Kiarie, HW., Kibret, GD., Kiirithio, DN., Kim, D., Kim, JY., Kim, Y-E., Kim, YJ., Kimokoti, RW., Kinfu, Y., Kinra, S., Kisa, A., Kissimova-Skarbek, K., Kissoon, N., Kivimäki, M., Kocarnik, JM., Kochhar, S., Kokubo, Y., Kolola, T., Kopec, JA., Kosek, MN., Kosen, S., Koul, PA., Koyanagi, A., Kravchenko, MA., Krishan, K., Krohn, KJ., Kuate Defo, B., Kucuk Bicer, B., Kudom, AA., Kulikoff, XR., Kumar, GA., Kumar, M., Kumar, P., Kutz, MJ., Kyu, HH., Lachat, C., Lad, DP., Lad, SD., Lafranconi, A., Lagat, AK., Lal, DK., Lalloo, R., Lam, H., Lami, FH., Lamichhane, P., Lan, Q., Lang, JJ., Lansingh, VC., Lansky, S., Larson, HJ., Larsson, AO., Laryea, DO., Lassi, ZS., Latifi, A., Lau, KM-M., Laxmaiah, A., Lazarus, JV., Leasher, JL., Lebedev, G., Ledesma, JR., Lee, JB., Lee, PH., Leever, AT., Leigh, J., Leinsalu, M., Leshargie, CT., Leung, J., Lewycka, S., Li, S., Li, X., Li, Y., Liang, J., Liang, X., Liben, ML., Lim, L-L., Limenih, MA., Linn, S., Liu, S., Liu, Y., Lodha, R., Logroscino, G., Lopez, AD., Lorkowski, S., Lotufo, PA., Lucchesi, LR., Lyons, RA., Macarayan, ERK., Mackay, MT., Maddison, ER., Madotto, F., Maghavani, DP., Magis-Rodriguez, C., Mahotra, NB., Majdan, M., Majdzadeh, R., Majeed, A., Malekzadeh, R., Malta, DC., Mamun, AA., Manda, A-L., Mandarano-Filho, LG., Mangalam, S., Manguerra, H., Mansournia, MA., Mapoma, CC., Maravilla, JC., Marcenes, W., Marks, A., Martin, RV., Martins, SCO., Martins-Melo, FR., Martopullo, I., Mashamba-Thompson, TP., Massenburg, BB., Mathur, MR., Maulik, PK., Mazidi, M., McAlinden, C., McGrath, JJ., McKee, M., McMahon, BJ., Mehata, S., Mehndiratta, MM., Mehrotra, R., Mehta, KM., Mehta, V., Mejia-Rodriguez, F., Mekonen, T., Mekonnen, TCC., Meles, HG., Melese, A., Melku, M., Memiah, PTN., Memish, ZA., Mendoza, W., Mengistu, DT., Mengistu, G., Mensah, GA., Mensink, GBM., Mereta, ST., Meretoja, A., Meretoja, TJ., Mestrovic, T., Mezgebe, HB., Miazgowski, B., Miazgowski, T., Millear, AI., Miller, TR., Miller-Petrie, MK., Milne, GJ., Mini, GK., Minnig, SP., Mirabi, P., Mirarefin, M., Mirrakhimov, EM., Misganaw, AT., Mitchell, PB., Moazen, B., Moghadamnia, AA., Mohajer, B., Mohammad, KA., Mohammadi, M., Mohammadifard, N., Mohammadnia-Afrouzi, M., Mohammed, MA., Mohammed, S., Mohan, MBV., Mohan, V., Mohebi, F., Moitra, M., Mokdad, AH., Molokhia, M., Monasta, L., Montañez, JC., Moosazadeh, M., Moradi, G., Moradi, M., Moradi-Lakeh, M., Moradinazar, M., Moraga, P., Morawska, L., Morgado-da-Costa, J., Morisaki, N., Morrison, SD., Mosapour, A., Moschos, MM., Mountjoy-Venning, WC., Mouodi, S., Mousavi, SM., Muche, AA., Muchie, KF., Mueller, UO., Muhammed, OSS., Mukhopadhyay, S., Mullany, EC., Muller, K., Mumford, JE., Murhekar, M., Murthy, GVS., Murthy, S., Musa, J., Musa, KI., Mustafa, G., Muthupandian, S., Nabhan, AF., Nachega, JB., Nagarajan, AJ., Nagel, G., Naghavi, M., Naheed, A., Nahvijou, A., Naidoo, K., Naik, G., Naik, N., Najafi, F., Naldi, L., Nam, HS., Nangia, V., Nansseu, JR., Nascimento, BR., Nawaz, H., Neamati, N., Negoi, I., Negoi, RI., Neupane, S., Newton, CRJ., Ngalesoni, FN., Ngunjiri, JW., Nguyen, A., Nguyen, G., Nguyen, H., Nguyen, HLT., Nguyen, HT., Nguyen, M., Nichols, E., Nigatu, SG., Ningrum, DNA., Nirayo, YL., Nisar, MI., Nixon, MR., Nolutshungu, N., Nomura, M., Norheim, OF., Noroozi, M., Norrving, B., Noubiap, JJ., Nouri, HR., Nourollahpour Shiadeh, M., Nowroozi, MR., Nyasulu, PS., Obermeyer, CM., Ofori-Asenso, R., Ogah, OS., Ogbo, FA., Oh, I-H., Okoro, A., Oladimeji, KE., Oladimeji, O., Olagunju, AT., Olagunju, TO., Olivares, PR., Olsen, HE., Olusanya, BO., Olusanya, JO., Ong, KL., Ong, SK., Oommen, AM., Opio, JN., Oren, E., Oros, A., Ortega-Altamirano, DDV., Ortiz, A., Ortiz, JR., Ortiz-Panozo, E., Ota, E., Otstavnov, SS., Owolabi, MO., P A, M., Pakhale, S., Pakhare, AP., Pan, W-H., Pana, A., Panda, BK., Panda-Jonas, S., Pandian, JD., Papantoniou, N., Park, E-K., Parry, CDH., Parsian, H., Patel, S., Pati, S., Patle, A., Patton, GC., Paturi, VR., Paudel, D., Paulson, KR., Pearce, N., Peprah, EK., Pereira, DM., Perico, N., Pervaiz, A., Pesudovs, K., Petri, WA., Petzold, M., Phillips, MR., Pigott, DM., Pillay, JD., Pirsaheb, M., Pletcher, M., Pond, CD., Postma, MJ., Pourshams, A., Poustchi, H., Prabhakaran, D., Prakash, S., Prasad, N., Purcell, CA., Pyakurel, M., Qorbani, M., Quansah, R., Radfar, A., Rafay, A., Rafiei, A., Rahim, F., Rahimi, K., Rahimi-Movaghar, A., Rahimi-Movaghar, V., Rahman, M., Rahman, MS., Rahman, MHU., Rahman, MA., Rahman, SU., Rai, RK., Rajati, F., Rajsic, S., Ram, U., Rana, SM., Ranabhat, CL., Ranjan, P., Rasella, D., Rawaf, DL., Rawaf, S., Razo-García, C., Reddy, KS., Reiner, RC., Reis, C., Reitsma, MB., Remuzzi, G., Renzaho, AMN., Resnikoff, S., Reynales-Shigematsu, LM., Rezaei, S., Rezaeian, S., Rezai, MS., Riahi, SM., Ribeiro, ALP., Rios-Blancas, MJ., Roba, KT., Roberts, NLS., Roever, L., Ronfani, L., Roshandel, G., Rostami, A., Roth, GA., Roy, A., Rubagotti, E., Ruhago, GM., Sabde, YD., Sachdev, PS., Saddik, B., Sadeghi, E., Safari, H., Safari, Y., Safari-Faramani, R., Safdarian, M., Safi, S., Safiri, S., Sagar, R., Sahebkar, A., Sahraian, MA., Sajadi, HS., Salam, N., Salama, JS., Salamati, P., Saldanha, RDF., Saleem, Z., Salimi, Y., Salimzadeh, H., Salomon, JA., Salvi, SS., Salz, I., Sambala, EZ., Samy, AM., Sanabria, J., Sanchez-Niño, MD., Santos, IS., Santric Milicevic, MM., Sao Jose, BP., Sardana, M., Sarker, AR., Sarrafzadegan, N., Sartorius, B., Sarvi, S., Sathian, B., Satpathy, M., Savic, M., Sawant, AR., Sawhney, M., Saxena, S., Saylan, M., Sayyah, M., Schaeffner, E., Schmidt, MI., Schneider, IJC., Schöttker, B., Schutte, AE., Schwebel, DC., Schwendicke, F., Seedat, S., Sekerija, M., Sepanlou, SG., Serván-Mori, E., Seyedmousavi, S., Shabaninejad, H., Shackelford, KA., Shafieesabet, A., Shaheen, AA., Shaikh, MA., Shams-Beyranvand, M., Shamsi, MB., Shamsizadeh, M., Sharafi, H., Sharafi, K., Sharif, M., Sharif-Alhoseini, M., Sharma, J., Sharma, R., Sharma, SK., She, J., Sheikh, A., Shey, MS., Shi, P., Shibuya, K., Shields, C., Shifa, GT., Shiferaw, MS., Shigematsu, M., Shiri, R., Shirkoohi, R., Shirude, S., Shishani, K., Shiue, I., Shokraneh, F., Shoman, H., Shrime, MG., Shukla, SR., Si, S., Siabani, S., Sibai, AM., Siddiqi, TJ., Sigfusdottir, ID., Silpakit, N., Silva, DAS., Silva, JP., Silva, NTD., Silveira, DGA., Singh, JA., Singh, NP., Singh, OP., Singh, PK., Singh, V., Sinha, DN., Skiadaresi, E., Sliwa, K., Smith, AE., Smith, M., Soares Filho, AM., Sobaih, BH., Sobhani, S., Soljak, M., Soofi, M., Soosaraei, M., Sorensen, RJD., Soriano, JB., Soshnikov, S., Soyiri, IN., Spinelli, A., Sposato, LA., Sreeramareddy, CT., Srinivasan, RG., Srinivasan, V., Stanaway, JD., Starodubov, VI., Stathopoulou, V., Steckling, N., Stein, DJ., Stewart, LG., Stockfelt, L., Stokes, MA., Straif, K., Sudaryanto, A., Sufiyan, MB., Sunguya, BF., Sur, PJ., Sutradhar, I., Sykes, BL., Sylaja, PN., Sylte, DO., Szoeke, CEI., Tabarés-Seisdedos, R., Tabuchi, T., Tadakamadla, SK., Tamirat, KS., Tandon, N., Tanser, FC., Tassew, AA., Tassew, SG., Tavakkoli, M., Taveira, N., Tawye, NY., Tehrani-Banihashemi, A., Tekalign, TG., Tekle, MG., Temesgen, H., Temsah, M-H., Temsah, O., Terkawi, AS., Teshale, MY., Teshome, DF., Tessema, B., Teweldemedhin, M., Thakur, JS., Thankappan, KR., Theis, A., Thirunavukkarasu, S., Thomas, LA., Thomas, N., Thomson, AJ., Thrift, AG., Tilahun, B., To, QG., Tobe-Gai, R., Tonelli, M., Topor-Madry, R., Torre, AE., Tortajada-Girbés, M., Tovani-Palone, MR., Towbin, JA., Tran, BX., Tran, KB., Tran, TT., Tripathy, SP., Troeger, CE., Truelsen, TC., Tsadik, AG., Tudor Car, L., Tuzcu, EM., Tymeson, HD., Ukwaja, KN., Ullah, I., Updike, RL., Usman, MS., Uthman, OA., Vaduganathan, M., Vaezi, A., Vaidya, G., Valdez, PR., van Donkelaar, A., Varavikova, E., Vasankari, TJ., Venketasubramanian, N., Vidavalur, R., Villafaina, S., Violante, FS., Vladimirov, SK., Vlassov, V., Vollmer, S., Vollset, SE., Vos, T., Vosoughi, K., Vujcic, IS., Wagner, GR., Wagnew, FS., Waheed, Y., Walson, JL., Wang, Y., Wang, Y-P., Wassie, MM., Weiderpass, E., Weintraub, RG., Weiss, J., Weldegebreal, F., Weldegwergs, KG., Werdecker, A., Werkneh, AA., West, TE., Westerman, R., Whisnant, JL., Whiteford, HA., Widecka, J., Widecka, K., Wijeratne, T., Wilner, LB., Winkler, AS., Wiyeh, AB., Wiysonge, CS., Wolde, HF., Wolfe, CDA., Wu, S., Xavier, D., Xu, G., Xu, R., Yadollahpour, A., Yahyazadeh Jabbari, SH., Yakob, B., Yamada, T., Yan, LL., Yano, Y., Yaseri, M., Yasin, YJ., Ye, P., Yearwood, JA., Yeshaneh, A., Yimer, EM., Yip, P., Yirsaw, BD., Yisma, E., Yonemoto, N., Yonga, G., Yoon, S-J., Yotebieng, M., Younis, MZ., Yousefifard, M., Yu, C., Zaman, SB., Zamani, M., Zare, Z., Zavala-Arciniega, L., Zegeye, DT., Zegeye, EA., Zeleke, AJ., Zendehdel, K., Zerfu, TA., Zhang, AL., Zhang, X., Zhou, M., Zhu, J., Zimsen, SRM., Zodpey, S., Zoeckler, L., Zucker, I., Zuhlke, LJJ., Lim, SS. and Murray, CJL., (2018). Measuring progress from 1990 to 2017 and projecting attainment to 2030 of the health-related Sustainable Development Goals for 195 countries and territories: a systematic analysis for the Global Burden of Disease Study 2017. The Lancet. 392 (10159), 2091-2138
James, SL., Abate, D., Abate, KH., Abay, SM., Abbafati, C., Abbasi, N., Abbastabar, H., Abd-Allah, F., Abdela, J., Abdelalim, A., Abdollahpour, I., Abdulkader, RS., Abebe, Z., Abera, SF., Abil, OZ., Abraha, HN., Abu-Raddad, LJ., Abu-Rmeileh, NME., Accrombessi, MMK., Acharya, D., Acharya, P., Ackerman, IN., Adamu, AA., Adebayo, OM., Adekanmbi, V., Adetokunboh, OO., Adib, MG., Adsuar, JC., Afanvi, KA., Afarideh, M., Afshin, A., Agarwal, G., Agesa, KM., Aggarwal, R., Aghayan, SA., Agrawal, S., Ahmadi, A., Ahmadi, M., Ahmadieh, H., Ahmed, MB., Aichour, AN., Aichour, I., Aichour, MTE., Akinyemiju, T., Akseer, N., Al-Aly, Z., Al-Eyadhy, A., Al-Mekhlafi, HM., Al-Raddadi, RM., Alahdab, F., Alam, K., Alam, T., Alashi, A., Alavian, SM., Alene, KA., Alijanzadeh, M., Alizadeh-Navaei, R., Aljunid, SM., Alkerwi, A., Alla, F., Allebeck, P., Alouani, MML., Altirkawi, K., Alvis-Guzman, N., Amare, AT., Aminde, LN., Ammar, W., Amoako, YA., Anber, NH., Andrei, CL., Androudi, S., Animut, MD., Anjomshoa, M., Ansha, MG., Antonio, CAT., Anwari, P., Arabloo, J., Arauz, A., Aremu, O., Ariani, F., Armoon, B., Ärnlöv, J., Arora, A., Artaman, A., Aryal, KK., Asayesh, H., Asghar, RJ., Ataro, Z., Atre, SR., Ausloos, M., Avila-Burgos, L., Avokpaho, EFGA., Awasthi, A., Ayala Quintanilla, BP., Ayer, R., Azzopardi, PS., Babazadeh, A., Badali, H., Badawi, A., Bali, AG., Ballesteros, KE., Ballew, SH., Banach, M., Banoub, JAM., Banstola, A., Barac, A., Barboza, MA., Barker-Collo, SL., Bärnighausen, TW., Barrero, LH., Baune, BT., Bazargan-Hejazi, S., Bedi, N., Beghi, E., Behzadifar, M., Behzadifar, M., Béjot, Y., Belachew, AB., Belay, YA., Bell, ML., Bello, AK., Bensenor, IM., Bernabe, E., Bernstein, RS., Beuran, M., Beyranvand, T., Bhala, N., Bhattarai, S., Bhaumik, S., Bhutta, ZA., Biadgo, B., Bijani, A., Bikbov, B., Bilano, V., Bililign, N., Bin Sayeed, MS., Bisanzio, D., Blacker, BF., Blyth, FM., Bou-Orm, IR., Boufous, S., Bourne, R., Brady, OJ., Brainin, M., Brant, LC., Brazinova, A., Breitborde, NJK., Brenner, H., Briant, PS., Briggs, AM., Briko, AN., Britton, G., Brugha, T., Buchbinder, R., Busse, R., Butt, ZA., Cahuana-Hurtado, L., Cano, J., Cárdenas, R., Carrero, JJ., Carter, A., Carvalho, F., Castañeda-Orjuela, CA., Castillo Rivas, J., Castro, F., Catalá-López, F., Cercy, KM., Cerin, E., Chaiah, Y., Chang, AR., Chang, H-Y., Chang, J-C., Charlson, FJ., Chattopadhyay, A., Chattu, VK., Chaturvedi, P., Chiang, PP-C., Chin, KL., Chitheer, A., Choi, J-YJ., Chowdhury, R., Christensen, H., Christopher, DJ., Cicuttini, FM., Ciobanu, LG., Cirillo, M., Claro, RM., Collado-Mateo, D., Cooper, C., Coresh, J., Cortesi, PA., Cortinovis, M., Costa, M., Cousin, E., Criqui, MH., Cromwell, EA., Cross, M., Crump, JA., Dadi, AF., Dandona, L., Dandona, R., Dargan, PI., Daryani, A., Das Gupta, R., Das Neves, J., Dasa, TT., Davey, G., Davis, AC., Davitoiu, DV., De Courten, B., De La Hoz, FP., De Leo, D., De Neve, J-W., Degefa, MG., Degenhardt, L., Deiparine, S., Dellavalle, RP., Demoz, GT., Deribe, K., Dervenis, N., Des Jarlais, DC., Dessie, GA., Dey, S., Dharmaratne, SD., Dinberu, MT., Dirac, MA., Djalalinia, S., Doan, L., Dokova, K., Doku, DT., Dorsey, ER., Doyle, KE., Driscoll, TR., Dubey, M., Dubljanin, E., Duken, EE., Duncan, BB., Duraes, AR., Ebrahimi, H., Ebrahimpour, S., Echko, MM., Edvardsson, D., Effiong, A., Ehrlich, JR., El Bcheraoui, C., El Sayed Zaki, M., El-Khatib, Z., Elkout, H., Elyazar, IRF., Enayati, A., Endries, AY., Er, B., Erskine, HE., Eshrati, B., Eskandarieh, S., Esteghamati, A., Esteghamati, S., Fakhim, H., Fallah Omrani, V., Faramarzi, M., Fareed, M., Farhadi, F., Farid, TA., Farinha, CSES., Farioli, A., Faro, A., Farvid, MS., Farzadfar, F., Feigin, VL., Fentahun, N., Fereshtehnejad, S-M., Fernandes, E., Fernandes, JC., Ferrari, AJ., Feyissa, GT., Filip, I., Fischer, F., Fitzmaurice, C., Foigt, NA., Foreman, KJ., Fox, J., Frank, TD., Fukumoto, T., Fullman, N., Fürst, T., Furtado, JM., Futran, ND., Gall, S., Ganji, M., Gankpe, FG., Garcia-Basteiro, AL., Gardner, WM., Gebre, AK., Gebremedhin, AT., Gebremichael, TG., Gelano, TF., Geleijnse, JM., Genova-Maleras, R., Geramo, YCD., Gething, PW., Gezae, KE., Ghadiri, K., Ghasemi Falavarjani, K., Ghasemi-Kasman, M., Ghimire, M., Ghosh, R., Ghoshal, AG., Giampaoli, S., Gill, PS., Gill, TK., Ginawi, IA., Giussani, G., Gnedovskaya, EV., Goldberg, EM., Goli, S., Gómez-Dantés, H., Gona, PN., Gopalani, SV., Gorman, TM., Goulart, AC., Goulart, BNG., Grada, A., Grams, ME., Grosso, G., Gugnani, HC., Guo, Y., Gupta, PC., Gupta, R., Gupta, R., Gupta, T., Gyawali, B., Haagsma, JA., Hachinski, V., Hafezi-Nejad, N., Haghparast Bidgoli, H., Hagos, TB., Hailu, GB., Haj-Mirzaian, A., Haj-Mirzaian, A., Hamadeh, RR., Hamidi, S., Handal, AJ., Hankey, GJ., Hao, Y., Harb, HL., Harikrishnan, S., Haro, JM., Hasan, M., Hassankhani, H., Hassen, HY., Havmoeller, R., Hawley, CN., Hay, RJ., Hay, SI., Hedayatizadeh-Omran, A., Heibati, B., Hendrie, D., Henok, A., Herteliu, C., Heydarpour, S., Hibstu, DT., Hoang, HT., Hoek, HW., Hoffman, HJ., Hole, MK., Homaie Rad, E., Hoogar, P., Hosgood, HD., Hosseini, SM., Hosseinzadeh, M., Hostiuc, M., Hostiuc, S., Hotez, PJ., Hoy, DG., Hsairi, M., Htet, AS., Hu, G., Huang, JJ., Huynh, CK., Iburg, KM., Ikeda, CT., Ileanu, B., Ilesanmi, OS., Iqbal, U., Irvani, SSN., Irvine, CMS., Islam, SMS., Islami, F., Jacobsen, KH., Jahangiry, L., Jahanmehr, N., Jain, SK., Jakovljevic, M., Javanbakht, M., Jayatilleke, AU., Jeemon, P., Jha, RP., Jha, V., Ji, JS., Johnson, CO., Jonas, JB., Jozwiak, JJ., Jungari, SB., Jürisson, M., Kabir, Z., Kadel, R., Kahsay, A., Kalani, R., Kanchan, T., Karami, M., Karami Matin, B., Karch, A., Karema, C., Karimi, N., Karimi, SM., Kasaeian, A., Kassa, DH., Kassa, GM., Kassa, TD., Kassebaum, NJ., Katikireddi, SV., Kawakami, N., Karyani, AK., Keighobadi, MM., Keiyoro, PN., Kemmer, L., Kemp, GR., Kengne, AP., Keren, A., Khader, YS., Khafaei, B., Khafaie, MA., Khajavi, A., Khalil, IA., Khan, EA., Khan, MS., Khan, MA., Khang, Y-H., Khazaei, M., Khoja, AT., Khosravi, A., Khosravi, MH., Kiadaliri, AA., Kiirithio, DN., Kim, C-I., Kim, D., Kim, P., Kim, Y-E., Kim, YJ., Kimokoti, RW., Kinfu, Y., Kisa, A., Kissimova-Skarbek, K., Kivimäki, M., Knudsen, AKS., Kocarnik, JM., Kochhar, S., Kokubo, Y., Kolola, T., Kopec, JA., Kosen, S., Kotsakis, GA., Koul, PA., Koyanagi, A., Kravchenko, MA., Krishan, K., Krohn, KJ., Kuate Defo, B., Kucuk Bicer, B., Kumar, GA., Kumar, M., Kyu, HH., Lad, DP., Lad, SD., Lafranconi, A., Lalloo, R., Lallukka, T., Lami, FH., Lansingh, VC., Latifi, A., Lau, KM-M., Lazarus, JV., Leasher, JL., Ledesma, JR., Lee, PH., Leigh, J., Leung, J., Levi, M., Lewycka, S., Li, S., Li, Y., Liao, Y., Liben, ML., Lim, L-L., Lim, SS., Liu, S., Lodha, R., Looker, KJ., Lopez, AD., Lorkowski, S., Lotufo, PA., Low, N., Lozano, R., Lucas, TCD., Lucchesi, LR., Lunevicius, R., Lyons, RA., Ma, S., Macarayan, ERK., Mackay, MT., Madotto, F., Magdy Abd El Razek, H., Magdy Abd El Razek, M., Maghavani, DP., Mahotra, NB., Mai, HT., Majdan, M., Majdzadeh, R., Majeed, A., Malekzadeh, R., Malta, DC., Mamun, AA., Manda, A-L., Manguerra, H., Manhertz, T., Mansournia, MA., Mantovani, LG., Mapoma, CC., Maravilla, JC., Marcenes, W., Marks, A., Martins-Melo, FR., Martopullo, I., März, W., Marzan, MB., Mashamba-Thompson, TP., Massenburg, BB., Mathur, MR., Matsushita, K., Maulik, PK., Mazidi, M., McAlinden, C., McGrath, JJ., McKee, M., Mehndiratta, MM., Mehrotra, R., Mehta, KM., Mehta, V., Mejia-Rodriguez, F., Mekonen, T., Melese, A., Melku, M., Meltzer, M., Memiah, PTN., Memish, ZA., Mendoza, W., Mengistu, DT., Mengistu, G., Mensah, GA., Mereta, ST., Meretoja, A., Meretoja, TJ., Mestrovic, T., Mezerji, NMG., Miazgowski, B., Miazgowski, T., Millear, AI., Miller, TR., Miltz, B., Mini, GK., Mirarefin, M., Mirrakhimov, EM., Misganaw, AT., Mitchell, PB., Mitiku, H., Moazen, B., Mohajer, B., Mohammad, KA., Mohammadifard, N., Mohammadnia-Afrouzi, M., Mohammed, MA., Mohammed, S., Mohebi, F., Moitra, M., Mokdad, AH., Molokhia, M., Monasta, L., Moodley, Y., Moosazadeh, M., Moradi, G., Moradi-Lakeh, M., Moradinazar, M., Moraga, P., Morawska, L., Moreno Velásquez, I., Morgado-Da-Costa, J., Morrison, SD., Moschos, MM., Mountjoy-Venning, WC., Mousavi, SM., Mruts, KB., Muche, AA., Muchie, KF., Mueller, UO., Muhammed, OS., Mukhopadhyay, S., Muller, K., Mumford, JE., Murhekar, M., Musa, J., Musa, KI., Mustafa, G., Nabhan, AF., Nagata, C., Naghavi, M., Naheed, A., Nahvijou, A., Naik, G., Naik, N., Najafi, F., Naldi, L., Nam, HS., Nangia, V., Nansseu, JR., Nascimento, BR., Natarajan, G., Neamati, N., Negoi, I., Negoi, RI., Neupane, S., Newton, CRJ., Ngunjiri, JW., Nguyen, AQ., Nguyen, HT., Nguyen, HLT., Nguyen, HT., Nguyen, LH., Nguyen, M., Nguyen, NB., Nguyen, SH., Nichols, E., Ningrum, DNA., Nixon, MR., Nolutshungu, N., Nomura, S., Norheim, OF., Noroozi, M., Norrving, B., Noubiap, JJ., Nouri, HR., Nourollahpour Shiadeh, M., Nowroozi, MR., Nsoesie, EO., Nyasulu, PS., Odell, CM., Ofori-Asenso, R., Ogbo, FA., Oh, I-H., Oladimeji, O., Olagunju, AT., Olagunju, TO., Olivares, PR., Olsen, HE., Olusanya, BO., Ong, KL., Ong, SK., Oren, E., Ortiz, A., Ota, E., Otstavnov, SS., Øverland, S., Owolabi, MO., P A, M., Pacella, R., Pakpour, AH., Pana, A., Panda-Jonas, S., Parisi, A., Park, E-K., Parry, CDH., Patel, S., Pati, S., Patil, ST., Patle, A., Patton, GC., Paturi, VR., Paulson, KR., Pearce, N., Pereira, DM., Perico, N., Pesudovs, K., Pham, HQ., Phillips, MR., Pigott, DM., Pillay, JD., Piradov, MA., Pirsaheb, M., Pishgar, F., Plana-Ripoll, O., Plass, D., Polinder, S., Popova, S., Postma, MJ., Pourshams, A., Poustchi, H., Prabhakaran, D., Prakash, S., Prakash, V., Purcell, CA., Purwar, MB., Qorbani, M., Quistberg, DA., Radfar, A., Rafay, A., Rafiei, A., Rahim, F., Rahimi, K., Rahimi-Movaghar, A., Rahimi-Movaghar, V., Rahman, M., Rahman, MHU., Rahman, MA., Rahman, SU., Rai, RK., Rajati, F., Ram, U., Ranjan, P., Ranta, A., Rao, PC., Rawaf, DL., Rawaf, S., Reddy, KS., Reiner, RC., Reinig, N., Reitsma, MB., Remuzzi, G., Renzaho, AMN., Resnikoff, S., Rezaei, S., Rezai, MS., Ribeiro, ALP., Roberts, NLS., Robinson, SR., Roever, L., Ronfani, L., Roshandel, G., Rostami, A., Roth, GA., Roy, A., Rubagotti, E., Sachdev, PS., Sadat, N., Saddik, B., Sadeghi, E., Saeedi Moghaddam, S., Safari, H., Safari, Y., Safari-Faramani, R., Safdarian, M., Safi, S., Safiri, S., Sagar, R., Sahebkar, A., Sahraian, MA., Sajadi, HS., Salam, N., Salama, JS., Salamati, P., Saleem, K., Saleem, Z., Salimi, Y., Salomon, JA., Salvi, SS., Salz, I., Samy, AM., Sanabria, J., Sang, Y., Santomauro, DF., Santos, IS., Santos, JV., Santric Milicevic, MM., Sao Jose, BP., Sardana, M., Sarker, AR., Sarrafzadegan, N., Sartorius, B., Sarvi, S., Sathian, B., Satpathy, M., Sawant, AR., Sawhney, M., Saxena, S., Saylan, M., Schaeffner, E., Schmidt, MI., Schneider, IJC., Schöttker, B., Schwebel, DC., Schwendicke, F., Scott, JG., Sekerija, M., Sepanlou, SG., Serván-Mori, E., Seyedmousavi, S., Shabaninejad, H., Shafieesabet, A., Shahbazi, M., Shaheen, AA., Shaikh, MA., Shams-Beyranvand, M., Shamsi, M., Shamsizadeh, M., Sharafi, H., Sharafi, K., Sharif, M., Sharif-Alhoseini, M., Sharma, M., Sharma, R., She, J., Sheikh, A., Shi, P., Shibuya, K., Shigematsu, M., Shiri, R., Shirkoohi, R., Shishani, K., Shiue, I., Shokraneh, F., Shoman, H., Shrime, MG., Si, S., Siabani, S., Siddiqi, TJ., Sigfusdottir, ID., Sigurvinsdottir, R., Silva, JP., Silveira, DGA., Singam, NSV., Singh, JA., Singh, NP., Singh, V., Sinha, DN., Skiadaresi, E., Slepak, ELN., Sliwa, K., Smith, DL., Smith, M., Soares Filho, AM., Sobaih, BH., Sobhani, S., Sobngwi, E., Soneji, SS., Soofi, M., Soosaraei, M., Sorensen, RJD., Soriano, JB., Soyiri, IN., Sposato, LA., Sreeramareddy, CT., Srinivasan, V., Stanaway, JD., Stein, DJ., Steiner, C., Steiner, TJ., Stokes, MA., Stovner, LJ., Subart, ML., Sudaryanto, A., Sufiyan, MB., Sunguya, BF., Sur, PJ., Sutradhar, I., Sykes, BL., Sylte, DO., Tabarés-Seisdedos, R., Tadakamadla, SK., Tadesse, BT., Tandon, N., Tassew, SG., Tavakkoli, M., Taveira, N., Taylor, HR., Tehrani-Banihashemi, A., Tekalign, TG., Tekelemedhin, SW., Tekle, MG., Temesgen, H., Temsah, M-H., Temsah, O., Terkawi, AS., Teweldemedhin, M., Thankappan, KR., Thomas, N., Tilahun, B., To, QG., Tonelli, M., Topor-Madry, R., Topouzis, F., Torre, AE., Tortajada-Girbés, M., Touvier, M., Tovani-Palone, MR., Towbin, JA., Tran, BX., Tran, KB., Troeger, CE., Truelsen, TC., Tsilimbaris, MK., Tsoi, D., Tudor Car, L., Tuzcu, EM., Ukwaja, KN., Ullah, I., Undurraga, EA., Unutzer, J., Updike, RL., Usman, MS., Uthman, OA., Vaduganathan, M., Vaezi, A., Valdez, PR., Varughese, S., Vasankari, TJ., Venketasubramanian, N., Villafaina, S., Violante, FS., Vladimirov, SK., Vlassov, V., Vollset, SE., Vosoughi, K., Vujcic, IS., Wagnew, FS., Waheed, Y., Waller, SG., Wang, Y., Wang, Y-P., Weiderpass, E., Weintraub, RG., Weiss, DJ., Weldegebreal, F., Weldegwergs, KG., Werdecker, A., West, TE., Whiteford, HA., Widecka, J., Wijeratne, T., Wilner, LB., Wilson, S., Winkler, AS., Wiyeh, AB., Wiysonge, CS., Wolfe, CDA., Woolf, AD., Wu, S., Wu, Y-C., Wyper, GMA., Xavier, D., Xu, G., Yadgir, S., Yadollahpour, A., Yahyazadeh Jabbari, SH., Yamada, T., Yan, LL., Yano, Y., Yaseri, M., Yasin, YJ., Yeshaneh, A., Yimer, EM., Yip, P., Yisma, E., Yonemoto, N., Yoon, S-J., Yotebieng, M., Younis, MZ., Yousefifard, M., Yu, C., Zadnik, V., Zaidi, Z., Zaman, SB., Zamani, M., Zare, Z., Zeleke, AJ., Zenebe, ZM., Zhang, K., Zhao, Z., Zhou, M., Zodpey, S., Zucker, I., Vos, T. and Murray, CJL., (2018). Global, regional, and national incidence, prevalence, and years lived with disability for 354 diseases and injuries for 195 countries and territories, 1990–2017: a systematic analysis for the Global Burden of Disease Study 2017. The Lancet. 392 (10159), 1789-1858
Dicker, D., Nguyen, G., Abate, D., Abate, KH., Abay, SM., Abbafati, C., Abbasi, N., Abbastabar, H., Abd-Allah, F., Abdela, J., Abdelalim, A., Abdel-Rahman, O., Abdi, A., Abdollahpour, I., Abdulkader, RS., Abdurahman, AA., Abebe, HT., Abebe, M., Abebe, Z., Abebo, TA., Aboyans, V., Abraha, HN., Abrham, AR., Abu-Raddad, LJ., Abu-Rmeileh, NME., Accrombessi, MMK., Acharya, P., Adebayo, OM., Adedeji, IA., Adedoyin, RA., Adekanmbi, V., Adetokunboh, OO., Adhena, BM., Adhikari, TB., Adib, MG., Adou, AK., Adsuar, JC., Afarideh, M., Afshin, A., Agarwal, G., Aggarwal, R., Aghayan, SA., Agrawal, S., Agrawal, A., Ahmadi, M., Ahmadi, A., Ahmadieh, H., Ahmed, MLCB., Ahmed, S., Ahmed, MB., Aichour, AN., Aichour, I., Aichour, MTE., Akanda, AS., Akbari, ME., Akibu, M., Akinyemi, RO., Akinyemiju, T., Akseer, N., Alahdab, F., Al-Aly, Z., Alam, K., Alebel, A., Aleman, AV., Alene, KA., Al-Eyadhy, A., Ali, R., Alijanzadeh, M., Alizadeh-Navaei, R., Aljunid, SM., Alkerwi, A., Alla, F., Allebeck, P., Allen, CA., Alonso, J., Al-Raddadi, RM., Alsharif, U., Altirkawi, K., Alvis-Guzman, N., Amare, AT., Amini, E., Ammar, W., Amoako, YA., Anber, NH., Andrei, CL., Androudi, S., Animut, MD., Anjomshoa, M., Anlay, DZ., Ansari, H., Ansariadi, A., Ansha, MG., Antonio, CAT., Appiah, SCY., Aremu, O., Areri, HA., Ärnlöv, J., Arora, M., Artaman, A., Aryal, KK., Asadi-Lari, M., Asayesh, H., Asfaw, ET., Asgedom, SW., Assadi, R., Ataro, Z., Atey, TMM., Athari, SS., Atique, S., Atre, SR., Atteraya, MS., Attia, EF., Ausloos, M., Avila-Burgos, L., Avokpaho, EFGA., Awasthi, A., Awuah, B., Ayala Quintanilla, BP., Ayele, HT., Ayele, Y., Ayer, R., Ayuk, TB., Azzopardi, PS., Azzopardi-Muscat, N., Badali, H., Badawi, A., Balakrishnan, K., Bali, AG., Banach, M., Banstola, A., Barac, A., Barboza, MA., Barquera, S., Barrero, LH., Basaleem, H., Bassat, Q., Basu, A., Basu, S., Baune, BT., Bazargan-Hejazi, S., Bedi, N., Beghi, E., Behzadifar, M., Behzadifar, M., Béjot, Y., Bekele, BB., Belachew, AB., Belay, AG., Belay, E., Belay, SA., Belay, YA., Bell, ML., Bello, AK., Bennett, DA., Bensenor, IM., Berhane, A., Berman, AE., Bernabe, E., Bernstein, RS., Bertolacci, GJ., Beuran, M., Beyranvand, T., Bhala, N., Bhatia, E., Bhatt, S., Bhattarai, S., Bhaumik, S., Bhutta, ZA., Biadgo, B., Bijani, A., Bikbov, B., Bililign, N., Bin Sayeed, MS., Birlik, SM., Birungi, C., Bisanzio, D., Biswas, T., Bjørge, T., Bleyer, A., Basara, BB., Bose, D., Bosetti, C., Boufous, S., Bourne, R., Brady, OJ., Bragazzi, NL., Brant, LC., Brazinova, A., Breitborde, NJK., Brenner, H., Britton, G., Brugha, T., Burke, KE., Busse, R., Butt, ZA., Cahuana-Hurtado, L., Callender, CSKH., Campos-Nonato, IR., Campuzano Rincon, JC., Cano, J., Car, M., Cárdenas, R., Carreras, G., Carrero, JJ., Carter, A., Carvalho, F., Castañeda-Orjuela, CA., Castillo Rivas, J., Castro, F., Catalá-López, F., Çavlin, A., Cerin, E., Chaiah, Y., Champs, AP., Chang, H-Y., Chang, J-C., Chattopadhyay, A., Chaturvedi, P., Chen, W., Chiang, PP-C., Chimed-Ochir, O., Chin, KL., Chisumpa, VH., Chitheer, A., Choi, J-YJ., Christensen, H., Christopher, DJ., Chung, S-C., Cicuttini, FM., Ciobanu, LG., Cirillo, M., Claro, RM., Cohen, AJ., Collado-Mateo, D., Constantin, M-M., Conti, S., Cooper, C., Cooper, LT., Cortesi, PA., Cortinovis, M., Cousin, E., Criqui, MH., Cromwell, EA., Crowe, CS., Crump, JA., Cucu, A., Cunningham, M., Daba, AK., Dachew, BA., Dadi, AF., Dandona, L., Dandona, R., Dang, AK., Dargan, PI., Daryani, A., Das, SK., Das Gupta, R., das Neves, J., Dasa, TT., Dash, AP., Weaver, ND., Davitoiu, DV., Davletov, K., Dayama, A., Courten, BD., De la Hoz, FP., De leo, D., De Neve, J-W., Degefa, MG., Degenhardt, L., Degfie, TT., Deiparine, S., Dellavalle, RP., Demoz, GT., Demtsu, BB., Denova-Gutiérrez, E., Deribe, K., Dervenis, N., Des Jarlais, DC., Dessie, GA., Dey, S., Dharmaratne, SD., Dhimal, M., Ding, EL., Djalalinia, S., Doku, DT., Dolan, KA., Donnelly, CA., Dorsey, ER., Douwes-Schultz, D., Doyle, KE., Drake, TM., Driscoll, TR., Dubey, M., Dubljanin, E., Duken, EE., Duncan, BB., Duraes, AR., Ebrahimi, H., Ebrahimpour, S., Edessa, D., Edvardsson, D., Eggen, AE., El Bcheraoui, C., El Sayed Zaki, M., Elfaramawi, M., El-Khatib, Z., Ellingsen, CL., Elyazar, IRF., Enayati, A., Endries, AYY., Er, B., Ermakov, SP., Eshrati, B., Eskandarieh, S., Esmaeili, R., Esteghamati, A., Esteghamati, S., Fakhar, M., Fakhim, H., Farag, T., Faramarzi, M., Fareed, M., Farhadi, F., Farid, TA., Farinha, CSES., Farioli, A., Faro, A., Farvid, MS., Farzadfar, F., Farzaei, MH., Fazeli, MS., Feigin, VL., Feigl, AB., Feizy, F., Fentahun, N., Fereshtehnejad, S-M., Fernandes, E., Fernandes, JC., Feyissa, GT., Fijabi, DO., Filip, I., Finegold, S., Fischer, F., Flor, LS., Foigt, NA., Ford, JA., Foreman, KJ., Fornari, C., Frank, TD., Franklin, RC., Fukumoto, T., Fuller, JE., Fullman, N., Fürst, T., Furtado, JM., Futran, ND., Galan, A., Gallus, S., Gambashidze, K., Gamkrelidze, A., Gankpe, FG., Garcia-Basteiro, AL., Garcia-Gordillo, MA., Gebre, T., Gebre, AK., Gebregergs, GB., Gebrehiwot, TT., Gebremedhin, AT., Gelano, TF., Gelaw, YA., Geleijnse, JM., Genova-Maleras, R., Gessner, BD., Getachew, S., Gething, PW., Gezae, KE., Ghadami, MR., Ghadimi, R., Ghasemi Falavarjani, K., Ghasemi-Kasman, M., Ghiasvand, H., Ghimire, M., Ghoshal, AG., Gill, PS., Gill, TK., Gillum, RF., Giussani, G., Goenka, S., Goli, S., Gomez, RS., Gomez-Cabrera, MC., Gómez-Dantés, H., Gona, PN., Goodridge, A., Gopalani, SV., Goto, A., Goulart, AC., Goulart, BNG., Grada, A., Grosso, G., Gugnani, HC., Guimaraes, ALS., Guo, Y., Gupta, PC., Gupta, R., Gupta, R., Gupta, T., Gyawali, B., Haagsma, JA., Hachinski, V., Hafezi-Nejad, N., Hagos, TB., Hailegiyorgis, TT., Hailu, GB., Haj-Mirzaian, A., Haj-Mirzaian, A., Hamadeh, RR., Hamidi, S., Handal, AJ., Hankey, GJ., Harb, HL., Harikrishnan, S., Haririan, H., Haro, JM., Hasan, M., Hassankhani, H., Hassen, HY., Havmoeller, R., Hay, RJ., Hay, SI., He, Y., Hedayatizadeh-Omran, A., Hegazy, MI., Heibati, B., Heidari, M., Hendrie, D., Henok, A., Henry, NJ., Heredia-Pi, I., Herteliu, C., Heydarpour, F., Heydarpour, P., Heydarpour, S., Hibstu, DT., Hoek, HW., Hole, MK., Homaie Rad, E., Hoogar, P., Horino, M., Hosgood, HD., Hosseini, SM., Hosseinzadeh, M., Hostiuc, S., Hostiuc, M., Hotez, PJ., Hoy, DG., Hsairi, M., Htet, AS., Hu, G., Huang, JJ., Husseini, A., Hussen, MM., Hutfless, S., Iburg, KM., Igumbor, EU., Ikeda, CT., Ilesanmi, OS., Iqbal, U., Irvani, SSN., Isehunwa, OO., Islam, SMS., Islami, F., Jahangiry, L., Jahanmehr, N., Jain, R., Jain, SK., Jakovljevic, M., James, SL., Javanbakht, M., Jayaraman, S., Jayatilleke, AU., Jee, SH., Jeemon, P., Jha, RP., Jha, V., Ji, JS., Johnson, SC., Jonas, JB., Joshi, A., Jozwiak, JJ., Jungari, SB., Jürisson, M., K, M., Kabir, Z., Kadel, R., Kahsay, A., Kahssay, M., Kalani, R., Kapil, U., Karami, M., Karami Matin, B., Karch, A., Karema, C., Karimi, N., Karimi, SM., Karimi-Sari, H., Kasaeian, A., Kassa, GM., Kassa, TD., Kassa, ZY., Kassebaum, NJ., Katibeh, M., Katikireddi, SV., Kaul, A., Kawakami, N., Kazemeini, H., Kazemi, Z., Karyani, AK., K C, P., Kebede, S., Keiyoro, PN., Kemp, GR., Kengne, AP., Keren, A., Kereselidze, M., Khader, YS., Khafaie, MA., Khajavi, A., Khalid, N., Khalil, IA., Khan, EA., Khan, G., Khan, MS., Khan, MA., Khang, Y-H., Khanna, T., Khater, MM., Khatony, A., Khazaie, H., Khoja, AT., Khosravi, A., Khosravi, MH., Khubchandani, J., Kiadaliri, AA., Kibret, GDD., Kim, C-I., Kim, D., Kim, JY., Kim, Y-E., Kimokoti, RW., Kinfu, Y., Kinra, S., Kisa, A., Kissimova-Skarbek, K., Kissoon, N., Kivimäki, M., Kleber, ME., Knibbs, LD., Knudsen, AKS., Kochhar, S., Kokubo, Y., Kolola, T., Kopec, JA., Kosek, MN., Kosen, S., Koul, PA., Koyanagi, A., Kravchenko, MA., Krishan, K., Krishnaswami, S., Kuate Defo, B., Kucuk Bicer, B., Kudom, AA., Kuipers, EJ., Kulikoff, XR., Kumar, GA., Kumar, M., Kumar, P., Kumsa, FA., Kutz, MJ., Lad, SD., Lafranconi, A., Lal, DK., Lalloo, R., Lam, H., Lami, FH., Lan, Q., Langan, SM., Lansingh, VC., Lansky, S., Larson, HJ., Laryea, DO., Lassi, ZS., Latifi, A., Lavados, PM., Laxmaiah, A., Lazarus, JV., Lebedev, G., Lee, PH., Leigh, J., Leshargie, CT., Leta, S., Levi, M., Li, S., Li, Y., Li, X., Liang, J., Liang, X., Liben, ML., Lim, L-L., Lim, SS., Limenih, MA., Linn, S., Liu, S., Liu, Y., Lodha, R., Logroscino, G., Lonsdale, C., Lorch, SA., Lorkowski, S., Lotufo, PA., Lozano, R., Lucas, TCD., Lunevicius, R., Lyons, RA., Ma, S., Mabika, C., Macarayan, ERK., Mackay, MT., Maddison, ER., Maddison, R., Madotto, F., Magdy Abd El Razek, H., Magdy Abd El Razek, M., Maghavani, DP., Majdan, M., Majdzadeh, R., Majeed, A., Malekzadeh, R., Malik, MA., Malta, DC., Mamun, AA., Manamo, WA., Manda, A-L., Mansournia, MA., Mantovani, LG., Mapoma, CC., Marami, D., Maravilla, JC., Marcenes, W., Marina, S., Martinez-Raga, J., Martins, SCO., Martins-Melo, FR., März, W., Marzan, MB., Mashamba-Thompson, TP., Masiye, F., Massenburg, BB., Maulik, PK., Mazidi, M., McGrath, JJ., McKee, M., Mehata, S., Mehendale, SM., Mehndiratta, MM., Mehrotra, R., Mehta, KM., Mehta, V., Mekonen, T., Mekonnen, TC., Meles, HG., Meles, KG., Melese, A., Melku, M., Memiah, PTN., Memish, ZA., Mendoza, W., Mengistu, DT., Mengistu, G., Mensah, GA., Mereta, ST., Meretoja, A., Meretoja, TJ., Mestrovic, T., Mezgebe, HB., Miangotar, Y., Miazgowski, B., Miazgowski, T., Miller, TR., Mini, GK., Mirica, A., Mirrakhimov, EM., Misganaw, AT., Moazen, B., Moges, NA., Mohammad, KA., Mohammadi, M., Mohammadifard, N., Mohammadi-Khanaposhtani, M., Mohammadnia-Afrouzi, M., Mohammed, S., Mohammed, MA., Mohan, V., Mokdad, AH., Molokhia, M., Monasta, L., Moradi, G., Moradi, M., Moradi-Lakeh, M., Moradinazar, M., Moraga, P., Morawska, L., Moreno Velásquez, I., Morgado-da-Costa, J., Morrison, SD., Mosapour, A., Moschos, MM., Mousavi, SM., Muche, AA., Muchie, KF., Mueller, UO., Mukhopadhyay, S., Mullany, EC., Muller, K., Murhekar, M., Murphy, TB., Murthy, GVS., Murthy, S., Musa, J., Musa, KI., Mustafa, G., Muthupandian, S., Nachega, JB., Nagel, G., Naghavi, M., Naheed, A., Nahvijou, A., Naik, G., Nair, S., Najafi, F., Nangia, V., Nansseu, JR., Nascimento, BR., Nawaz, H., Ncama, BP., Neamati, N., Negoi, I., Negoi, RI., Neupane, S., Newton, CRJ., Ngalesoni, FN., Ngunjiri, JW., Nguyen, HT., Nguyen, HT., Nguyen, LH., Nguyen, M., Nguyen, TH., Ningrum, DNA., Nirayo, YL., Nisar, MI., Nixon, MR., Nolutshungu, N., Nomura, S., Norheim, OF., Noroozi, M., Norrving, B., Noubiap, JJ., Nouri, HR., Nourollahpour Shiadeh, M., Nowroozi, MR., Nsoesie, EO., Nyasulu, PS., Ofori-Asenso, R., Ogah, OS., Ogbo, FA., Oh, I-H., Okoro, A., Oladimeji, O., Olagunju, AT., Olagunju, TO., Olivares, PR., Olusanya, BO., Olusanya, JO., Ong, SK., Opio, JN., Oren, E., Ortiz, JR., Ortiz, A., Ota, E., Otstavnov, SS., Øverland, S., Owolabi, MO., Oyekale, AS., P A, M., Pacella, R., Pakhale, S., Pakhare, AP., Pana, A., Panda, BK., Panda-Jonas, S., Pandey, AR., Pandian, JD., Parisi, A., Park, E-K., Parry, CDH., Parsian, H., Patel, S., Patle, A., Patten, SB., Patton, GC., Paudel, D., Pearce, N., Peprah, EK., Pereira, A., Pereira, DM., Perez, KM., Perico, N., Pervaiz, A., Pesudovs, K., Petri, WA., Petzold, M., Phillips, MR., Pigott, DM., Pillay, JD., Pirsaheb, M., Pishgar, F., Plass, D., Polinder, S., Pond, CD., Popova, S., Postma, MJ., Pourmalek, F., Pourshams, A., Poustchi, H., Prabhakaran, D., Prakash, V., Prakash, S., Prasad, N., Qorbani, M., Quistberg, DA., Radfar, A., Rafay, A., Rafiei, A., Rahim, F., Rahimi, K., Rahimi-Movaghar, A., Rahimi-Movaghar, V., Rahman, M., Rahman, MHU., Rahman, MA., Rahman, SU., Rai, RK., Rajati, F., Rajsic, S., Raju, SB., Ram, U., Ranabhat, CL., Ranjan, P., Ranta, A., Rasella, D., Rawaf, DL., Rawaf, S., Ray, SE., Razo-García, C., Rego, MAS., Rehm, J., Reiner, RC., Reinig, N., Reis, C., Remuzzi, G., Renzaho, AMN., Resnikoff, S., Rezaei, S., Rezaeian, S., Rezai, MS., Riahi, SM., Ribeiro, ALP., Riojas, H., Rios-Blancas, MJ., Roba, KT., Robinson, SR., Roever, L., Ronfani, L., Roshandel, G., Roshchin, DO., Rostami, A., Rothenbacher, D., Rubagotti, E., Ruhago, GM., Saadat, S., Sabde, YD., Sachdev, PS., Saddik, B., Sadeghi, E., Moghaddam, SS., Safari, H., Safari, Y., Safari-Faramani, R., Safdarian, M., Safi, S., Safiri, S., Sagar, R., Sahebkar, A., Sahraian, MA., Sajadi, HS., Salahshoor, MR., Salam, N., Salama, JS., Salamati, P., Saldanha, RDF., Salimi, Y., Salimzadeh, H., Salz, I., Sambala, EZ., Samy, AM., Sanabria, J., Sanchez-Niño, MD., Santos, IS., Santos, JV., Santric Milicevic, MM., Sao Jose, BP., Sardana, M., Sarker, AR., Sarrafzadegan, N., Sartorius, B., Sarvi, S., Sathian, B., Satpathy, M., Savic, M., Sawant, AR., Sawhney, M., Saxena, S., Sayyah, M., Scaria, V., Schaeffner, E., Schelonka, K., Schmidt, MI., Schneider, IJC., Schöttker, B., Schutte, AE., Schwebel, DC., Schwendicke, F., Scott, JG., Sekerija, M., Sepanlou, SG., Serván-Mori, E., Shabaninejad, H., Shackelford, KA., Shafieesabet, A., Shaheen, AA., Shaikh, MA., Shakir, RA., Shams-Beyranvand, M., Shamsi, M., Shamsizadeh, M., Sharafi, H., Sharafi, K., Sharif, M., Sharif-Alhoseini, M., Sharma, M., Sharma, J., Sharma, R., She, J., Sheikh, A., Sheth, KN., Shi, P., Shibuya, K., Shifa, GT., Shiferaw, MS., Shigematsu, M., Shiri, R., Shirkoohi, R., Shiue, I., Shokraneh, F., Shrime, MG., Shukla, SR., Si, S., Siabani, S., Siddiqi, TJ., Sigfusdottir, ID., Sigurvinsdottir, R., Silpakit, N., Silva, DAS., Silva, JP., Silveira, DGA., Singam, NSV., Singh, JA., Singh, V., Sinha, AP., Sinha, DN., Sitas, F., Skirbekk, V., Sliwa, K., Soares Filho, AM., Sobaih, BH., Sobhani, S., Soofi, M., Soriano, JB., Soyiri, IN., Sposato, LA., Sreeramareddy, CT., Srinivasan, V., Srivastava, RK., Starodubov, VI., Stathopoulou, V., Steel, N., Stein, DJ., Steiner, C., Stewart, LG., Stokes, MA., Sudaryanto, A., Sufiyan, MB., Sulo, G., Sunguya, BF., Sur, PJ., Sutradhar, I., Sykes, BL., Sylaja, PN., Sylte, DO., Szoeke, CEI., Tabarés-Seisdedos, R., Tabuchi, T., Tadakamadla, SK., Takahashi, K., Tandon, N., Tassew, AA., Tassew, SG., Tavakkoli, M., Taveira, N., Tawye, NY., Tehrani-Banihashemi, A., Tekalign, TG., Tekle, MG., Temesgen, H., Temsah, M-H., Temsah, O., Terkawi, AS., Teshale, MY., Tessema, B., Teweldemedhin, M., Thakur, JS., Thankappan, KR., Thirunavukkarasu, S., Thomas, LA., Thomas, N., Thrift, AG., Tilahun, B., To, QG., Tobe-Gai, R., Tonelli, M., Topor-Madry, R., Topouzis, F., Torre, AE., Tortajada-Girbés, M., Tovani-Palone, MR., Towbin, JA., Tran, BX., Tran, KB., Tripathi, S., Tripathy, SP., Truelsen, TC., Truong, NT., Tsadik, AG., Tsilimparis, N., Tudor Car, L., Tuzcu, EM., Tyrovolas, S., Ukwaja, KN., Ullah, I., Usman, MS., Uthman, OA., Uzun, SB., Vaduganathan, M., Vaezi, A., Vaidya, G., Valdez, PR., Varavikova, E., Varughese, S., Vasankari, TJ., Vasconcelos, AMN., Venketasubramanian, N., Vidavalur, R., Villafaina, S., Violante, FS., Vladimirov, SK., Vlassov, V., Vollset, SE., Vos, T., Vosoughi, K., Vujcic, IS., Wagner, GR., Wagnew, FWS., Waheed, Y., Wang, Y., Wang, Y-P., Wassie, MM., Weiderpass, E., Weintraub, RG., Weiss, DJ., Weiss, J., Weldegebreal, F., Weldegwergs, KG., Werdecker, A., Westerman, R., Whiteford, HA., Widecka, J., Widecka, K., Wijeratne, T., Winkler, AS., Wiysonge, CS., Wolfe, CDA., Wondemagegn, SA., Wu, S., Wyper, GMA., Xu, G., Yadav, R., Yakob, B., Yamada, T., Yan, LL., Yano, Y., Yaseri, M., Yasin, YJ., Ye, P., Yearwood, JA., Yentür, GK., Yeshaneh, A., Yimer, EM., Yip, P., Yisma, E., Yonemoto, N., Yoon, S-J., York, HW., Yotebieng, M., Younis, MZ., Yousefifard, M., Yu, C., Zachariah, G., Zadnik, V., Zafar, S., Zaidi, Z., Zaman, SB., Zamani, M., Zare, Z., Zeeb, H., Zeleke, MM., Zenebe, ZM., Zerfu, TA., Zhang, K., Zhang, X., Zhou, M., Zhu, J., Zodpey, S., Zucker, I., Zuhlke, LJJ., Lopez, AD., Gakidou, E. and Murray, CJL., (2018). Global, regional, and national age-sex-specific mortality and life expectancy, 1950–2017: a systematic analysis for the Global Burden of Disease Study 2017. The Lancet. 392 (10159), 1684-1735
Kyu, HH., Abate, D., Abate, KH., Abay, SM., Abbafati, C., Abbasi, N., Abbastabar, H., Abd-Allah, F., Abdela, J., Abdelalim, A., Abdollahpour, I., Abdulkader, RS., Abebe, M., Abebe, Z., Abil, OZ., Aboyans, V., Abrham, AR., Abu-Raddad, LJ., Abu-Rmeileh, NME., Accrombessi, MMK., Acharya, D., Acharya, P., Ackerman, IN., Adamu, AA., Adebayo, OM., Adekanmbi, V., Ademi, Z., Adetokunboh, OO., Adib, MG., Adsuar, JC., Afanvi, KA., Afarideh, M., Afshin, A., Agarwal, G., Agesa, KM., Aggarwal, R., Aghayan, SA., Agrawal, A., Ahmadi, A., Ahmadi, M., Ahmadieh, H., Ahmed, MB., Ahmed, S., Aichour, AN., Aichour, I., Aichour, MTE., Akinyemiju, T., Akseer, N., Al-Aly, Z., Al-Eyadhy, A., Al-Mekhlafi, HM., Al-Raddadi, RM., Alahdab, F., Alam, K., Alam, T., Alashi, A., Alavian, SM., Alene, KA., Alijanzadeh, M., Alizadeh-Navaei, R., Aljunid, SM., Alkerwi, A., Alla, F., Allebeck, P., Alonso, J., Alsharif, U., Altirkawi, K., Alvis-Guzman, N., Aminde, LN., Amini, E., Amiresmaili, M., Ammar, W., Amoako, YA., Anber, NH., Andrei, CL., Androudi, S., Animut, MD., Anjomshoa, M., Ansha, MG., Antonio, CAT., Anwari, P., Arabloo, J., Aremu, O., Ärnlöv, J., Arora, A., Arora, M., Artaman, A., Aryal, KK., Asayesh, H., Ataro, Z., Ausloos, M., Avila-Burgos, L., Avokpaho, EFGA., Awasthi, A., Ayala Quintanilla, BP., Ayer, R., Azzopardi, PS., Babazadeh, A., Badali, H., Balakrishnan, K., Bali, AG., Banach, M., Banoub, JAM., Barac, A., Barboza, MA., Barker-Collo, SL., Bärnighausen, TW., Barquera, S., Barrero, LH., Bazargan-Hejazi, S., Bedi, N., Beghi, E., Behzadifar, M., Behzadifar, M., Bekele, BB., Bekru, ET., Belachew, AB., Belay, YA., Bell, ML., Bello, AK., Bennett, DA., Bensenor, IM., Berhane, A., Bernabe, E., Bernstein, RS., Beuran, M., Beyranvand, T., Bhala, N., Bhatt, S., Bhaumik, S., Bhutta, ZA., Biadgo, B., Biehl, MH., Bijani, A., Bikbov, B., Bilano, V., Bililign, N., Bin Sayeed, MS., Bisanzio, D., Bjørge, T., Bleyer, A., Bobasa, EM., Bou-Orm, IR., Boufous, S., Bourne, R., Brady, OJ., Brant, LC., Brayne, C., Brazinova, A., Breitborde, NJK., Brenner, H., Briant, PS., Briko, AN., Britton, G., Brugha, T., Buchbinder, R., Busse, R., Butt, ZA., Cahuana-Hurtado, L., Campuzano Rincon, JC., Cano, J., Cárdenas, R., Carrero, JJ., Carter, A., Carvalho, F., Castañeda-Orjuela, CA., Castillo Rivas, J., Castro, F., Catalá-López, F., Cercy, KM., Cerin, E., Chaiah, Y., Chang, J-C., Charlson, FJ., Chattu, VK., Chiang, PP-C., Chitheer, A., Choi, J-YJ., Christensen, H., Christopher, DJ., Chung, S-C., Cicuttini, FM., Cirillo, M., Collado-Mateo, D., Cooper, C., Cortesi, PA., Cortinovis, M., Cousin, E., Criqui, MH., Cromwell, EA., Cross, M., Crump, JA., Daba, AK., Dachew, BA., Dadi, AF., Dandona, L., Dandona, R., Dargan, PI., Daryani, A., Das Gupta, R., Das Neves, J., Dasa, TT., Davitoiu, DV., De La Hoz, FP., De Leo, D., De Neve, J-W., De Steur, H., Degefa, MG., Degenhardt, L., Deiparine, S., Demoz, GT., Denova-Gutiérrez, E., Deribe, K., Dervenis, N., Des Jarlais, DC., Dey, S., Dharmaratne, SD., Dhimal, M., Dinberu, MT., Dirac, MA., Djalalinia, S., Doan, L., Dokova, K., Doku, DT., Dorsey, ER., Doyle, KE., Driscoll, TR., Dubey, M., Dubljanin, E., Duken, EE., Duncan, BB., Duraes, AR., Ebrahimi, H., Ebrahimpour, S., Echko, MM., Edessa, D., Edvardsson, D., Effiong, A., Eggen, AE., Ehrlich, JR., El Bcheraoui, C., El-Khatib, Z., Elyazar, IRF., Enayati, A., Endalifer, ML., Endries, AY., Er, B., Erskine, HE., Eskandarieh, S., Esteghamati, A., Esteghamati, S., Fakhim, H., Faramarzi, M., Fareed, M., Farhadi, F., Farid, TA., Farinha, CSES., Farioli, A., Faro, A., Farzadfar, F., Fazaeli, AA., Feigin, VL., Fentahun, N., Fereshtehnejad, S-M., Fernandes, E., Fernandes, JC., Ferrari, AJ., Ferreira, ML., Filip, I., Fischer, F., Fitzmaurice, C., Foigt, NA., Foreman, KJ., Frank, TD., Fukumoto, T., Fullman, N., Fürst, T., Furtado, JM., Gakidou, E., Gall, S., Gallus, S., Ganji, M., Garcia-Basteiro, AL., Gardner, WM., Gebre, AK., Gebremedhin, AT., Gebremichael, TG., Gelano, TF., Geleijnse, JM., Genova-Maleras, R., Geramo, YCD., Gething, PW., Gezae, KE., Ghadami, MR., Ghadiri, K., Ghasemi-Kasman, M., Ghimire, M., Ghoshal, AG., Gill, PS., Gill, TK., Ginawi, IA., Giussani, G., Gnedovskaya, EV., Goldberg, EM., Goli, S., Gómez-Dantés, H., Gona, PN., Gopalani, SV., Gorman, TM., Goulart, AC., Goulart, BNG., Grada, A., Grosso, G., Gugnani, HC., Guillemin, F., Guo, Y., Gupta, PC., Gupta, R., Gupta, R., Gupta, T., Gutiérrez, RA., Gyawali, B., Haagsma, JA., Hachinski, V., Hafezi-Nejad, N., Haghparast Bidgoli, H., Hagos, TB., Hailegiyorgis, TT., Haj-Mirzaian, A., Haj-Mirzaian, A., Hamadeh, RR., Hamidi, S., Handal, AJ., Hankey, GJ., Hao, Y., Harb, HL., Harikrishnan, S., Haririan, H., Haro, JM., Hassankhani, H., Hassen, HY., Havmoeller, R., Hay, RJ., Hay, SI., Hedayatizadeh-Omran, A., Heibati, B., Hendrie, D., Henok, A., Heredia-Pi, I., Herteliu, C., Heydarpour, F., Heydarpour, P., Hibstu, DT., Hoek, HW., Hoffman, HJ., Hole, MK., Homaie Rad, E., Hoogar, P., Hosgood, HD., Hosseini, SM., Hosseinzadeh, M., Hostiuc, M., Hostiuc, S., Hotez, PJ., Hoy, DG., Hsairi, M., Htet, AS., Huang, JJ., Iburg, KM., Ikeda, CT., Ilesanmi, OS., Irvani, SSN., Irvine, CMS., Islam, SMS., Islami, F., Jacobsen, KH., Jahangiry, L., Jahanmehr, N., Jain, SK., Jakovljevic, M., James, SL., Jayatilleke, AU., Jeemon, P., Jha, RP., Jha, V., Ji, JS., Johnson, CO., Jonas, JB., Jonnagaddala, J., Jorjoran Shushtari, Z., Joshi, A., Jozwiak, JJ., Jungari, SB., Jürisson, M., Kabir, Z., Kadel, R., Kahsay, A., Kalani, R., Kanchan, T., Kar, C., Karami, M., Karami Matin, B., Karch, A., Karema, C., Karimi, N., Karimi, SM., Kasaeian, A., Kassa, DH., Kassa, GM., Kassa, TD., Kassebaum, NJ., Katikireddi, SV., Kaul, A., Kawakami, N., Kazemi, Z., Karyani, AK., Keighobadi, MM., Keiyoro, PN., Kemmer, L., Kemp, GR., Kengne, AP., Keren, A., Khader, YS., Khafaei, B., Khafaie, MA., Khajavi, A., Khalid, N., Khalil, IA., Khan, EA., Khan, MS., Khan, MA., Khang, Y-H., Khater, MM., Khazaei, M., Khoja, AT., Khosravi, A., Khosravi, MH., Kiadaliri, AA., Kidanemariam, ZT., Kiirithio, DN., Kim, C-I., Kim, D., Kim, Y-E., Kim, YJ., Kimokoti, RW., Kinfu, Y., Kisa, A., Kissimova-Skarbek, K., Knudsen, AKS., Kocarnik, JM., Kochhar, S., Kokubo, Y., Kolola, T., Kopec, JA., Kosen, S., Kotsakis, GA., Koul, PA., Koyanagi, A., Krishan, K., Krishnaswami, S., Krohn, KJ., Kuate Defo, B., Kucuk Bicer, B., Kumar, GA., Kumar, M., Kuzin, I., Lad, DP., Lad, SD., Lafranconi, A., Lalloo, R., Lallukka, T., Lami, FH., Lang, JJ., Langan, SM., Lansingh, VC., Latifi, A., Lau, KM-M., Lazarus, JV., Leasher, JL., Ledesma, JR., Lee, PH., Leigh, J., Leili, M., Leshargie, CT., Leung, J., Levi, M., Lewycka, S., Li, S., Li, Y., Liang, X., Liao, Y., Liben, ML., Lim, L-L., Lim, SS., Limenih, MA., Linn, S., Liu, S., Looker, KJ., Lopez, AD., Lorkowski, S., Lotufo, PA., Lozano, R., Lucas, TCD., Lunevicius, R., Lyons, RA., Ma, S., Macarayan, ERK., Mackay, MT., Maddison, ER., Madotto, F., Maghavani, DP., Mai, HT., Majdan, M., Majdzadeh, R., Majeed, A., Malekzadeh, R., Malta, DC., Mamun, AA., Manda, A-L., Manguerra, H., Mansournia, MA., Mantilla Herrera, AM., Mantovani, LG., Maravilla, JC., Marcenes, W., Marks, A., Martins-Melo, FR., Martopullo, I., März, W., Marzan, MB., Massano, J., Massenburg, BB., Mathur, MR., Maulik, PK., Mazidi, M., McAlinden, C., McGrath, JJ., McKee, M., McMahon, BJ., Mehata, S., Mehrotra, R., Mehta, KM., Mehta, V., Mejia-Rodriguez, F., Mekonen, T., Melese, A., Melku, M., Memiah, PTN., Memish, ZA., Mendoza, W., Mengistu, G., Mensah, GA., Mereta, ST., Meretoja, A., Meretoja, TJ., Mestrovic, T., Miazgowski, B., Miazgowski, T., Millear, AI., Miller, TR., Mini, GK., Mirarefin, M., Mirica, A., Mirrakhimov, EM., Misganaw, AT., Mitchell, PB., Mitiku, H., Moazen, B., Mohajer, B., Mohammad, KA., Mohammadi, M., Mohammadifard, N., Mohammadnia-Afrouzi, M., Mohammed, MA., Mohammed, S., Mohebi, F., Mokdad, AH., Molokhia, M., Monasta, L., Montañez, JC., Moosazadeh, M., Moradi, G., Moradi, M., Moradi-Lakeh, M., Moradinazar, M., Moraga, P., Morawska, L., Moreno Velásquez, I., Morgado-Da-Costa, J., Morrison, SD., Moschos, MM., Mousavi, SM., Mruts, KB., Muche, AA., Muchie, KF., Mueller, UO., Muhammed, OS., Mukhopadhyay, S., Muller, K., Mumford, JE., Murthy, GVS., Musa, KI., Mustafa, G., Nabhan, AF., Nagata, C., Nagel, G., Naghavi, M., Naheed, A., Nahvijou, A., Naik, G., Najafi, F., Nam, HS., Nangia, V., Nansseu, JR., Neamati, N., Negoi, I., Negoi, RI., Neupane, S., Newton, CRJ., Ngunjiri, JW., Nguyen, AQ., Nguyen, G., Nguyen, HT., Nguyen, HLT., Nguyen, HT., Nguyen, LH., Nguyen, M., Nguyen, NB., Nguyen, SH., Nichols, E., Ningrum, DNA., Nixon, MR., Nomura, S., Noroozi, M., Norrving, B., Noubiap, JJ., Nouri, HR., Shiadeh, MN., Nowroozi, MR., Nsoesie, EO., Nyasulu, PS., Odell, CM., Ofori-Asenso, R., Ogbo, FA., Oh, I-H., Oladimeji, O., Olagunju, AT., Olagunju, TO., Olivares, PR., Olsen, HE., Olusanya, BO., Olusanya, JO., Ong, KL., Ong, SK., Oren, E., Ortiz, A., Ota, E., Otstavnov, SS., Øverland, S., Owolabi, MO., P A, M., Pacella, R., Pakhare, AP., Pakpour, AH., Pana, A., Panda-Jonas, S., Park, E-K., Park, J., Parry, CDH., Parsian, H., Pasdar, Y., Patel, S., Patil, ST., Patle, A., Patton, GC., Paturi, VR., Paudel, D., Paulson, KR., Pearce, N., Pereira, A., Pereira, DM., Perico, N., Pesudovs, K., Petzold, M., Pham, HQ., Phillips, MR., Pigott, DM., Pillay, JD., Piradov, MA., Pirsaheb, M., Pishgar, F., Plana-Ripoll, O., Polinder, S., Popova, S., Postma, MJ., Pourshams, A., Poustchi, H., Prabhakaran, D., Prakash, S., Prakash, V., Prasad, N., Purcell, CA., Qorbani, M., Quistberg, DA., Radfar, A., Rafay, A., Rafiei, A., Rahim, F., Rahimi, K., Rahimi, Z., Rahimi-Movaghar, A., Rahimi-Movaghar, V., Rahman, M., Rahman, MHU., Rahman, MA., Rahman, SU., Rai, RK., Rajati, F., Ranjan, P., Rao, PC., Rasella, D., Rawaf, DL., Rawaf, S., Reddy, KS., Reiner, RC., Reitsma, MB., Remuzzi, G., Renzaho, AMN., Resnikoff, S., Rezaei, S., Rezai, MS., Ribeiro, ALP., Roberts, NLS., Robinson, SR., Roever, L., Ronfani, L., Roshandel, G., Rostami, A., Roth, GA., Rothenbacher, D., Rubagotti, E., Sachdev, PS., Sadat, N., Sadeghi, E., Saeedi Moghaddam, S., Safari, H., Safari, Y., Safari-Faramani, R., Safdarian, M., Safi, S., Safiri, S., Sagar, R., Sahebkar, A., Sahraian, MA., Sajadi, HS., Salam, N., Salama, JS., Salamati, P., Saleem, Z., Salimi, Y., Salimzadeh, H., Salomon, JA., Salvi, SS., Salz, I., Samy, AM., Sanabria, J., Sanchez-Niño, MD., Santomauro, DF., Santos, IS., Santos, JV., Santric Milicevic, MM., Sao Jose, BP., Sardana, M., Sarker, AR., Sarmiento-Suárez, R., Sarrafzadegan, N., Sartorius, B., Sarvi, S., Sathian, B., Satpathy, M., Sawant, AR., Sawhney, M., Saxena, S., Schaeffner, E., Schmidt, MI., Schneider, IJC., Schutte, AE., Schwebel, DC., Schwendicke, F., Scott, JG., Sekerija, M., Sepanlou, SG., Serván-Mori, E., Seyedmousavi, S., Shabaninejad, H., Shafieesabet, A., Shahbazi, M., Shaheen, AA., Shaikh, MA., Shams-Beyranvand, M., Shamsi, M., Sharafi, H., Sharafi, K., Sharif, M., Sharif-Alhoseini, M., Sharma, J., Sharma, R., She, J., Sheikh, A., Shi, P., Shibuya, K., Shiferaw, MS., Shigematsu, M., Shiri, R., Shirkoohi, R., Shiue, I., Shokoohinia, Y., Shokraneh, F., Shoman, H., Shrime, MG., Si, S., Siabani, S., Sibai, AM., Siddiqi, TJ., Sigfusdottir, ID., Sigurvinsdottir, R., Silva, DAS., Silva, JP., Silveira, DGA., Singam, NSV., Singh, JA., Singh, NP., Singh, V., Sinha, DN., Skiadaresi, E., Skirbekk, V., Sliwa, K., Smith, DL., Smith, M., Soares Filho, AM., Sobaih, BH., Sobhani, S., Soofi, M., Sorensen, RJD., Soriano, JB., Soyiri, IN., Sposato, LA., Sreeramareddy, CT., Srinivasan, V., Stanaway, JD., Starodubov, VI., Stein, DJ., Steiner, C., Steiner, TJ., Stokes, MA., Stovner, LJ., Subart, ML., Sudaryanto, A., Sufiyan, MB., Sulo, G., Sunguya, BF., Sur, PJ., Sykes, BL., Sylaja, PN., Sylte, DO., Szoeke, CEI., Tabarés-Seisdedos, R., Tabuchi, T., Tadakamadla, SK., Tandon, N., Tassew, SG., Tavakkoli, M., Taveira, N., Taylor, HR., Tehrani-Banihashemi, A., Tekalign, TG., Tekelemedhin, SW., Tekle, MG., Temsah, M-H., Temsah, O., Terkawi, AS., Tessema, B., Teweldemedhin, M., Thankappan, KR., Theis, A., Thirunavukkarasu, S., Thomas, N., Tilahun, B., To, QG., Tonelli, M., Topor-Madry, R., Torre, AE., Tortajada-Girbés, M., Touvier, M., Tovani-Palone, MR., Towbin, JA., Tran, BX., Tran, KB., Troeger, CE., Tsadik, AG., Tsoi, D., Tudor Car, L., Tyrovolas, S., Ukwaja, KN., Ullah, I., Undurraga, EA., Updike, RL., Usman, MS., Uthman, OA., Vaduganathan, M., Vaezi, A., Valdez, PR., Varavikova, E., Varughese, S., Vasankari, TJ., Venketasubramanian, N., Villafaina, S., Violante, FS., Vladimirov, SK., Vlassov, V., Vollset, SE., Vos, T., Vosoughi, K., Vujcic, IS., Wagnew, FS., Waheed, Y., Wang, Y., Wang, Y-P., Weiderpass, E., Weintraub, RG., Weiss, DJ., Weldegebreal, F., Weldegwergs, KG., Werdecker, A., West, TE., Westerman, R., Whiteford, HA., Widecka, J., Wijeratne, T., Williams, HC., Wilner, LB., Wilson, S., Winkler, AS., Wiyeh, AB., Wiysonge, CS., Wolfe, CDA., Woolf, AD., Wyper, GMA., Xavier, D., Xu, G., Yadgir, S., Yahyazadeh Jabbari, SH., Yamada, T., Yan, LL., Yano, Y., Yaseri, M., Yasin, YJ., Yeshaneh, A., Yimer, EM., Yip, P., Yisma, E., Yonemoto, N., Yoon, S-J., Yotebieng, M., Younis, MZ., Yousefifard, M., Yu, C., Zadnik, V., Zaidi, Z., Zaman, SB., Zamani, M., Zandian, H., Zar, HJ., Zenebe, ZM., Zhou, M., Zipkin, B., Zodpey, S., Zucker, I., Zuhlke, LJ. and Murray, CJL., (2018). Global, regional, and national disability-adjusted life-years (DALYs) for 359 diseases and injuries and healthy life expectancy (HALE) for 195 countries and territories, 1990–2017: a systematic analysis for the Global Burden of Disease Study 2017. The Lancet. 392 (10159), 1859-1922
Murray, CJL., Callender, CSKH., Kulikoff, XR., Srinivasan, V., Abate, D., Abate, KH., Abay, SM., Abbasi, N., Abbastabar, H., Abdela, J., Abdelalim, A., Abdel-Rahman, O., Abdi, A., Abdoli, N., Abdollahpour, I., Abdulkader, RS., Abebe, HT., Abebe, M., Abebe, Z., Abebo, TA., Abejie, AN., Aboyans, V., Abraha, HN., Abreu, DMX., Abrham, AR., Abu-Raddad, LJ., Abu-Rmeileh, NME., Accrombessi, MMK., Acharya, P., Adamu, AA., Adebayo, OM., Adedeji, IA., Adekanmbi, V., Adetokunboh, OO., Adhena, BM., Adhikari, TB., Adib, MG., Adou, AK., Adsuar, JC., Afarideh, M., Afshin, A., Agarwal, G., Agesa, KM., Aghayan, SA., Agrawal, S., Ahmadi, A., Ahmadi, M., Ahmed, MB., Ahmed, S., Aichour, AN., Aichour, I., Aichour, MTE., Akanda, AS., Akbari, ME., Akibu, M., Akinyemi, RO., Akinyemiju, T., Akseer, N., Alahdab, F., Al-Aly, Z., Alam, K., Alebel, A., Aleman, AV., Alene, KA., Al-Eyadhy, A., Ali, R., Alijanzadeh, M., Alizadeh-Navaei, R., Aljunid, SM., Alkerwi, A., Alla, F., Allebeck, P., Almasi, A., Alonso, J., Al-Raddadi, RM., Alsharif, U., Altirkawi, K., Alvis-Guzman, N., Amare, AT., Ammar, W., Anber, NH., Andrei, CL., Androudi, S., Animut, MD., Ansari, H., Ansha, MG., Antonio, CAT., Appiah, SCY., Aremu, O., Areri, HA., Arian, N., Ärnlöv, J., Artaman, A., Aryal, KK., Asayesh, H., Asfaw, ET., Asgedom, SW., Assadi, R., Atey, TMM., Atique, S., Atteraya, MS., Ausloos, M., Avokpaho, EFGA., Awasthi, A., Ayala Quintanilla, BP., Ayele, Y., Ayer, R., Ayuk, TB., Azzopardi, PS., Babalola, TK., Babazadeh, A., Badali, H., Badawi, A., Bali, AG., Banach, M., Barker-Collo, SL., Bärnighausen, TW., Barrero, LH., Basaleem, H., Bassat, Q., Basu, A., Baune, BT., Baynes, HW., Beghi, E., Behzadifar, M., Behzadifar, M., Bekele, BB., Belachew, AB., Belay, AG., Belay, E., Belay, SA., Belay, YA., Bell, ML., Bello, AK., Bennett, DA., Bensenor, IM., Bergeron, G., Berhane, A., Berman, AE., Bernabe, E., Bernstein, RS., Bertolacci, GJ., Beuran, M., Bhattarai, S., Bhaumik, S., Bhutta, ZA., Biadgo, B., Bijani, A., Bikbov, B., Bililign, N., Bin Sayeed, MS., Birlik, SM., Birungi, C., Biswas, T., Bizuneh, H., Bleyer, A., Basara, BB., Bosetti, C., Boufous, S., Brady, OJ., Bragazzi, NL., Brainin, M., Brazinova, A., Breitborde, NJK., Brenner, H., Brewer, JD., Briant, PS., Britton, G., Burstein, R., Busse, R., Butt, ZA., Cahuana-Hurtado, L., Campos-Nonato, IR., Campuzano Rincon, JC., Cano, J., Car, M., Cárdenas, R., Carrero, JJ., Carvalho, F., Castañeda-Orjuela, CA., Castillo Rivas, J., Castro, F., Catalá-López, F., Çavlin, A., Cerin, E., Chalek, J., Chang, H-Y., Chang, J-C., Chattopadhyay, A., Chaturvedi, P., Chiang, PP-C., Chin, KL., Chisumpa, VH., Chitheer, A., Choi, J-YJ., Chowdhury, R., Christopher, DJ., Cicuttini, FM., Ciobanu, LG., Cirillo, M., Claro, RM., Collado-Mateo, D., Comfort, H., Constantin, M-M., Conti, S., Cooper, C., Cooper, LT., Cornaby, L., Cortesi, PA., Cortinovis, M., Costa, M., Cromwell, E., Crowe, CS., Cukelj, P., Cunningham, M., Daba, AK., Dachew, BA., Dandona, L., Dandona, R., Dargan, PI., Daryani, A., Das Gupta, R., Das Neves, J., Dasa, TT., Dash, AP., Weaver, ND., Davitoiu, DV., Davletov, K., De Leo, D., De Neve, J-W., Degefa, MG., Degenhardt, L., Degfie, TT., Deiparine, S., Demoz, GT., Demtsu, B., Denova-Gutiérrez, E., Deribe, K., Dervenis, N., Des Jarlais, DC., Dessie, GA., Dharmaratne, SD., Dhimal, M., Dicker, D., Ding, EL., Dinsa, GD., Djalalinia, S., Do, HP., Dokova, K., Doku, DT., Dolan, KA., Doyle, KE., Driscoll, TR., Dubey, M., Dubljanin, E., Duken, EE., Duraes, AR., Ebrahimpour, S., Edvardsson, D., El Bcheraoui, C., El-Khatib, Z., Elyazar, IR., Enayati, A., Endries, AY., Ermakov, SP., Eshrati, B., Eskandarieh, S., Esmaeili, R., Esteghamati, A., Esteghamati, S., Estep, K., Fakhim, H., Farag, T., Faramarzi, M., Fareed, M., Farinha, CSES., Faro, A., Farvid, MS., Farzadfar, F., Farzaei, MH., Fay, KA., Fazeli, MS., Feigin, VL., Feigl, AB., Feizy, F., Fenny, AP., Fentahun, N., Fereshtehnejad, S-M., Fernandes, E., Feyissa, GT., Filip, I., Finegold, S., Fischer, F., Flor, LS., Foigt, NA., Foreman, KJ., Fornari, C., Fürst, T., Fukumoto, T., Fuller, JE., Fullman, N., Gakidou, E., Gallus, S., Gamkrelidze, A., Ganji, M., Gankpe, FG., Garcia, GM., Garcia-Gordillo, MÁ., Gebre, AK., Gebre, T., Gebregergs, GB., Gebrehiwot, TT., Gebremedhin, AT., Gelano, TF., Gelaw, YA., Geleijnse, JM., Genova-Maleras, R., Gething, P., Gezae, KE., Ghadami, MR., Ghadimi, R., Ghadiri, K., Ghasemi Falavarjani, K., Ghasemi-Kasman, M., Ghiasvand, H., Ghimire, M., Ghoshal, AG., Gill, PS., Gill, TK., Giussani, G., Gnedovskaya, EV., Goli, S., Gomez, RS., Gómez-Dantés, H., Gona, PN., Goodridge, A., Gopalani, SV., Goulart, AC., Goulart, BNG., Grada, A., Grosso, G., Gugnani, HCC., Guo, J., Guo, Y., Gupta, PC., Gupta, R., Gupta, R., Gupta, T., Haagsma, JA., Hachinski, V., Hafezi-Nejad, N., Hagos, TB., Hailegiyorgis, TT., Hailu, GB., Haj-Mirzaian, A., Haj-Mirzaian, A., Hamadeh, RR., Hamidi, S., Handal, AJ., Hankey, GJ., Hao, Y., Harb, HL., Haririan, H., Haro, JM., Hasan, M., Hassankhani, H., Hassen, HY., Havmoeller, R., Hay, SI., He, Y., Hedayatizadeh-Omran, A., Hegazy, MI., Heibati, B., Heidari, B., Hendrie, D., Henok, A., Henry, NJ., Herteliu, C., Heydarpour, F., Hibstu, DT., Hole, MK., Homaie Rad, E., Hoogar, P., Hosgood, HD., Hosseini, SM., Hosseini Chavoshi, MM., Hosseinzadeh, M., Hostiuc, M., Hostiuc, S., Hsairi, M., Hsiao, T., Hu, G., Huang, JJ., Iburg, KM., Igumbor, EU., Ikeda, CT., Ilesanmi, OS., Iqbal, U., Irenso, AA., Irvani, SSN., Isehunwa, OO., Islam, SMS., Jahangiry, L., Jahanmehr, N., Jain, SK., Jakovljevic, M., Jalu, MT., James, SL., Jassal, SK., Javanbakht, M., Jayatilleke, AU., Jeemon, P., Jha, RP., Jha, V., Ji, JS., Jonas, JB., Jozwiak, JJ., Jungari, SB., Jürisson, M., Kabir, Z., Kadel, R., Kahsay, A., Kalani, R., Kapil, U., Karami, M., Matin, BK., Karch, A., Karema, C., Karimi, SM., Kasaeian, A., Kassa, DH., Kassa, GM., Kassa, TD., Kassa, ZY., Kassebaum, NJ., Kastor, A., Katikireddi, SV., Kaul, A., Kawakami, N., Karyani, AK., Kebede, S., Keiyoro, PN., Kemp, GR., Kengne, AP., Keren, A., Kereselidze, M., Khader, YS., Khafaie, MA., Khajavi, A., Khalid, N., Khalil, IA., Khan, EA., Khan, MS., Khang, Y-H., Khanna, T., Khater, MM., Khatony, A., Khazaeipour, Z., Khazaie, H., Khoja, AT., Khosravi, A., Khosravi, MH., Kibret, GD., Kidanemariam, ZT., Kiirithio, DN., Kilgore, PE., Kim, D., Kim, JY., Kim, Y-E., Kim, YJ., Kimokoti, RW., Kinfu, Y., Kinra, S., Kisa, A., Kivimäki, M., Kochhar, S., Kokubo, Y., Kolola, T., Kopec, JA., Kosek, MN., Kosen, S., Koul, PA., Koyanagi, A., Krishan, K., Krishnaswami, S., Krohn, KJ., Defo, BK., Bicer, BK., Kumar, GA., Kumar, M., Kumar, P., Kumsa, FA., Kutz, MJ., Lad, SD., Lafranconi, A., Lal, DK., Lalloo, R., Lam, H., Lami, FH., Lang, JJ., Lanksy, S., Lansingh, VC., Laryea, DO., Lassi, ZS., Latifi, A., Laxmaiah, A., Lazarus, JV., Lee, JB., Lee, PH., Leigh, J., Leshargie, CT., Leta, S., Levi, M., Li, S., Li, X., Li, Y., Liang, J., Liang, X., Liben, ML., Lim, L-L., Limenih, MA., Linn, S., Liu, S., Lorkowski, S., Lotufo, PA., Lozano, R., Lunevicius, R., Mabika, CM., Macarayan, ERK., Mackay, MT., Madotto, F., Mahmood, TAE., Mahotra, NB., Majdan, M., Majdzadeh, R., Majeed, A., Malekzadeh, R., Malik, MA., Mamun, AA., Manamo, WA., Manda, A-L., Mangalam, S., Mansournia, MA., Mantovani, LG., Mapoma, CC., Marami, D., Maravilla, JC., Marcenes, W., Marina, S., Martins-Melo, FR., März, W., Marzan, MB., Mashamba-Thompson, TP., Masiye, F., Mason-Jones, AJ., Massenburg, BB., Mathur, MR., Maulik, PK., Mazidi, M., McGrath, JJ., Mehata, S., Mehendale, SM., Mehndiratta, MM., Mehrotra, R., Mehrzadi, S., Mehta, KM., Mehta, V., Mekonnen, TC., Meles, HG., Meles, KG., Melese, A., Melku, M., Memiah, PTN., Memish, ZA., Mendoza, W., Mengesha, MM., Mengistu, DT., Mengistu, G., Mensah, GA., Mereta, ST., Meretoja, A., Meretoja, TJ., Mestrovic, T., Mezgebe, HB., Miangotar, Y., Miazgowski, B., Miazgowski, T., Miller, TR., Miller-Petrie, MK., Mini, GK., Mirabi, P., Mirica, A., Mirrakhimov, EM., Misganaw, AT., Moazen, B., Mohammad, KA., Mohammadi, M., Mohammadifard, N., Mohammadi-Khanaposhtani, M., Mohammed, MA., Mohammed, S., Mokdad, AH., Mola, GD., Molokhia, M., Monasta, L., Montañez, JC., Moradi, G., Moradi, M., Moradi-Lakeh, M., Moradinazar, M., Moraga, P., Morgado-Da-Costa, J., Mori, R., Morrison, SD., Mosapour, A., Moschos, MM., Mousavi, SM., Muche, AA., Muchie, KF., Mueller, UO., Mukhopadhyay, S., Muller, K., Murphy, TB., Murthy, GVS., Musa, J., Musa, KI., Mustafa, G., Muthupandian, S., Nachega, JB., Nagel, G., Naghavi, M., Naheed, A., Nahvijou, A., Naik, G., Naik, P., Najafi, F., Naldi, L., Nangia, V., Nansseu, JR., Nascimento, BR., Nawaz, H., Ncama, BP., Neamati, N., Negoi, I., Negoi, RI., Neupane, S., Newton, CRJ., Ngalesoni, FN., Ngunjiri, JW., Nguyen, G., Nguyen, LH., Nguyen, TH., Ningrum, DNA., Nirayo, YL., Nisar, MI., Nixon, MR., Nomura, S., Noroozi, M., Noubiap, JJ., Nouri, HR., Shiadeh, MN., Nowroozi, MR., Nyandwi, A., Nyasulu, PS., Odell, CM., Ofori-Asenso, R., Ogah, OS., Ogbo, FA., Oh, I-H., Okoro, A., Oladimeji, O., Olagunju, AT., Olagunju, TO., Olivares, PR., Olusanya, BO., Olusanya, JO., Ong, SK., Ortiz, A., Osgood-Zimmerman, A., Ota, E., Otieno, BA., Otstavnov, SS., Owolabi, MO., Oyekale, AS., P A, M., Pakhale, S., Pakhare, AP., Pana, A., Panda, BK., Panda-Jonas, S., Pandey, AR., Park, E-K., Parsian, H., Patel, S., Patil, ST., Patle, A., Patton, GC., Paturi, VR., Paudel, D., Pedroso, MM., Peprah, EK., Pereira, DM., Perico, N., Pesudovs, K., Petri, WA., Petzold, M., Pierce, M., Pigott, DM., Pillay, JD., Pirsaheb, M., Polanczyk, GV., Postma, MJ., Pourmalek, F., Pourshams, A., Poustchi, H., Prakash, S., Prasad, N., Purcell, CA., Purwar, MB., Qorbani, M., Quansah, R., Radfar, A., Rafay, A., Rafiei, A., Rahim, F., Rahimi-Movaghar, A., Rahimi-Movaghar, V., Rahman, M., Rahman, MS., Rahman, MHU., Rahman, MA., Rahman, SU., Rai, RK., Rajati, F., Rajsic, S., Ram, U., Ranabhat, CL., Ranjan, P., Rawaf, DL., Rawaf, S., Ray, SE., Razo-García, C., Reiner, RC., Reis, C., Remuzzi, G., Renzaho, AMN., Resnikoff, S., Rezaei, S., Rezaeian, S., Rezai, MS., Riahi, SM., Rios-Blancas, MJ., Roba, KT., Roberts, NLS., Roever, L., Ronfani, L., Roshandel, G., Rostami, A., Rubagotti, E., Ruhago, GM., Sabde, YD., Sachdev, PS., Saddik, B., Saeedi Moghaddam, S., Safari, H., Safari, Y., Safari-Faramani, R., Safdarian, M., Safi, S., Safiri, S., Sagar, R., Sahebkar, A., Sahraian, MA., Sajadi, HS., Salahshoor, MR., Salam, N., Salama, JS., Salamati, P., Saldanha, RDF., Saleem, Z., Salimi, Y., Salimzadeh, H., Salomon, JA., Salvi, SS., Salz, I., Sambala, EZ., Samy, AM., Sanabria, J., Sanchez-Niño, MD., Santos, IS., Santric Milicevic, MM., Sao Jose, BP., Sardana, M., Sarker, AR., Sarmiento-Suárez, R., Saroshe, S., Sarrafzadegan, N., Sartorius, B., Sarvi, S., Sathian, B., Satpathy, M., Sawant, AR., Sawhney, M., Saxena, S., Schaeffner, E., Schelonka, K., Schneider, IJC., Schwebel, DC., Schwendicke, F., Seedat, S., Sekerija, M., Sepanlou, SG., Serván-Mori, E., Shabaninejad, H., Shackelford, KA., Shafieesabet, A., Shaheen, AA., Shaikh, MA., Shakir, RA., Shams-Beyranvand, M., Shamsi, M., Shamsizadeh, M., Sharafi, H., Sharafi, K., Sharif, M., Sharif-Alhoseini, M., Sharma, J., Sharma, R., She, J., Sheikh, A., Shi, P., Shibuya, K., Shigematsu, M., Shiri, R., Shirkoohi, R., Shiue, I., Shokraneh, F., Shukla, SR., Si, S., Siabani, S., Sibai, AM., Siddiqi, TJ., Sigfusdottir, ID., Sigurvinsdottir, R., Silpakit, N., Silva, DAS., Silva, JP., Silveira, DGA., Singam, NSV., Singh, JA., Singh, NP., Singh, V., Sinha, DN., Sliwa, K., Soares Filho, AM., Sobaih, BH., Sobhani, S., Soofi, M., Soriano, JB., Soyiri, IN., Sreeramareddy, CT., Starodubov, VI., Steiner, C., Stewart, LG., Stokes, MA., Strong, M., Subart, ML., Sufiyan, MB., Sulo, G., Sunguya, BF., Sur, PJ., Sutradhar, I., Sykes, BL., Sylaja, PN., Sylte, DO., Szoeke, CEI., Tabarés-Seisdedos, R., Tabb, KM., Tadakamadla, SK., Tandon, N., Tassew, AA., Tassew, SG., Taveira, N., Tawye, NY., Tehrani-Banihashemi, A., Tekalign, TG., Tekle, MG., Temsah, M-H., Terkawi, AS., Teshale, MY., Tessema, B., Teweldemedhin, M., Thakur, JS., Thankappan, KR., Thirunavukkarasu, S., Thomas, N., Thomson, AJ., Tilahun, B., To, QG., Tonelli, M., Topor-Madry, R., Torre, AE., Tortajada-Girbés, M., Tovani-Palone, MR., Toyoshima, H., Tran, BX., Tran, KB., Tripathy, SP., Truelsen, TC., Truong, NT., Tsadik, AG., Tsegay, A., Tsilimparis, N., Tudor Car, L., Ukwaja, KN., Ullah, I., Usman, MS., Uthman, OA., Uzun, SB., Vaduganathan, M., Vaezi, A., Vaidya, G., Valdez, PR., Varavikova, E., Varughese, S., Vasankari, TJ., Vasconcelos, AMN., Venketasubramanian, N., Villafaina, S., Violante, FS., Vladimirov, SK., Vlassov, V., Vollset, SE., Vos, T., Vosoughi, K., Vujcic, IS., Wagnew, FS., Waheed, Y., Walson, JL., Wang, Y., Wang, Y-P., Weiderpass, E., Weintraub, RG., Weldegwergs, KG., Werdecker, A., Westerman, R., Whiteford, H., Widecka, J., Widecka, K., Wijeratne, T., Winkler, AS., Wiysonge, CS., Wolfe, CDA., Wu, S., Wyper, GMA., Xu, G., Yamada, T., Yano, Y., Yaseri, M., Yasin, YJ., Ye, P., Yentür, GK., Yeshaneh, A., Yimer, EM., Yip, P., Yisma, E., Yonemoto, N., Yoon, S-J., Yotebieng, M., Younis, MZ., Yousefifard, M., Yu, C., Zadnik, V., Zaidi, Z., Zaman, SB., Zamani, M., Zare, Z., Zeleke, MM., Zenebe, ZM., Zerfu, TA., Zhang, X., Zhao, X-J., Zhou, M., Zhu, J., Zimsen, SRM., Zodpey, S., Zoeckler, L., Lopez, AD. and Lim, SS., (2018). Population and fertility by age and sex for 195 countries and territories, 1950–2017: a systematic analysis for the Global Burden of Disease Study 2017. The Lancet. 392 (10159), 1995-2051
Griswold, MG., Fullman, N., Hawley, C., Arian, N., Zimsen, SRM., Tymeson, HD., Venkateswaran, V., Tapp, AD., Forouzanfar, MH., Salama, JS., Abate, KH., Abate, D., Abay, SM., Abbafati, C., Abdulkader, RS., Abebe, Z., Aboyans, V., Abrar, MM., Acharya, P., Adetokunboh, OO., Adhikari, TB., Adsuar, JC., Afarideh, M., Agardh, EE., Agarwal, G., Aghayan, SA., Agrawal, S., Ahmed, MB., Akibu, M., Akinyemiju, T., Akseer, N., Asfoor, DHA., Al-Aly, Z., Alahdab, F., Alam, K., Albujeer, A., Alene, KA., Ali, R., Ali, SD., Alijanzadeh, M., Aljunid, SM., Alkerwi, A., Allebeck, P., Alvis-Guzman, N., Amare, AT., Aminde, LN., Ammar, W., Amoako, YA., Amul, GGH., Andrei, CL., Angus, C., Ansha, MG., Antonio, CAT., Aremu, O., Ärnlöv, J., Artaman, A., Aryal, KK., Assadi, R., Ausloos, M., Avila-Burgos, L., Avokpaho, EF., Awasthi, A., Ayele, HT., Ayer, R., Ayuk, TB., Azzopardi, PS., Badali, H., Badawi, A., Banach, M., Barker-Collo, SL., Barrero, LH., Basaleem, H., Baye, E., Bazargan-Hejazi, S., Bedi, N., Béjot, Y., Belachew, AB., Belay, SA., Bennett, DA., Bensenor, IM., Bernabe, E., Bernstein, RS., Beyene, AS., Beyranvand, T., Bhaumik, S., Bhutta, ZA., Biadgo, B., Bijani, A., Bililign, N., Birlik, SM., Birungi, C., Bizuneh, H., Bjerregaard, P., Bjørge, T., Borges, G., Bosetti, C., Boufous, S., Bragazzi, NL., Brenner, H., Butt, ZA., Cahuana-Hurtado, L., Calabria, B., Campos-Nonato, IR., Campuzano, JC., Carreras, G., Carrero, JJ., Carvalho, F., Castañeda-Orjuela, CA., Castillo Rivas, J., Catalá-López, F., Chang, J-C., Charlson, FJ., Chattopadhyay, A., Chaturvedi, P., Chowdhury, R., Christopher, DJ., Chung, S-C., Ciobanu, LG., Claro, RM., Conti, S., Cousin, E., Criqui, MH., Dachew, BA., Dargan, PI., Daryani, A., Das Neves, J., Davletov, K., De Castro, F., De Courten, B., De Neve, J-W., Degenhardt, L., Demoz, GT., Des Jarlais, DC., Dey, S., Dhaliwal, RS., Dharmaratne, SD., Dhimal, M., Doku, DT., Doyle, KE., Dubey, M., Dubljanin, E., Duncan, BB., Ebrahimi, H., Edessa, D., El Sayed Zaki, M., Ermakov, SP., Erskine, HE., Esteghamati, A., Faramarzi, M., Farioli, A., Faro, A., Farvid, MS., Farzadfar, F., Feigin, VL., Felisbino-Mendes, MS., Fernandes, E., Ferrari, AJ., Ferri, CP., Fijabi, DO., Filip, I., Finger, JD., Fischer, F., Flaxman, AD., Franklin, RC., Futran, ND., Gallus, S., Ganji, M., Gankpe, FG., Gebregergs, GB., Gebrehiwot, TT., Geleijnse, JM., Ghadimi, R., Ghandour, LA., Ghimire, M., Gill, PS., Ginawi, IA., Giref, AZZ., Gona, PN., Gopalani, SV., Gotay, CC., Goulart, AC., Greaves, F., Grosso, G., Guo, Y., Gupta, R., Gupta, R., Gupta, V., Gutiérrez, RA., GVS, M., Hafezi-Nejad, N., Hagos, TB., Hailu, GB., Hamadeh, RR., Hamidi, S., Hankey, GJ., Harb, HL., Harikrishnan, S., Haro, JM., Hassen, HY., Havmoeller, R., Hay, SI., Heibati, B., Henok, A., Heredia-Pi, I., Hernández-Llanes, NF., Herteliu, C., Hibstu, DTT., Hoogar, P., Horita, N., Hosgood, HD., Hosseini, M., Hostiuc, M., Hu, G., Huang, H., Husseini, A., Idrisov, B., Ileanu, BV., Ilesanmi, OS., Irvani, SSN., Islam, SMS., Jackson, MD., Jakovljevic, M., Jalu, MT., Jayatilleke, AU., Jha, RP., Jonas, JB., Jozwiak, JJ., Kabir, Z., Kadel, R., Kahsay, A., Kapil, U., Kasaeian, A., Kassa, TDD., Katikireddi, SV., Kawakami, N., Kebede, S., Kefale, AT., Keiyoro, PN., Kengne, AP., Khader, Y., Khafaie, MA., Khalil, IA., Khan, MN., Khang, Y-H., Khater, MM., Khubchandani, J., Kim, C-I., Kim, D., Kim, YJ., Kimokoti, RW., Kisa, A., Kivimäki, M., Kochhar, S., Kosen, S., Koul, PA., Koyanagi, A., Krishan, K., Kuate Defo, B., Kucuk Bicer, B., Kulkarni, VS., Kumar, P., Lafranconi, A., Lakshmana Balaji, A., Lalloo, R., Lallukka, T., Lam, H., Lami, FH., Lan, Q., Lang, JJ., Lansky, S., Larsson, AO., Latifi, A., Leasher, JL., Lee, PH., Leigh, J., Leinsalu, M., Leung, J., Levi, M., Li, Y., Lim, L-L., Linn, S., Liu, S., Lobato-Cordero, A., Lopez, AD., Lorkowski, S., Lotufo, PA., Macarayan, ERK., Machado, IE., Madotto, F., Magdy Abd El Razek, H., Magdy Abd El Razek, M., Majdan, M., Majdzadeh, R., Majeed, A., Malekzadeh, R., Malta, DC., Mapoma, CC., Martinez-Raga, J., Maulik, PK., Mazidi, M., Mckee, M., Mehta, V., Meier, T., Mekonen, T., Meles, KG., Melese, A., Memiah, PTN., Mendoza, W., Mengistu, DT., Mensah, GA., Meretoja, TJ., Mezgebe, HB., Miazgowski, T., Miller, TR., Mini, G., Mirica, A., Mirrakhimov, EM., Moazen, B., Mohammad, KA., Mohammadifard, N., Mohammed, S., Monasta, L., Moraga, P., Morawska, L., Mousavi, SM., Mukhopadhyay, S., Musa, KI., Naheed, A., Naik, G., Najafi, F., Nangia, V., Nansseu, JR., Nayak, MSDP., Nejjari, C., Neupane, S., Neupane, SP., Ngunjiri, JW., Nguyen, CT., Nguyen, LH., Nguyen, TH., Ningrum, DNA., Nirayo, YL., Noubiap, JJ., Ofori-Asenso, R., Ogbo, FA., Oh, I-H., Oladimeji, O., Olagunju, AT., Olivares, PR., Olusanya, BO., Olusanya, JO., Oommen, AM., Oren, E., Orpana, HM., Ortega-Altamirano, DDV., Ortiz, JR., Ota, E., Owolabi, MO., Oyekale, AS., P A, M., Pana, A., Park, E-K., Parry, CDH., Parsian, H., Patle, A., Patton, GC., Paudel, D., Petzold, M., Phillips, MR., Pillay, JD., Postma, MJ., Pourmalek, F., Prabhakaran, D., Qorbani, M., Radfar, A., Rafay, A., Rafiei, A., Rahim, F., Rahimi-Movaghar, A., Rahman, M., Rahman, MA., Rai, RK., Rajsic, S., Raju, SB., Ram, U., Rana, SM., Ranabhat, CL., Rawaf, DL., Rawaf, S., Reiner, RC., Reis, C., Renzaho, AMN., Rezai, MS., Roever, L., Ronfani, L., Room, R., Roshandel, G., Rostami, A., Roth, GA., Roy, A., Sabde, YD., Saddik, B., Safiri, S., Sahebkar, A., Salama, JS., Saleem, Z., Salomon, JA., Salvi, SS., Sanabria, J., Sanchez-Niño, MD., Santomauro, DF., Santos, IS., Santric Milicevic, MMM., Sarker, AR., Sarmiento-Suárez, R., Sarrafzadegan, N., Sartorius, B., Satpathy, M., Sawhney, M., Saxena, S., Saylan, M., Schaub, MP., Schmidt, MI., Schneider, IJC., Schöttker, B., Schutte, AE., Schwendicke, F., Sepanlou, SG., Shaikh, MA., Sharif, M., She, J., Sheikh, A., Shen, J., Shiferaw, MS., Shigematsu, M., Shiri, R., Shishani, K., Shiue, I., Shukla, SR., Sigfusdottir, ID., Silva, DAS., Silva, NTD., Silveira, DGA., Sinha, DN., Sitas, F., Soares Filho, AM., Soofi, M., Sorensen, RJD., Soriano, JB., Sreeramareddy, CT., Steckling, N., Stein, DJ., Sufiyan, MB., Sur, PJ., Sykes, BL., Tabarés-Seisdedos, R., Tabuchi, T., Tavakkoli, M., Tehrani-Banihashemi, A., Tekle, MG., Thapa, S., Thomas, N., Topor-Madry, R., Topouzis, F., Tran, BX., Troeger, CE., Truelsen, TC., Tsilimparis, N., Tyrovolas, S., Ukwaja, KN., Ullah, I., Uthman, OA., Valdez, PR., Van Boven, JFM., Vasankari, TJ., Venketasubramanian, N., Violante, FS., Vladimirov, SK., Vlassov, V., Vollset, SE., Vos, T., Wagnew, FWS., Waheed, Y., Wang, Y-P., Weiderpass, E., Weldegebreal, F., Weldegwergs, KG., Werdecker, A., Westerman, R., Whiteford, HA., Widecka, J., Wijeratne, T., Wyper, GMA., Xu, G., Yamada, T., Yano, Y., Ye, P., Yimer, EM., Yip, P., Yirsaw, BD., Yisma, E., Yonemoto, N., Yoon, S-J., Yotebieng, M., Younis, MZ., Zachariah, G., Zaidi, Z., Zamani, M., Zhang, X., Zodpey, S., Mokdad, AH., Naghavi, M., Murray, CJL. and Gakidou, E., (2018). Alcohol use and burden for 195 countries and territories, 1990–2016: a systematic analysis for the Global Burden of Disease Study 2016. The Lancet. 392 (10152), 1015-1035
Fullman, N., Yearwood, J., Abay, SM., Abbafati, C., Abd-Allah, F., Abdela, J., Abdelalim, A., Abebe, Z., Abebo, TA., Aboyans, V., Abraha, HN., Abreu, DMX., Abu-Raddad, LJ., Adane, AA., Adedoyin, RA., Adetokunboh, O., Adhikari, TB., Afarideh, M., Afshin, A., Agarwal, G., Agius, D., Agrawal, A., Agrawal, S., Ahmad Kiadaliri, A., Aichour, MTE., Akibu, M., Akinyemi, RO., Akinyemiju, TF., Akseer, N., Al Lami, FH., Alahdab, F., Al-Aly, Z., Alam, K., Alam, T., Alasfoor, D., Albittar, MI., Alene, KA., Al-Eyadhy, A., Ali, SD., Alijanzadeh, M., Aljunid, SM., Alkerwi, A., Alla, F., Allebeck, P., Allen, C., Alomari, MA., Al-Raddadi, R., Alsharif, U., Altirkawi, KA., Alvis-Guzman, N., Amare, AT., Amenu, K., Ammar, W., Amoako, YA., Anber, N., Andrei, CL., Androudi, S., Antonio, CAT., Araújo, VEM., Aremu, O., Ärnlöv, J., Artaman, A., Aryal, KK., Asayesh, H., Asfaw, ET., Asgedom, SW., Asghar, RJ., Ashebir, MM., Asseffa, NA., Atey, TM., Atre, SR., Atteraya, MS., Avila-Burgos, L., Avokpaho, EFGA., Awasthi, A., Ayala Quintanilla, BP., Ayalew, AA., Ayele, HT., Ayer, R., Ayuk, TB., Azzopardi, P., Azzopardi-Muscat, N., Babalola, TK., Badali, H., Badawi, A., Banach, M., Banerjee, A., Banstola, A., Barber, RM., Barboza, MA., Barker-Collo, SL., Bärnighausen, T., Barquera, S., Barrero, LH., Bassat, Q., Basu, S., Baune, BT., Bazargan-Hejazi, S., Bedi, N., Beghi, E., Behzadifar, M., Behzadifar, M., Bekele, BB., Belachew, AB., Belay, SA., Belay, YA., Bell, ML., Bello, AK., Bennett, DA., Bennett, JR., Bensenor, IM., Berhe, DF., Bernabé, E., Bernstein, RS., Beuran, M., Bhalla, A., Bhatt, P., Bhaumik, S., Bhutta, ZA., Biadgo, B., Bijani, A., Bikbov, B., Birungi, C., Biryukov, S., Bizuneh, H., Bolliger, IW., Bolt, K., Bou-Orm, IR., Bozorgmehr, K., Brady, OJ., Brazinova, A., Breitborde, NJK., Brenner, H., Britton, G., Brugha, TS., Butt, ZA., Cahuana-Hurtado, L., Campos-Nonato, IR., Campuzano, JC., Car, J., Car, M., Cárdenas, R., Carrero, JJ., Carvalho, F., Castañeda-Orjuela, CA., Castillo Rivas, J., Catalá-López, F., Cercy, K., Chalek, J., Chang, H-Y., Chang, J-C., Chattopadhyay, A., Chaturvedi, P., Chiang, PP-C., Chisumpa, VH., Choi, J-YJ., Christensen, H., Christopher, DJ., Chung, S-C., Ciobanu, LG., Cirillo, M., Colombara, D., Conti, S., Cooper, C., Cornaby, L., Cortesi, PA., Cortinovis, M., Costa Pereira, A., Cousin, E., Criqui, MH., Cromwell, EA., Crowe, CS., Crump, JA., Daba, AK., Dachew, BA., Dadi, AF., Dandona, L., Dandona, R., Dargan, PI., Daryani, A., Daryani, M., Das, J., Das, SK., das Neves, J., Davis Weaver, N., Davletov, K., de Courten, B., De Leo, D., De Neve, J-W., Dellavalle, RP., Demoz, G., Deribe, K., Des Jarlais, DC., Dey, S., Dharmaratne, SD., Dhimal, M., Djalalinia, S., Doku, DT., Dolan, K., Dorsey, ER., dos Santos, KPB., Doyle, KE., Driscoll, TR., Dubey, M., Dubljanin, E., Duncan, BB., Echko, M., Edessa, D., Edvardsson, D., Ehrlich, JR., Eldrenkamp, E., El-Khatib, ZZ., Endres, M., Endries, AY., Eshrati, B., Eskandarieh, S., Esteghamati, A., Fakhar, M., Farag, T., Faramarzi, M., Faraon, EJA., Faro, A., Farzadfar, F., Fatusi, A., Fazeli, MS., Feigin, VL., Feigl, AB., Fentahun, N., Fereshtehnejad, S-M., Fernandes, E., Fernandes, JC., Fijabi, DO., Filip, I., Fischer, F., Fitzmaurice, C., Flaxman, AD., Flor, LS., Foigt, N., Foreman, KJ., Frostad, JJ., Fürst, T., Futran, ND., Gakidou, E., Gallus, S., Gambashidze, K., Gamkrelidze, A., Ganji, M., Gebre, AK., Gebrehiwot, TT., Gebremedhin, AT., Gelaw, YA., Geleijnse, JM., Geremew, D., Gething, PW., Ghadimi, R., Ghasemi Falavarjani, K., Ghasemi-Kasman, M., Gill, PS., Giref, AZ., Giroud, M., Gishu, MD., Giussani, G., Godwin, WW., Goli, S., Gomez-Dantes, H., Gona, PN., Goodridge, A., Gopalani, SV., Goryakin, Y., Goulart, AC., Grada, A., Griswold, M., Grosso, G., Gugnani, HC., Guo, Y., Gupta, R., Gupta, R., Gupta, T., Gupta, T., Gupta, V., Haagsma, JA., Hachinski, V., Hafezi-Nejad, N., Hailu, GB., Hamadeh, RR., Hamidi, S., Hankey, GJ., Harb, HL., Harewood, HC., Harikrishnan, S., Haro, JM., Hassen, HY., Havmoeller, R., Hawley, C., Hay, SI., He, J., Hearps, SJC., Hegazy, MI., Heibati, B., Heidari, M., Hendrie, D., Henry, NJ., Herrera Ballesteros, VH., Herteliu, C., Hibstu, DT., Hiluf, MK., Hoek, HW., Homaie Rad, E., Horita, N., Hosgood, HD., Hosseini, M., Hosseini, SR., Hostiuc, M., Hostiuc, S., Hoy, DG., Hsairi, M., Htet, AS., Hu, G., Huang, JJ., Iburg, KM., Idris, F., Igumbor, EU., Ikeda, C., Ileanu, BV., Ilesanmi, OS., Innos, K., Irvani, SSN., Irvine, CMS., Islami, F., Jacobs, TA., Jacobsen, KH., Jahanmehr, N., Jain, R., Jain, SK., Jakovljevic, MB., Jalu, MT., Jamal, AA., Javanbakht, M., Jayatilleke, AU., Jeemon, P., Jha, RP., Jha, V., Jóúwiak, J., John, O., Johnson, SC., Jonas, JB., Joshua, V., Jürisson, M., Kabir, Z., Kadel, R., Kahsay, A., Kalani, R., Kar, C., Karanikolos, M., Karch, A., Karema, CK., Karimi, SM., Kasaeian, A., Kassa, DH., Kassa, GM., Kassa, TD., Kassebaum, NJ., Katikireddi, SV., Kaul, A., Kawakami, N., Kazanjan, K., Kebede, S., Keiyoro, PN., Kemp, GR., Kengne, AP., Kereselidze, M., Ketema, EB., Khader, YS., Khafaie, MA., Khajavi, A., Khalil, IA., Khan, EA., Khan, G., Khan, MN., Khan, MA., Khanal, MN., Khang, Y-H., Khater, MM., Khoja, ATA., Khosravi, A., Khubchandani, J., Kibret, GD., Kiirithio, DN., Kim, D., Kim, YJ., Kimokoti, RW., Kinfu, Y., Kinra, S., Kisa, A., Kissoon, N., Kochhar, S., Kokubo, Y., Kopec, JA., Kosen, S., Koul, PA., Koyanagi, A., Kravchenko, M., Krishan, K., Krohn, KJ., Kuate Defo, B., Kumar, GA., Kumar, P., Kutz, M., Kuzin, I., Kyu, HH., Lad, DP., Lafranconi, A., Lal, DK., Lalloo, R., Lam, H., Lan, Q., Lang, JJ., Lansingh, VC., Lansky, S., Larsson, A., Latifi, A., Lazarus, JV., Leasher, JL., Lee, PH., Legesse, Y., Leigh, J., Leshargie, CT., Leta, S., Leung, J., Leung, R., Levi, M., Li, Y., Liang, J., Liben, ML., Lim, L-L., Lim, SS., Lind, M., Linn, S., Listl, S., Liu, P., Liu, S., Lodha, R., Lopez, AD., Lorch, SA., Lorkowski, S., Lotufo, PA., Lucas, TCD., Lunevicius, R., Lurton, G., Lyons, RA., Maalouf, F., Macarayan, ERK., Mackay, MT., Maddison, ER., Madotto, F., Magdy Abd El Razek, H., Magdy Abd El Razek, M., Majdan, M., Majdzadeh, R., Majeed, A., Malekzadeh, R., Malhotra, R., Malta, DC., Mamun, AA., Manhertz, T., Manguerra, H., Mansournia, MA., Mantovani, LG., Manyazewal, T., Mapoma, CC., Margono, C., Martinez-Raga, J., Martins, SCO., Martins-Melo, FR., Martopullo, I., März, W., Massenburg, BB., Mathur, MR., Maulik, PK., Mazidi, M., McAlinden, C., McGrath, JJ., McKee, M., Mehata, S., Mehrotra, R., Mehta, KM., Mehta, V., Meier, T., Mejia-Rodriguez, F., Meles, KG., Melku, M., Memiah, P., Memish, ZA., Mendoza, W., Mengiste, DA., Mengistu, DT., Menota, BG., Mensah, GA., Meretoja, A., Meretoja, TJ., Mezgebe, HB., Miazgowski, T., Micha, R., Milam, R., Millear, A., Miller, TR., Mini, GK., Minnig, S., Mirica, A., Mirrakhimov, EM., Misganaw, A., Mitchell, PB., Mlashu, FW., Moazen, B., Mohammad, KA., Mohammadibakhsh, R., Mohammed, E., Mohammed, MA., Mohammed, S., Mokdad, AH., Mola, GL., Molokhia, M., Momeniha, F., Monasta, L., Montañez Hernandez, JC., Moosazadeh, M., Moradi-Lakeh, M., Moraga, P., Morawska, L., Moreno Velasquez, I., Mori, R., Morrison, SD., Moses, M., Mousavi, SM., Mueller, UO., Murhekar, M., Murthy, GVS., Murthy, S., Musa, J., Musa, KI., Mustafa, G., Muthupandian, S., Nagata, C., Nagel, G., Naghavi, M., Naheed, A., Naik, GA., Naik, N., Najafi, F., Naldi, L., Nangia, V., Nansseu, JRN., Narayan, KMV., Nascimento, BR., Negoi, I., Negoi, RI., Newton, CR., Ngunjiri, JW., Nguyen, G., Nguyen, L., Nguyen, TH., Nichols, E., Ningrum, DNA., Nolte, E., Nong, VM., Norheim, OF., Norrving, B., Noubiap, JJN., Nyandwi, A., Obermeyer, CM., Ofori-Asenso, R., Ogbo, FA., Oh, I-H., Oladimeji, O., Olagunju, AT., Olagunju, TO., Olivares, PR., Oliveira, PPVD., Olsen, HE., Olusanya, BO., Olusanya, JO., Ong, K., Opio, JN., Oren, E., Ortega-Altamirano, DV., Ortiz, A., Ozdemir, R., PA, M., Pain, AW., Palone, MRT., Pana, A., Panda-Jonas, S., Pandian, JD., Park, E-K., Parsian, H., Patel, T., Pati, S., Patil, ST., Patle, A., Patton, GC., Paturi, VR., Paudel, D., Pedroso, MDM., Pedroza, SP., Pereira, DM., Perico, N., Peterson, H., Petzold, M., Peykari, N., Phillips, MR., Piel, FB., Pigott, DM., Pillay, JD., Piradov, MA., Polinder, S., Pond, CD., Postma, MJ., Pourmalek, F., Prakash, S., Prakash, V., Prasad, N., Prasad, NM., Purcell, C., Qorbani, M., Quintana, HK., Radfar, A., Rafay, A., Rafiei, A., Rahimi, K., Rahimi-Movaghar, A., Rahimi-Movaghar, V., Rahman, M., Rahman, MA., Rahman, SU., Rai, RK., Raju, SB., Ram, U., Rana, SM., Rankin, Z., Rasella, D., Rawaf, DL., Rawaf, S., Ray, SE., Razo-García, CA., Reddy, P., Reiner, RC., Reis, C., Reitsma, MB., Remuzzi, G., Renzaho, AMN., Resnikoff, S., Rezaei, S., Rezai, MS., Ribeiro, AL., Rios Blancas, MJ., Rivera, JA., Roever, L., Ronfani, L., Roshandel, G., Rostami, A., Roth, GA., Rothenbacher, D., Roy, A., Roy, N., Ruhago, GM., Sabde, YD., Sachdev, PS., Sadat, N., Safdarian, M., Safiri, S., Sagar, R., Sahebkar, A., Sahraian, MA., Sajadi, HS., Salama, J., Salamati, P., Saldanha, RDF., Salimzadeh, H., Salomon, JA., Samy, AM., Sanabria, JR., Sancheti, PK., Sanchez-Niño, MD., Santomauro, D., Santos, IS., Santric Milicevic, MM., Sarker, AR., Sarrafzadegan, N., Sartorius, B., Satpathy, M., Savic, M., Sawhney, M., Saxena, S., Saylan, MI., Schaeffner, E., Schmidhuber, J., Schmidt, MI., Schneider, IJC., Schumacher, AE., Schutte, AE., Schwebel, DC., Schwendicke, F., Sekerija, M., Sepanlou, SG., Servan-Mori, EE., Shafieesabet, A., Shaikh, MA., Shakh-Nazarova, M., Shams-Beyranvand, M., Sharafi, H., Sharif-Alhoseini, M., Shariful Islam, SM., Sharma, M., Sharma, R., She, J., Sheikh, A., Shfare, MT., Shi, P., Shields, C., Shigematsu, M., Shinohara, Y., Shiri, R., Shirkoohi, R., Shiue, I., Shrime, MG., Shukla, SR., Siabani, S., Sigfusdottir, ID., Silberberg, DH., Silva, DAS., Silva, JP., Silveira, DGA., Singh, JA., Singh, L., Singh, NP., Singh, V., Sinha, DN., Sinke, AH., Sisay, M., Skirbekk, V., Sliwa, K., Smith, A., Soares Filho, AM., Sobaih, BHA., Somai, M., Soneji, S., Soofi, M., Sorensen, RJD., Soriano, JB., Soyiri, IN., Sposato, LA., Sreeramareddy, CT., Srinivasan, V., Stanaway, JD., Stathopoulou, V., Steel, N., Stein, DJ., Stokes, MA., Sturua, L., Sufiyan, MB., Suliankatchi, RA., Sunguya, BF., Sur, PJ., Sykes, BL., Sylaja, PN., Tabarés-Seisdedos, R., Tadakamadla, SK., Tadesse, AH., Taffere, GR., Tandon, N., Tariku, AT., Taveira, N., Tehrani-Banihashemi, A., Temam Shifa, G., Temsah, M-H., Terkawi, AS., Tesema, AG., Tesfaye, DJ., Tessema, B., Thakur, JS., Thomas, N., Thompson, MJ., Tillmann, T., To, QG., Tobe-Gai, R., Tonelli, M., Topor-Madry, R., Topouzis, F., Torre, A., Tortajada, M., Tran, BX., Tran, KB., Tripathi, A., Tripathy, SP., Troeger, C., Truelsen, T., Tsoi, D., Tudor Car, L., Tuem, KB., Tyrovolas, S., Uchendu, US., Ukwaja, KN., Ullah, I., Updike, R., Uthman, OA., Uzochukwu, BSC., Valdez, PR., van Boven, JFM., Varughese, S., Vasankari, T., Violante, FS., Vladimirov, SK., Vlassov, VV., Vollset, SE., Vos, T., Wagnew, F., Waheed, Y., Wallin, MT., Walson, JL., Wang, Y., Wang, Y-P., Wassie, MM., Weaver, MR., Weiderpass, E., Weintraub, RG., Weiss, J., Weldegwergs, KG., Werdecker, A., West, TE., Westerman, R., White, RG., Whiteford, HA., Widecka, J., Winkler, AS., Wiysonge, CS., Wolfe, CDA., Wondimkun, YA., Workicho, A., Wyper, GMA., Xavier, D., Xu, G., Yan, LL., Yano, Y., Yaseri, M., Yimer, NB., Yin, P., Yip, P., Yirsaw, BD., Yonemoto, N., Yonga, G., Yoon, S-J., Yotebieng, M., Younis, MZ., Yu, C., Zadnik, V., Zaidi, Z., Zaki, MES., Zaman, SB., Zamani, M., Zenebe, ZM., Zhou, M., Zhu, J., Zimsen, SRM., Zipkin, B., Zodpey, S., Zuhlke, LJ., Murray, CJL. and Lozano, R., (2018). Measuring performance on the Healthcare Access and Quality Index for 195 countries and territories and selected subnational locations: a systematic analysis from the Global Burden of Disease Study 2016. The Lancet. 391 (10136), 2236-2271
(2018). The burden of mental disorders in the Eastern Mediterranean region, 1990–2015: findings from the global burden of disease 2015 study. International Journal of Public Health. 63 (S1), 25-37
(2018). Trends in HIV/AIDS morbidity and mortality in Eastern Mediterranean countries, 1990–2015: findings from the Global Burden of Disease 2015 study. International Journal of Public Health. 63 (S1), 123-136
(2018). Maternal mortality and morbidity burden in the Eastern Mediterranean Region: findings from the Global Burden of Disease 2015 study. International Journal of Public Health. 63 (S1), 47-61
Abdollahpour, I., Nedjat, S., Noroozian, M., Salimi, Y. and Majdzadeh, R., (2017). Positive Aspects of Caregiving Questionnaire. J Geriatr Psychiatry Neurol. 30 (2), 77-83
Akbari Sari, A., Rezaei, S., Arab, M., Karami Matin, B. and Majdzadeh, R., (2017). Does smoking status affect cost of hospitalization? Evidence from three main diseases associated with smoking in Iran. Med J Islam Repub Iran. 31 (1), 63-367
Akrami, F., Abbasi, M., Karimi, A., Shahrivari, A., Majdzadeh, R. and Zali, A., (2017). Analyzing the politico-moral foundations of the Iran's health system based on theories of justice. J Med Ethics Hist Med. 10, 4-
Ashoorkhani, M., Majdzadeh, R., Nedjat, S. and Gholami, J., (2017). Promoting the Quality of Health Research-based News: Introduction of a Tool. Int J Prev Med. 8, 87-
Djalalinia, S., Modirian, M., Sheidaei, A., Yoosefi, M., Zokaiee, H., Damirchilu, B., Mahmoudi, Z., Mahmoudi, N., Hajipour, MJ., Peykari, N., Rezaei, N., Haghshenas, R., Mohammadi, MH., Delavari, A., Gouya, MM., Naderimagham, S., Kousha, A., Moghisi, A., Mahdavihezaveh, A., Abachizadeh, K., Majdzadeh, R., Sayyari, AA., Malekzadeh, R., Larijani, B. and Farzadfar, F., (2017). Protocol Design for Large-Scale Cross-Sectional Studies of Surveillance of Risk Factors of Non-Communicable Diseases in Iran: STEPs 2016. Arch Iran Med. 20 (9), 608-616
Hasan Imani-Nasab, M., Seyedin, H., Yazdizadeh, B. and Majdzadeh, R., (2017). A Qualitative Assessment of the Evidence Utilization for Health Policy-Making on the Basis of SUPPORT Tools in a Developing Country. Int J Health Policy Manag. 6 (8), 457-465
Hosseini, B., Nedjat, S., Zendehdel, K., Majdzadeh, R., Nourmohammadi, A. and Montazeri, A., (2017). Response shift in quality of life assessment among cancer patients: A study from Iran. Med J Islam Repub Iran. 31 (1), 120-803
Imani-Nasab, MH., Yazdizadeh, B., Salehi, M., Seyedin, H. and Majdzadeh, R., (2017). Validity and reliability of the Evidence Utilisation in Policymaking Measurement Tool (EUPMT). Health Res Policy Syst. 15 (1), 66-
Jamshidi, E., Moradi, A. and Majdzadeh, R., (2017). Environmental risk factors contributing to traffic accidents in children: a case-control study. Int J Inj Contr Saf Promot. 24 (3), 338-344
Mansoori, P., Marusic, A. and Majdzadeh, R., (2017). Iran's research needs to be more noticed. Lancet. 389 (10068), 503-504
Mirani, A., Holakouie-Naieni, K., Majdzadeh, R., Nematollahi, S. and Baig, S., (2017). Knowledge, Attitude, and Practices about Polio Vaccination of the Guardian in Super High-risk Areas of Gadap Town, Karachi, Pakistan. Iran J Public Health. 46 (5), 715-716
Mohamadi Bolbanabad, A., Mosadeghrad, AM., Arab, M. and Majdzadeh, R., (2017). Impact of Merger and Acquisition on University Performance. Arch Iran Med. 20 (8), 518-524
Mohtasham, F., Majdzadeh, R. and Jamshidi, E., (2017). Hospital-Based Health Technology Assessment in Iran. Int J Technol Assess Health Care. 33 (4), 529-533
Qorbani, M., Farzadfar, F., Majdzadeh, R., Mohammad, K. and Motevalian, A., (2017). Technical efficiency of rural primary health care system for diabetes treatment in Iran: a stochastic frontier analysis. J Diabetes Metab Disord. 16 (1), 33-7
Rahaman, KS., Majdzadeh, R., Holakouie Naieni, K. and Raza, O., (2017). Knowledge, Attitude and Practices (KAP) Regarding Chronic Complications of Diabetes among Patients with Type 2 Diabetes in Dhaka. Int J Endocrinol Metab. 15 (3), e12555-
Sajadi, HS. and Majdzadeh, R., (2017). Who Would Be the Ideal Minister to Run the Current Health System of Iran?. Int J Prev Med. 8 (1), 59-59
Soltani, S., Takian, A., Akbari Sari, A., Majdzadeh, R. and Kamali, M., (2017). Cultural barriers in access to healthcare services for people with disability in Iran: A qualitative study. Med J Islam Repub Iran. 31 (1), 51-299
Yazdizadeh, B., Parsaeian, M., Majdzadeh, R. and Nikooee, S., (2017). Impact of Health Research Systems on Under-5 Mortality Rate: A Trend Analysis. Int J Health Policy Manag. 6 (7), 395-402
Yari, A., Nedjat, S., Asadi-Lari, M. and Majdzadeh, R., (2017). Perceptions about Iranian-Kurds' ethnic-inequality in health. BMC Int Health Hum Rights. 17 (1), 24-
Shalviri, G., Mohebbi, N., Mirbaha, F., Majdzadeh, R., Yazdizadeh, B. and Gholami, K., (2017). Improving adverse drug event reporting by health care professionals. Cochrane Database of Systematic Reviews. 2017 (3)
Soltani, S., Takian, A., Sari, AA., Majdzadeh, R. and Kamali, M., (2017). Cultural barriers in access to healthcare services for people with disability in Iran: A qualitative study. Medical Journal of the Islamic Republic of Iran. 31 (1), 1-7
Hay, SI., Abajobir, AA., Abate, KH., Abbafati, C., Abbas, KM., Abd-Allah, F., Abdulkader, RS., Abdulle, AM., Abebo, TA., Abera, SF., Aboyans, V., Abu-Raddad, LJ., Ackerman, IN., Adedeji, IA., Adetokunboh, O., Afshin, A., Aggarwal, R., Agrawal, S., Agrawal, A., Ahmed, MB., Aichour, MTE., Aichour, AN., Aichour, I., Aiyar, S., Akinyemiju, TF., Akseer, N., Al Lami, FH., Alahdab, F., Al-Aly, Z., Alam, K., Alam, N., Alam, T., Alasfoor, D., Alene, KA., Ali, R., Alizadeh-Navaei, R., Alkaabi, JM., Alkerwi, A., Alla, F., Allebeck, P., Allen, C., Al-Maskari, F., AlMazroa, MA., Al-Raddadi, R., Alsharif, U., Alsowaidi, S., Althouse, BM., Altirkawi, KA., Alvis-Guzman, N., Amare, AT., Amini, E., Ammar, W., Amoako, YA., Ansha, MG., Antonio, CAT., Anwari, P., Ärnlöv, J., Arora, M., Artaman, A., Aryal, KK., Asgedom, SW., Atey, TM., Atnafu, NT., Avila-Burgos, L., Avokpaho, EFGA., Awasthi, A., Awasthi, S., Azarpazhooh, MR., Azzopardi, P., Babalola, TK., Bacha, U., Badawi, A., Balakrishnan, K., Bannick, MS., Barac, A., Barker-Collo, SL., Bärnighausen, T., Barquera, S., Barrero, LH., Basu, S., Battista, R., Battle, KE., Baune, BT., Bazargan-Hejazi, S., Beardsley, J., Bedi, N., Béjot, Y., Bekele, BB., Bell, ML., Bennett, DA., Bennett, JR., Bensenor, IM., Benson, J., Berhane, A., Berhe, DF., Bernabé, E., Betsu, BD., Beuran, M., Beyene, AS., Bhansali, A., Bhatt, S., Bhutta, ZA., Biadgilign, S., Bicer, BK., Bienhoff, K., Bikbov, B., Birungi, C., Biryukov, S., Bisanzio, D., Bizuayehu, HM., Blyth, FM., Boneya, DJ., Bose, D., Bou-Orm, IR., Bourne, RRA., Brainin, M., Brayne, C., Brazinova, A., Breitborde, NJK., Briant, PS., Britton, G., Brugha, TS., Buchbinder, R., Bulto, LNB., Bumgarner, BR., Butt, ZA., Cahuana-Hurtado, L., Cameron, E., Campos-Nonato, IR., Carabin, H., Cárdenas, R., Carpenter, DO., Carrero, JJ., Carter, A., Carvalho, F., Casey, D., Castañeda-Orjuela, CA., Castle, CD., Catalá-López, F., Chang, J-C., Charlson, FJ., Chaturvedi, P., Chen, H., Chibalabala, M., Chibueze, CE., Chisumpa, VH., Chitheer, AA., Chowdhury, R., Christopher, DJ., Ciobanu, LG., Cirillo, M., Colombara, D., Cooper, LT., Cooper, C., Cortesi, PA., Cortinovis, M., Criqui, MH., Cromwell, EA., Cross, M., Crump, JA., Dadi, AF., Dalal, K., Damasceno, A., Dandona, L., Dandona, R., das Neves, J., Davitoiu, DV., Davletov, K., de Courten, B., De Leo, D., De Steur, H., Defo, BK., Degenhardt, L., Deiparine, S., Dellavalle, RP., Deribe, K., Deribew, A., Des Jarlais, DC., Dey, S., Dharmaratne, SD., Dhillon, PK., Dicker, D., Djalainia, S., Do, HP., Dokova, K., Doku, DT., Dorsey, ER., dos Santos, KPB., Driscoll, TR., Dubey, M., Duncan, BB., Ebel, BE., Echko, M., El-Khatib, ZZ., Enayati, A., Endries, AY., Ermakov, SP., Erskine, HE., Eshetie, S., Eshrati, B., Esteghamati, A., Estep, K., Fanuel, FBB., Farag, T., Farinha, CSES., Faro, A., Farzadfar, F., Fazeli, MS., Feigin, VL., Feigl, AB., Fereshtehnejad, S-M., Fernandes, JC., Ferrari, AJ., Feyissa, TR., Filip, I., Fischer, F., Fitzmaurice, C., Flaxman, AD., Foigt, N., Foreman, KJ., Franklin, RC., Frostad, JJ., Fullman, N., Fürst, T., Furtado, JM., Futran, ND., Gakidou, E., Garcia-Basteiro, AL., Gebre, T., Gebregergs, GB., Gebrehiwot, TT., Geleijnse, JM., Geleto, A., Gemechu, BL., Gesesew, HA., Gething, PW., Ghajar, A., Gibney, KB., Gillum, RF., Ginawi, IAM., Gishu, MD., Giussani, G., Godwin, WW., Goel, K., Goenka, S., Goldberg, EM., Gona, PN., Goodridge, A., Gopalani, SV., Gosselin, RA., Gotay, CC., Goto, A., Goulart, AC., Graetz, N., Gugnani, HC., Gupta, PC., Gupta, R., Gupta, T., Gupta, V., Gupta, R., Gutiérrez, RA., Hachinski, V., Hafezi-Nejad, N., Hailu, AD., Hailu, GB., Hamadeh, RR., Hamidi, S., Hammami, M., Handal, AJ., Hankey, GJ., Hao, Y., Harb, HL., Hareri, HA., Haro, JM., Harun, KM., Harvey, J., Hassanvand, MS., Havmoeller, R., Hay, RJ., Hedayati, MT., Hendrie, D., Henry, NJ., Heredia-Pi, IB., Heydarpour, P., Hoek, HW., Hoffman, HJ., Horino, M., Horita, N., Hosgood, HD., Hostiuc, S., Hotez, PJ., Hoy, DG., Htet, AS., Hu, G., Huang, JJ., Huynh, C., Iburg, KM., Igumbor, EU., Ikeda, C., Irvine, CMS., Islam, SMS., Jacobsen, KH., Jahanmehr, N., Jakovljevic, MB., James, P., Jassal, SK., Javanbakht, M., Jayaraman, SP., Jeemon, P., Jensen, PN., Jha, V., Jiang, G., John, D., Johnson, CO., Johnson, SC., Jonas, JB., Jürisson, M., Kabir, Z., Kadel, R., Kahsay, A., Kamal, R., Kar, C., Karam, NE., Karch, A., Karema, CK., Karimi, SM., Karimkhani, C., Kasaeian, A., Kassa, GM., Kassaw, NA., Kassebaum, NJ., Kastor, A., Katikireddi, SV., Kaul, A., Kawakami, N., Keiyoro, PN., Kemmer, L., Kengne, AP., Keren, A., Kesavachandran, CN., Khader, YS., Khalil, IA., Khan, EA., Khang, Y-H., Khoja, AT., Khosravi, A., Khubchandani, J., Kiadaliri, AA., Kieling, C., Kim, YJ., Kim, D., Kimokoti, RW., Kinfu, Y., Kisa, A., Kissimova-Skarbek, KA., Kissoon, N., Kivimaki, M., Knudsen, AK., Kokubo, Y., Kolte, D., Kopec, JA., Kosen, S., Kotsakis, GA., Koul, PA., Koyanagi, A., Kravchenko, M., Krohn, KJ., Kumar, GA., Kumar, P., Kyu, HH., Lager, ACJ., Lal, DK., Lalloo, R., Lallukka, T., Lambert, N., Lan, Q., Lansingh, VC., Larsson, A., Leasher, JL., Lee, PH., Leigh, J., Leshargie, CT., Leung, J., Leung, R., Levi, M., Li, Y., Li, Y., Liang, X., Liben, ML., Lim, SS., Linn, S., Liu, PY., Liu, A., Liu, S., Liu, Y., Lodha, R., Logroscino, G., Looker, KJ., Lopez, AD., Lorkowski, S., Lotufo, PA., Lozano, R., Lucas, TCD., Lunevicius, R., Lyons, RA., Macarayan, ERK., Maddison, ER., Magdy Abd El Razek, HMA., Magdy Abd El Razek, M., Magis-Rodriguez, C., Mahdavi, M., Majdan, M., Majdzadeh, R., Majeed, A., Malekzadeh, R., Malhotra, R., Malta, DC., Mamun, AA., Manguerra, H., Manhertz, T., Mantovani, LG., Mapoma, CC., March, LM., Marczak, LB., Martinez-Raga, J., Martins, PHV., Martins-Melo, FR., Martopullo, I., März, W., Mathur, MR., Mazidi, M., McAlinden, C., McGaughey, M., McGrath, JJ., McKee, M., Mehata, S., Meier, T., Meles, KG., Memiah, P., Memish, ZA., Mendoza, W., Mengesha, MM., Mengistie, MA., Mengistu, DT., Mensah, GA., Meretoja, TJ., Meretoja, A., Mezgebe, HB., Micha, R., Millear, A., Miller, TR., Minnig, S., Mirarefin, M., Mirrakhimov, EM., Misganaw, A., Mishra, SR., Mitchell, PB., Mohammad, KA., Mohammadi, A., Mohammed, MSK., Mohammed, KE., Mohammed, S., Mohan, MBV., Mokdad, AH., Mollenkopf, SK., Monasta, L., Montañez Hernandez, JC., Montico, M., Moradi-Lakeh, M., Moraga, P., Morawska, L., Mori, R., Morrison, SD., Moses, M., Mountjoy-Venning, C., Mruts, KB., Mueller, UO., Muller, K., Murdoch, ME., Murthy, GVS., Murthy, S., Musa, KI., Nachega, JB., Nagel, G., Naghavi, M., Naheed, A., Naidoo, KS., Nangia, V., Nasher, JT., Natarajan, G., Negasa, DE., Negoi, RI., Negoi, I., Newton, CR., Ngunjiri, JW., Nguyen, CT., Nguyen, QL., Nguyen, TH., Nguyen, G., Nguyen, M., Nichols, E., Ningrum, DNA., Nong, VM., Norheim, OF., Norrving, B., Noubiap, JJN., Nyandwi, A., Obermeyer, CM., O'Donnell, MJ., Ogbo, FA., Oh, I-H., Okoro, A., Oladimeji, O., Olagunju, AT., Olagunju, TO., Olsen, HE., Olusanya, BO., Olusanya, JO., Ong, K., Opio, JN., Oren, E., Ortiz, A., Osborne, RH., Osgood-Zimmerman, A., Osman, M., Ota, E., Owolabi, MO., PA, M., Pacella, RE., Panda, BK., Pandian, JD., Papachristou, C., Park, E-K., Parry, CD., Parsaeian, M., Patil, ST., Patten, SB., Patton, GC., Paudel, D., Paulson, K., Pearce, N., Pereira, DM., Perez, KM., Perico, N., Pesudovs, K., Peterson, CB., Petri, WA., Petzold, M., Phillips, MR., Phipps, G., Pigott, DM., Pillay, JD., Pinho, C., Piradov, MA., Plass, D., Pletcher, MA., Popova, S., Poulton, RG., Pourmalek, F., Prabhakaran, D., Prasad, N., Purcell, C., Purwar, M., Qorbani, M., Quintanilla, BPA., Rabiee, RHS., Radfar, A., Rafay, A., Rahimi, K., Rahimi-Movaghar, A., Rahimi-Movaghar, V., Rahman, MHU., Rahman, MA., Rahman, M., Rai, RK., Rajsic, S., Ram, U., Ranabhat, CL., Rangaswamy, T., Rankin, Z., Rao, PV., Rao, PC., Rawaf, S., Ray, SE., Reiner, RC., Reinig, N., Reitsma, M., Remuzzi, G., Renzaho, AMN., Resnikoff, S., Rezaei, S., Ribeiro, AL., Rivas, JC., Roba, HS., Robinson, SR., Rojas-Rueda, D., Rokni, MB., Ronfani, L., Roshandel, G., Roth, GA., Rothenbacher, D., Roy, A., Rubagotti, E., Ruhago, GM., Saadat, S., Safdarian, M., Safiri, S., Sagar, R., Sahathevan, R., Sahraian, MA., Salama, J., Saleh, MM., Salomon, JA., Salvi, SS., Samy, AM., Sanabria, JR., Sanchez-Niño, MD., Santomauro, D., Santos, JV., Santos, IS., Santric Milicevic, MM., Sartorius, B., Satpathy, M., Sawhney, M., Saxena, S., Schelonka, K., Schmidt, MI., Schneider, IJC., Schöttker, B., Schutte, AE., Schwebel, DC., Schwendicke, F., Seedat, S., Sepanlou, SG., Servan-Mori, EE., Shaheen, A., Shaikh, MA., Shamsipour, M., Sharma, R., Sharma, J., She, J., Shi, P., Shibuya, K., Shields, C., Shifa, GT., Shiferaw, MS., Shigematsu, M., Shiri, R., Shirkoohi, R., Shirude, S., Shishani, K., Shoman, H., Siabani, S., Sibai, AM., Sigfusdottir, ID., Silberberg, DH., Silva, DAS., Silva, JP., Silveira, DGA., Singh, JA., Singh, OP., Singh, NP., Singh, V., Sinha, DN., Skiadaresi, E., Slepak, EL., Smith, DL., Smith, M., Sobaih, BHA., Sobngwi, E., Soljak, M., Sorensen, RJD., Sousa, TCM., Sposato, LA., Sreeramareddy, CT., Srinivasan, V., Stanaway, JD., Stathopoulou, V., Steel, N., Stein, DJ., Steiner, C., Steinke, S., Stokes, MA., Stovner, LJ., Strub, B., Subart, M., Sufiyan, MB., Sunguya, BF., Sur, PJ., Swaminathan, S., Sykes, BL., Sylte, D., Szoeke, CEI., Tabarés-Seisdedos, R., Tadakamadla, SK., Taffere, GR., Takala, JS., Tandon, N., Tanne, D., Tarekegn, YL., Tavakkoli, M., Taveira, N., Taylor, HR., Tegegne, TK., Tehrani-Banihashemi, A., Tekelab, T., Terkawi, AS., Tesfaye, DJ., Tesssema, B., Thakur, JS., Thamsuwan, O., Theadom, AM., Theis, AM., Thomas, KE., Thomas, N., Thompson, R., Thrift, AG., Tobe-Gai, R., Tobollik, M., Tonelli, M., Topor-Madry, R., Tortajada, M., Touvier, M., Traebert, J., Tran, BX., Troeger, C., Truelsen, T., Tsoi, D., Tuzcu, EM., Tymeson, H., Tyrovolas, S., Ukwaja, KN., Undurraga, EA., Uneke, CJ., Updike, R., Uthman, OA., Uzochukwu, BSC., van Boven, JFM., Varughese, S., Vasankari, T., Veerman, LJ., Venkatesh, S., Venketasubramanian, N., Vidavalur, R., Vijayakumar, L., Violante, FS., Vishnu, A., Vladimirov, SK., Vlassov, VV., Vollset, SE., Vos, T., Wadilo, F., Wakayo, T., Wallin, MT., Wang, Y-P., Weichenthal, S., Weiderpass, E., Weintraub, RG., Weiss, DJ., Werdecker, A., Westerman, R., Whiteford, HA., Wijeratne, T., Williams, HC., Wiysonge, CS., Woldeyes, BG., Wolfe, CDA., Woodbrook, R., Woolf, AD., Workicho, A., Xavier, D., Xu, G., Yadgir, S., Yaghoubi, M., Yakob, B., Yan, LL., Yano, Y., Ye, P., Yihdego, MG., Yimam, HH., Yip, P., Yonemoto, N., Yoon, S-J., Yotebieng, M., Younis, MZ., Yu, C., Zaidi, Z., Zaki, MES., Zegeye, EA., Zenebe, ZM., Zhang, X., Zheng, Y., Zhou, M., Zipkin, B., Zodpey, S., Zoeckler, L., Zuhlke, LJ. and Murray, CJL., (2017). Global, regional, and national disability-adjusted life-years (DALYs) for 333 diseases and injuries and healthy life expectancy (HALE) for 195 countries and territories, 1990–2016: a systematic analysis for the Global Burden of Disease Study 2016. The Lancet. 390 (10100), 1260-1344
Wang, H., Abajobir, AA., Abate, KH., Abbafati, C., Abbas, KM., Abd-Allah, F., Abera, SF., Abraha, HN., Abu-Raddad, LJ., Abu-Rmeileh, NME., Adedeji, IA., Adedoyin, RA., Adetifa, IMO., Adetokunboh, O., Afshin, A., Aggarwal, R., Agrawal, A., Agrawal, S., Ahmad Kiadaliri, A., Ahmed, MB., Aichour, MTE., Aichour, AN., Aichour, I., Aiyar, S., Akanda, AS., Akinyemiju, TF., Akseer, N., Al Lami, FH., Alabed, S., Alahdab, F., Al-Aly, Z., Alam, K., Alam, N., Alasfoor, D., Aldridge, RW., Alene, KA., Al-Eyadhy, A., Alhabib, S., Ali, R., Alizadeh-Navaei, R., Aljunid, SM., Alkaabi, JM., Alkerwi, A., Alla, F., Allam, SD., Allebeck, P., Al-Raddadi, R., Alsharif, U., Altirkawi, KA., Alvis-Guzman, N., Amare, AT., Ameh, EA., Amini, E., Ammar, W., Amoako, YA., Anber, N., Andrei, CL., Androudi, S., Ansari, H., Ansha, MG., Antonio, CAT., Anwari, P., Ärnlöv, J., Arora, M., Artaman, A., Aryal, KK., Asayesh, H., Asgedom, SW., Asghar, RJ., Assadi, R., Assaye, AM., Atey, TM., Atre, SR., Avila-Burgos, L., Avokpaho, EFGA., Awasthi, A., Babalola, TK., Bacha, U., Badawi, A., Balakrishnan, K., Balalla, S., Barac, A., Barber, RM., Barboza, MA., Barker-Collo, SL., Bärnighausen, T., Barquera, S., Barregard, L., Barrero, LH., Baune, BT., Bazargan-Hejazi, S., Bedi, N., Beghi, E., Béjot, Y., Bekele, BB., Bell, ML., Bello, AK., Bennett, DA., Bennett, JR., Bensenor, IM., Benson, J., Berhane, A., Berhe, DF., Bernabé, E., Beuran, M., Beyene, AS., Bhala, N., Bhansali, A., Bhaumik, S., Bhutta, ZA., Bicer, BK., Bidgoli, HH., Bikbov, B., Birungi, C., Biryukov, S., Bisanzio, D., Bizuayehu, HM., Bjerregaard, P., Blosser, CD., Boneya, DJ., Boufous, S., Bourne, RRA., Brazinova, A., Breitborde, NJK., Brenner, H., Brugha, TS., Bukhman, G., Bulto, LNB., Bumgarner, BR., Burch, M., Butt, ZA., Cahill, LE., Cahuana-Hurtado, L., Campos-Nonato, IR., Car, J., Car, M., Cárdenas, R., Carpenter, DO., Carrero, JJ., Carter, A., Castañeda-Orjuela, CA., Castro, FF., Castro, RE., Catalá-López, F., Chen, H., Chiang, PP-C., Chibalabala, M., Chisumpa, VH., Chitheer, AA., Choi, J-YJ., Christensen, H., Christopher, DJ., Ciobanu, LG., Cirillo, M., Cohen, AJ., Colquhoun, SM., Coresh, J., Criqui, MH., Cromwell, EA., Crump, JA., Dandona, L., Dandona, R., Dargan, PI., das Neves, J., Davey, G., Davitoiu, DV., Davletov, K., de Courten, B., De Leo, D., Degenhardt, L., Deiparine, S., Dellavalle, RP., Deribe, K., Deribew, A., Des Jarlais, DC., Dey, S., Dharmaratne, SD., Dherani, MK., Diaz-Torné, C., Ding, EL., Dixit, P., Djalalinia, S., Do, HP., Doku, DT., Donnelly, CA., dos Santos, KPB., Douwes-Schultz, D., Driscoll, TR., Duan, L., Dubey, M., Duncan, BB., Dwivedi, LK., Ebrahimi, H., El Bcheraoui, C., Ellingsen, CL., Enayati, A., Endries, AY., Ermakov, SP., Eshetie, S., Eshrati, B., Eskandarieh, S., Esteghamati, A., Estep, K., Fanuel, FBB., Faro, A., Farvid, MS., Farzadfar, F., Feigin, VL., Fereshtehnejad, S-M., Fernandes, JG., Fernandes, JC., Feyissa, TR., Filip, I., Fischer, F., Foigt, N., Foreman, KJ., Frank, T., Franklin, RC., Fraser, M., Friedman, J., Frostad, JJ., Fullman, N., Fürst, T., Furtado, JM., Futran, ND., Gakidou, E., Gambashidze, K., Gamkrelidze, A., Gankpé, FG., Garcia-Basteiro, AL., Gebregergs, GB., Gebrehiwot, TT., Gebrekidan, KG., Gebremichael, MW., Gelaye, AA., Geleijnse, JM., Gemechu, BL., Gemechu, KS., Genova-Maleras, R., Gesesew, HA., Gething, PW., Gibney, KB., Gill, PS., Gillum, RF., Giref, AZ., Girma, BW., Giussani, G., Goenka, S., Gomez, B., Gona, PN., Gopalani, SV., Goulart, AC., Graetz, N., Gugnani, HC., Gupta, PC., Gupta, R., Gupta, R., Gupta, T., Gupta, V., Haagsma, JA., Hafezi-Nejad, N., Hakuzimana, A., Halasa, YA., Hamadeh, RR., Hambisa, MT., Hamidi, S., Hammami, M., Hancock, J., Handal, AJ., Hankey, GJ., Hao, Y., Harb, HL., Hareri, HA., Harikrishnan, S., Haro, JM., Hassanvand, MS., Havmoeller, R., Hay, RJ., Hay, SI., He, F., Heredia-Pi, IB., Herteliu, C., Hilawe, EH., Hoek, HW., Horita, N., Hosgood, HD., Hostiuc, S., Hotez, PJ., Hoy, DG., Hsairi, M., Htet, AS., Hu, G., Huang, JJ., Huang, H., Iburg, KM., Igumbor, EU., Ileanu, BV., Inoue, M., Irenso, AA., Irvine, CMS., Islam, SMS., Islam, N., Jacobsen, KH., Jaenisch, T., Jahanmehr, N., Jakovljevic, MB., Javanbakht, M., Jayatilleke, AU., Jeemon, P., Jensen, PN., Jha, V., Jin, Y., John, D., John, O., Johnson, SC., Jonas, JB., Jürisson, M., Kabir, Z., Kadel, R., Kahsay, A., Kalkonde, Y., Kamal, R., Kan, H., Karch, A., Karema, CK., Karimi, SM., Karthikeyan, G., Kasaeian, A., Kassaw, NA., Kassebaum, NJ., Kastor, A., Katikireddi, SV., Kaul, A., Kawakami, N., Kazanjan, K., Keiyoro, PN., Kelbore, SG., Kemp, AH., Kengne, AP., Keren, A., Kereselidze, M., Kesavachandran, CN., Ketema, EB., Khader, YS., Khalil, IA., Khan, EA., Khan, G., Khang, Y-H., Khera, S., Khoja, ATA., Khosravi, MH., Kibret, GD., Kieling, C., Kim, YJ., Kim, C-I., Kim, D., Kim, P., Kim, S., Kimokoti, RW., Kinfu, Y., Kishawi, S., Kissoon, N., Kivimaki, M., Knudsen, AK., Kokubo, Y., Kopec, JA., Kosen, S., Koul, PA., Koyanagi, A., Kravchenko, M., Krohn, KJ., Kuate Defo, B., Kuipers, EJ., Kulikoff, XR., Kulkarni, VS., Kumar, GA., Kumar, P., Kumsa, FA., Kutz, M., Lachat, C., Lagat, AK., Lager, ACJ., Lal, DK., Lalloo, R., Lambert, N., Lan, Q., Lansingh, VC., Larson, HJ., Larsson, A., Laryea, DO., Lavados, PM., Laxmaiah, A., Lee, PH., Leigh, J., Leung, J., Leung, R., Levi, M., Li, Y., Liao, Y., Liben, ML., Lim, SS., Linn, S., Lipshultz, SE., Liu, S., Lodha, R., Logroscino, G., Lorch, SA., Lorkowski, S., Lotufo, PA., Lozano, R., Lunevicius, R., Lyons, RA., Ma, S., Macarayan, ER., Machado, IE., Mackay, MT., Magdy Abd El Razek, M., Magis-Rodriguez, C., Mahdavi, M., Majdan, M., Majdzadeh, R., Majeed, A., Malekzadeh, R., Malhotra, R., Malta, DC., Mantovani, LG., Manyazewal, T., Mapoma, CC., Marczak, LB., Marks, GB., Martin, EA., Martinez-Raga, J., Martins-Melo, FR., Massano, J., Maulik, PK., Mayosi, BM., Mazidi, M., McAlinden, C., McGarvey, ST., McGrath, JJ., McKee, M., Mehata, S., Mehndiratta, MM., Mehta, KM., Meier, T., Mekonnen, TC., Meles, KG., Memiah, P., Memish, ZA., Mendoza, W., Mengesha, MM., Mengistie, MA., Mengistu, DT., Menon, GR., Menota, BG., Mensah, GA., Meretoja, TJ., Meretoja, A., Mezgebe, HB., Micha, R., Mikesell, J., Miller, TR., Mills, EJ., Minnig, S., Mirarefin, M., Mirrakhimov, EM., Misganaw, A., Mishra, SR., Mohammad, KA., Mohammadi, A., Mohammed, KE., Mohammed, S., Mohan, MBV., Mohanty, SK., Mokdad, AH., Mollenkopf, SK., Molokhia, M., Monasta, L., Montañez Hernandez, JC., Montico, M., Mooney, MD., Moore, AR., Moradi-Lakeh, M., Moraga, P., Morawska, L., Mori, R., Morrison, SD., Mruts, KB., Mueller, UO., Mullany, E., Muller, K., Murthy, GVS., Murthy, S., Musa, KI., Nachega, JB., Nagata, C., Nagel, G., Naghavi, M., Naidoo, KS., Nanda, L., Nangia, V., Nascimento, BR., Natarajan, G., Negoi, I., Nguyen, CT., Nguyen, QL., Nguyen, TH., Nguyen, G., Ningrum, DNA., Nisar, MI., Nomura, M., Nong, VM., Norheim, OF., Norrving, B., Noubiap, JJN., Nyakarahuka, L., O'Donnell, MJ., Obermeyer, CM., Ogbo, FA., Oh, I-H., Okoro, A., Oladimeji, O., Olagunju, AT., Olusanya, BO., Olusanya, JO., Oren, E., Ortiz, A., Osgood-Zimmerman, A., Ota, E., Owolabi, MO., Oyekale, AS., PA, M., Pacella, RE., Pakhale, S., Pana, A., Panda, BK., Panda-Jonas, S., Park, E-K., Parsaeian, M., Patel, T., Patten, SB., Patton, GC., Paudel, D., Pereira, DM., Perez-Padilla, R., Perez-Ruiz, F., Perico, N., Pervaiz, A., Pesudovs, K., Peterson, CB., Petri, WA., Petzold, M., Phillips, MR., Piel, FB., Pigott, DM., Pishgar, F., Plass, D., Polinder, S., Popova, S., Postma, MJ., Poulton, RG., Pourmalek, F., Prasad, N., Purwar, M., Qorbani, M., Quintanilla, BPA., Rabiee, RHS., Radfar, A., Rafay, A., Rahimi-Movaghar, A., Rahimi-Movaghar, V., Rahman, MHU., Rahman, SU., Rahman, M., Rai, RK., Rajsic, S., Ram, U., Rana, SM., Ranabhat, CL., Rao, PV., Rawaf, S., Ray, SE., Rego, MAS., Rehm, J., Reiner, RC., Remuzzi, G., Renzaho, AMN., Resnikoff, S., Rezaei, S., Rezai, MS., Ribeiro, AL., Rivas, JC., Rokni, MB., Ronfani, L., Roshandel, G., Roth, GA., Rothenbacher, D., Roy, A., Rubagotti, E., Ruhago, GM., Saadat, S., Sabde, YD., Sachdev, PS., Sadat, N., Safdarian, M., Safi, S., Safiri, S., Sagar, R., Sahathevan, R., Sahebkar, A., Sahraian, MA., Salama, J., Salamati, P., Salomon, JA., Salvi, SS., Samy, AM., Sanabria, JR., Sanchez-Niño, MD., Santos, IS., Santric Milicevic, MM., Sarmiento-Suarez, R., Sartorius, B., Satpathy, M., Sawhney, M., Saxena, S., Saylan, MI., Schmidt, MI., Schneider, IJC., Schulhofer-Wohl, S., Schutte, AE., Schwebel, DC., Schwendicke, F., Seedat, S., Seid, AM., Sepanlou, SG., Servan-Mori, EE., Shackelford, KA., Shaheen, A., Shahraz, S., Shaikh, MA., Shamsipour, M., Shamsizadeh, M., Sharma, J., Sharma, R., She, J., Shen, J., Shetty, BP., Shi, P., Shibuya, K., Shifa, GT., Shigematsu, M., Shiri, R., Shiue, I., Shrime, MG., Sigfusdottir, ID., Silberberg, DH., Silpakit, N., Silva, DAS., Silva, JP., Silveira, DGA., Sindi, S., Singh, JA., Singh, PK., Singh, A., Singh, V., Sinha, DN., Skarbek, KAK., Skiadaresi, E., Sligar, A., Smith, DL., Sobaih, BHA., Sobngwi, E., Soneji, S., Soriano, JB., Sreeramareddy, CT., Srinivasan, V., Stathopoulou, V., Steel, N., Stein, DJ., Steiner, C., Stöckl, H., Stokes, MA., Strong, M., Sufiyan, MB., Suliankatchi, RA., Sunguya, BF., Sur, PJ., Swaminathan, S., Sykes, BL., Szoeke, CEI., Tabarés-Seisdedos, R., Tadakamadla, SK., Tadese, F., Tandon, N., Tanne, D., Tarajia, M., Tavakkoli, M., Taveira, N., Tehrani-Banihashemi, A., Tekelab, T., Tekle, DY., Temsah, M-H., Terkawi, AS., Tesema, CL., Tesssema, B., Theis, A., Thomas, N., Thompson, AH., Thomson, AJ., Thrift, AG., Tiruye, TY., Tobe-Gai, R., Tonelli, M., Topor-Madry, R., Topouzis, F., Tortajada, M., Tran, BX., Truelsen, T., Trujillo, U., Tsilimparis, N., Tuem, KB., Tuzcu, EM., Tyrovolas, S., Ukwaja, KN., Undurraga, EA., Uthman, OA., Uzochukwu, BSC., van Boven, JFM., Varakin, YY., Varughese, S., Vasankari, T., Vasconcelos, AMN., Velasquez, IM., Venketasubramanian, N., Vidavalur, R., Violante, FS., Vishnu, A., Vladimirov, SK., Vlassov, VV., Vollset, SE., Vos, T., Waid, JL., Wakayo, T., Wang, Y-P., Weichenthal, S., Weiderpass, E., Weintraub, RG., Werdecker, A., Wesana, J., Wijeratne, T., Wilkinson, JD., Wiysonge, CS., Woldeyes, BG., Wolfe, CDA., Workicho, A., Workie, SB., Xavier, D., Xu, G., Yaghoubi, M., Yakob, B., Yalew, AZ., Yan, LL., Yano, Y., Yaseri, M., Ye, P., Yimam, HH., Yip, P., Yirsaw, BD., Yonemoto, N., Yoon, S-J., Yotebieng, M., Younis, MZ., Zaidi, Z., Zaki, MES., Zeeb, H., Zenebe, ZM., Zerfu, TA., Zhang, AL., Zhang, X., Zodpey, S., Zuhlke, LJ., Lopez, AD. and Murray, CJL., (2017). Global, regional, and national under-5 mortality, adult mortality, age-specific mortality, and life expectancy, 1970–2016: a systematic analysis for the Global Burden of Disease Study 2016. The Lancet. 390 (10100), 1084-1150
Naghavi, M., Abajobir, AA., Abbafati, C., Abbas, KM., Abd-Allah, F., Abera, SF., Aboyans, V., Adetokunboh, O., Afshin, A., Agrawal, A., Ahmadi, A., Ahmed, MB., Aichour, AN., Aichour, MTE., Aichour, I., Aiyar, S., Alahdab, F., Al-Aly, Z., Alam, K., Alam, N., Alam, T., Alene, KA., Al-Eyadhy, A., Ali, SD., Alizadeh-Navaei, R., Alkaabi, JM., Alkerwi, A., Alla, F., Allebeck, P., Allen, C., Al-Raddadi, R., Alsharif, U., Altirkawi, KA., Alvis-Guzman, N., Amare, AT., Amini, E., Ammar, W., Amoako, YA., Anber, N., Andersen, HH., Andrei, CL., Androudi, S., Ansari, H., Antonio, CAT., Anwari, P., Ärnlöv, J., Arora, M., Artaman, A., Aryal, KK., Asayesh, H., Asgedom, SW., Atey, TM., Avila-Burgos, L., Avokpaho, EFG., Awasthi, A., Babalola, TK., Bacha, U., Balakrishnan, K., Barac, A., Barboza, MA., Barker-Collo, SL., Barquera, S., Barregard, L., Barrero, LH., Baune, BT., Bedi, N., Beghi, E., Béjot, Y., Bekele, BB., Bell, ML., Bennett, JR., Bensenor, IM., Berhane, A., Bernabé, E., Betsu, BD., Beuran, M., Bhatt, S., Biadgilign, S., Bienhoff, K., Bikbov, B., Bisanzio, D., Bourne, RRA., Breitborde, NJK., Bulto, LNB., Bumgarner, BR., Butt, ZA., Cahuana-Hurtado, L., Cameron, E., Campuzano, JC., Car, J., Cárdenas, R., Carrero, JJ., Carter, A., Casey, DC., Castañeda-Orjuela, CA., Catalá-López, F., Charlson, FJ., Chibueze, CE., Chimed-Ochir, O., Chisumpa, VH., Chitheer, AA., Christopher, DJ., Ciobanu, LG., Cirillo, M., Cohen, AJ., Colombara, D., Cooper, C., Cowie, BC., Criqui, MH., Dandona, L., Dandona, R., Dargan, PI., das Neves, J., Davitoiu, DV., Davletov, K., de Courten, B., Defo, BK., Degenhardt, L., Deiparine, S., Deribe, K., Deribew, A., Dey, S., Dicker, D., Ding, EL., Djalalinia, S., Do, HP., Doku, DT., Douwes-Schultz, D., Driscoll, TR., Dubey, M., Duncan, BB., Echko, M., El-Khatib, ZZ., Ellingsen, CL., Enayati, A., Ermakov, SP., Erskine, HE., Eskandarieh, S., Esteghamati, A., Estep, K., Farinha, CSES., Faro, A., Farzadfar, F., Feigin, VL., Fereshtehnejad, S-M., Fernandes, JC., Ferrari, AJ., Feyissa, TR., Filip, I., Finegold, S., Fischer, F., Fitzmaurice, C., Flaxman, AD., Foigt, N., Frank, T., Fraser, M., Fullman, N., Fürst, T., Furtado, JM., Gakidou, E., Garcia-Basteiro, AL., Gebre, T., Gebregergs, GB., Gebrehiwot, TT., Gebremichael, DY., Geleijnse, JM., Genova-Maleras, R., Gesesew, HA., Gething, PW., Gillum, RF., Giref, AZ., Giroud, M., Giussani, G., Godwin, WW., Gold, AL., Goldberg, EM., Gona, PN., Gopalani, SV., Gouda, HN., Goulart, AC., Griswold, M., Gupta, R., Gupta, T., Gupta, V., Gupta, PC., Haagsma, JA., Hafezi-Nejad, N., Hailu, AD., Hailu, GB., Hamadeh, RR., Hambisa, MT., Hamidi, S., Hammami, M., Hancock, J., Handal, AJ., Hankey, GJ., Hao, Y., Harb, HL., Hareri, HA., Hassanvand, MS., Havmoeller, R., Hay, SI., He, F., Hedayati, MT., Henry, NJ., Heredia-Pi, IB., Herteliu, C., Hoek, HW., Horino, M., Horita, N., Hosgood, HD., Hostiuc, S., Hotez, PJ., Hoy, DG., Huynh, C., Iburg, KM., Ikeda, C., Ileanu, BV., Irenso, AA., Irvine, CMS., Islam, SMS., Jacobsen, KH., Jahanmehr, N., Jakovljevic, MB., Javanbakht, M., Jayaraman, SP., Jeemon, P., Jha, V., John, D., Johnson, CO., Johnson, SC., Jonas, JB., Jürisson, M., Kabir, Z., Kadel, R., Kahsay, A., Kamal, R., Karch, A., Karimi, SM., Karimkhani, C., Kasaeian, A., Kassaw, NA., Kassebaum, NJ., Katikireddi, SV., Kawakami, N., Keiyoro, PN., Kemmer, L., Kesavachandran, CN., Khader, YS., Khan, EA., Khang, Y-H., Khoja, ATA., Khosravi, MH., Khosravi, A., Khubchandani, J., Kiadaliri, AA., Kieling, C., Kievlan, D., Kim, YJ., Kim, D., Kimokoti, RW., Kinfu, Y., Kissoon, N., Kivimaki, M., Knudsen, AK., Kopec, JA., Kosen, S., Koul, PA., Koyanagi, A., Kulikoff, XR., Kumar, GA., Kumar, P., Kutz, M., Kyu, HH., Lal, DK., Lalloo, R., Lambert, TLN., Lan, Q., Lansingh, VC., Larsson, A., Lee, PH., Leigh, J., Leung, J., Levi, M., Li, Y., Li Kappe, D., Liang, X., Liben, ML., Lim, SS., Liu, PY., Liu, A., Liu, Y., Lodha, R., Logroscino, G., Lorkowski, S., Lotufo, PA., Lozano, R., Lucas, TCD., Ma, S., Macarayan, ERK., Maddison, ER., Magdy Abd El Razek, M., Majdan, M., Majdzadeh, R., Majeed, A., Malekzadeh, R., Malhotra, R., Malta, DC., Manguerra, H., Manyazewal, T., Mapoma, CC., Marczak, LB., Markos, D., Martinez-Raga, J., Martins-Melo, FR., Martopullo, I., McAlinden, C., McGaughey, M., McGrath, JJ., Mehata, S., Meier, T., Meles, KG., Memiah, P., Memish, ZA., Mengesha, MM., Mengistu, DT., Menota, BG., Mensah, GA., Meretoja, TJ., Meretoja, A., Millear, A., Miller, TR., Minnig, S., Mirarefin, M., Mirrakhimov, EM., Misganaw, A., Mishra, SR., Mohamed, IA., Mohammad, KA., Mohammadi, A., Mohammed, S., Mokdad, AH., Mola, GLD., Mollenkopf, SK., Molokhia, M., Monasta, L., Montañez, JC., Montico, M., Mooney, MD., Moradi-Lakeh, M., Moraga, P., Morawska, L., Morozoff, C., Morrison, SD., Mountjoy-Venning, C., Mruts, KB., Muller, K., Murthy, GVS., Musa, KI., Nachega, JB., Naheed, A., Naldi, L., Nangia, V., Nascimento, BR., Nasher, JT., Natarajan, G., Negoi, I., Ngunjiri, JW., Nguyen, CT., Nguyen, QL., Nguyen, TH., Nguyen, G., Nguyen, M., Nichols, E., Ningrum, DNA., Nong, VM., Noubiap, JJN., Ogbo, FA., Oh, I-H., Okoro, A., Olagunju, AT., Olsen, HE., Olusanya, BO., Olusanya, JO., Ong, K., Opio, JN., Oren, E., Ortiz, A., Osman, M., Ota, E., PA, M., Pacella, RE., Pakhale, S., Pana, A., Panda, BK., Panda-Jonas, S., Papachristou, C., Park, E-K., Patten, SB., Patton, GC., Paudel, D., Paulson, K., Pereira, DM., Perez-Ruiz, F., Perico, N., Pervaiz, A., Petzold, M., Phillips, MR., Pigott, DM., Pinho, C., Plass, D., Pletcher, MA., Polinder, S., Postma, MJ., Pourmalek, F., Purcell, C., Qorbani, M., Quintanilla, BPA., Radfar, A., Rafay, A., Rahimi-Movaghar, V., Rahman, MHU., Rahman, M., Rai, RK., Ranabhat, CL., Rankin, Z., Rao, PC., Rath, GK., Rawaf, S., Ray, SE., Rehm, J., Reiner, RC., Reitsma, MB., Remuzzi, G., Rezaei, S., Rezai, MS., Rokni, MB., Ronfani, L., Roshandel, G., Roth, GA., Rothenbacher, D., Ruhago, GM., SA, R., Saadat, S., Sachdev, PS., Sadat, N., Safdarian, M., Safi, S., Safiri, S., Sagar, R., Sahathevan, R., Salama, J., Salamati, P., Salomon, JA., Samy, AM., Sanabria, JR., Sanchez-Niño, MD., Santomauro, D., Santos, IS., Santric Milicevic, MM., Sartorius, B., Satpathy, M., Schmidt, MI., Schneider, IJC., Schulhofer-Wohl, S., Schutte, AE., Schwebel, DC., Schwendicke, F., Sepanlou, SG., Servan-Mori, EE., Shackelford, KA., Shahraz, S., Shaikh, MA., Shamsipour, M., Shamsizadeh, M., Sharma, J., Sharma, R., She, J., Sheikhbahaei, S., Shey, M., Shi, P., Shields, C., Shigematsu, M., Shiri, R., Shirude, S., Shiue, I., Shoman, H., Shrime, MG., Sigfusdottir, ID., Silpakit, N., Silva, JP., Singh, JA., Singh, A., Skiadaresi, E., Sligar, A., Smith, DL., Smith, A., Smith, M., Sobaih, BHA., Soneji, S., Sorensen, RJD., Soriano, JB., Sreeramareddy, CT., Srinivasan, V., Stanaway, JD., Stathopoulou, V., Steel, N., Stein, DJ., Steiner, C., Steinke, S., Stokes, MA., Strong, M., Strub, B., Subart, M., Sufiyan, MB., Sunguya, BF., Sur, PJ., Swaminathan, S., Sykes, BL., Tabarés-Seisdedos, R., Tadakamadla, SK., Takahashi, K., Takala, JS., Talongwa, RT., Tarawneh, MR., Tavakkoli, M., Taveira, N., Tegegne, TK., Tehrani-Banihashemi, A., Temsah, M-H., Terkawi, AS., Thakur, JS., Thamsuwan, O., Thankappan, KR., Thomas, KE., Thompson, AH., Thomson, AJ., Thrift, AG., Tobe-Gai, R., Topor-Madry, R., Torre, A., Tortajada, M., Towbin, JA., Tran, BX., Troeger, C., Truelsen, T., Tsoi, D., Tuzcu, EM., Tyrovolas, S., Ukwaja, KN., Undurraga, EA., Updike, R., Uthman, OA., Uzochukwu, BSC., van Boven, JFM., Vasankari, T., Venketasubramanian, N., Violante, FS., Vlassov, VV., Vollset, SE., Vos, T., Wakayo, T., Wallin, MT., Wang, Y-P., Weiderpass, E., Weintraub, RG., Weiss, DJ., Werdecker, A., Westerman, R., Whetter, B., Whiteford, HA., Wijeratne, T., Wiysonge, CS., Woldeyes, BG., Wolfe, CDA., Woodbrook, R., Workicho, A., Xavier, D., Xiao, Q., Xu, G., Yaghoubi, M., Yakob, B., Yano, Y., Yaseri, M., Yimam, HH., Yonemoto, N., Yoon, S-J., Yotebieng, M., Younis, MZ., Zaidi, Z., Zaki, MES., Zegeye, EA., Zenebe, ZM., Zerfu, TA., Zhang, AL., Zhang, X., Zipkin, B., Zodpey, S., Lopez, AD. and Murray, CJL., (2017). Global, regional, and national age-sex specific mortality for 264 causes of death, 1980–2016: a systematic analysis for the Global Burden of Disease Study 2016. The Lancet. 390 (10100), 1151-1210
Vos, T., Abajobir, AA., Abate, KH., Abbafati, C., Abbas, KM., Abd-Allah, F., Abdulkader, RS., Abdulle, AM., Abebo, TA., Abera, SF., Aboyans, V., Abu-Raddad, LJ., Ackerman, IN., Adamu, AA., Adetokunboh, O., Afarideh, M., Afshin, A., Agarwal, SK., Aggarwal, R., Agrawal, A., Agrawal, S., Ahmadieh, H., Ahmed, MB., Aichour, MTE., Aichour, AN., Aichour, I., Aiyar, S., Akinyemi, RO., Akseer, N., Al Lami, FH., Alahdab, F., Al-Aly, Z., Alam, K., Alam, N., Alam, T., Alasfoor, D., Alene, KA., Ali, R., Alizadeh-Navaei, R., Alkerwi, A., Alla, F., Allebeck, P., Allen, C., Al-Maskari, F., Al-Raddadi, R., Alsharif, U., Alsowaidi, S., Altirkawi, KA., Amare, AT., Amini, E., Ammar, W., Amoako, YA., Andersen, HH., Antonio, CAT., Anwari, P., Ärnlöv, J., Artaman, A., Aryal, KK., Asayesh, H., Asgedom, SW., Assadi, R., Atey, TM., Atnafu, NT., Atre, SR., Avila-Burgos, L., Avokphako, EFGA., Awasthi, A., Bacha, U., Badawi, A., Balakrishnan, K., Banerjee, A., Bannick, MS., Barac, A., Barber, RM., Barker-Collo, SL., Bärnighausen, T., Barquera, S., Barregard, L., Barrero, LH., Basu, S., Battista, B., Battle, KE., Baune, BT., Bazargan-Hejazi, S., Beardsley, J., Bedi, N., Beghi, E., Béjot, Y., Bekele, BB., Bell, ML., Bennett, DA., Bensenor, IM., Benson, J., Berhane, A., Berhe, DF., Bernabé, E., Betsu, BD., Beuran, M., Beyene, AS., Bhala, N., Bhansali, A., Bhatt, S., Bhutta, ZA., Biadgilign, S., Bicer, BK., Bienhoff, K., Bikbov, B., Birungi, C., Biryukov, S., Bisanzio, D., Bizuayehu, HM., Boneya, DJ., Boufous, S., Bourne, RRA., Brazinova, A., Brugha, TS., Buchbinder, R., Bulto, LNB., Bumgarner, BR., Butt, ZA., Cahuana-Hurtado, L., Cameron, E., Car, M., Carabin, H., Carapetis, JR., Cárdenas, R., Carpenter, DO., Carrero, JJ., Carter, A., Carvalho, F., Casey, DC., Caso, V., Castañeda-Orjuela, CA., Castle, CD., Catalá-López, F., Chang, H-Y., Chang, J-C., Charlson, FJ., Chen, H., Chibalabala, M., Chibueze, CE., Chisumpa, VH., Chitheer, AA., Christopher, DJ., Ciobanu, LG., Cirillo, M., Colombara, D., Cooper, C., Cortesi, PA., Criqui, MH., Crump, JA., Dadi, AF., Dalal, K., Dandona, L., Dandona, R., das Neves, J., Davitoiu, DV., de Courten, B., De Leo, DD., Defo, BK., Degenhardt, L., Deiparine, S., Dellavalle, RP., Deribe, K., Des Jarlais, DC., Dey, S., Dharmaratne, SD., Dhillon, PK., Dicker, D., Ding, EL., Djalalinia, S., Do, HP., Dorsey, ER., dos Santos, KPB., Douwes-Schultz, D., Doyle, KE., Driscoll, TR., Dubey, M., Duncan, BB., El-Khatib, ZZ., Ellerstrand, J., Enayati, A., Endries, AY., Ermakov, SP., Erskine, HE., Eshrati, B., Eskandarieh, S., Esteghamati, A., Estep, K., Fanuel, FBB., Farinha, CSES., Faro, A., Farzadfar, F., Fazeli, MS., Feigin, VL., Fereshtehnejad, S-M., Fernandes, JC., Ferrari, AJ., Feyissa, TR., Filip, I., Fischer, F., Fitzmaurice, C., Flaxman, AD., Flor, LS., Foigt, N., Foreman, KJ., Franklin, RC., Fullman, N., Fürst, T., Furtado, JM., Futran, ND., Gakidou, E., Ganji, M., Garcia-Basteiro, AL., Gebre, T., Gebrehiwot, TT., Geleto, A., Gemechu, BL., Gesesew, HA., Gething, PW., Ghajar, A., Gibney, KB., Gill, PS., Gillum, RF., Ginawi, IAM., Giref, AZ., Gishu, MD., Giussani, G., Godwin, WW., Gold, AL., Goldberg, EM., Gona, PN., Goodridge, A., Gopalani, SV., Goto, A., Goulart, AC., Griswold, M., Gugnani, HC., Gupta, R., Gupta, R., Gupta, T., Gupta, V., Hafezi-Nejad, N., Hailu, GB., Hailu, AD., Hamadeh, RR., Hamidi, S., Handal, AJ., Hankey, GJ., Hanson, SW., Hao, Y., Harb, HL., Hareri, HA., Haro, JM., Harvey, J., Hassanvand, MS., Havmoeller, R., Hawley, C., Hay, SI., Hay, RJ., Henry, NJ., Heredia-Pi, IB., Hernandez, JM., Heydarpour, P., Hoek, HW., Hoffman, HJ., Horita, N., Hosgood, HD., Hostiuc, S., Hotez, PJ., Hoy, DG., Htet, AS., Hu, G., Huang, H., Huynh, C., Iburg, KM., Igumbor, EU., Ikeda, C., Irvine, CMS., Jacobsen, KH., Jahanmehr, N., Jakovljevic, MB., Jassal, SK., Javanbakht, M., Jayaraman, SP., Jeemon, P., Jensen, PN., Jha, V., Jiang, G., John, D., Johnson, SC., Johnson, CO., Jonas, JB., Jürisson, M., Kabir, Z., Kadel, R., Kahsay, A., Kamal, R., Kan, H., Karam, NE., Karch, A., Karema, CK., Kasaeian, A., Kassa, GM., Kassaw, NA., Kassebaum, NJ., Kastor, A., Katikireddi, SV., Kaul, A., Kawakami, N., Keiyoro, PN., Kengne, AP., Keren, A., Khader, YS., Khalil, IA., Khan, EA., Khang, Y-H., Khosravi, A., Khubchandani, J., Kiadaliri, AA., Kieling, C., Kim, YJ., Kim, D., Kim, P., Kimokoti, RW., Kinfu, Y., Kisa, A., Kissimova-Skarbek, KA., Kivimaki, M., Knudsen, AK., Kokubo, Y., Kolte, D., Kopec, JA., Kosen, S., Koul, PA., Koyanagi, A., Kravchenko, M., Krishnaswami, S., Krohn, KJ., Kumar, GA., Kumar, P., Kumar, S., Kyu, HH., Lal, DK., Lalloo, R., Lambert, N., Lan, Q., Larsson, A., Lavados, PM., Leasher, JL., Lee, PH., Lee, J-T., Leigh, J., Leshargie, CT., Leung, J., Leung, R., Levi, M., Li, Y., Li, Y., Li Kappe, D., Liang, X., Liben, ML., Lim, SS., Linn, S., Liu, PY., Liu, A., Liu, S., Liu, Y., Lodha, R., Logroscino, G., London, SJ., Looker, KJ., Lopez, AD., Lorkowski, S., Lotufo, PA., Low, N., Lozano, R., Lucas, TCD., Macarayan, ERK., Magdy Abd El Razek, H., Magdy Abd El Razek, M., Mahdavi, M., Majdan, M., Majdzadeh, R., Majeed, A., Malekzadeh, R., Malhotra, R., Malta, DC., Mamun, AA., Manguerra, H., Manhertz, T., Mantilla, A., Mantovani, LG., Mapoma, CC., Marczak, LB., Martinez-Raga, J., Martins-Melo, FR., Martopullo, I., März, W., Mathur, MR., Mazidi, M., McAlinden, C., McGaughey, M., McGrath, JJ., McKee, M., McNellan, C., Mehata, S., Mehndiratta, MM., Mekonnen, TC., Memiah, P., Memish, ZA., Mendoza, W., Mengistie, MA., Mengistu, DT., Mensah, GA., Meretoja, TJ., Meretoja, A., Mezgebe, HB., Micha, R., Millear, A., Miller, TR., Mills, EJ., Mirarefin, M., Mirrakhimov, EM., Misganaw, A., Mishra, SR., Mitchell, PB., Mohammad, KA., Mohammadi, A., Mohammed, KE., Mohammed, S., Mohanty, SK., Mokdad, AH., Mollenkopf, SK., Monasta, L., Montico, M., Moradi-Lakeh, M., Moraga, P., Mori, R., Morozoff, C., Morrison, SD., Moses, M., Mountjoy-Venning, C., Mruts, KB., Mueller, UO., Muller, K., Murdoch, ME., Murthy, GVS., Musa, KI., Nachega, JB., Nagel, G., Naghavi, M., Naheed, A., Naidoo, KS., Naldi, L., Nangia, V., Natarajan, G., Negasa, DE., Negoi, RI., Negoi, I., Newton, CR., Ngunjiri, JW., Nguyen, TH., Nguyen, QL., Nguyen, CT., Nguyen, G., Nguyen, M., Nichols, E., Ningrum, DNA., Nolte, S., Nong, VM., Norrving, B., Noubiap, JJN., O'Donnell, MJ., Ogbo, FA., Oh, I-H., Okoro, A., Oladimeji, O., Olagunju, TO., Olagunju, AT., Olsen, HE., Olusanya, BO., Olusanya, JO., Ong, K., Opio, JN., Oren, E., Ortiz, A., Osgood-Zimmerman, A., Osman, M., Owolabi, MO., PA, M., Pacella, RE., Pana, A., Panda, BK., Papachristou, C., Park, E-K., Parry, CD., Parsaeian, M., Patten, SB., Patton, GC., Paulson, K., Pearce, N., Pereira, DM., Perico, N., Pesudovs, K., Peterson, CB., Petzold, M., Phillips, MR., Pigott, DM., Pillay, JD., Pinho, C., Plass, D., Pletcher, MA., Popova, S., Poulton, RG., Pourmalek, F., Prabhakaran, D., Prasad, NM., Prasad, N., Purcell, C., Qorbani, M., Quansah, R., Quintanilla, BPA., Rabiee, RHS., Radfar, A., Rafay, A., Rahimi, K., Rahimi-Movaghar, A., Rahimi-Movaghar, V., Rahman, MHU., Rahman, M., Rai, RK., Rajsic, S., Ram, U., Ranabhat, CL., Rankin, Z., Rao, PC., Rao, PV., Rawaf, S., Ray, SE., Reiner, RC., Reinig, N., Reitsma, MB., Remuzzi, G., Renzaho, AMN., Resnikoff, S., Rezaei, S., Ribeiro, AL., Ronfani, L., Roshandel, G., Roth, GA., Roy, A., Rubagotti, E., Ruhago, GM., Saadat, S., Sadat, N., Safdarian, M., Safi, S., Safiri, S., Sagar, R., Sahathevan, R., Salama, J., Saleem, HOB., Salomon, JA., Salvi, SS., Samy, AM., Sanabria, JR., Santomauro, D., Santos, IS., Santos, JV., Santric Milicevic, MM., Sartorius, B., Satpathy, M., Sawhney, M., Saxena, S., Schmidt, MI., Schneider, IJC., Schöttker, B., Schwebel, DC., Schwendicke, F., Seedat, S., Sepanlou, SG., Servan-Mori, EE., Setegn, T., Shackelford, KA., Shaheen, A., Shaikh, MA., Shamsipour, M., Shariful Islam, SM., Sharma, J., Sharma, R., She, J., Shi, P., Shields, C., Shifa, GT., Shigematsu, M., Shinohara, Y., Shiri, R., Shirkoohi, R., Shirude, S., Shishani, K., Shrime, MG., Sibai, AM., Sigfusdottir, ID., Silva, DAS., Silva, JP., Silveira, DGA., Singh, JA., Singh, NP., Sinha, DN., Skiadaresi, E., Skirbekk, V., Slepak, EL., Sligar, A., Smith, DL., Smith, M., Sobaih, BHA., Sobngwi, E., Sorensen, RJD., Sousa, TCM., Sposato, LA., Sreeramareddy, CT., Srinivasan, V., Stanaway, JD., Stathopoulou, V., Steel, N., Stein, MB., Stein, DJ., Steiner, TJ., Steiner, C., Steinke, S., Stokes, MA., Stovner, LJ., Strub, B., Subart, M., Sufiyan, MB., Sunguya, BF., Sur, PJ., Swaminathan, S., Sykes, BL., Sylte, DO., Tabarés-Seisdedos, R., Taffere, GR., Takala, JS., Tandon, N., Tavakkoli, M., Taveira, N., Taylor, HR., Tehrani-Banihashemi, A., Tekelab, T., Terkawi, AS., Tesfaye, DJ., Tesssema, B., Thamsuwan, O., Thomas, KE., Thrift, AG., Tiruye, TY., Tobe-Gai, R., Tollanes, MC., Tonelli, M., Topor-Madry, R., Tortajada, M., Touvier, M., Tran, BX., Tripathi, S., Troeger, C., Truelsen, T., Tsoi, D., Tuem, KB., Tuzcu, EM., Tyrovolas, S., Ukwaja, KN., Undurraga, EA., Uneke, CJ., Updike, R., Uthman, OA., Uzochukwu, BSC., van Boven, JFM., Varughese, S., Vasankari, T., Venkatesh, S., Venketasubramanian, N., Vidavalur, R., Violante, FS., Vladimirov, SK., Vlassov, VV., Vollset, SE., Wadilo, F., Wakayo, T., Wang, Y-P., Weaver, M., Weichenthal, S., Weiderpass, E., Weintraub, RG., Werdecker, A., Westerman, R., Whiteford, HA., Wijeratne, T., Wiysonge, CS., Wolfe, CDA., Woodbrook, R., Woolf, AD., Workicho, A., Xavier, D., Xu, G., Yadgir, S., Yaghoubi, M., Yakob, B., Yan, LL., Yano, Y., Ye, P., Yimam, HH., Yip, P., Yonemoto, N., Yoon, S-J., Yotebieng, M., Younis, MZ., Zaidi, Z., Zaki, MES., Zegeye, EA., Zenebe, ZM., Zhang, X., Zhou, M., Zipkin, B., Zodpey, S., Zuhlke, LJ. and Murray, CJL., (2017). Global, regional, and national incidence, prevalence, and years lived with disability for 328 diseases and injuries for 195 countries, 1990–2016: a systematic analysis for the Global Burden of Disease Study 2016. The Lancet. 390 (10100), 1211-1259
Gakidou, E., Afshin, A., Abajobir, AA., Abate, KH., Abbafati, C., Abbas, KM., Abd-Allah, F., Abdulle, AM., Abera, SF., Aboyans, V., Abu-Raddad, LJ., Abu-Rmeileh, NME., Abyu, GY., Adedeji, IA., Adetokunboh, O., Afarideh, M., Agrawal, A., Agrawal, S., Ahmadieh, H., Ahmed, MB., Aichour, MTE., Aichour, AN., Aichour, I., Akinyemi, RO., Akseer, N., Alahdab, F., Al-Aly, Z., Alam, K., Alam, N., Alam, T., Alasfoor, D., Alene, KA., Ali, K., Alizadeh-Navaei, R., Alkerwi, A., Alla, F., Allebeck, P., Al-Raddadi, R., Alsharif, U., Altirkawi, KA., Alvis-Guzman, N., Amare, AT., Amini, E., Ammar, W., Amoako, YA., Ansari, H., Antó, JM., Antonio, CAT., Anwari, P., Arian, N., Ärnlöv, J., Artaman, A., Aryal, KK., Asayesh, H., Asgedom, SW., Atey, TM., Avila-Burgos, L., Avokpaho, EFGA., Awasthi, A., Azzopardi, P., Bacha, U., Badawi, A., Balakrishnan, K., Ballew, SH., Barac, A., Barber, RM., Barker-Collo, SL., Bärnighausen, T., Barquera, S., Barregard, L., Barrero, LH., Batis, C., Battle, KE., Baumgarner, BR., Baune, BT., Beardsley, J., Bedi, N., Beghi, E., Bell, ML., Bennett, DA., Bennett, JR., Bensenor, IM., Berhane, A., Berhe, DF., Bernabé, E., Betsu, BD., Beuran, M., Beyene, AS., Bhansali, A., Bhutta, ZA., Bicer, BK., Bikbov, B., Birungi, C., Biryukov, S., Blosser, CD., Boneya, DJ., Bou-Orm, IR., Brauer, M., Breitborde, NJK., Brenner, H., Brugha, TS., Bulto, LNB., Butt, ZA., Cahuana-Hurtado, L., Cárdenas, R., Carrero, JJ., Castañeda-Orjuela, CA., Catalá-López, F., Cercy, K., Chang, H-Y., Charlson, FJ., Chimed-Ochir, O., Chisumpa, VH., Chitheer, AA., Christensen, H., Christopher, DJ., Cirillo, M., Cohen, AJ., Comfort, H., Cooper, C., Coresh, J., Cornaby, L., Cortesi, PA., Criqui, MH., Crump, JA., Dandona, L., Dandona, R., das Neves, J., Davey, G., Davitoiu, DV., Davletov, K., de Courten, B., Defo, BK., Degenhardt, L., Deiparine, S., Dellavalle, RP., Deribe, K., Deshpande, A., Dharmaratne, SD., Ding, EL., Djalalinia, S., Do, HP., Dokova, K., Doku, DT., Donkelaar, AV., Dorsey, ER., Driscoll, TR., Dubey, M., Duncan, BB., Duncan, S., Ebrahimi, H., El-Khatib, ZZ., Enayati, A., Endries, AY., Ermakov, SP., Erskine, HE., Eshrati, B., Eskandarieh, S., Esteghamati, A., Estep, K., Faraon, EJA., Farinha, CSES., Faro, A., Farzadfar, F., Fay, K., Feigin, VL., Fereshtehnejad, S-M., Fernandes, JC., Ferrari, AJ., Feyissa, TR., Filip, I., Fischer, F., Fitzmaurice, C., Flaxman, AD., Foigt, N., Foreman, KJ., Frostad, JJ., Fullman, N., Fürst, T., Furtado, JM., Ganji, M., Garcia-Basteiro, AL., Gebrehiwot, TT., Geleijnse, JM., Geleto, A., Gemechu, BL., Gesesew, HA., Gething, PW., Ghajar, A., Gibney, KB., Gill, PS., Gillum, RF., Giref, AZ., Gishu, MD., Giussani, G., Godwin, WW., Gona, PN., Goodridge, A., Gopalani, SV., Goryakin, Y., Goulart, AC., Graetz, N., Gugnani, HC., Guo, J., Gupta, R., Gupta, T., Gupta, V., Gutiérrez, RA., Hachinski, V., Hafezi-Nejad, N., Hailu, GB., Hamadeh, RR., Hamidi, S., Hammami, M., Handal, AJ., Hankey, GJ., Hanson, SW., Harb, HL., Hareri, HA., Hassanvand, MS., Havmoeller, R., Hawley, C., Hay, SI., Hedayati, MT., Hendrie, D., Heredia-Pi, IB., Hernandez, JCM., Hoek, HW., Horita, N., Hosgood, HD., Hostiuc, S., Hoy, DG., Hsairi, M., Hu, G., Huang, JJ., Huang, H., Ibrahim, NM., Iburg, KM., Ikeda, C., Inoue, M., Irvine, CMS., Jackson, MD., Jacobsen, KH., Jahanmehr, N., Jakovljevic, MB., Jauregui, A., Javanbakht, M., Jeemon, P., Johansson, LRK., Johnson, CO., Jonas, JB., Jürisson, M., Kabir, Z., Kadel, R., Kahsay, A., Kamal, R., Karch, A., Karema, CK., Kasaeian, A., Kassebaum, NJ., Kastor, A., Katikireddi, SV., Kawakami, N., Keiyoro, PN., Kelbore, SG., Kemmer, L., Kengne, AP., Kesavachandran, CN., Khader, YS., Khalil, IA., Khan, EA., Khang, Y-H., Khosravi, A., Khubchandani, J., Kiadaliri, AA., Kieling, C., Kim, JY., Kim, YJ., Kim, D., Kimokoti, RW., Kinfu, Y., Kisa, A., Kissimova-Skarbek, KA., Kivimaki, M., Knibbs, LD., Knudsen, AK., Kopec, JA., Kosen, S., Koul, PA., Koyanagi, A., Kravchenko, M., Krohn, KJ., Kromhout, H., Kumar, GA., Kutz, M., Kyu, HH., Lal, DK., Lalloo, R., Lallukka, T., Lan, Q., Lansingh, VC., Larsson, A., Lee, PH., Lee, A., Leigh, J., Leung, J., Levi, M., Levy, TS., Li, Y., Li, Y., Liang, X., Liben, ML., Linn, S., Liu, P., Lodha, R., Logroscino, G., Looker, KJ., Lopez, AD., Lorkowski, S., Lotufo, PA., Lozano, R., Lunevicius, R., Macarayan, ERK., Magdy Abd El Razek, H., Magdy Abd El Razek, M., Majdan, M., Majdzadeh, R., Majeed, A., Malekzadeh, R., Malhotra, R., Malta, DC., Mamun, AA., Manguerra, H., Mantovani, LG., Mapoma, CC., Martin, RV., Martinez-Raga, J., Martins-Melo, FR., Mathur, MR., Matsushita, K., Matzopoulos, R., Mazidi, M., McAlinden, C., McGrath, JJ., Mehata, S., Mehndiratta, MM., Meier, T., Melaku, YA., Memiah, P., Memish, ZA., Mendoza, W., Mengesha, MM., Mensah, GA., Mensink, GBM., Mereta, ST., Meretoja, TJ., Meretoja, A., Mezgebe, HB., Micha, R., Millear, A., Miller, TR., Minnig, S., Mirarefin, M., Mirrakhimov, EM., Misganaw, A., Mishra, SR., Mohammad, KA., Mohammed, KE., Mohammed, S., Mohan, MBV., Mokdad, AH., Monasta, L., Montico, M., Moradi-Lakeh, M., Moraga, P., Morawska, L., Morrison, SD., Mountjoy-Venning, C., Mueller, UO., Mullany, EC., Muller, K., Murthy, GVS., Musa, KI., Naghavi, M., Naheed, A., Nangia, V., Natarajan, G., Negoi, RI., Negoi, I., Nguyen, CT., Nguyen, QL., Nguyen, TH., Nguyen, G., Nguyen, M., Nichols, E., Ningrum, DNA., Nomura, M., Nong, VM., Norheim, OF., Norrving, B., Noubiap, JJN., Obermeyer, CM., Ogbo, FA., Oh, I-H., Oladimeji, O., Olagunju, AT., Olagunju, TO., Olivares, PR., Olsen, HE., Olusanya, BO., Olusanya, JO., Opio, JN., Oren, E., Ortiz, A., Ota, E., Owolabi, MO., PA, M., Pacella, RE., Pana, A., Panda, BK., Panda-Jonas, S., Pandian, JD., Papachristou, C., Park, E-K., Parry, CD., Patten, SB., Patton, GC., Pereira, DM., Perico, N., Pesudovs, K., Petzold, M., Phillips, MR., Pillay, JD., Piradov, MA., Pishgar, F., Plass, D., Pletcher, MA., Polinder, S., Popova, S., Poulton, RG., Pourmalek, F., Prasad, N., Purcell, C., Qorbani, M., Radfar, A., Rafay, A., Rahimi-Movaghar, A., Rahimi-Movaghar, V., Rahman, MHU., Rahman, MA., Rahman, M., Rai, RK., Rajsic, S., Ram, U., Rawaf, S., Rehm, CD., Rehm, J., Reiner, RC., Reitsma, MB., Remuzzi, G., Renzaho, AMN., Resnikoff, S., Reynales-Shigematsu, LM., Rezaei, S., Ribeiro, AL., Rivera, JA., Roba, KT., Rojas-Rueda, D., Roman, Y., Room, R., Roshandel, G., Roth, GA., Rothenbacher, D., Rubagotti, E., Rushton, L., Sadat, N., Safdarian, M., Safi, S., Safiri, S., Sahathevan, R., Salama, J., Salomon, JA., Samy, AM., Sanabria, JR., Sanchez-Niño, MD., Sánchez-Pimienta, TG., Santomauro, D., Santos, IS., Santric Milicevic, MM., Sartorius, B., Satpathy, M., Sawhney, M., Saxena, S., Schmidt, MI., Schneider, IJC., Schutte, AE., Schwebel, DC., Schwendicke, F., Seedat, S., Sepanlou, SG., Serdar, B., Servan-Mori, EE., Shaddick, G., Shaheen, A., Shahraz, S., Shaikh, MA., Shamsipour, M., Shamsizadeh, M., Shariful Islam, SM., Sharma, J., Sharma, R., She, J., Shen, J., Shi, P., Shibuya, K., Shields, C., Shiferaw, MS., Shigematsu, M., Shin, M-J., Shiri, R., Shirkoohi, R., Shishani, K., Shoman, H., Shrime, MG., Sigfusdottir, ID., Silva, DAS., Silva, JP., Silveira, DGA., Singh, JA., Singh, V., Sinha, DN., Skiadaresi, E., Slepak, EL., Smith, DL., Smith, M., Sobaih, BHA., Sobngwi, E., Soneji, S., Sorensen, RJD., Sposato, LA., Sreeramareddy, CT., Srinivasan, V., Steel, N., Stein, DJ., Steiner, C., Steinke, S., Stokes, MA., Strub, B., Subart, M., Sufiyan, MB., Suliankatchi, RA., Sur, PJ., Swaminathan, S., Sykes, BL., Szoeke, CEI., Tabarés-Seisdedos, R., Tadakamadla, SK., Takahashi, K., Takala, JS., Tandon, N., Tanner, M., Tarekegn, YL., Tavakkoli, M., Tegegne, TK., Tehrani-Banihashemi, A., Terkawi, AS., Tesssema, B., Thakur, JS., Thamsuwan, O., Thankappan, KR., Theis, AM., Thomas, ML., Thomson, AJ., Thrift, AG., Tillmann, T., Tobe-Gai, R., Tobollik, M., Tollanes, MC., Tonelli, M., Topor-Madry, R., Torre, A., Tortajada, M., Touvier, M., Tran, BX., Truelsen, T., Tuem, KB., Tuzcu, EM., Tyrovolas, S., Ukwaja, KN., Uneke, CJ., Updike, R., Uthman, OA., van Boven, JFM., Varughese, S., Vasankari, T., Veerman, LJ., Venkateswaran, V., Venketasubramanian, N., Violante, FS., Vladimirov, SK., Vlassov, VV., Vollset, SE., Vos, T., Wadilo, F., Wakayo, T., Wallin, MT., Wang, Y-P., Weichenthal, S., Weiderpass, E., Weintraub, RG., Weiss, DJ., Werdecker, A., Westerman, R., Whiteford, HA., Wiysonge, CS., Woldeyes, BG., Wolfe, CDA., Woodbrook, R., Workicho, A., Xavier, D., Xu, G., Yadgir, S., Yakob, B., Yan, LL., Yaseri, M., Yimam, HH., Yip, P., Yonemoto, N., Yoon, S-J., Yotebieng, M., Younis, MZ., Zaidi, Z., Zaki, MES., Zavala-Arciniega, L., Zhang, X., Zimsen, SRM., Zipkin, B., Zodpey, S., Lim, SS. and Murray, CJL., (2017). Global, regional, and national comparative risk assessment of 84 behavioural, environmental and occupational, and metabolic risks or clusters of risks, 1990–2016: a systematic analysis for the Global Burden of Disease Study 2016. The Lancet. 390 (10100), 1345-1422
Fullman, N., Barber, RM., Abajobir, AA., Abate, KH., Abbafati, C., Abbas, KM., Abd-Allah, F., Abdulkader, RS., Abdulle, AM., Abera, SF., Aboyans, V., Abu-Raddad, LJ., Abu-Rmeileh, NME., Adedeji, IA., Adetokunboh, O., Afshin, A., Agrawal, A., Agrawal, S., Ahmad Kiadaliri, A., Ahmadieh, H., Ahmed, MB., Aichour, MTE., Aichour, AN., Aichour, I., Aiyar, S., Akinyemi, RO., Akseer, N., Al-Aly, Z., Alam, K., Alam, N., Alasfoor, D., Alene, KA., Alizadeh-Navaei, R., Alkerwi, A., Alla, F., Allebeck, P., Allen, C., Al-Raddadi, R., Alsharif, U., Altirkawi, KA., Alvis-Guzman, N., Amare, AT., Amini, E., Ammar, W., Ansari, H., Antonio, CAT., Anwari, P., Arora, M., Artaman, A., Aryal, KK., Asayesh, H., Asgedom, SW., Assadi, R., Atey, TM., Atre, SR., Avila-Burgos, L., Avokpaho, EFGA., Awasthi, A., Azzopardi, P., Bacha, U., Badawi, A., Balakrishnan, K., Bannick, MS., Barac, A., Barker-Collo, SL., Bärnighausen, T., Barrero, LH., Basu, S., Battle, KE., Baune, BT., Beardsley, J., Bedi, N., Beghi, E., Béjot, Y., Bell, ML., Bennett, DA., Bennett, JR., Bensenor, IM., Berhane, A., Berhe, DF., Bernabé, E., Betsu, BD., Beuran, M., Beyene, AS., Bhala, N., Bhansali, A., Bhatt, S., Bhutta, ZA., Bicer, BK., Bidgoli, HH., Bikbov, B., Bilal, AI., Birungi, C., Biryukov, S., Bizuayehu, HM., Blosser, CD., Boneya, DJ., Bose, D., Bou-Orm, IR., Brauer, M., Breitborde, NJK., Brugha, TS., Bulto, LNB., Butt, ZA., Cahuana-Hurtado, L., Cameron, E., Campuzano, JC., Carabin, H., Cárdenas, R., Carrero, JJ., Carter, A., Casey, DC., Castañeda-Orjuela, CA., Castro, RE., Catalá-López, F., Cercy, K., Chang, H-Y., Chang, J-C., Charlson, FJ., Chew, A., Chisumpa, VH., Chitheer, AA., Christensen, H., Christopher, DJ., Cirillo, M., Cooper, C., Criqui, MH., Cromwell, EA., Crump, JA., Dandona, L., Dandona, R., Dargan, PI., das Neves, J., Davitoiu, DV., de Courten, B., De Steur, H., Defo, BK., Degenhardt, L., Deiparine, S., Deribe, K., deVeber, GA., Ding, EL., Djalalinia, S., Do, HP., Dokova, K., Doku, DT., Donkelaar, AV., Dorsey, ER., Driscoll, TR., Dubey, M., Duncan, BB., Ebel, BE., Ebrahimi, H., El-Khatib, ZZ., Enayati, A., Endries, AY., Ermakov, SP., Erskine, HE., Eshrati, B., Eskandarieh, S., Esteghamati, A., Estep, K., Faraon, EJA., Farinha, CSES., Faro, A., Farzadfar, F., Fazeli, MS., Feigin, VL., Feigl, AB., Fereshtehnejad, S-M., Fernandes, JC., Ferrari, AJ., Feyissa, TR., Filip, I., Fischer, F., Fitzmaurice, C., Flaxman, AD., Foigt, N., Foreman, KJ., Frank, T., Franklin, RC., Friedman, J., Frostad, JJ., Fürst, T., Furtado, JM., Gakidou, E., Garcia-Basteiro, AL., Gebrehiwot, TT., Geleijnse, JM., Geleto, A., Gemechu, BL., Gething, PW., Gibney, KB., Gill, PS., Gillum, RF., Giref, AZ., Gishu, MD., Giussani, G., Glenn, SD., Godwin, WW., Goldberg, EM., Gona, PN., Goodridge, A., Gopalani, SV., Goryakin, Y., Griswold, M., Gugnani, HC., Gupta, R., Gupta, T., Gupta, V., Hafezi-Nejad, N., Hailu, GB., Hamadeh, RR., Hammami, M., Hankey, GJ., Harb, HL., Hareri, HA., Hassanvand, MS., Havmoeller, R., Hawley, C., Hay, SI., He, J., Hendrie, D., Henry, NJ., Heredia-Pi, IB., Hoek, HW., Holmberg, M., Horita, N., Hosgood, HD., Hostiuc, S., Hoy, DG., Hsairi, M., Htet, AS., Huang, JJ., Huang, H., Huynh, C., Iburg, KM., Ikeda, C., Inoue, M., Irvine, CMS., Jacobsen, KH., Jahanmehr, N., Jakovljevic, MB., Jauregui, A., Javanbakht, M., Jeemon, P., Jha, V., John, D., Johnson, CO., Johnson, SC., Jonas, JB., Jürisson, M., Kabir, Z., Kadel, R., Kahsay, A., Kamal, R., Karch, A., Karema, CK., Kasaeian, A., Kassebaum, NJ., Kastor, A., Katikireddi, SV., Kawakami, N., Keiyoro, PN., Kelbore, SG., Kemmer, L., Kengne, AP., Kesavachandran, CN., Khader, YS., Khalil, IA., Khan, EA., Khang, Y-H., Khosravi, A., Khubchandani, J., Kieling, C., Kim, JY., Kim, YJ., Kim, D., Kimokoti, RW., Kinfu, Y., Kisa, A., Kissimova-Skarbek, KA., Kivimaki, M., Kokubo, Y., Kopec, JA., Kosen, S., Koul, PA., Koyanagi, A., Kravchenko, M., Krohn, KJ., Kulikoff, XR., Kumar, GA., Kumar Lal, D., Kutz, MJ., Kyu, HH., Lalloo, R., Lansingh, VC., Larsson, A., Lazarus, JV., Lee, PH., Leigh, J., Leung, J., Leung, R., Levi, M., Li, Y., Liben, ML., Linn, S., Liu, PY., Liu, S., Lodha, R., Looker, KJ., Lopez, AD., Lorkowski, S., Lotufo, PA., Lozano, R., Lucas, TCD., Lunevicius, R., Mackay, MT., Maddison, ER., Magdy Abd El Razek, H., Magdy Abd El Razek, M., Majdan, M., Majdzadeh, R., Majeed, A., Malekzadeh, R., Malhotra, R., Malta, DC., Mamun, AA., Manguerra, H., Mantovani, LG., Manyazewal, T., Mapoma, CC., Marks, GB., Martin, RV., Martinez-Raga, J., Martins-Melo, FR., Martopullo, I., Mathur, MR., Mazidi, M., McAlinden, C., McGaughey, M., McGrath, JJ., McKee, M., Mehata, S., Mehndiratta, MM., Meier, T., Meles, KG., Memish, ZA., Mendoza, W., Mengesha, MM., Mengistie, MA., Mensah, GA., Mensink, GBM., Mereta, ST., Meretoja, TJ., Meretoja, A., Mezgebe, HB., Micha, R., Millear, A., Miller, TR., Minnig, S., Mirarefin, M., Mirrakhimov, EM., Misganaw, A., Mishra, SR., Mitchell, PB., Mohammad, KA., Mohammed, KE., Mohammed, S., Mohan, MBV., Mokdad, AH., Mollenkopf, SK., Monasta, L., Montañez Hernandez, JC., Montico, M., Moradi-Lakeh, M., Moraga, P., Morawska, L., Morrison, SD., Moses, MW., Mountjoy-Venning, C., Mueller, UO., Muller, K., Murthy, GVS., Musa, KI., Naghavi, M., Naheed, A., Naidoo, KS., Nangia, V., Natarajan, G., Negoi, RI., Negoi, I., Nguyen, CT., Nguyen, QL., Nguyen, TH., Nguyen, G., Nguyen, M., Nichols, E., Ningrum, DNA., Nomura, M., Nong, VM., Norheim, OF., Noubiap, JJN., Obermeyer, CM., Ogbo, FA., Oh, I-H., Oladimeji, O., Olagunju, AT., Olagunju, TO., Olivares, PR., Olsen, HE., Olusanya, BO., Olusanya, JO., Ong, K., Oren, E., Ortiz, A., Owolabi, MO., PA, M., Pana, A., Panda, BK., Panda-Jonas, S., Papachristou, C., Park, E-K., Patton, GC., Paulson, K., Pereira, DM., Perico, DN., Pesudovs, K., Petzold, M., Phillips, MR., Pigott, DM., Pillay, JD., Pinho, C., Piradov, MA., Pishgar, F., Poulton, RG., Pourmalek, F., Qorbani, M., Radfar, A., Rafay, A., Rahimi-Movaghar, V., Rahman, MHU., Rahman, MA., Rahman, M., Rai, RK., Rajsic, S., Ram, U., Ranabhat, CL., Rao, PC., Rawaf, S., Reidy, P., Reiner, RC., Reinig, N., Reitsma, MB., Remuzzi, G., Renzaho, AMN., Resnikoff, S., Rezaei, S., Rios Blancas, MJ., Rivas, JC., Roba, KT., Rojas-Rueda, D., Rokni, MB., Roshandel, G., Roth, GA., Roy, A., Rubagotti, E., Sadat, N., Safdarian, M., Safi, S., Safiri, S., Sagar, R., Salama, J., Salomon, JA., Samy, AM., Sanabria, JR., Santomauro, D., Santos, IS., Santos, JV., Santric Milicevic, MM., Sartorius, B., Satpathy, M., Sawhney, M., Saxena, S., Saylan, MI., Schmidt, MI., Schneider, IJC., Schneider, MT., Schöttker, B., Schutte, AE., Schwebel, DC., Schwendicke, F., Seedat, S., Sepanlou, SG., Servan-Mori, EE., Shackelford, KA., Shaheen, A., Shahraz, S., Shaikh, MA., Shamsipour, M., Shamsizadeh, M., Shariful Islam, SM., Sharma, J., Sharma, R., She, J., Shi, P., Shibuya, K., Shields, C., Shifa, GT., Shiferaw, MS., Shigematsu, M., Shin, M-J., Shiri, R., Shirkoohi, R., Shirude, S., Shishani, K., Shoman, H., Shrime, MG., Silberberg, DH., Silva, DAS., Silva, JP., Silveira, DGA., Singh, JA., Singh, V., Sinha, DN., Skiadaresi, E., Slepak, EL., Sligar, A., Smith, DL., Smith, A., Smith, M., Sobaih, BHA., Sobngwi, E., Soljak, M., Soneji, S., Sorensen, RJD., Sposato, LA., Sreeramareddy, CT., Srinivasan, V., Stanaway, JD., Stein, DJ., Steiner, C., Steinke, S., Stokes, MA., Strub, B., Sufiyan, MB., Sunguya, BF., Sur, PJ., Swaminathan, S., Sykes, BL., Sylte, DO., Szoeke, CEI., Tabarés-Seisdedos, R., Tadakamadla, SK., Tandon, N., Tao, T., Tarekegn, YL., Tavakkoli, M., Taveira, N., Tegegne, TK., Terkawi, AS., Tessema, GA., Thakur, JS., Thankappan, KR., Thrift, AG., Tiruye, TY., Tobe-Gai, R., Topor-Madry, R., Torre, A., Tortajada, M., Tran, BX., Troeger, C., Truelsen, T., Tsoi, D., Tuem, KB., Tuzcu, EM., Tyrovolas, S., Ukwaja, KN., Uneke, CJ., Updike, R., Uthman, OA., van Boven, JFM., Varughese, S., Vasankari, T., Venketasubramanian, N., Vidavalur, R., Violante, FS., Vladimirov, SK., Vlassov, VV., Vollset, SE., Vos, T., Wadilo, F., Wakayo, T., Wallin, MT., Wang, Y-P., Weichenthal, S., Weiderpass, E., Weintraub, RG., Weiss, DJ., Werdecker, A., Westerman, R., Whiteford, HA., Wijeratne, T., Wiysonge, CS., Woldeyes, BG., Wolfe, CDA., Woodbrook, R., Xavier, D., Xu, G., Yadgir, S., Yakob, B., Yan, LL., Yano, Y., Yaseri, M., Ye, P., Yimam, HH., Yip, P., Yonemoto, N., Yoon, S-J., Yotebieng, M., Younis, MZ., Zaidi, Z., Zaki, MES., Zavala-Arciniega, L., Zhang, X., Zipkin, B., Zodpey, S., Lim, SS. and Murray, CJL., (2017). Measuring progress and projecting attainment on the basis of past trends of the health-related Sustainable Development Goals in 188 countries: an analysis from the Global Burden of Disease Study 2016. The Lancet. 390 (10100), 1423-1459
Amini, M., Djazayery, A., Majdzadeh, R., Taghdisi, MH., Sadrzadeh-Yeganeh, H., Abdollahi, Z., Hosseinpour-Niazi, N., Chamari, M. and Nourmohammadi, M., (2016). A School-Based Intervention to Reduce Excess Weight in Overweight and Obese Primary School Students. Biol Res Nurs. 18 (5), 531-540
Asadi-Lari, M., Khosravi, A., Nedjat, S., Mansournia, MA., Majdzadeh, R., Mohammad, K., Vaez-Mahdavi, MR., Faghihzadeh, S., Haeri Mehrizi, AA. and Cheraghian, B., (2016). Socioeconomic status and prevalence of self-reported diabetes among adults in Tehran: results from a large population-based cross-sectional study (Urban HEART-2). J Endocrinol Invest. 39 (5), 515-522
Ashoorkhani, M., Bozorgi, A., Majdzadeh, R., Hosseini, H., Yoonessi, A., Ramezankhani, A. and Eftekhar, H., (2016). Comparing the effectiveness of the BPMAP (Blood Pressure Management Application) and usual care in self-management of primary hypertension and adherence to treatment in patients aged 30-60 years: study protocol for a randomized controlled trial. Trials. 17 (1), 511-
Baheiraei, A., Bakouei, F., Mohammadi, E., Majdzadeh, R. and Hosseni, M., (2016). Association between social capital and health in women of reproductive age: a population-based study. Glob Health Promot. 23 (4), 6-15
Baheiraei, A., Mirghafourvand, M., Mohammadi, E. and Majdzadeh, R., (2016). Experiences of Cigarette Smoking among Iranian Educated Women: A Qualitative Study. Int J Prev Med. 7 (1), 93-93
Gholami, J., Mansournia, MA., Davatchi, F., Mohammad, K., Hosseini, H. and Majdzadeh, R., (2016). Are daily physical activities risk factors for knee osteoarthritis?. Int J Rheum Dis. 19 (3), 241-247
Hosseinkhani, Z., Nedjat, S., Aflatouni, A., Mahram, M. and Majdzadeh, R., (2016). Socioeconomic inequality and child maltreatment in Iranian schoolchildren. East Mediterr Health J. 21 (11), 819-827
Hosseinzadeh, M., Vafa, M., Esmaillzadeh, A., Feizi, A., Majdzadeh, R., Afshar, H., Keshteli, AH. and Adibi, P., (2016). Empirically derived dietary patterns in relation to psychological disorders. Public Health Nutr. 19 (2), 204-217
Jamshidi, E., Majdzadeh, R., Saberi Namin, M., Ardalan, A., Majdzadeh, B. and Seydali, E., (2016). Effectiveness of Community Participation in Earthquake Preparedness: A Community-Based Participatory Intervention Study of Tehran. Disaster Med Public Health Prep. 10 (2), 211-218
Majdzadeh, R. and Rezaei, N., (2016). The Knowledge without Border. Arch Iran Med. 19 (4), 307-
Mohtasham, F., Yazdizadeh, B., Zali, Z., Majdzadeh, R. and Nedjat, S., (2016). Health technology assessment in Iran: Barriers and solutions. Med J Islam Repub Iran. 30 (1), 321-
Moradi, G., Majdzadeh, R., Mohammad, K., Malekafzali, H., Jafari, S. and Holakouie-Naieni, K., (2016). Is the status of diabetes socioeconomic inequality changing in Kurdistan province, west of Iran? A comparison of two surveys. Med J Islam Repub Iran. 30 (1), 375-
Mousavinezhad, M., Majdzadeh, R., Akbari Sari, A., Delavari, A. and Mohtasham, F., (2016). The effectiveness of FOBT vs. FIT: A meta-analysis on colorectal cancer screening test. Med J Islam Repub Iran. 30 (1), 366-
Olyaeemanesh, A. and Majdzadeh, R., (2016). Health technology assessment: A necessity in post-sanctions Iran while implementing the health transformation plan. Med J Islam Repub Iran. 30 (1), 436-
Ostovar, A., Haghdoost, AA., Rahimiforoushani, A., Raeisi, A. and Majdzadeh, R., (2016). Time Series Analysis of Meteorological Factors Influencing Malaria in South Eastern Iran. J Arthropod Borne Dis. 10 (2), 222-236
Rezaei, S., Akbari Sari, A., Arab, M., Majdzadeh, R. and Mohammad Poorasl, A., (2016). Economic burden of smoking: a systematic review of direct and indirect costs. Med J Islam Repub Iran. 30 (1), 397-
Rezaei, S., Akbari Sari, A., Arab, M., Majdzadeh, R., Shaahmadi, F. and Mohammadpoorasl, A., (2016). The association between smoking status and hospital length of stay: evidence from a hospital-based cohort. Hosp Pract (1995). 44 (3), 129-132
Rezazadeh, A., Omidvar, N., Eini-Zinab, H., Ghazi-Tabatabaie, M., Majdzadeh, R., Ghavamzadeh, S. and Nouri-Saeidlou, S., (2016). Food insecurity, socio-economic factors and weight status in two Iranian ethnic groups. Ethn Health. 21 (3), 233-250
Rezazadeh, A., Omidvar, N., Eini-Zinab, H., Ghazi-Tabatabaie, M., Majdzadeh, R., Ghavamzadeh, S. and Nouri-Saeidlou, S., (2016). General and Central Obesity in Two Iranian Ethnic Groups Living in Urmia, West Azerbaijan, Iran: Effect of the Neighborhood Environment. Iran Red Crescent Med J. 18 (7), e27591-
Rezazadeh, A., Omidvar, N., Eini-Zinab, H., Ghazi-Tabatabaie, M., Majdzadeh, R., Ghavamzadeh, S. and Nouri-Saeidlou, S., (2016). Major dietary patterns in relation to demographic and socio-economic status and food insecurity in two Iranian ethnic groups living in Urmia, Iran. Public Health Nutr. 19 (18), 3337-3348
Sari, AA., Rezaei, S., Arab, M., Majdzadeh, R., Matin, BK. and Zandian, H., (2016). Effects of Smoking on Cost of Hospitalization and Length of Stay among Patients with Lung Cancer in Iran: a Hospital-Based Study. Asian Pac J Cancer Prev. 17 (9), 4421-4426
Shams Moattar, A., Asghari, F. and Majdzadeh, R., (2016). Do ethical considerations influence any in HTA reports? A review of reports. Med J Islam Repub Iran. 30 (1), 362-
Yazdizadeh, B., Majdzadeh, R., Janani, L., Mohtasham, F., Nikooee, S., Mousavi, A., Najafi, F., Atabakzadeh, M., Bazrafshan, A., Zare, M. and Karami, M., (2016). An assessment of health research impact in Iran. Health Res Policy Syst. 14 (1), 56-
Yazdizadeh, B., Shahmoradi, S., Majdzadeh, R., Doaee, S., Bazyar, M., Souresrafil, A. and Olyaeemanesh, A., (2016). Stakeholder Involvement in Health Technology Assessment at National Level: A Study from Iran. Int J Technol Assess Health Care. 32 (3), 181-189
Abdollahpour, I., Nedjat, S., Salimi, Y., Noroozian, M. and Majdzadeh, R., (2015). Which variable is the strongest adjusted predictor of quality of life in caregivers of patients with dementia?. Psychogeriatrics. 15 (1), 51-57
Abolhassani, MH., Kolahdooz, F., Majdzadeh, R., Eshraghian, M., Shaneshin, M., Jang, SL. and Djazayery, A., (2015). Identification and prioritization of food insecurity and vulnerability indices in iran. Iran J Public Health. 44 (2), 244-253
Ahmadi, A., Nedjat, S., Gholami, J. and Majdzadeh, R., (2015). Tuberculosis Notification by Private Sector' Physicians in Tehran. Int J Prev Med. 6 (1), 129-129
Amini, M., Djazayery, A., Majdzadeh, R., Taghdisi, MH. and Jazayeri, S., (2015). Effect of School-based Interventions to Control Childhood Obesity: A Review of Reviews. Int J Prev Med. 6 (1), 68-68
Baheiraei, A., Shahbazi Sighaldeh, S., Ebadi, A., Kelishadi, R. and Majdzadeh, R., (2015). Factors that Contribute in the First Hookah Smoking Trial by Women: A Qualitative Study from Iran. Iran J Public Health. 44 (1), 100-110
Baheiraei, A., Shahbazi Sighaldeh, S., Ebadi, A., Kelishadi, R. and Majdzadeh, R., (2015). The Role of Family on Hookah Smoking Initiation in Women: A Qualitative Study. Glob J Health Sci. 7 (5), 1-10
Baheiraei, A., Shahbazi Sighaldeh, S., Ebadi, A., Kelishadi, R. and Majdzadeh, SR., (2015). Psycho-social Needs Impact on Hookah Smoking Initiation among Women: A Qualitative Study from Iran. Int J Prev Med. 6 (1), 79-79
Bahraminejad, N., Ibrahim, F., Riji, HM., Majdzadeh, R., Hamzah, A. and Keshavarz Mohammadi, N., (2015). Partner's engagement in community-based health promotion programs: a case study of professional partner's experiences and perspectives in Iran. Health Promot Int. 30 (4), 963-975
Cheraghian, B., Nedjat, S., Mansournia, MA., Majdzadeh, R., Mohammad, K., Vaez-Mahdavi, MR., Faghihzadeh, S., Haeri Mehrizi, AA. and Asadi-Lari, M., (2015). Different patterns of association between education and wealth with non-fatal myocardial infarction in Tehran, Iran: A population-based case-control study. Med J Islam Repub Iran. 29, 160-
Ghalichi, L., Nedjat, S., Majdzadeh, R., Hoseini, M., Pournik, O. and Mohammad, K., (2015). Determinants of Self-Rated Health in Tehran, from Individual Characteristics towards Community-Level Attributes. Arch Iran Med. 18 (5), 266-271
Izadi, S., Shahmahmoodi, S., Zahraei, SM., Dorostkar, F. and Majdzadeh, SR., (2015). Seroprevalence of poliovirus antibodies among 7-month-old infants after 4 doses of oral polio vaccine in Sistan-va-Baluchestan, Islamic Republic of Iran. East Mediterr Health J. 21 (2), 83-89
Jahanmehr, N., Rashidian, A., Khosravi, A., Farzadfar, F., Shariati, M., Majdzadeh, R., Akbari Sari, A. and Mesdaghinia, A., (2015). A conceptual framework for evaluation of public health and primary care system performance in iran. Glob J Health Sci. 7 (4), 341-357
Jamali, A., Nedjat, S., Heidari, K., Jamali, R., Hassanpour, K., Nedjat, S., Anvari, P. and Majdzadeh, R., (2015). Worldwide inequality in production of systematic reviews. Med J Islam Repub Iran. 29, 309-
Khosravi, M., Sotoudeh, G., Majdzadeh, R., Nejati, S., Darabi, S., Raisi, F., Esmaillzadeh, A. and Sorayani, M., (2015). Healthy and Unhealthy Dietary Patterns Are Related to Depression: A Case-Control Study. Psychiatry Investig. 12 (4), 434-442
Miratashi Yazdi, SN., Nedjat, S., Arbabi, M. and Majdzadeh, R., (2015). Who Is a Good Doctor? Patients & Physicians' Perspectives. Iran J Public Health. 44 (1), 150-152
Mirbaha, F., Shalviri, G., Yazdizadeh, B., Gholami, K. and Majdzadeh, R., (2015). Perceived barriers to reporting adverse drug events in hospitals: a qualitative study using theoretical domains framework approach. Implement Sci. 10 (1), 110-
Mirghafourvand, M., Baheiraei, A., Nedjat, S., Mohammadi, E., Charandabi, SM. and Majdzadeh, R., (2015). A population-based study of health-promoting behaviors and their predictors in Iranian women of reproductive age. Health Promot Int. 30 (3), 586-594
Nedjat, S., Moazen, B., Rezaei, F., Hajizadeh, S., Majdzadeh, R., Setayesh, HR., Mohraz, M. and Gooya, MM., (2015). Sexual and reproductive health needs of HIV-positive people in Tehran, Iran: a mixed-method descriptive study. Int J Health Policy Manag. 4 (9), 591-598
Rashidian, A., Alinia, C. and Majdzadeh, R., (2015). Cost-effectiveness analysis of health care waste treatment facilities in iran hospitals; a provider perspective. Iran J Public Health. 44 (3), 352-360
Rashidian, H., Nedjat, S., Mounesan, L., Haghjou, L. and Majdzadeh, R., (2015). The Attitude of Physicians toward the Use of Patient Decision Aids in Iran as a Developing Country. Int J Prev Med. 6 (1), 18-18
Rezaei, S., Akbari Sari, A., Arab, M., Majdzadeh, R. and Mohammadpoorasl, A., (2015). Estimating Economic Burden of Cancer Deaths Attributable to Smoking in Iran. J Res Health Sci. 15 (4), 228-233
Sabet, FA., Majdzadeh, R., Mostafazadeh Davani, B., Heidari, K. and Soltani, A., (2015). Likelihood ratio of computed tomography characteristics for diagnosis of malignancy in adrenal incidentaloma: systematic review and meta-analysis. J Diabetes Metab Disord. 15 (1), 12-
Sajedinejad, S., Majdzadeh, R., Vedadhir, A., Tabatabaei, MG. and Mohammad, K., (2015). Maternal mortality: a cross-sectional study in global health. Global Health. 11 (1), 4-
Shahandeh, K., Basseri, HR., Majdzadeh, R., Sadeghi, R., Safari, R. and Shojaeizadeh, D., (2015). Health Workers Adjustment for Elimination of Malaria in a Low Endemic Area. Int J Prev Med. 6 (1), 105-105
Shahandeh, K., Basseri, HR., Majdzadeh, R., Sadeghi, R., Shahandeh, M. and Shojaeizadeh, D., (2015). Community Eagerness and Participation for Supporting Eliminate Malaria. Iran J Public Health. 44 (5), 659-664
Velayati, A., Hosseini, SA., Sari, AA., Mohtasham, F., Ghanei, M., Yaghoubi, M. and Majdzadeh, R., (2015). Comparison of the effectiveness and safety of formoterol versus salmeterol in the treatment of patients with asthma: A systematic review and meta-analysis. J Res Med Sci. 20 (5), 483-490
Yaghoubifard, S., Rashidian, A., Kebriaeezadeh, A., Majdzadeh, R., Hosseini, SA., Akbari Sari, A. and Salamzadeh, J., (2015). Developing a conceptual framework and a tool for measuring access to, and use of, medicines at household level (HH-ATM tool). Public Health. 129 (5), 444-452
Zozani, MA., Hosseini, SA., Sari, AA., Mahdavi-Mazde, M., Majdzadeh, SR. and Velayati, A., (2015). Safety and effectiveness of everolimus compared with sirolimus and tacrolimus in preventing kidney transplantation rejection: A systematic review and meta-analysis. Tehran University Medical Journal. 73 (5), 334-344
Jamali, A., Nedjat, S., Heidari, K., Jamali, R., Hassanpour, K., Nedjat, S., Anvari, P. and Majdzadeh, R., (2015). Worldwide inequality in production of systematic reviews. Medical Journal of the Islamic Republic of Iran. 29 (1), 1270-1277
Abdollahpour, I., Nedjat, S., Noroozian, M., Salimi, Y. and Majdzadeh, R., (2014). Caregiver burden: the strongest predictor of self-rated health in caregivers of patients with dementia. J Geriatr Psychiatry Neurol. 27 (3), 172-180
Amini, M., Djazayery, A., Majdzadeh, R., Taghdisi, MH., Sadrzadeh-Yeganeh, H. and Eslami-Amirabadi, M., (2014). Children with Obesity Prioritize Social Support against Stigma: A Qualitative Study for Development of an Obesity Prevention Intervention. Int J Prev Med. 5 (8), 960-968
Ashoorkhani, M., Taghdisi, MH., Shahmoradi, S., Haghjoo, L. and Majdzadeh, R., (2014). Barriers of health news producers' empowerment: a qualitative study in iran. Health Promot Perspect. 4 (2), 214-220
Cheraghian, B., Asadi-Lari, M., Mansournia, MA., Majdzadeh, R., Mohammad, K., Nedjat, S., Vaez-Mahdavi, MR. and Faghihzadeh, S., (2014). Prevalence and associated factors of self-reported hypertension among Tehran adults in 2011: a population-based study (Urban HEART-2). Med J Islam Repub Iran. 28 (1), 105-
Emamian, MH., Zeraati, H., Majdzadeh, R., Shariati, M., Hashemi, H. and Fotouhi, A., (2014). Economic inequality in eye care utilization and its determinants: a Blinder-Oaxaca decomposition. Int J Health Policy Manag. 3 (6), 307-313
Entezarmahdi, R., Majdzadeh, R., Foroushani, AR., Nasehi, M., Lameei, A. and Naieni, KH., (2014). Inequality of leprosy disability in iran, clinical or socio-economic inequality: an extended concentration index decomposition approach. Int J Prev Med. 5 (4), 414-423
Farrokhi-Khajeh-Pasha, Y., Nedjat, S., Mohammadi, A., Malakan Rad, E. and Majdzadeh, R., (2014). Informed choice of entering medical school and academic success in Iranian medical students. Med Teach. 36 (11), 978-982
Ghadirian, L., Sayarifard, A., Majdzadeh, R., Rajabi, F. and Yunesian, M., (2014). Challenges for Better thesis supervision. Med J Islam Repub Iran. 28 (1), 32-
Heidari, M., Majdzadeh, R., Pasalar, P. and Nedjat, S., (2014). Quality of life of medical students in Tehran University of Medical Sciences. Acta Med Iran. 52 (5), 390-399
Imani-Nasab, MH., Seyedin, H., Majdzadeh, R., Yazdizadeh, B. and Salehi, M., (2014). Development of evidence-based health policy documents in developing countries: a case of Iran. Glob J Health Sci. 6 (3), 27-36
Izadi, S., Shahmahmoodi, S., Zahraei, SM., Dorostkar, F. and Majdzadeh, R., (2014). Risk of polio reintroduction to border regions of Islamic Republic of Iran: seroprevalence study of children with at least 5 doses of oral polio vaccine. East Mediterr Health J. 20 (5), 287-294
Jame, SZ., Sari, AA., Majdzadeh, R., Rashidian, A., Arab, M. and Rahmani, H., (2014). The extent of inappropriate use of magnetic resonance imaging in low back pain and its contributory factors. Int J Prev Med. 5 (8), 1029-1036
Jamshidi, E., Morasae, EK., Shahandeh, K., Majdzadeh, R., Seydali, E., Aramesh, K. and Abknar, NL., (2014). Ethical Considerations of Community-based Participatory Research: Contextual Underpinnings for Developing Countries. Int J Prev Med. 5 (10), 1328-1336
Khosravi, M., Sotoudeh, G., Raisi, F., Majdzadeh, R. and Foroughifar, T., (2014). Comparing dietary patterns of depressed patients versus healthy people in a case control protocol. BMJ Open. 4 (2), e003843-e003843
Majidi, A., Loori, N., Shahandeh, K., Jamshidi, E. and Majdzadeh, R., (2014). Are people in Tehran prepared for the family physician program?. Int J Prev Med. 5 (8), 984-991
Maleki, K., Hamadeh, RR., Gholami, J., Mandil, A., Hamid, S., Butt, ZA., Bin Saeed, A., El Kheir, DY., Saleem, M., Maqsoud, S., Safi, N., Abdul-Majeed, BA. and Majdzadeh, R., (2014). The knowledge translation status in selected Eastern-Mediterranean universities and research institutes. PLoS One. 9 (9), e103732-e103732
Mojahedi, M., Naseri, M., Majdzadeh, R., Keshavarz, M., Ebadini, M., Nazem, E. and Saberi Isfeedvajani, M., (2014). Reliability and Validity Assessment of Mizaj Questionnaire: A Novel Self-report Scale in Iranian Traditional Medicine. Iran Red Crescent Med J. 16 (3), e15924-
Moradi, G., Malekafzali Ardakani, H., Majdzadeh, R., Bidarpour, F., Mohammad, K. and Holakouie-Naieni, K., (2014). Socioeconomic Inequalities in Nonuse of Seatbelts in Cars and Helmets on Motorcycles among People Living in Kurdistan Province, Iran. Iran J Public Health. 43 (9), 1239-1247
Nassiri-Koopaei, N., Majdzadeh, R., Kebriaeezadeh, A., Rashidian, A., Yazdi, MT., Nedjat, S. and Nikfar, S., (2014). Commercialization of biopharmaceutical knowledge in Iran; challenges and solutions. Daru. 22 (1), 29-
Nedjat, S., Gholami, J., Yazdizadeh, B., Nedjat, S., Maleki, K. and Majdzadeh, R., (2014). Research's Practice and Barriers of Knowledge Translation in Iran. Iran J Public Health. 43 (7), 968-980
Nedjat, S., Nedjat, S., Majdzadeh, R. and Farshadi, M., (2014). People's trust in health news disseminated by mass media in Tehran. Med J Islam Repub Iran. 28 (1), 114-
Rezaei-Hemami, M., Akbari-Sari, A., Raiesi, A., Vatandoost, H. and Majdzadeh, R., (2014). Cost Effectiveness of Malaria Interventions from Preelimination through Elimination: a Study in Iran. J Arthropod Borne Dis. 8 (1), 43-52
Rimaz, S., Mohammad, K., Dastoorpoor, M., Jamshidi, E. and Majdzadeh, R., (2014). Investigation of relationship between social capital and quality of life in multiple sclerosis patients. Glob J Health Sci. 6 (6), 261-272
Salimzadeh, H., Eftekhar, H., Majdzadeh, R., Montazeri, A. and Delavari, A., (2014). Effectiveness of a theory-based intervention to increase colorectal cancer screening among Iranian health club members: a randomized trial. J Behav Med. 37 (5), 1019-1029
Shati, M., Haghdoost, A., Majdzadeh, R., Mohammad, K. and Mortazavi, S., (2014). Social network size estimation and determinants in tehran province residents. Iran J Public Health. 43 (8), 1079-1090
Tajik, P. and Majdzadeh, R., (2014). Constructing pragmatic socioeconomic status assessment tools to address health equality challenges. Int J Prev Med. 5 (1), 46-51
Yazdizadeh, B., Majdzadeh, R., Alami, A. and Amrolalaei, S., (2014). How can we establish more successful knowledge networks in developing countries? Lessons learnt from knowledge networks in Iran. Health Res Policy Syst. 12 (1), 63-
Yazdizadeh, B., Mohammad, K., Nedjat, S., Changizi, N., Azemikhah, A., Jafari, N., Radpoyan, L. and Majdzadeh, R., (2014). Application of Capture-Recapture for Fine-tuning Uncertainties About National Maternal Mortality Estimates. Int J Prev Med. 5 (5), 624-631
Zargar Balaye Jame, S., Majdzadeh, R., Akbari Sari, A., Rashidian, A., Arab, M. and Rahmani, H., (2014). Indications and overuse of computed tomography in minor head trauma. Iran Red Crescent Med J. 16 (5), e13067-
Majidi, A., Nedjat, S., Mohammadi, A., Jamshidi, E. and Majdzadeh, R., (2014). Impact of sanctions on Iranian airlines: How people in Iran feel about air travel safety?. International Journal of Disaster Risk Reduction. 10, 67-74
Yazdizadeh, B., Majdzadeh, R., Alami, A. and Amrolalaei, S., (2014). How can we establish more successful knowledge networks in developing countries? Lessons learnt from knowledge networks in Iran. Health and Quality of Life Outcomes. 12 (1), 63-
Ahmadi, A., Nedjat, S., Gholami, J. and Majdzadeh, R., (2013). Disease surveillance and private sector in the metropolitans: a troublesome collaboration. Int J Prev Med. 4 (9), 1036-1044
Akbari, H., Majdzadeh, R., Rahimi Foroushani, A. and Raeisi, A., (2013). Timeliness of malaria surveillance system in iran. Iran J Public Health. 42 (1), 39-47
Alami, A., Nedjat, S., Majdzadeh, R., Rahimi Foroushani, A., Hoseini, SJ. and Malekafzali, H., (2013). Factors influencing women's willingness to volunteer in the healthcare system: evidence from the Islamic Republic of Iran. East Mediterr Health J. 19 (4), 348-355
Amini, H., Majdzadeh, R., Eftekhar-Ardebili, H., Shabani, A. and Davari-Ashtiani, R., (2013). How Mental Illness is Perceived by Iranian Medical Students: A Preliminary Study. Clin Pract Epidemiol Ment Health. 9 (1), 62-68
Baradaran-Seyed, Z. and Majdzadeh, R., (2013). Economic sanctions strangle Iranians' health, not just drug supply. Lancet. 381 (9878), 1626-1626
Baradaran-Seyed, Z., Nedjat, S., Yazdizadeh, B., Nedjat, S. and Majdzadeh, R., (2013). Barriers of clinical practice guidelines development and implementation in developing countries: a case study in iran. Int J Prev Med. 4 (3), 340-348
Borghei, A., Qorbani, M., Rezapour, A., Majdzadeh, R., Nedjat, S., Asayesh, H., Mansourian, M., Noroozi, M. and Jahahgir, F., (2013). Collaboration in research and the influential factors in Golestan University of Medical Sciences research projects (2005-2007): an academic sample from Iran. Med J Islam Repub Iran. 27 (3), 101-108
Emamian, MH., Zeraati, H., Majdzadeh, R., Shariati, M., Hashemi, H., Jafarzadehpur, E. and Fotouhi, A., (2013). Economic inequality in presenting near vision acuity in a middle-aged population: a Blinder-Oaxaca decomposition. Br J Ophthalmol. 97 (9), 1100-1103
Esmailzadeh, H., Rajabi, F., Rostamigooran, N. and Majdzadeh, R., (2013). Iran health system reform plan methodology. Iran J Public Health. 42 (Supple1), 13-17
Gholami, J., Ahghari, S., Motevalian, A., Yousefinejad, V., Moradi, G., Keshtkar, A., Alami, A., Mazloomzadeh, S., Vakili, MM., Chaman, R., Salehi, B., Fazelzadeh, O. and Majdzadeh, R., (2013). Knowledge translation in Iranian universities: need for serious interventions. Health Res Policy Syst. 11 (1), 43-
Hemami, MR., Sari, AA., Raeisi, A., Vatandoost, H. and Majdzadeh, R., (2013). Malaria elimination in iran, importance and challenges. Int J Prev Med. 4 (1), 88-94
Karimi-Shahanjarini, A., Rashidian, A., Omidvar, N. and Majdzadeh, R., (2013). Assessing and comparing the short-term effects of TPB only and TPB plus implementation intentions interventions on snacking behavior in Iranian adolescent girls: a cluster randomized trial. Am J Health Promot. 27 (3), 152-161
Kelishadi, R., de Ferranti, SD., Majdzadeh, R., O'Dea, JA., Gupta, AK. and Adeli, K., (2013). Childhood obesity: today and tomorrow's health challenge. J Obes. 2013, 208392-2
Majdzadeh, R., (2013). The gastro-esophageal malignancies in northern Iran (GEMINI) is expected to be the pioneer in the implementation and application of the methodology used in evaluating research impact. Arch Iran Med. 16 (5), 317-318
Majdzadeh, R. and Baradaran Seyed, Z., (2013). How to implement clinical practice guidelines in iran. Iran Red Crescent Med J. 15 (11), e9702-
Majdzadeh, R., Rahmani, K. and Nasehi, M., (2013). What Is the Share of the Country's Researches in Iran's National Tuberculosis Guideline?. Iran J Public Health. 42 (12), 1405-1413
Manavi, S., Nedjat, S., Pasalar, P. and Majdzadeh, R., (2013). What Motivates Talented Medical Students to Study Simultaneously at Master of Public Health (MPH)?. Iran J Public Health. 42 (4), 402-409
Mesdaghinia, AR., Vatandoost, H., Hanafi-Bojd, AA., Majdzadeh, R. and Raeisi, A., (2013). Conducting international diploma course on malaria program planning and management (1996-2012). J Arthropod Borne Dis. 7 (2), 100-112
Moradi, G., Mohammad, K., Majdzadeh, R., Ardakani, HM. and Naieni, KH., (2013). Socioeconomic Inequality of Non-Communicable Risk Factors among People Living in Kurdistan Province, Islamic Republic of Iran. Int J Prev Med. 4 (6), 671-683
Mounesan, L., Nedjat, S., Majdzadeh, R., Rashidian, A. and Gholami, J., (2013). Only One Third of Tehran's Physicians are Familiar with 'Evidence-Based Clinical Guidelines'. Int J Prev Med. 4 (3), 349-357
Nedjat, S., Bore, M., Majdzadeh, R., Rashidian, A., Munro, D., Powis, D., Karbakhsh, M. and Keshavarz, H., (2013). Comparing the cognitive, personality and moral characteristics of high school and graduate medical entrants to the Tehran University of Medical Sciences in Iran. Med Teach. 35 (12), e1632-e1637
Rajabi, F., Esmailzadeh, H., Rostamigooran, N. and Majdzadeh, R., (2013). What must be the Pillars of Iran's Health System in 2025? Values and Principles of Health System Reform Plan. Iran J Public Health. 42 (2), 197-205
Rajabi, F., Esmailzadeh, H., Rostamigooran, N., Majdzadeh, R. and Doshmangir, L., (2013). Future of health care delivery in iran, opportunities and threats. Iran J Public Health. 42 (Supple1), 23-30
Rashidian, H., Nedjat, S., Majdzadeh, R., Gholami, J., Haghjou, L., Abdollahi, BS., Davatchi, F. and Rashidian, A., (2013). The perspectives of Iranian physicians and patients towards patient decision aids: a qualitative study. BMC Res Notes. 6 (1), 379-
Rostamigooran, N., Esmailzadeh, H., Rajabi, F., Majdzadeh, R., Larijani, B. and Dastgerdi, MV., (2013). Health system vision of iran in 2025. Iran J Public Health. 42 (Supple1), 18-22
Shahnazi, A., Forouzan, AS., Nedjat, S., Asgari, S. and Majdzadeh, R., (2013). Barrier and Facilitators of HIV Related Risky Sexual Behavior. Iran J Public Health. 42 (8), 842-853
Shokoohi, M., Nedjat, S. and Majdzadeh, R., (2013). A social network analysis on clinical education of diabetic foot. J Diabetes Metab Disord. 12 (1), 44-
Nedjat, S., Majdzadeh, R., Kheiltash, A., Jamshidi, E. and Yazdani, S., (2013). Social Capital in Association with Socioeconomic Variables in Iran. Social Indicators Research. 113 (3), 1153-1170
Rostamigooran, N., Esmailzadeh, H., Rajabi, F., Majdzadeh, R., Larijani, B. and Vahid Dastgerdi, M., (2013). Health system vision of Iran in 2025. Iranian Journal of Public Health. 42 (1 SUPPL 1), 18-22
Esmailzadeh, H., Rajabi, F., Rostamigooran, N. and Majdzadeh, R., (2013). Iran health system reform plan methodology. Iranian Journal of Public Health. 42 (1 SUPPL 1), 13-17
Rajabi, F., Esmailzadeh, H., Rostamigooran, N., Majdzadeh, R. and Doshmangir, L., (2013). Future of health care delivery in Iran, opportunities and threats. Iranian Journal of Public Health. 42 (1 SUPPL 1), 23-30
Mounesan, L., Sepidarkish, M., Hosseini, H., Ahmadi, A., Ardalan, G., Kelishad, R. and Majdzadeh, R., (2013). Policy brief for promoting physical activity among iranian adolescents. Journal of Isfahan Medical School. 31 (233)
Abdollahpour, I., Noroozian, M., Nedjat, S. and Majdzadeh, R., (2012). Caregiver Burden and its Determinants among the Family Members of Patients with Dementia in Iran. Int J Prev Med. 3 (8), 544-551
Ahmadvand, A., Heidari, K., Hosseini, H. and Majdzadeh, R., (2012). Challenges and success factors in university mergers and academic integrations. Arch Iran Med. 15 (12), 736-740
Alami, A., Majdzadeh, R., Nedjat, S., Foroushani, AR. and Malekafzali, H., (2012). Neighborhood intimacy as perceived by women living in urban areas and its association with personal and social network characteristics. Int J Prev Med. 3 (5), 318-325
Ashoorkhani, M., Gholami, J., Majdzadeh, R., Akbari, F. and Hosseini, H., (2012). Health Emergency Mass Notification: Lessons Learnt from the H1N1 Pandemic in Tehran. Int J Prev Med. 3 (12), 860-866
Ashoorkhani, M. and Majdzadeh, R., (2012). Improving the quality of health news. Int J Prev Med. 3 (7), 440-443
Ashorkhani, M., Gholami, J., Maleki, K., Nedjat, S., Mortazavi, J. and Majdzadeh, R., (2012). Quality of health news disseminated in the print media in developing countries: a case study in Iran. BMC Public Health. 12 (1), 627-
Baradaran-Seyed, Z. and Majdzadeh, R., (2012). Evidence-based health care, past deeds at a glance, challenges and the future prospects in iran. Iran J Public Health. 41 (12), 1-7
Emamian, MH., Zeraati, H., Majdzadeh, R., Shariati, M., Hashemi, H. and Fotouhi, A., (2012). Unmet refractive need and its determinants in Shahroud, Iran. Int Ophthalmol. 32 (4), 329-336
Farrokhi-Khajeh-Pasha, Y., Nedjat, S., Mohammadi, A., Rad, EM., Majdzadeh, R., Monajemi, F., Jamali, E. and Yazdani, S., (2012). The validity of Iran's national university entrance examination (Konkoor) for predicting medical students' academic performance. BMC Med Educ. 12 (1), 60-
Ghalichi, L., Mohammad, K., Majdzadeh, R., Hoseini, M., Pournik, O. and Nedjat, S., (2012). Developing a reliable and valid instrument to assess health-affecting aspects of neighborhoods in Tehran. J Res Med Sci. 17 (6), 552-556
Kavosi, Z., Rashidian, A., Pourreza, A., Majdzadeh, R., Pourmalek, F., Hosseinpour, AR., Mohammad, K. and Arab, M., (2012). Inequality in household catastrophic health care expenditure in a low-income society of Iran. Health Policy Plan. 27 (7), 613-623
Kelishadi, R., Heshmat, R., Motlagh, ME., Majdzadeh, R., Keramatian, K., Qorbani, M., Taslimi, M., Aminaee, T., Ardalan, G., Poursafa, P. and Larijani, B., (2012). Methodology and Early Findings of the Third Survey of CASPIAN Study: A National School-based Surveillance of Students' High Risk Behaviors. Int J Prev Med. 3 (6), 394-401
Kelishadi, R., Majdzadeh, R., Motlagh, ME., Heshmat, R., Aminaee, T., Ardalan, G., Esmaillzadeh, A., Azadbakht, L., Poursafa, P., Movahedian, M. and Baraz, S., (2012). Development and Evaluation of a Questionnaire for Assessment of Determinants of Weight Disorders among Children and Adolescents: The Caspian-IV Study. Int J Prev Med. 3 (10), 699-705
Keshtkar, A., Majdzadeh, R., Nedjat, S., Gholipour, M., Badakhshan, A., Qorbani, M., Vakili, M. and Salari, H., (2012). Characteristics of high-risk sexual behaviors for human immunodeficiency virus infection among Iranian drug abusers. J Addict Med. 6 (2), 153-158
Majdzadeh, R., (2012). Family physician implementation and preventive medicine; opportunities and challenges. Int J Prev Med. 3 (10), 665-669
Majdzadeh, R., Yazdizadeh, B., Nedjat, S., Gholami, J. and Ahghari, S., (2012). Strengthening evidence-based decision-making: is it possible without improving health system stewardship?. Health Policy Plan. 27 (6), 499-504
Mansourian, M., Marateb, HR., Kelishadi, R., Motlagh, ME., Aminaee, T., Taslimi, M., Majdzadeh, R., Heshmat, R., Ardalan, G. and Poursafa, P., (2012). First growth curves based on the World Health Organization reference in a Nationally-Representative Sample of Pediatric Population in the Middle East and North Africa (MENA): the CASPIAN-III study. BMC Pediatr. 12 (1), 149-
Morasae, EK., Forouzan, AS., Asadi-Lari, M. and Majdzadeh, R., (2012). Revealing mental health status in Iran's capital: putting equity and efficiency together. Soc Sci Med. 75 (3), 531-537
Morasae, EK., Forouzan, AS., Majdzadeh, R., Asadi-Lari, M., Noorbala, AA. and Hosseinpoor, AR., (2012). Understanding determinants of socioeconomic inequality in mental health in Iran's capital, Tehran: a concentration index decomposition approach. Int J Equity Health. 11 (1), 18-
Motamedi, SM., Majdzadeh, R., Larijani, FA., Raheem, F., Koleini, Z. and Larijani, B., (2012). Potentially preventable incidence of diabetes due to risk factor modification. J Diabetes Metab Disord. 11 (1), 8-
Mounesan, L., Sepidarkish, M., Hosseini, H., Ahmadi, A., Ardalan, G., Kelishadi, R. and Majdzadeh, R., (2012). Policy brief on promoting physical activity among adolescents. Int J Prev Med. 3 (9), 599-606
Nedjat, S., Hosseinpoor, AR., Forouzanfar, MH., Golestan, B. and Majdzadeh, R., (2012). Decomposing socioeconomic inequality in self-rated health in Tehran. J Epidemiol Community Health. 66 (6), 495-500
Nedjat, S., Nedjat, S., Maleki, K., Gholami, J., Ashoorkhani, M. and Majdzadeh, R., (2012). Methodologies and messages in Iranian articles on maternal care, diabetes mellitus, and tuberculosis, published in 2001 - 2006. Int J Prev Med. 3 (1), 42-46
Noroozi, M., Nedjat, S., Golestan, B. and Majdzadeh, R., (2012). What are Differences between Non-injecting and Injecting Drug Addicts?. Int J Prev Med. 3 (6), 414-419
Ostovar, A., Raeisi, A., Haghdoost, AA., Ranjbar, M., Rahimi, A., Sheikhzadeh, K. and Majdzadeh, R., (2012). Lessons learnt from malaria epidemics in the Islamic Republic of Iran. East Mediterr Health J. 18 (8), 864-869
Salimi, Y., Shahandeh, K., Malekafzali, H., Loori, N., Kheiltash, A., Jamshidi, E., Frouzan, AS. and Majdzadeh, R., (2012). Is Community-based Participatory Research (CBPR) Useful? A Systematic Review on Papers in a Decade. Int J Prev Med. 3 (6), 386-393
Shahandeh, K., Majdzadeh, R., Jamshidi, E. and Loori, N., (2012). Community capacity assessment in preventing substance abuse: a participatory approach. Iran J Public Health. 41 (9), 48-55
Shakeri, R., Kamangar, F., Nasrollahzadeh, D., Nouraie, M., Khademi, H., Etemadi, A., Islami, F., Marjani, H., Fahimi, S., Sepehr, A., Rahmati, A., Abnet, CC., Dawsey, SM., Brennan, P., Boffetta, P., Malekzadeh, R. and Majdzadeh, R., (2012). Is opium a real risk factor for esophageal cancer or just a methodological artifact? Hospital and neighborhood controls in case-control studies. PLoS One. 7 (3), e32711-e32711
Shariatjafari, S., Omidvar, N., Shakibazadeh, E., Majdzadeh, R., Minaei, M. and Gholamzade, M., (2012). Effectiveness of Community-based Intervention to Promote Iran's Food-based Dietary Guidelines. Int J Prev Med. 3 (4), 249-261
Tabatabaei-Malazy, O., Nedjat, S. and Majdzadeh, R., (2012). Which information resources are used by general practitioners for updating knowledge regarding diabetes?. Arch Iran Med. 15 (4), 223-227
Tajik, P., Nedjat, S., Afshar, NE., Changizi, N., Yazdizadeh, B., Azemikhah, A., Aamrolalaei, S. and Majdzadeh, R., (2012). Inequality in maternal mortality in iran: an ecologic study. Int J Prev Med. 3 (2), 116-121
Yousefi, N., Majdzadeh, R., Valadkhani, M., Nedjat, S. and Mohammadi, H., (2012). Reasons for physicians' tendency to irrational prescription of corticosteroids. Iran Red Crescent Med J. 14 (11), 713-718
KARIMI-SHAHANJARINI, A., RASHIDIAN, A., MAJDZADEH, R., OMIDVAR, N., TABATABAI, MG. and SHOJAEEZADEH, D., (2012). Parental Control and Junk-Food Consumption: A Mediating and Moderating Effect Analysis1. Journal of Applied Social Psychology. 42 (5), 1241-1265
Hajizadeh, S., Nedjat, S., Majdzadeh, R., Mohraz, M., Setayesh, HR. and Mehdi Gooya, M., (2012). Fertility intentions of HIV patients who referred to behavioral clinics of universities of medical sciences in Tehran. Journal of Isfahan Medical School. 29 (167)
Haghjou, L., Nedjat, S., Gholami, J., Ahmadabadi, MN., Ashoorkhani, M. and Majdzadeh, R., (2012). Developing titles and contents of continuing education programs in Iran: Barriers and challenges. Journal of Isfahan Medical School. 30 (190)
Ashoorkhani, M., Gholami, J. and Majdzadeh, R., (2011). Do we transfer health research results to people?. Int J Prev Med. 2 (2), 103-104
Baheiraei, A., Mirghafourvand, M., Mohammadi, E., Nedjat, S., Charandabi, SM., Rajabi, F. and Majdzadeh, R., (2011). Health-promoting behaviors and social support of women of reproductive age, and strategies for advancing their health: protocol for a mixed methods study. BMC Public Health. 11 (1), 191-
Emamian, MH., Zeraati, H., Majdzadeh, R., Shariati, M., Hashemi, H. and Fotouhi, A., (2011). The gap of visual impairment between economic groups in Shahroud, Iran: a Blinder-Oaxaca decomposition. Am J Epidemiol. 173 (12), 1463-1467
Esfandiari, S., Majdzadeh, R. and Feine, J., (2011). Types of Canadian dentists who are more likely to provide dental implant treatment. Implant Dent. 20 (1), 76-84
Estakhri, M., Djazayery, A., Eshraghian, M., Majdzadeh, R., Jalali, M., Karamizadeh, Z., Chamari, M. and Milani, MP., (2011). Serum zinc levels in children and adolescents with type-1 diabetes mellitus. Iran J Public Health. 40 (4), 83-88
Gholami, J., Hosseini, SH., Ashoorkhani, M. and Majdzadeh, R., (2011). Lessons Learned from H1N1 Epidemic: The Role of Mass Media in Informing Physicians. Int J Prev Med. 2 (1), 32-37
Gholami, J., Majdzadeh, R., Nedjat, S., Nedjat, S., Maleki, K., Ashoorkhani, M. and Yazdizadeh, B., (2011). How should we assess knowledge translation in research organizations; designing a knowledge translation self-assessment tool for research institutes (SATORI). Health Res Policy Syst. 9 (1), 10-
Majdzadeh, R., Eshraghian, MR., Khalagi, K., Motevalian, A. and Naraghi, K., (2011). Crash-related factors associated with the severity of road traffic injuries in Iran. Int J Inj Contr Saf Promot. 18 (3), 175-180
Moazzami, K., Majdzadeh, R. and Nedjat, S., (2011). Local intramuscular transplantation of autologous mononuclear cells for critical lower limb ischaemia. Cochrane Database Syst Rev (12), CD008347-
Nedjat, S., Holakouie Naieni, K., Mohammad, K., Majdzadeh, R. and Montazeri, A., (2011). Quality of life among an Iranian general population sample using the World Health Organization's quality of life instrument (WHOQOL-BREF). Int J Public Health. 56 (1), 55-61
Rajabi, F., Majdzadeh, R. and Ziaee, SA., (2011). Trends in medical education, an example from a developing country. Arch Iran Med. 14 (2), 132-138
Rashidian, A., Kavosi, Z., Majdzadeh, R., Pourreza, A., Pourmalek, F., Arab, M. and Mohammad, K., (2011). Assessing health system responsiveness: a household survey in 17th district of tehran. Iran Red Crescent Med J. 13 (5), 302-308
Rezaei, F., Nedjat, S., Golestan, B. and Majdzadeh, R., (2011). Comparison of onset age and pattern of male adolescent smoking in two different socioeconomic districts of tehran, iran. Int J Prev Med. 2 (4), 224-228
Rezaei, F., Nedjat, S., Golestan, B. and Majdzadeh, R., (2011). Reasons for smoking among male teenagers in tehran, iran: two case-control studies using snowball sampling. Int J Prev Med. 2 (4), 216-223
Roshandel, G., Majdzadeh, R., Keshtkar, A., Aramesh, K., Sedaghat, SM. and Semnani, S., (2011). Healthcare utilization in patients with esophageal cancer in a high risk area in northeast of Iran. Asian Pac J Cancer Prev. 12 (9), 2437-2442
Salimzadeh, H., Eftekhar, H., Majdzadeh, R., Montazeri, A., Shojaeizadeh, D. and Delavari, A., (2011). More than half of senior residents in Tehran have never heard about colorectal cancer screening. Asian Pac J Cancer Prev. 12 (11), 2851-2856
Shams, M., Shojaeizadeh, D., Majdzadeh, R., Rashidian, A. and Montazeri, A., (2011). Taxi drivers' views on risky driving behavior in Tehran: a qualitative study using a social marketing approach. Accid Anal Prev. 43 (3), 646-651
Shokoohi, M., Nedjat, S., Golestan, B., Soltani, A. and Majdzadeh, R., (2011). Can criteria for identifying educational influentials in developed countries be applied to other countries? A study in Iran. J Contin Educ Health Prof. 31 (2), 95-102
Yazdizadeh, B., Nedjat, S., Mohammad, K., Rashidian, A., Changizi, N. and Majdzadeh, R., (2011). Cesarean section rate in Iran, multidimensional approaches for behavioral change of providers: a qualitative study. BMC Health Serv Res. 11 (1), 159-
Abdollahpour, I., Nedjat, S., Noroozian, M. and Majdzadeh, R., (2011). Performing Content validation process in development of questionnaires. Iranian Journal of Epidemiology. 6 (4), 66-74
Estakhri, M., Jalali, M., Djazayery, A., Majdzadeh, R., Eshraghian, MR., Karamizadeh, Z., Arvintan, S. and Milani, MP., (2011). Insulin-like growth factor-1 levels in children and adolescents with type1 diabetes mellitus and its relationship with serum zinc. Iranian Journal of Diabetes and Lipid Disorders. 10, 1-6
Abdollahpour, I., Noroozian, M., Nedjat, S. and Majdzadeh, R., (2011). Assessing the psychiatric symptoms in patients with dementia and their correlation with caregiver burden. Iranian Journal of Epidemiology. 7 (2), 51-59
Abdollahpour, I., Nedjat, S., Noroozian, M., Golestan, B. and Majdzadeh, R., (2010). Development of a caregiver burden questionnaire for the patients with dementia in iran. Int J Prev Med. 1 (4), 233-241
Feizzadeh, A., Nedjat, S., Asghari, S., Keshtkar, A., Heshmat, R., Setayesh, H. and Majdzadeh, R., (2010). Evidence-based approach to HIV/AIDS policy and research prioritization in the Islamic Republic of Iran. East Mediterr Health J. 16 (3), 259-265
Karimi-Shahanjarini, A., Omidvar, N., Bazargan, M., Rashidian, A., Majdzadeh, R. and Shojaeizadeh, D., (2010). Iranian Female Adolescent's Views on Unhealthy Snacks Consumption: A Qualitative Study. Iran J Public Health. 39 (3), 92-101
Majdzadeh, R., Nedjat, S., Denis, JL., Yazdizadeh, B. and Gholami, J., (2010). 'Linking research to action' in Iran: two decades after integration of the Health Ministry and the medical universities. Public Health. 124 (7), 404-411
Nedjat, S., Nedjat, S., Gholami, J., Ashoorkhani, M., Maleki, K., Hejrie, SM. and Majdzadeh, R., (2010). How much importance do we give to target audiences in article writing?. Int J Prev Med. 1 (1), 11-18
Oveisi, S., Ardabili, HE., Dadds, MR., Majdzadeh, R., Mohammadkhani, P., Rad, JA. and Shahrivar, Z., (2010). Primary prevention of parent-child conflict and abuse in Iranian mothers: a randomized-controlled trial. Child Abuse Negl. 34 (3), 206-213
Poorolajal, J., Haghdoost, AA., Mahmoodi, M., Majdzadeh, R., Nasseri-Moghaddam, S. and Fotouhi, A., (2010). Capture-recapture method for assessing publication bias. J Res Med Sci. 15 (2), 107-115
Poorolajal, J., Mahmoodi, M., Haghdoost, A., Majdzadeh, R., Nasseri-Moghaddam, S., Ghalichi, L. and Fotouhi, A., (2010). Booster dose vaccination for preventing hepatitis B. Cochrane Database Syst Rev. 11 (11), CD008256-
Poorolajal, J., Mahmoodi, M., Majdzadeh, R. and Fotouhi, A., (2010). Metaplot: a novel stata graph for assessing heterogeneity at a glance. Iran J Public Health. 39 (2), 102-104
Poorolajal, J., Mahmoodi, M., Majdzadeh, R., Nasseri-Moghaddam, S., Haghdoost, A. and Fotouhi, A., (2010). Long-term protection provided by hepatitis B vaccine and need for booster dose: a meta-analysis. Vaccine. 28 (3), 623-631
Yazdizadeh, B., Majdzadeh, R. and Salmasian, H., (2010). Systematic review of methods for evaluating healthcare research economic impact. Health Res Policy Syst. 8 (1), 6-
Shahanjarini, AK., Rashidian, A., Majdzadeh, R., Omidvar, N. and Shojaeezadeh, D., (2010). The Role of Sociocognitive Mediators in the Beliefs-Intentions Relationship: Snacking Behavior. Social Behavior and Personality: an international journal. 38 (5), 711-720
Oveisi, S., Eftekhare Ardabili, H., Majdzadeh, R., Mohammadkhani, P., Alaqband Rad, J. and Loo, J., (2010). Mothers' Attitudes Toward Corporal Punishment of Children in Qazvin-Iran. Journal of Family Violence. 25 (2), 159-164
Amin-Esmaili, M., Nedjat, S., Motevalian, A., Rahimi-Movaghar, A. and Majdzadeh, R., (2009). Comparison of databases for Iranian articles; access to evidence on substance abuse and addiction. Arch Iran Med. 12 (6), 559-565
Majdzadeh, R., Feiz-Zadeh, A., Rajabpour, Z., Motevalian, A., Hosseini, M., Abdollahi, M. and Ghadirian, P., (2009). Opium consumption and the risk of traffic injuries in regular users: a case-crossover study in an emergency department. Traffic Inj Prev. 10 (4), 325-329
Majdzadeh, R., Nedjat, S., Gholami, J., Nedjat, S., Maleki, K., Qorbani, M., Shokoohi, M. and Ashoorkhani, M., (2009). Research collaboration in Tehran University of Medical Sciences: two decades after integration. Health Res Policy Syst. 7 (1), 8-
Motlagh, ME., Kelishadi, R., Ardalan, G., Gheiratmand, R., Majdzadeh, R., Heidarzadeh, A. and Group, CS., (2009). Rationale, methods and first results of the Iranian national programme for prevention of chronic diseases from childhood: CASPIAN Study. East Mediterr Health J. 15 (2), 302-314
Poorolajal, J. and Majdzadeh, R., (2009). Prevalence of chronic hepatitis B infection in Iran: a review article. J Res Med Sci. 14 (4), 249-258
Pourmalek, F., Abolhassani, F., Naghavi, M., Mohammad, K., Majdzadeh, R., Holakouie Naeini, K. and Fotouhi, A., (2009). Direct estimation of life expectancy in the Islamic Republic of Iran in 2003. East Mediterr Health J. 15 (1), 76-84
Yousefi-Nooraie, R., Rashidian, A., Nedjat, S., Majdzadeh, R., Mortaz-Hedjri, S., Etemadi, A. and Salmasian, H., (2009). Promoting development and use of systematic reviews in a developing country. J Eval Clin Pract. 15 (6), 1029-1034
Poorolajal, J., Mahmoodi, M., Majdzadeh, R., Nasseri-Moghaddam, S., Haghdoost, AA., Ghalichi, L. and Fotouhi, A., (2009). Seroprotection of hepatitis B vaccine and need for booster dose: A meta-analysis. Hepatitis Monthly. 9 (4), 293-304
Mirahmadizadeh, AR., Majdzadeh, R., Mohammad, K. and Forouzanfar, MH., (2009). Prevalence of HIV and hepatitis C virus infections and related behavioral determinants among injecting drug users of drop-in centers in Iran. Iranian Red Crescent Medical Journal. 11 (3), 325-329
Mohammad, K., Golestan, B., Majdzadeh, R., Chaman, R., Nedjat, S. and Karimloo, M., (2009). Socioeconomic status and obesity relationship in non-menopause women aged 15-49 years in Tehran, Iran. Iranian Journal of Public Health. 38 (3), 84-89
Kelishadi, R., Amirkhani, A., Ardalan, G., Ziaoddini, H. and Majdzadeh, R., (2009). An overview of a national surveillance program in iran for prevention of chronic non-communicable diseases from childhood: CASPIAN study. Iranian Journal of Public Health. 38 (SUPPL. 1), 102-106
Majdzadeh, R., Nedjat, S., Fotouhi, A. and Malekafzali, H., (2009). Iran's approach to knowledge translation. Iranian Journal of Public Health. 38 (SUPPL. 1), 58-62
Larijani, B., Delavari, A., Damari, B., Vosoogh Moghadam, A. and Majdzadeh, R., (2009). Health policy making system in Islamic Republic of Iran: Review an experience. Iranian Journal of Public Health. 38 (SUPPL. 1), 1-3
Majdzadeh, R., Nedjat, S., Keshavarz, H., Rashidian, A., Eynollahi, B., Larijani, B. and Lankarani, KB., (2009). A new experience in medical student admission in Iran. Iranian Journal of Public Health. 38 (SUPPL. 1), 36-39
Majdzadeh, R., Ahghari, S., Nedjat, S., Gholami, J., Maleki, K., Yunesian, M. and Fotuhi, A., (2009). Interventions for promoting research knowledge translation: An introduction. Iranian Journal of Medical Hypotheses and Ideas. 3 (1)
Maleki, K., Ahghari, S. and Majdzadeh, R., (2009). Interventions for promoting research knowledge translation: Intellectual property rights of stakeholders for promotion of knowledge translation. Iranian Journal of Medical Hypotheses and Ideas. 3 (1)
Larijani, B., Majdzadeh, R., Delavari, AR., Rajabi, F., Khatibzadeh, S., Esmailzadeh, H. and Lankarani, KB., (2009). Iran's health innovation and science development plan by 2025. Iranian Journal of Public Health. 38 (SUPPL. 1), 13-16
Majdzadeh, R., Forouzan, AS., Pourmalek, F. and Malekafzali, H., (2009). Community-Based participatory research; an approach to deal with social determinants of health. Iranian Journal of Public Health. 38 (SUPPL. 1), 50-53
Kelishadi, R., Ardalan, G., Gheiratmand, R., Majdzadeh, R., Hosseini, M., Gouya, MM., Razaghi, EM., Delavari, A., Motaghian, M., Barekati, H., Mahmoud-Arabi, MS., Lock, K. and Caspian Study, G., (2008). Thinness, overweight and obesity in a national sample of Iranian children and adolescents: CASPIAN Study. Child Care Health Dev. 34 (1), 44-54
Kelishadi, R., Cook, SR., Motlagh, ME., Gouya, MM., Ardalan, G., Motaghian, M., Majdzadeh, R. and Ramezani, MA., (2008). Metabolically obese normal weight and phenotypically obese metabolically normal youths: the CASPIAN Study. J Am Diet Assoc. 108 (1), 82-90
Kelishadi, R., Gouya, MM., Adeli, K., Ardalan, G., Gheiratmand, R., Majdzadeh, R., Mahmoud-Arabi, MS., Delavari, A., Riazi, MM., Barekati, H., Motaghian, M., Shariatinejad, K., Heshmat, R. and Group, CS., (2008). Factors associated with the metabolic syndrome in a national sample of youths: CASPIAN Study. Nutr Metab Cardiovasc Dis. 18 (7), 461-470
Majdzadeh, R., Khalagi, K., Naraghi, K., Motevalian, A. and Eshraghian, MR., (2008). Determinants of traffic injuries in drivers and motorcyclists involved in an accident. Accid Anal Prev. 40 (1), 17-23
Majdzadeh, R., Moradi, A., Zeraati, H., Sepanlou, SG., Zamani, G. and Zonobi, V., (2008). Evaluation of the measles-rubella mass vaccination campaign in the population covered by Tehran University of Medical Sciences. East Mediterr Health J. 14 (4), 810-817
Majdzadeh, R. and Pourmalek, F., (2008). A conditional probability approach to surveillance system sensitivity assessment. Public Health. 122 (1), 53-60
Majdzadeh, R., Sadighi, J., Nejat, S., Mahani, AS. and Gholami, J., (2008). Knowledge translation for research utilization: design of a knowledge translation model at Tehran University of Medical Sciences. J Contin Educ Health Prof. 28 (4), 270-277
Nedjat, S., Majdzadeh, R., Gholami, J., Nedjat, S., Maleki, K., Qorbani, M., Shokoohi, M. and Ashoorkhani, M., (2008). Knowledge transfer in Tehran University of Medical Sciences: an academic example of a developing country. Implement Sci. 3 (1), 39-
Nedjat, S., Majdzadeh, R. and Rashidian, A., (2008). Graduate entry to medicine in Iran. BMC Med Educ. 8 (1), 47-
Nedjat, S., Montazeri, A., Holakouie, K., Mohammad, K. and Majdzadeh, R., (2008). Psychometric properties of the Iranian interview-administered version of the World Health Organization's Quality of Life Questionnaire (WHOQOL-BREF): a population-based study. BMC Health Serv Res. 8 (1), 61-
Nejat, F., Tajik, P., Ghodsi, SM., Golestan, B., Majdzadeh, R., Yazdani, S., Ansari, S., Dadmehr, M., Ganji, S., Najafi, M., Farahmand, F. and Moatamed, F., (2008). Breastfeeding: a potential protective factor against ventriculoperitoneal shunt infection in young infants. J Neurosurg Pediatr. 1 (2), 138-141
Nasseri-Moghaddam, S., Ragiouyan, H., Habibi, R., Rafaat-Zand, K., Ahrari, B., Nouraie, M., Majdzadeh, R., Vahedil, H. and Malekzadeh, R., (2008). Reliability, validity, and feasibility of the Mayo Gastro-Esophageal Reflux Questionnaire (GERQ) in a Persian-speaking population". Iranian Journal of Public Health. 37 (2), 64-74
Shakiba, M., Haghdoost, AA. and Majdzadeh, SR., (2008). The application of geographical information system in explaining spatial distribution of low birth weight; a case study in north of Iran. Iranian Journal of Medical Sciences. 33 (4), 220-225
Kelishadi, R., Ardalan, G., Adeli, K., Motaghian, M., Majdzadeh, R., Mahmood-Arabi, MS., Delavari, A., Riazi, MM., Namazi, R., Ramezani, MA. and Group, CS., (2007). Factor analysis of cardiovascular risk clustering in pediatric metabolic syndrome: CASPIAN study. Ann Nutr Metab. 51 (3), 208-215
Kelishadi, R., Ardalan, G., Gheiratmand, R., Gouya, MM., Razaghi, EM., Delavari, A., Majdzadeh, R., Heshmat, R., Motaghian, M., Barekati, H., Mahmoud-Arabi, MS., Riazi, MM. and Group, CS., (2007). Association of physical activity and dietary behaviours in relation to the body mass index in a national sample of Iranian children and adolescents: CASPIAN Study. Bull World Health Organ. 85 (1), 19-26
Kelishadi, R., Gheiratmand, R., Ardalan, G., Adeli, K., Mehdi Gouya, M., Mohammad Razaghi, E., Majdzadeh, R., Delavari, A., Shariatinejad, K., Motaghian, M., Heshmat, R., Heidarzadeh, A., Barekati, H., Sadat Mahmoud-Arabi, M., Mehdi Riazi, M. and Group, CS., (2007). Association of anthropometric indices with cardiovascular disease risk factors among children and adolescents: CASPIAN Study. Int J Cardiol. 117 (3), 340-348
Kelishadi, R., Gouya, MM., Ardalan, G., Hosseini, M., Motaghian, M., Delavari, A., Majdzadeh, R., Heidarzadeh, A., Mahmoud-Arabi, MS., Riazi, MM. and Group, CS., (2007). First reference curves of waist and hip circumferences in an Asian population of youths: CASPIAN study. J Trop Pediatr. 53 (3), 158-164
Kelishadi, R., Razaghi, EM., Gouya, MM., Ardalan, G., Gheiratmand, R., Delavari, A., Motaghian, M., Ziaee, V., Siadat, ZD., Majdzadeh, R., Heshmat, R., Barekati, H., Arabi, MS., Heidarzadeh, A., Shariatinejad, K. and Group, CS., (2007). Association of physical activity and the metabolic syndrome in children and adolescents: CASPIAN Study. Horm Res. 67 (1), 46-52
Najafizadeh, K., Sohrab Pour, H., Ghadyanee, M., Shiehmorteza, M., Jamali, M. and Majdzadeh, S., (2007). A randomised, double-blind, placebo-controlled study to evaluate the role of formoterol in the management of acute asthma. Emerg Med J. 24 (5), 317-321
Shalviri, G., Mohammad, K., Majdzadeh, R. and Gholami, K., (2007). Applying quantitative methods for detecting new drug safety signals in pharmacovigilance national database. Pharmacoepidemiol Drug Saf. 16 (10), 1136-1140
Hosseinpoor, AR., Van Doorslaer, E., Speybroeck, N., Naghavi, M., Mohammad, K., Majdzadeh, R., Delavar, B., Jamshidi, H. and Vega, J., (2006). Decomposing socioeconomic inequality in infant mortality in Iran. Int J Epidemiol. 35 (5), 1211-1219
Izadi, S., Holakouie-Naieni, K., Majdzadeh, SR., Chinikar, S., Nadim, A., Rakhshani, F. and Hooshmand, B., (2006). Seroprevalence of Crimean-Congo hemorrhagic fever in Sistan-va-Baluchestan province of Iran. Jpn J Infect Dis. 59 (5), 326-328
Kelishadi, R., Ardalan, G., Gheiratmand, R., Adeli, K., Delavari, A., Majdzadeh, R. and Caspian Study, G., (2006). Paediatric metabolic syndrome and associated anthropometric indices: the CASPIAN Study. Acta Paediatr. 95 (12), 1625-1634
Kelishadi, R., Ardalan, G., Gheiratmand, R., Majdzadeh, R., Delavari, A., Heshmat, R., Gouya, MM., Razaghi, EM., Motaghian, M., Mokhtari, MR., Barekati, H., Arabi, MS. and Group, CS., (2006). Blood pressure and its influencing factors in a national representative sample of Iranian children and adolescents: the CASPIAN Study. Eur J Cardiovasc Prev Rehabil. 13 (6), 956-963
Kelishadi, R., Ardalan, G., Gheiratmand, R., Majdzadeh, R., Delavari, A., Heshmat, R., Mokhtari, MR., Razaghi, EM., Motaghian, M., Ahangar-Nazari, I., Mahmood-Arabi, MS., Barekati, H. and Group, CS., (2006). Smoking behavior and its influencing factors in a national-representative sample of Iranian adolescents: CASPIAN study. Prev Med. 42 (6), 423-426
Sadeghi-Ba, H., Mohammad, K., Arshi, S., Majdzadeh, SR. and Mohammadi, S., (2006). Pilot Evaluation of the First Iranian Sampling Software for Health Research (Yasin Sampling Software). Information Technology Journal. 6 (1), 135-141
Hosseinpoor, AR., Mohammad, K., Majdzadeh, R., Naghavi, M., Abolhassani, F., Sousa, A., Speybroeck, N., Jamshidi, HR. and Vega, J., (2005). Socioeconomic inequality in infant mortality in Iran and across its provinces. Bull World Health Organ. 83 (11), 837-844
Nikfar, S., Kebriaeezadeh, A., Majdzadeh, R. and Abdollahi, M., (2005). Monitoring of National Drug Policy (NDP) and its standardized indicators; conformity to decisions of the national drug selecting committee in Iran. BMC Int Health Hum Rights. 5 (1), 5-
Sarvghad, MR., Naderi, HR., Naderi-Nassab, M., Majdzadeh, R., Javanian, M., Faramarzi, H. and Fatehmanesh, P., (2005). An outbreak of food-borne group A Streptococcus (GAS) tonsillopharyngitis among residents of a dormitory. Scand J Infect Dis. 37 (9), 647-650
Sadeghifard, N., Salari, MH., Ghassemi, MR., Shirazi, MH., Feizabadi, MM., Kazemi, B., Majdzadeh, R. and Amin-Harati, F., (2005). Prevalence of Clostridium difficile- associated diarrhea in hospitalized patients with nosocomial diarrhea. Iranian Journal of Public Health. 34 (4), 67-72
Afshari, R., Majdzadeh, R. and Balali-Mood, M., (2004). Pattern of acute poisonings in Mashhad, Iran 1993-2000. J Toxicol Clin Toxicol. 42 (7), 965-975
Izadi, S., Naieni, KH., Madjdzadeh, SR. and Nadim, A., (2004). Crimean-Congo hemorrhagic fever in Sistan and Baluchestan Province of Iran, a case-control study on epidemiological characteristics. Int J Infect Dis. 8 (5), 299-306
Vatandoost, H., Mesdaghinia, AR., Zamani, G., Madjdzadeh, R., Holakouie, K., Sadrizadeh, B., Atta, H. and Beales, PF., (2004). Development of the Regional Malaria Training Centre in Bandar-e Abbas, Islamic Republic of Iran. East Mediterr Health J. 10 (1-2), 215-224
Ranjbar, R., Soltan Dallal, MM., Pourshafie, MR., Aslani, MM., Majdzadeh, R. and Khorramizadeh, MR., (2004). Serogroup distribution of shigella in Tehran. Iranian Journal of Public Health. 33 (3), 32-35
Shirzadi, MR., Majdzadeh, R., Pourmalek, F. and Naraghi, K., (2003). Adherence of the private sector to national tuberculosis guidelines in the Islamic Republic of Iran, 2001-02. East Mediterr Health J. 9 (4), 796-804
Firooz, A., Davoudi, SM., Farahmand, AN., Majdzadeh, R., Kashani, N. and Dowlati, Y., (1999). Validation of the diagnostic criteria for atopic dermatitis. Arch Dermatol. 135 (5), 514-516
Books (1)
Hsu, J., Majdzadeh, R., Harichi, I. and Soucat, A., Health System Transformation in IR of Iran: An Assessment of Key Health Finance and Governance Issues. World Health Organisation
Book chapters (1)
Majdzadeh, R., Sajadi, HS., van de Pas, R. and Vedadhir, A., (2022). Giving Voice to Social Values in Achieving Universal Health Coverage. In: Multidisciplinarity and Interdisciplinarity in Health. Editors: Rezaei, N., . Springer Nature. 623- 644. 3030968146. 9783030968144
Reports and Papers (1)
Asadi-Lari, M., Majdzadeh, R., Mansournia, MA., Nedjat, S., Mohammad, K. and Cheraghian, B., (2023). Construction and validation of CAPSES scale as a composite indicator of SES for health research: an application to modeling social determinants of cardiovascular diseases
Grants and funding
2022
Development of Research Group focussed on Critical Public Health and Social Care Policy
East Suffolk and North Essex NHS Foundation Trust
Building Research Community for Operationalising Intersectionality to reduce health disparities in mental health
Arts and Humanities Research Council
Contact
Location:
Colchester Campus