People
Dr Jun Li
Senior Lecturer
EBS - Strategy, Operations and Entrepreneurship (SOE)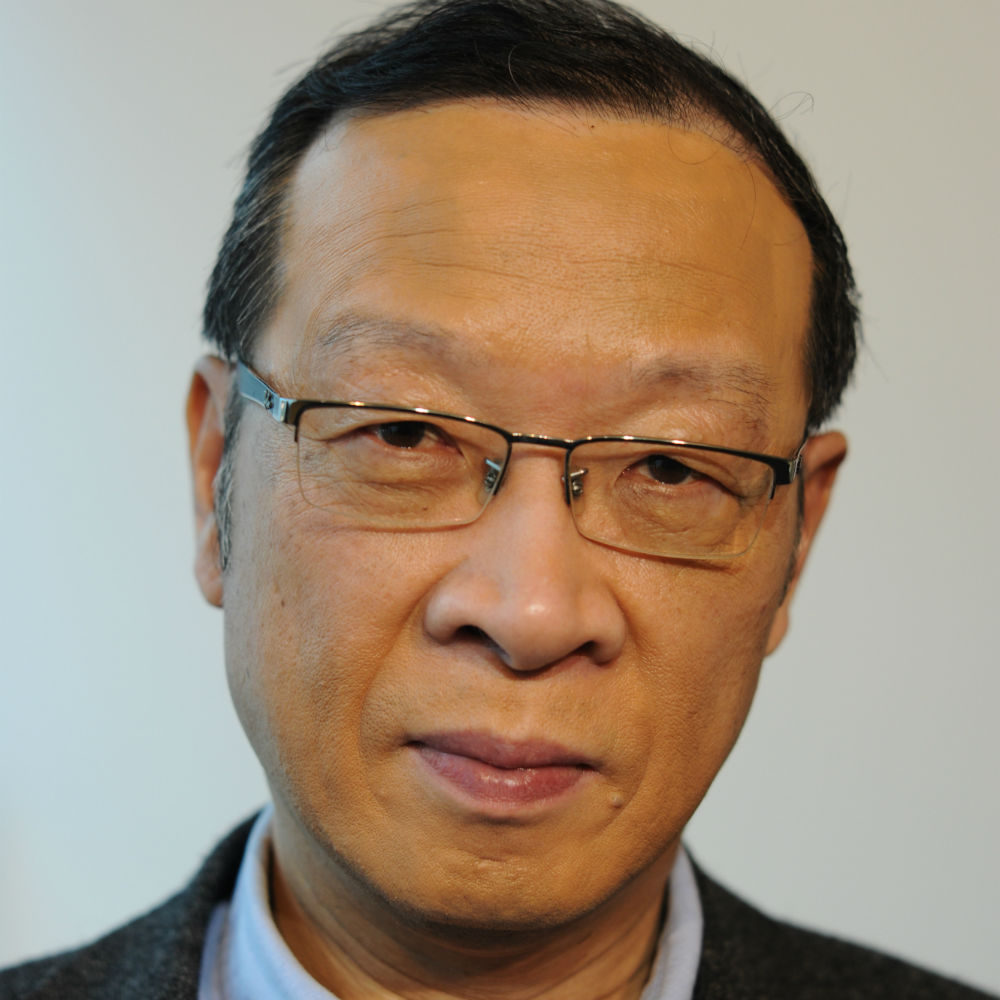 Email

junli@essex.ac.uk

Telephone

+44 (0) 1702 328391

Location

GB.3.16, Southend Campus

Academic support hours

Tuesdays: 14:00 - 16:00 Wednesday: 13:00 - 14:00
Profile
Biography
Jun's research focuses on the interplay between entrepreneurship and innovation. His research interests centre on entrepreneurship and wellbing, graduate entrepreneurship, ageing and entrepreneurship, incentives and innovation, and knowledge spillover and entrepreneurship. His work has been published in leading journals such as Entrepreneurship and Regional Entrepreneurship (ERD), Journal of Business Research (JBR), Technological Forecasting and Social Change (TFSC), Business Strategy and the Environment (BSE), among others. Jun is an Associate PhD Director at Essex Business School. He has taught entrepreneurship and innovation management at undergraduate and at Masters level and has supervised to completion ten PhD students. He has held various external examining positions for taught programmes. He has also been a PhD external examiner for a number of UK and overseas institutions. Jun is currently the Editor-in-Chief of Journal of Entrepreneurship in Emerging Economies (JEEE), editorial board member of Journal of Entrepreneurship and Public Policy and Journal of Chinese Economic and Business Studies. He was a guest editor for the special issues of Entrepreneurship and Regional Development, Journal of Small Business and Enterprise Development, Industry and Higher Education, Chinese Management Studies, and Journal of Chinese Economic and Business Studies. Jun is a board member of Chinese Association of Economics (CEA), UK and President of CEA (2011-2012). He also served as a Board Trustee of Institute for Small Business and Entrepreneurship (ISBE), UK, in 2017-2020. He is an Associate Research Fellow at Centre for China Public Sector Economy Research of Jilin University. He was an adjunct professor in a number of universities in China, including Zhejiang University, Shantou University, and Jianghan University.
Qualifications
BA Renmin University of China,

MA Renmin University of China,

PhD Lancaster University,
Research and professional activities
Research interests
Ageing society and third age entrepreneurship
start-up, scale-up and high growth entrepreneurship
Entrepreneurship, wellbeing, inequality and productivity
Graduate entrepreneurship
Chinese entrepreneurship and innovation
Entrepreneurship and innovation in emerging economies
Current research
Multilevel governance and partnership for effective regional innovation
Mass entrepreneurship in China: practices and policies
Government-backed venture capital schemes in China
Conferences and presentations
2011: Co-Convenor of 22nd CEA(UK) and 3rd CEA(Europe) Annual Conference, 14-15 July 2011, University College Dublin, Ireland.
Dublin, Ireland, 2011
2010: Co- Convenor of International Conference of Graduate Entrepreneurship at Shantou University, China, 6-7 September 2010.
Shantou, China, 2010
Teaching and supervision
Current teaching responsibilities
Managing Innovation (BE211)

Innovation Management (BE273)

Managerial Economics (BE274)
Previous supervision Jin Huang
Thesis title:
Essays on Peer to Peer Lending
Degree subject:
Management Studies
Degree type:
Doctor of Philosophy
Awarded date:
10/3/2021 Christopher Tanguong Ghogomu
Thesis title:
New Venture Creation and Infrastructure in Developed and Developing World Countries
Degree subject:
Entrepreneurship
Degree type:
Doctor of Philosophy
Awarded date:
24/2/2021 Titus Chitto Van Der Spek
Thesis title:
Exploring the Crux of Social Entrepreneurship: The Pursuit of Blended Value Creation
Degree subject:
Entrepreneurship
Degree type:
Doctor of Philosophy
Awarded date:
4/1/2019 Hiva Rafiei
Thesis title:
Introducing a Relational Approach to the Study of Emotions in Project Teams: The Case of a Public-Nonprofit Partnership Programme
Degree subject:
Management Studies
Degree type:
Doctor of Philosophy
Awarded date:
29/11/2018 Jingjing Qu
Thesis title:
Self-Employment and Work-Place Well-Being
Degree subject:
Entrepreneurship
Degree type:
Doctor of Philosophy
Awarded date:
18/4/2018 Tianchen Li
Thesis title:
Entrepreneurship and Environments: Start-Ups, Growth Aspirations, and Exit
Degree subject:
Entrepreneurship
Degree type:
Doctor of Philosophy
Awarded date:
5/2/2018 Luis Rafael Figueroa Moron
Thesis title:
Geography, Linkages and Capabilities: Innovation in the Agricultural Coffee Production in Latin America
Degree subject:
Entrepreneurship
Degree type:
Doctor of Philosophy
Awarded date:
18/12/2015 Christabel Divine Brownson
Thesis title:
The Impact of Government Entrepreneurship Promotion Policy Measures in Fostering Entrepreneural Culture in Akwa Ibom State, Nigeria From 2004 to 2009
Degree subject:
Entrepreneurship
Degree type:
Doctor of Philosophy
Awarded date:
13/1/2012 Lijiang Wang
Degree subject:
International Marketing and Entrepreneurship
Degree type:
Master of Science
Awarded date:
5/10/2011 Begum Ekmekcigil
Degree subject:
International Marketing and Entrepreneurship
Degree type:
Master of Science
Awarded date:
6/10/2010 Sarah Cin-Cin Yacim
Degree subject:
International Business and Entrepreneurship
Degree type:
Master of Science
Awarded date:
6/10/2010 Sharmistha Singh
Degree subject:
Creative Industry Management
Degree type:
Master of Science
Awarded date:
6/10/2010 Anuj Rameshwarprasad Soni
Degree subject:
International Business and Entrepreneurship
Degree type:
Master of Science
Awarded date:
6/10/2010 Stavroula Sokratous
Degree subject:
Organisation Studies and International Human Resource Management
Degree type:
Master of Science
Awarded date:
6/10/2010 Angad Kharbanda
Degree subject:
International Marketing and Entrepreneurship
Degree type:
Master of Science
Awarded date:
6/10/2010 Titus Chitto Van Der Spek
Degree subject:
Entrepreneurship and Innovation
Degree type:
Master of Science
Awarded date:
6/10/2010 Thandon Kosin
Degree subject:
International Business and Entrepreneurship
Degree type:
Master of Science
Awarded date:
6/10/2010
Publications
Journal articles (37)
Li, Z., Li, J., Chen, J. and Vinig, T., (2020). Innovation with Chinese characteristics: theory and practice. Chinese Management Studies. ahead-of-print (ahead-of-print)
Stephan, U., Li, J. and Qu, J., (2020). A fresh look at self-employment, stress and health: accounting for self-selection, time and gender. International Journal of Entrepreneurial Behavior and Research. 26 (5), 1133-1177
Li, Z., Li, J., Chen, J. and Vinig, T., (2020). Innovation with Chinese characteristics: Theory and practice. Chinese Management Studies. 14 (2), 325-333
Yao, L., Li, J. and Li, J., (2020). Urban Innovation and Intercity Patent Collaboration: A Network Analysis Approach Using China's National Innovation System. Technological Forecasting and Social Change. 160, 120185-120185
Chen, S., Li, M. and Li, J., (2020). Testing Operating Performance of Chinese Listed Firms before and after Cross-border M&As: The Role of Entrepreneurial Orientation. Innovation and Development Policy. 2 (1), 64-82
Fernandez De Arroyabe Fernandez, JC., Arranz, N., Arroyabe, M. and Li, J., (2019). An integrated model of organisational innovation and firm performance: generation, persistence and complementarity. Journal of Business Research. 105 (12), 270-282
Li, Z., Zhou, X., Jung, S. and Li, J., (2019). China's 40-year Road to Innovation. Chinese Management Studies. 14 (2), 335-357
Li, J., Qu, J. and Huang, Q., (2018). Why are some graduate entrepreneurs more innovative than others? The effect of human capital, psychological factor and entrepreneurial rewards on entrepreneurial innovativeness. Entrepreneurship and Regional Development. 30 (5-6), 479-501
Li, Z., Li, J. and He, B., (2018). Does foreign direct investment enhance or inhibit regional innovation efficiency?. Chinese Management Studies. 12 (1), 35-55
Li, Z., Li, J., Liang, D. and Lee, T., (2016). Building multilevel governance and partnerships: an evaluation approach. Journal of Entrepreneurship in Emerging Economies. 8 (2), 263-278
Li, Z., Ding, T. and Li, J., (2015). Entrepreneurship and economic development in China: evidence from a time-varying parameters stochastic volatility vector autoregressive model. Technology Analysis & Strategic Management. 27 (6), 660-674
Prange, C., Eng, T-Y. and Li, J., (2015). Collaborative New Product Alliances: A Review of the Literature and Research Perspectives. Strategic Change. 24 (4), 351-371
Prange, C., Eng, T. and Li, J., (2015). Collaborative New Product Alliances: A Review of the Literature and Research Perspectives. Strategic Change. 24 (2), 351-371
Barbara Bernhofer, L. and Li, J., (2014). Understanding the entrepreneurial intention of Chinese students. Journal of Entrepreneurship in Emerging Economies. 6 (1), 21-37
Hizam-Hanafiah, M. and Li, J., (2014). Franchisee satisfaction of goal attainment: a discovery of hierarcy of entrepreneur goals. Journal of Entrepreneurship in Emerging Economies. 6 (3), 243-267
Li, J. and Geng, S., (2012). Industrial clusters, shared resources and firm performance. Entrepreneurship & Regional Development. 24 (5-6), 357-381
Wu, L. and Li, J., (2011). Perceived value of entrepreneurship: A study of the cognitive process of entrepreneurial career decision. Journal of Chinese Entrepreneurship. 3 (2), 134-146
Wu, X., Geng, S., Li, J. and Zhang, W., (2010). Shared Resources and Competitive Advantage in Clustered Firms: The Missing Link. European Planning Studies. 18 (9), 1391-1410
GAO, J., LI, JUN., CHENG, Y. and SHI, S., (2010). IMPACT OF INITIAL CONDITIONS ON NEW VENTURE SUCCESS: A LONGITUDINAL STUDY OF NEW TECHNOLOGY-BASED FIRMS. International Journal of Innovation Management. 14 (01), 41-56
Gao, J., Li, J., Cheng, Y. and Shi, S., (2010). Impact of Initial Conditions on New Venture Success: A Longitudinal Study of New Technology-Based Firms. International Journal of Innovation Management. 14 (01), 41-56
Li, J., (2009). Overseas technology incubators for international entrepreneurship: A Chinese experiment. The International Journal of Entrepreneurship and Innovation. 10 (3), 181-190
Li, J., (2008). Small firm networking: contents and nature of knowledge sharing and learning. International Journal of Knowledge Management Studies. 2 (3), 272-272
Zhang, G., Peng, X. and Li, J., (2008). Technological entrepreneurship and policy environment: a case of China. Journal of Small Business and Enterprise Development. 15 (4), 733-751
Ding, X., Li, J. and Wang, J., (2008). In pursuit of technological innovation. Journal of Small Business and Enterprise Development. 15 (4), 816-831
Zhong, J., Wu, S. and Li, J., (2008). Organizational attributes and learning beyond the boundaries: Comparative case studies of two high-tech firms. Industry and Higher Education. 22 (5), 297-304
Li, J., (2008). Small firm networking: contents and nature of knowledge sharing and learning. International Journal of Knowledge Management Studies. 2 (3), creators-Li=3AJun=3A=3A
Li, J., (2008). Special Issue: Innovation and Knowledge Transfer: A Chinese Perspective. Industry and Higher Education. 22 (5), 273-274
Chen, G., Li, J. and Matlay, H., (2006). Who are the Chinese private entrepreneurs?. Journal of Small Business and Enterprise Development. 13 (2), 148-160
Li, J. and Matlay, H., (2006). Chinese entrepreneurship and small business development: an overview and research agenda. Journal of Small Business and Enterprise Development. 13 (2), 248-262
Li, J. and Mitra, J., (2006). Exploring Entrepreneurial Networking. Industry and Higher Education. 20 (2), 135-142
Li, J., Mitra, J. and Matlay, H., (2004). E-commerce and management of channel conflict: evidence from small manufacturing firms in the UK. International Journal of Technology Management. 28 (7/8), 747-747
Li, J., Zhang, Y. and Matlay, H., (2003). Entrepreneurship education in China. Education + Training. 45 (8/9), 495-505
Gibb, A. and Li, J., (2003). Organizing for enterprise in China: what can we learn from the Chinese micro, small, and medium enterprise development experience. Futures. 35 (4), 403-421
Books (6)
Huang, Q., Liu, X. and Li, J., (2021). Entrepreneurship in China. Routledge. 9781032012391
Li, J., Liang, D., Li, ZH. and Lee, TB., (2016). Regional Cooperative Development and Mechanisms for Inter-Government Coordination. Wuhan University of Technology Press
Ding, X. and Li, J., (2015). Incentives for Innovation in China. Routledge. 9780415603942
(2013). China's Economic Dynamics. Routledge. 9781315855998
Li, J., (2002). Financing China's Rural Enterprises. Routledge. 9780415296823
Zhang, QZ. and Li, J., (2001). Internationalisation of SMEs: Challenges and Policies. Mingjian Publishing House. 7-80112-354-9
Book chapters (6)
Li, J., (2019). Moral capital and organizational legitimacy: Evidence from the private sector in China. In: Institutional Foundations of Innovation: China's Quest for Innovation with Chinese Characteristics. Editors: Dai, S. and Taube, M., . Routledge. 149- 168. 9781138497146
Hussain, JG., Li, J. and Scott, JM., (2017). The Equity Gap Amongst Technology-Based Small Firms: Practices and Challenges for Government-Backed Venture Capital in China. In: The China Business Model: Originality and Limits. Editors: Paulet, E. and Rowley, C., . Elsevier. 99- 117. 9780081007570
Li, J., (2015). Bridging the equity funding gap in technological entrepreneurship: the case of government-backed venture capital in China. In: Research Handbook on Entrepreneurial Finance. Editors: Hussain, J., . Edward Elgar Publishing. 185- 205. 1783478799. 9781783478798
Li, Z. and Li, J., (2014). State-owned enterprises (SOEs) in China?s transition to an innovation-oriented economy?. In: China's Economic Dynamics - A Beijing Consensus in the making?. Editors: Li, J. and Wang, L., . Routledge Taylor & Francis Group. 978-0-415-63344-4
Conferences (3)
Li, J. and Gao, W., (2013). Social Capital, Knowledge Strategy, and new Venture Performance: Evidence From Graduate Entrepreneurial Ventures in China
Li, J. and Wu, L., (2010). Perceived Value of Entrepreneurship: A Study of the Cognitive Process of Entrepreneurial Career Decision
Hanafiah, MH. and Li, J., (2009). Goals Attainment and Franchisees' Intention to Remain in the Franchise Systems: a Study in Malaysia
Grants and funding
2016
Mass entrepreneurship practice and policy: The case of Wuhan, China
Jianghan University China
2015
Multi-level Regional Collaboration and Governance: Theories and Practices
Jianghan University China
Contact
Academic support hours:
Tuesdays: 14:00 - 16:00 Wednesday: 13:00 - 14:00