People
Dr Chiara Banti
Senior Lecturer
EBS - Finance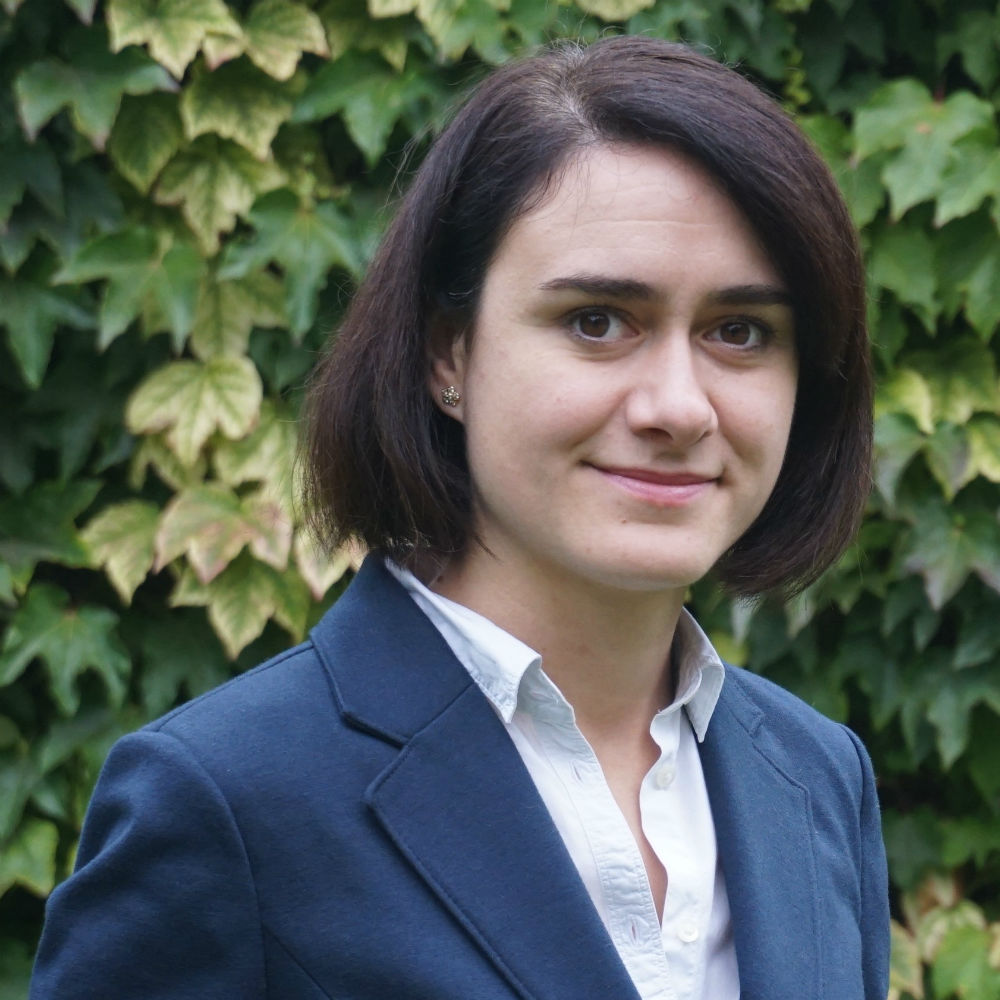 Email

cbanti@essex.ac.uk

Telephone

+44 (0) 1206 872751

Location

EBS.3.36, Colchester Campus

Academic support hours

You can find details of Academic support hours on the EBS UG and PG information page on Moodle or by calling EBS Student Services on 01206873911
Profile
Biography
Chiara Banti is a Senior Lecturer (Associate Professor) in Finance at the Essex Business School. She is a Fellow of the Emerging Markets Group at Bayes (former Cass) Business School. Her research interests are in the fields of international finance and FX market microstructure. She received her PhD in Finance from Cass Business School, she holds an MSc from LSE and a degree in Banking and Finance from the University of Pisa. She welcomes inquiries from potential PhD students interested in international finance and market microstructure.
Qualifications
PhD (Cass)

MSc (LSE)

BSc (University of Pisa)
Appointments
University of Essex
Q-step lead, University of Essex (1/10/2021 - present)
Research and professional activities
Research interests
International finance
Market microstructure
Housing
Global liquidity
Emerging markets
Conferences and presentations
2017 15th INFINITI Conference, Valencia, Spain; Centre for Central Banking Studies (CCBS), Bank of England, UK.
London, United Kingdom, 2017
2016 UNISINOS, Porto Alegre, Brazil; XI Annual Seminar on Risk, Financial Stability and Banking, Sao Paulo, Brazil; Women in Microstructure Meeting, Park City (UT), US; SOAS, London, UK; JIBS Conference, London, UK.
London, United Kingdom, 2016
2015 SFA Annual Meeting, Captiva, FL; Brunel University, London; Central Bank of Chile; 13th INFINITI Conference, Ljubljana, Slovenia; 2nd Young Scholar in Finance Conference,University of Sussex, UK.
Brighton, United Kingdom, 2015
2014 SFA Annual Meeting, Key West, FL;6th IFABS Conference, Lisbon, Portugal;12th INFINITI Conference, Prato, Italy.
Prato, Italy, 2014
2012 10th International Paris Finance Meeting, France;Liquidity Risk Management Conference at Fordham University, New York, US;5th EMG-ECRC Microstructure Workshop at Cass Business School, London, UK.
2012
2011 4th Erasmus Liquidity Conference, Erasmus University, Rotterdam, NL;3rd Conference on Emerging Markets Finance at Cass Business School, London, UK.
London, United Kingdom, 2011
Teaching and supervision
Current teaching responsibilities
Fixed Income Securities (BE362)

International Finance (BE630)

Student Success Tutorial (BE916)
Previous supervision Kiet Tuan Duong
Thesis title:
Essays in Behavioural Corporate Finance
Degree subject:
Finance
Degree type:
Doctor of Philosophy
Awarded date:
2/2/2021 Joshgun Mehdiyev
Thesis title:
Different Aspects of Market Liquidity
Degree subject:
Finance
Degree type:
Doctor of Philosophy
Awarded date:
3/7/2019 Radu-Dragomir Manac
Thesis title:
Essays in Liquidity and Financial Markets
Degree subject:
Finance
Degree type:
Doctor of Philosophy
Awarded date:
4/7/2018
Publications
Journal articles (6)
Banti, C. and Phylaktis, K., (2015). FX market liquidity, funding constraints and capital flows. Journal of International Money and Finance. 56 (C), 114-134
Banti, C., Phylaktis, K. and Sarno, L., (2012). Global liquidity risk in the foreign exchange market. Journal of International Money and Finance. 31 (2), 267-291
Grants and funding
2015
Secondment to Central Bank of Chile
Economic & Social Research Council
Contact
Academic support hours:
You can find details of Academic support hours on the EBS UG and PG information page on Moodle or by calling EBS Student Services on 01206873911