People
Renato Pavlekovic
Assistant Lecturer
Department of Language and Linguistics
Postgraduate Research Student
Department of Language and Linguistics
Research Officer
Department of Language and Linguistics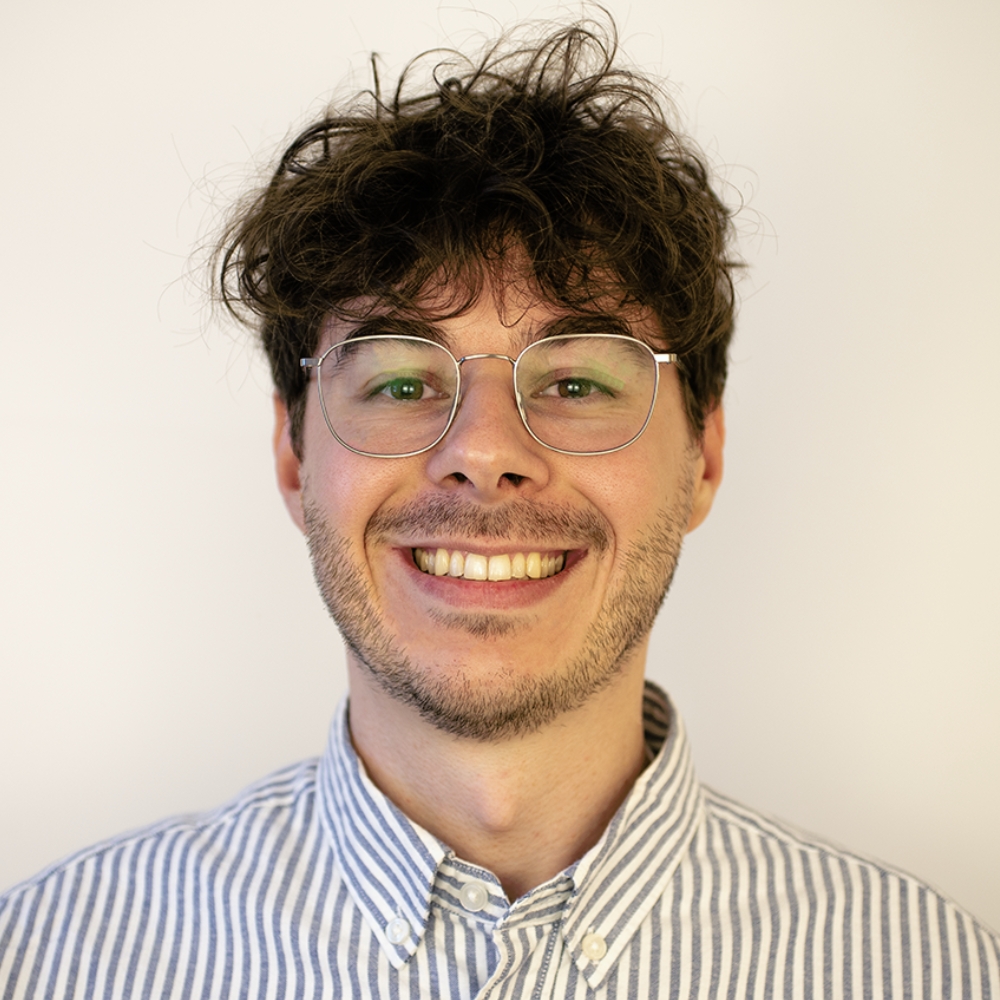 Profile
Explicit and implicit knowledge

Language learning aptitude

Reaction time experiments

Statistical analysis in linguistics
Biography
I am a Ph.D. student at the University of Essex, and my research interests center on the cognitive processes that underlie second language (L2) learning, with a particular emphasis on the role of individual differences in language aptitude and working memory capacity. I am particularly interested in examining how these individual differences interact with L2 proficiency level and the difficulty of linguistic target structures, using various research methodologies, including experimental designs and advanced statistical techniques such as regression, generalized linear models, and structural equation modeling. Moreover, I am dedicated to developing and validating measures of both implicit and explicit learning aptitude, as well as language measures used to gauge implicit and explicit knowledge. Through my research, I aim to contribute to the development of more effective language learning strategies. Furthermore, my research has practical implications for language teaching and learning, and I am committed to sharing my findings with a broad audience through academic publications and presentations.
Qualifications
BA Computer Science (2015)

MA TESOL (Teaching English to Speakers of Other Languages) (2018)
Research and professional activities
Thesis
CAPTIONED TELEVISION AS A FORM OF INPUT: EFFECTS OF INCIDENTAL WORD LEARNING FROM CONTEXT FOR EFL STUDENTS
This study examines instructional conditions' efficacy on incidental word learning from context in authentic English videos. It investigates the effects of watching a video with and without captioning and reading its transcript. Results indicate that full-captioning enhances word recognition skills, while reading the transcript aids in productive word knowledge development and retention of lexical items. The findings offer insights into effective instructional methods for vocabulary acquisition.
Supervisor: Dr. Karen Roehr-Brackin
Research interests
Explicit and implicit knowledge and learning
As a researcher in second language acquisition, my focus is on the investigation of explicit and implicit language knowledge. Explicit knowledge involves conscious awareness of the linguistic structure, while implicit knowledge is acquired subconsciously through exposure and interaction. Understanding the interaction of these knowledge types (the interface issue) is crucial for effective second language learning. My research provides insights into effective second language learning methods.
Language aptitude and working memory in SLA
Explicit and implicit language aptitude and working memory play a significant role in second language acquisition. Specifically, the intricate interplay between these factors is critical for comprehending individual differences in SLA. My research aims to investigate this interplay and its effect on successful SLA by examining the extent to which language aptitude and working memory predict second language proficiency, as well as the underlying mechanisms that mediate this relationship.
Reaction time measures in applied linguistics
My research interest lies in the use of reaction time (RT) experiments in applied linguistics. Specifically, I am interested in developing and validating RT-based measures to assess various aspects of language processing in second language contexts. RT experiments have the potential to provide valuable insights into the cognitive mechanisms underlying language use and acquisition. I aim to contribute to the refinement and advancement of RT methods for investigating language processing.
Measures of explicit and implicit language aptitude
I focus on validating and refining the measures of explicit and implicit language aptitude, such as LLAMA (Language Learning and Aptitude Measurement in Adults) and SRT (Serial Reaction Time) tasks. LLAMA (putatively) measures explicit and implicit language aptitude, while SRT measures implicit language aptitude. By exploring their relationship with other factors like working memory I aim to deepen the understanding of individual differences in second language learning.
Statistical models in linguistics
My research interest lies in exploring the application of advanced statistical techniques, such as Rasch analysis, regression analysis, factor analysis, and structural equation modeling in the examination of complex linguistic data. Specifically, I am focused on developing innovative and robust statistical methods that can effectively model and interpret linguistic data, with the ultimate goal of contributing to the advancement of the field of applied linguistics.
Contact
Location:
Colchester Campus
Working pattern:
LG113: Mon | 12.30-13.30 | 4.201    •    Q-step: Tue | 15.30-16.30 | 4.201